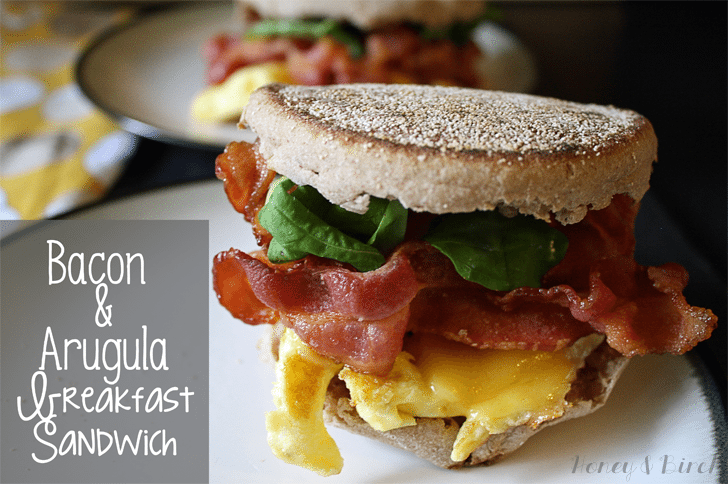 I don't eat breakfast very often. I don't really have an excuse – I wake up at a decently early time but in the morning I usually just drink a large cup of coffee and then I wait until lunch to eat. If, by some rare chance, I'm really hungry I'll eat something small – a piece of bread, some lunch meat, a piece of cheese. Ha, if you took what I snacked on three days in a row, you'd probably have a sandwich, however I don't usually eat them together.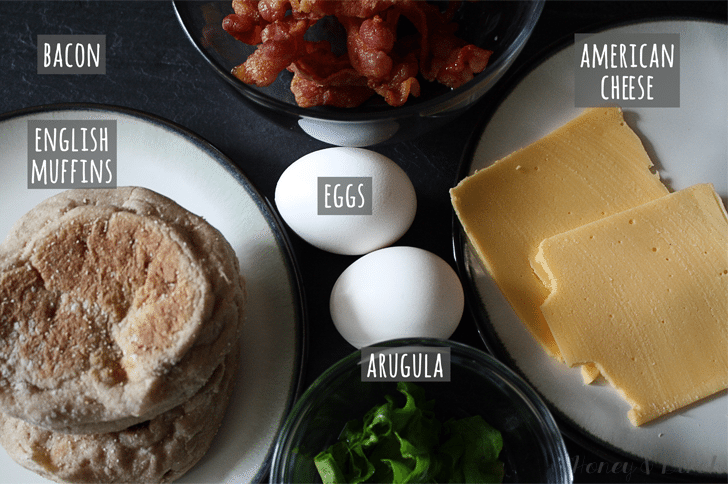 I digress.
Mr. B. eats breakfast EVERY single day – usually its some sausage and eggs. I don't know who put the idea in his head, but he believes that every breakfast should have meat. Actually, every meal should have meat in his mind. So much for meatless Mondays in our house. I'm slowly working on changing his mind, but in the meantime, my goal is to get him to eat less eggs each week.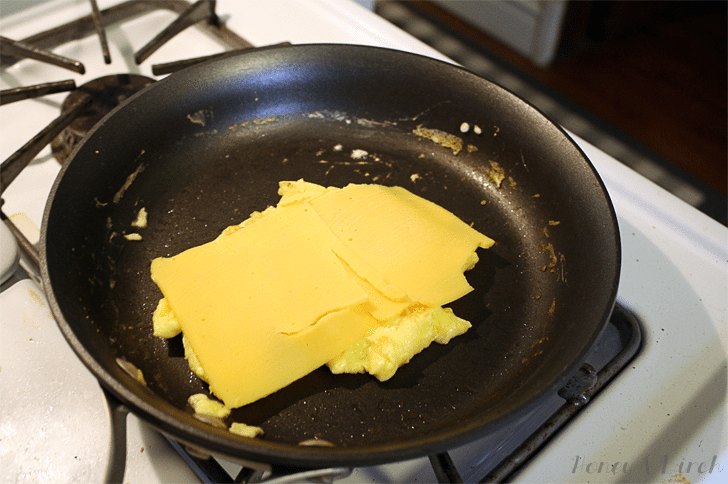 If I'm not paying attention, he'll sometimes eat 3 eggs in the morning – if he keeps this up, he'll one day single handedly keep a cardiologist employed. Not really my goal in life. The awesome thing about this recipe is that there's enough going on that you only need 1 egg per sandwich. Yes, I know bacon is bad for you too. But if you substitute turkey bacon, that will make it a little better.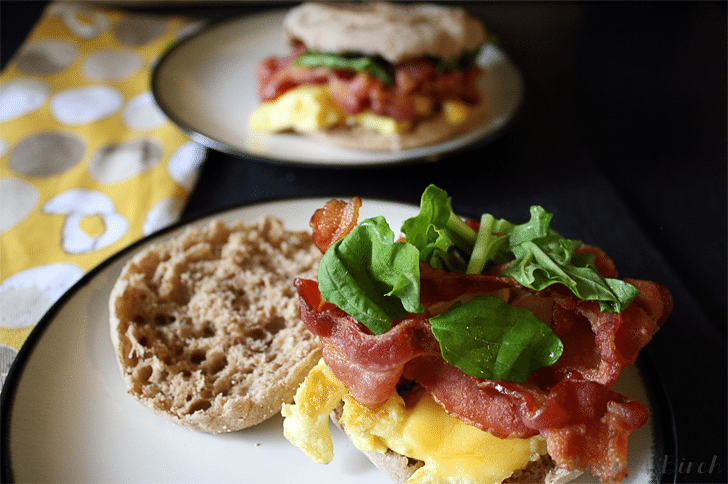 I am not going to go into great detail about cooking your eggs scrambled – if you need a quick tutorial on how to do that, check out this wikihow tutorial. Also, I'm gonna include the wikipedia link for arugula here – Arugula. When we were in Poland, we all thought it was so funny that arugula was called rocket in the English translations of menus. I come to find out that it is more often called rocket than arugula – arugula is just the US word. You learn something new every day…

Bacon and Arugula Breakfast Sandwich
Serves 2
Ingredients
2 whole wheat English muffins
2 large eggs
6 slices of cooked bacon
2 slices American cheese
small handful of fresh Arugula
butter or cooking spray
1. Grease a frying pan with butter or cooking spray. Put the pan over medium heat and begin heating up.
2. Toast each English muffin.
3. While the English muffins are toasting, scramble your eggs. Keep them in large pieces (instead of using the spatula to cut into small pieces), kind of like an omelet.
4. When one side is cooked, flip it over. Put the cheese on the cooked side to melt while the other side is cooking.
5. When the eggs are cooked, begin assembling your sandwiches. On one side of an English muffin, layer the egg/cheese, the bacon and then the arugula. Repeat with the other sandwich. Eat.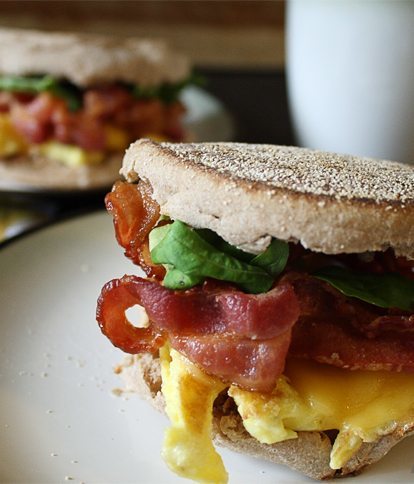 SaveSave