Pumpkin spice scones are so easy to make! Check out this easy recipe for pumpkin spice scones and some scone making tips.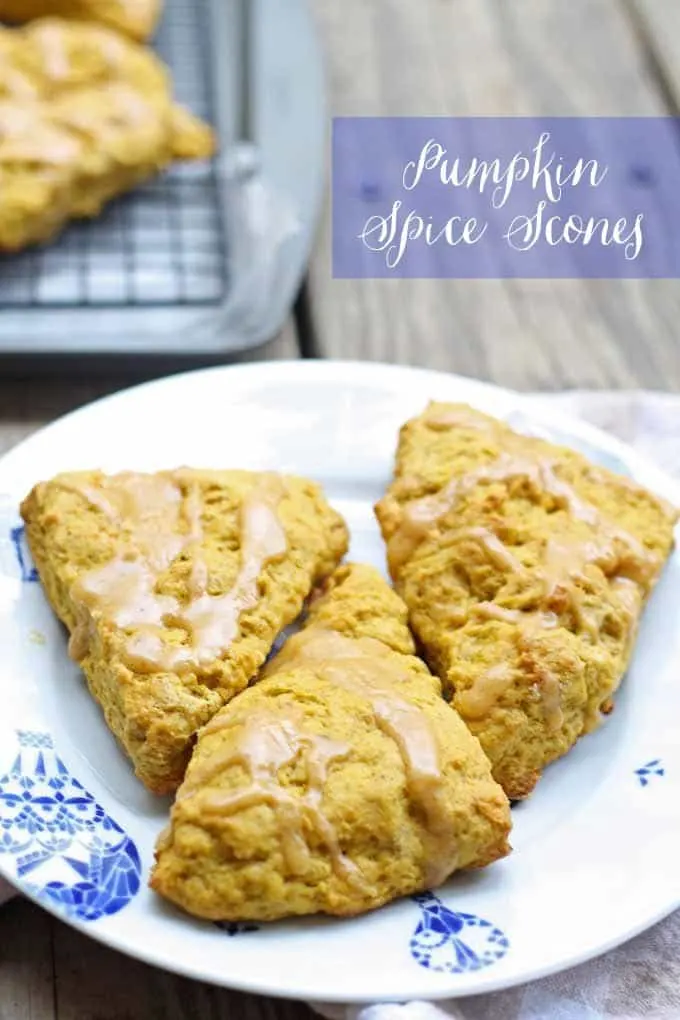 The one thing that always makes the end of summer and the start of autumn more celebratory than sad for me is the introduction of pumpkin into everything.
I am one of those people who love the flavors of pumpkin (and it's spice) and no matter the saturation of it on blogs and in stores, it warms my heart.
My oven also warms my heart, my kitchen and bakes me some delicious pumpkin goodies.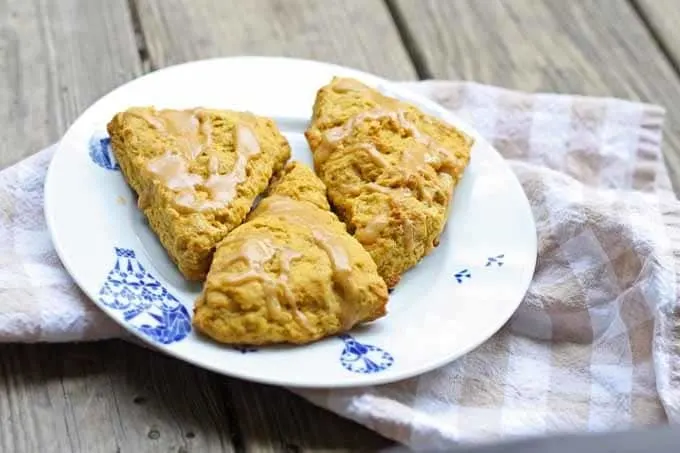 Scone Making Tips
I decided to share a pumpkin spice scone recipe and some tips on making scones for you today. Scone tips from my personal experience first.
Cold butter. Cold everything actually. Besides making sure that your butter is cold, but not frozen, you also want your tools to be cool and to manhandle the dough as little as possible (so your hands don't warm the dough.)
Don't over mix. Your ingredients are combined when the dry ingredients are wet. Once they are wet, stop mixing. Sounds simple enough but it's really easy to over mix.
Flour everything. Make sure the surface you spread the dough out on is well floured, and flour the knife you use to cut the dough. If your dough is sticking to your surface, you need to flour it more. Same with your knife and same with your hands.
Betty Crocker has a few more tips for you. So does About.com (their British and Irish food expert).
Pumpkin Spice Scones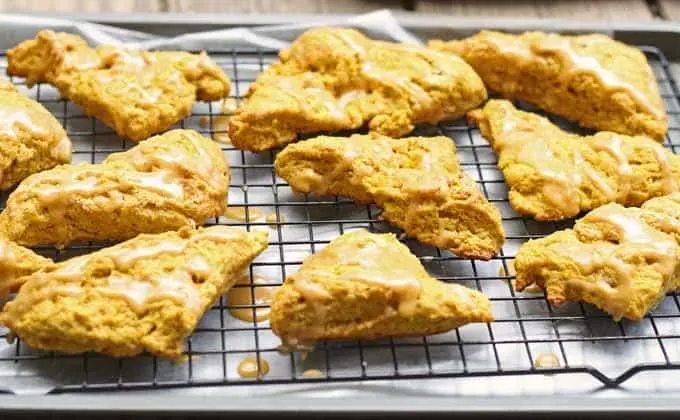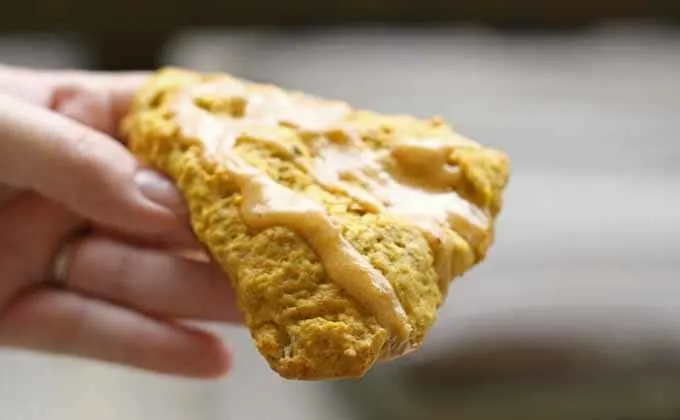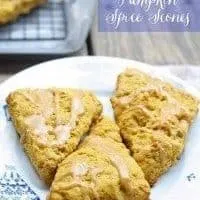 Pumpkin Spice Scones
Pumpkin spice scones are so easy to make! Check out this easy recipe for pumpkin spice scones and some scone making tips.
Ingredients
2 cups all-purpose flour
½ cup brown sugar
1 tablespoon baking powder
1 stick of unsalted butter
1 cup pumpkin puree
½ cup heavy cream
Pumpkin Spice Glaze
½ cup powdered sugar
2 teaspoons heavy cream
2 teaspoons pumpkin puree
Instructions
Move an oven rack to the top third of your oven and preheat oven to 400 degrees.
In a medium bowl, whisk together the flour, baking powder and pumpkin pie spice. Add the brown sugar and mix well.
Using a pastry blender or two butter knives, add the butter to the flour mixture by cutting it in. Cut the butter until the pieces are the size of peas.
Stir the pumpkin and cream into the bowl until just combined with the flour mixture.
Flour your surface and pat the mixture into a square. Cut into 16 triangles and transfer to a baking sheet. Bake for 18-20 minutes or until the tops begin to brown.
Transfer to a cooling rack. When cooled, drizzle Pumpkin Spice Glaze over the tops of the scones.
Pumpkin Spice Glaze
In a small bow, combine the powdered sugar, heavy cream, pumpkin puree and pumpkin pie spice using a spoon.
Notes
Adapted from Food Network Magazine.
Recommended Products
As an Amazon Associate and member of other affiliate programs, I earn from qualifying purchases.