Spiced apple muffins – full of fresh apples and fall spices. When you get your hands on one, you'll want another!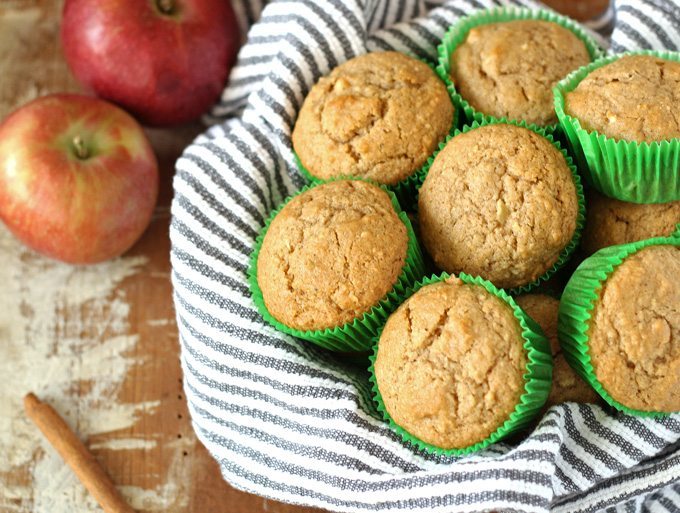 Yesterday, I said that muffins were coming today. And I'm not going to disappoint. At the bottom of this post is a delicious recipe for spiced apple muffins.  And interspersed in this post are pictures of said muffins.
But first, I thought I would do something a little different. I have a horrible cold at this very moment, and my brain is kind of rambling. I thought I would take you with me.
I have a confession to make. I don't like avocados. I also hate touching meat. Okay, I guess that is two confessions. But I'm going to make it one by pointing out the similarity – texture.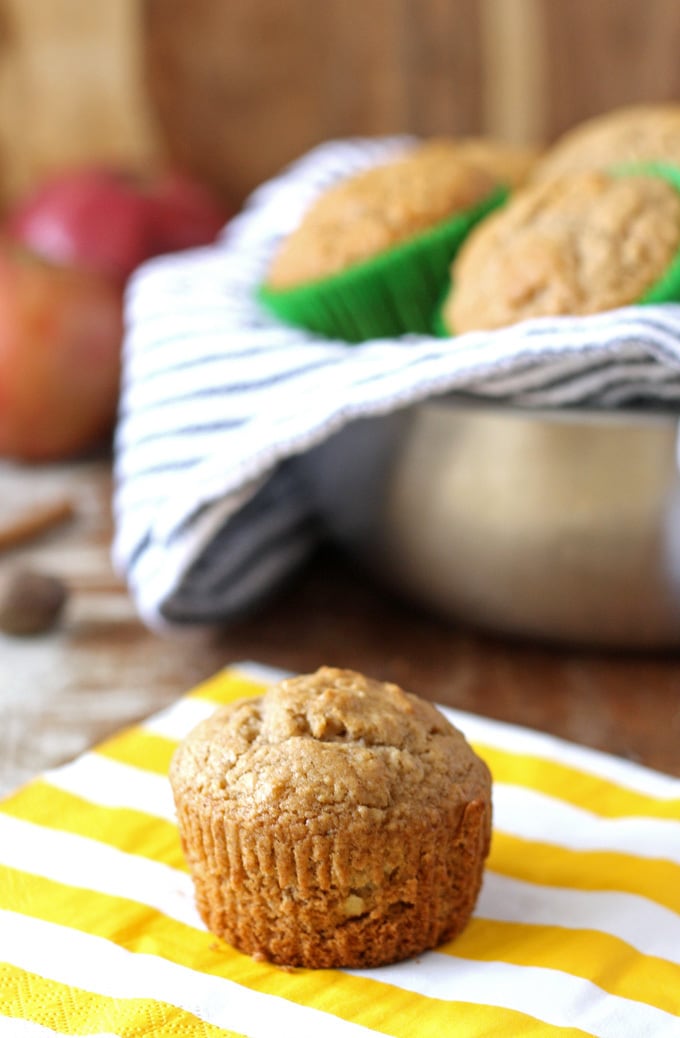 Avocado is so mushy. And so is raw meat. I have tried to get over both. As of right now, I can do avocado in sushi (or in guacamole if I have had a few glasses of sangria first.) And raw meat … well, as long as my skin doesn't touch it, I'm all good. Thank goodness for gloves and handy husbands.
I've heard I make a mean guac but I wouldn't know.
Do you have any weird food confessions you'd like to make? Today is as good a day as any. Let's make this post "Spiced Apple Muffins meets Food Confession Thursday."
Speaking of muffins…
Spiced Apple Muffins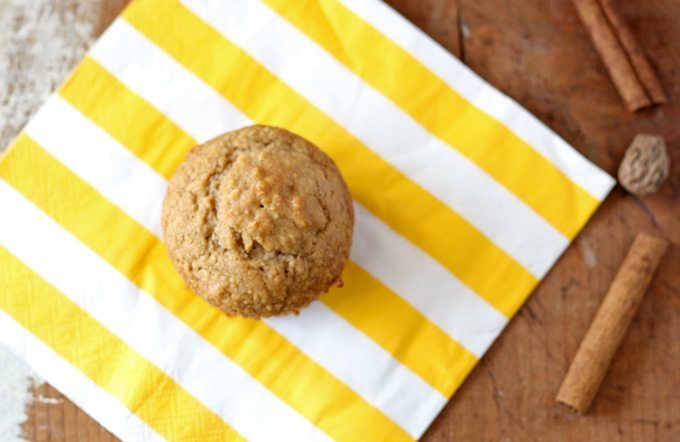 This recipe came about when I decided to make spiced apple cupcakes and they failed – instead of sweet and fluffy cupcakes, I made dense and delicious muffins.
I wish all of my food failures could be this yummy. Most of the time they take a quick detour from my mouth into the garbage.
Cupcakes should probably have more sugar. Or honey. Or sweetness. Maybe I should have cooked the at 350 degrees. I don't really know.  All I know is these spiced apple muffins are good.
Like, eat 3 in a row good. Good thing this recipe makes 2 dozen.

Ingredients
2 1/2 cups all-purpose flour
1 1/2 teaspoons baking soda
1/4 teaspoon salt
1/2 tablespoon grated cinnamon
1/2 teaspoon grated nutmeg
1/4 teaspoon cardamom
2 apples, pealed, cored and sliced (about 2 cups)
3 tablespoons milk
1 teaspoon vanilla extract
1 cup granulated sugar
1/2 cup (1 stick) unsalted butter, melted
2 large eggs
Instructions
Preheat oven to 375 degrees. Line 2 muffin tins with liners or grease the insides.
In a medium bowl, combine the flour, baking soda, salt, cinnamon, nutmeg and cardamom. Set aside.
In a food processor or blender, combine the apples, milk and vanilla extract. Pulse until well pureed. Push the mixture through a sieve into a small bowl. Set aside.
In the bowl of a stand mixer, combine the sugar and butter on medium-high, about 2 minutes. Add the eggs, one at a time until well combined.
Turn the mixer to low. Add a third of the flour mixture and then half of the apple mixture. Alternate adding the ingredients, ending and starting with the flour.
Pour the mixture evenly into the muffin pans. Bake for 15 minutes, or until a toothpick inserted into the center of each muffin comes out clean. Let cool on a wire rack before eating.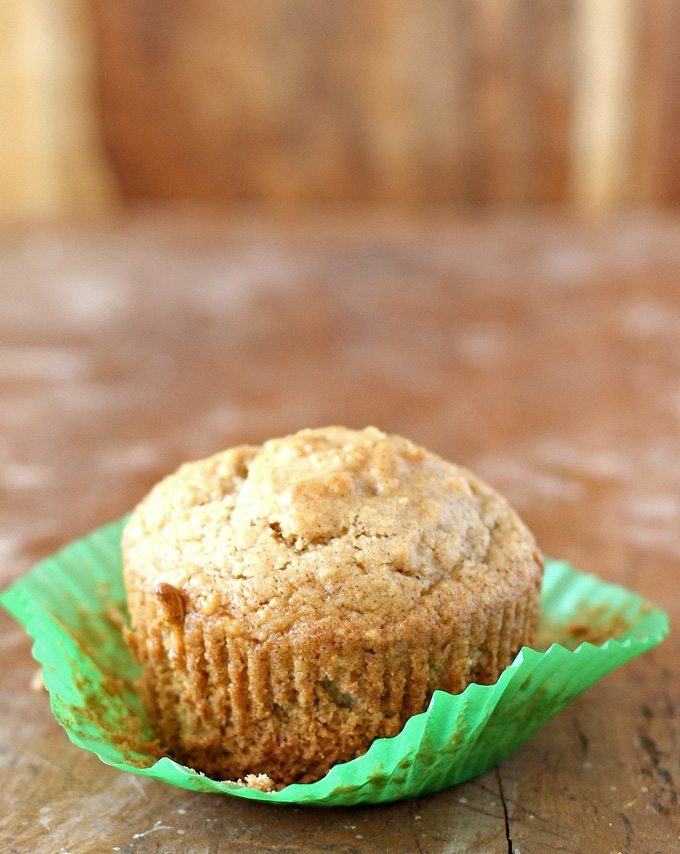 If you're interested in trying out some more muffin recipes, check out these recipes:
SaveSave
SaveSave
SaveSave
Join the newsletter!
Subscribe to get our latest content by email.