These pumpkin nut muffins are perfect when you are looking for a tasty fall breakfast! They are a great alternative to traditional banana nut muffins and are easy to make.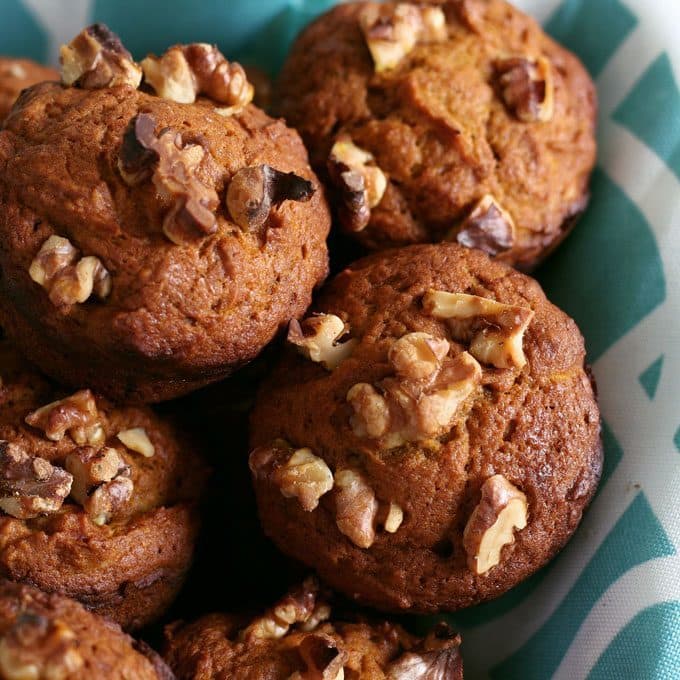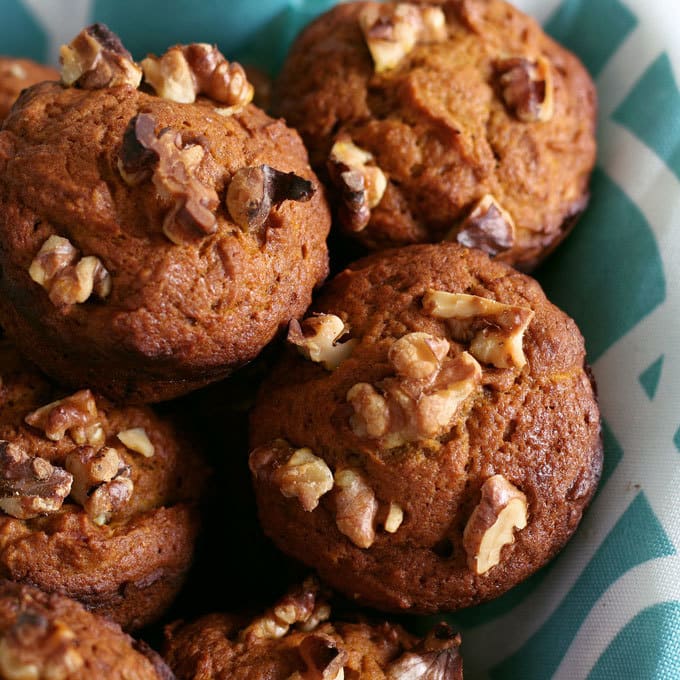 Move over banana nut muffins, there's a new kid in town. Today I'm sharing with you my pumpkin nut muffin recipe.
It is perfect for autumn baking projects!
I love making these pumpkin nut muffins. This recipe came about one day when I wanted to make my favorite banana nut muffins but my bananas weren't ripe enough.
I had the idea to substitute pumpkin and it was the best decision ever.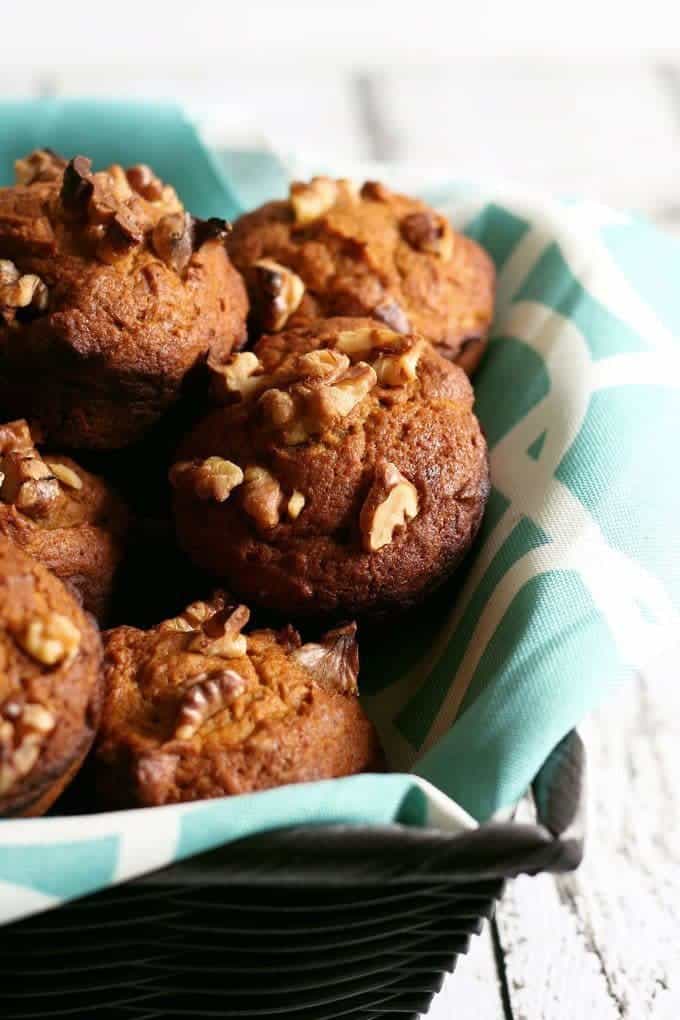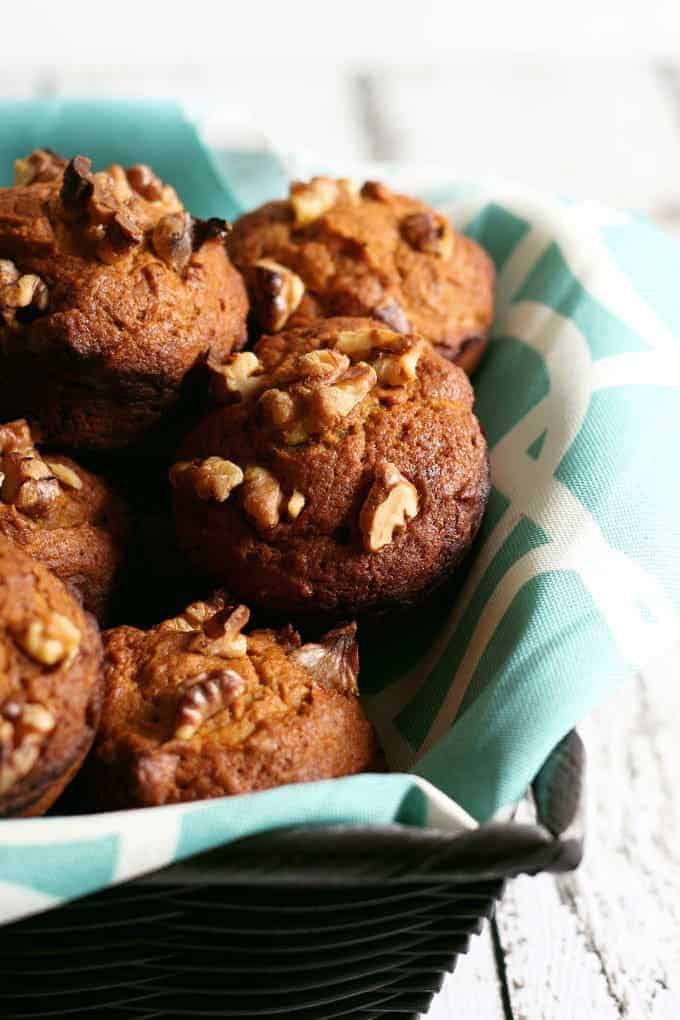 When these muffins go in the oven, my entire home fills with that delicious pumpkin pie spice smell (make your own pumpkin pie spice mix.)
I then immediately start dreaming about fall, which is my favorite season. I am one of those people that can never get enough pumpkin spice everything.
Yep, I'm the girl who started asking for PSLs at the coffee counter in March. The looks the baristas give me….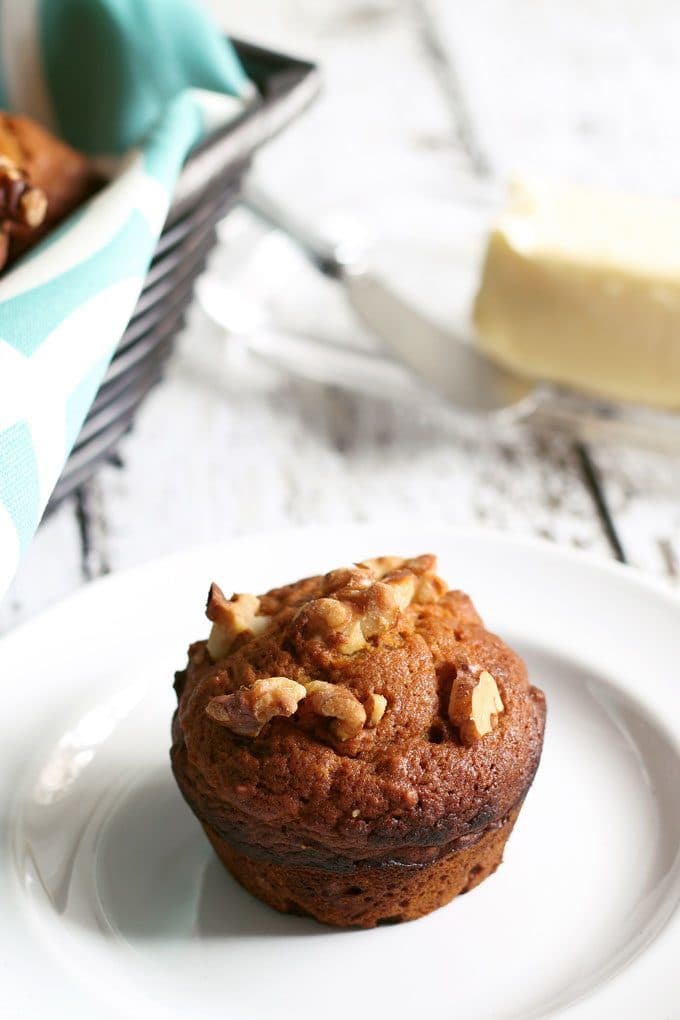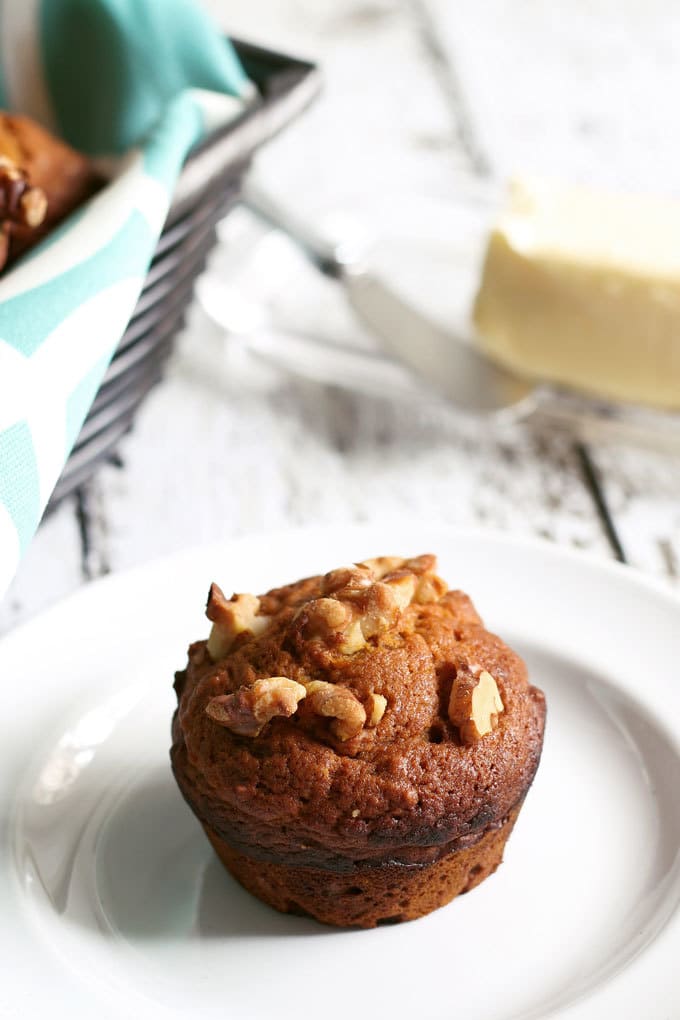 Pumpkin Nut Muffins
I use melted butter because there is no need to wait for it to soften; that makes these easy to whip up in the morning. If you have kids to get ready (or… a husband/wife to get ready), you can throw a batch of these in the oven while everyone is brushing their teeth, taking showers, etc.
I bet those pumpkin-spicy wafts of air will get them moving a little faster.
The pumpkin puree makes these muffins incredibly moist; I often skip putting butter on them because you really don't need it.
Grab a cup of coffee and a muffin and you have the perfect fall breakfast!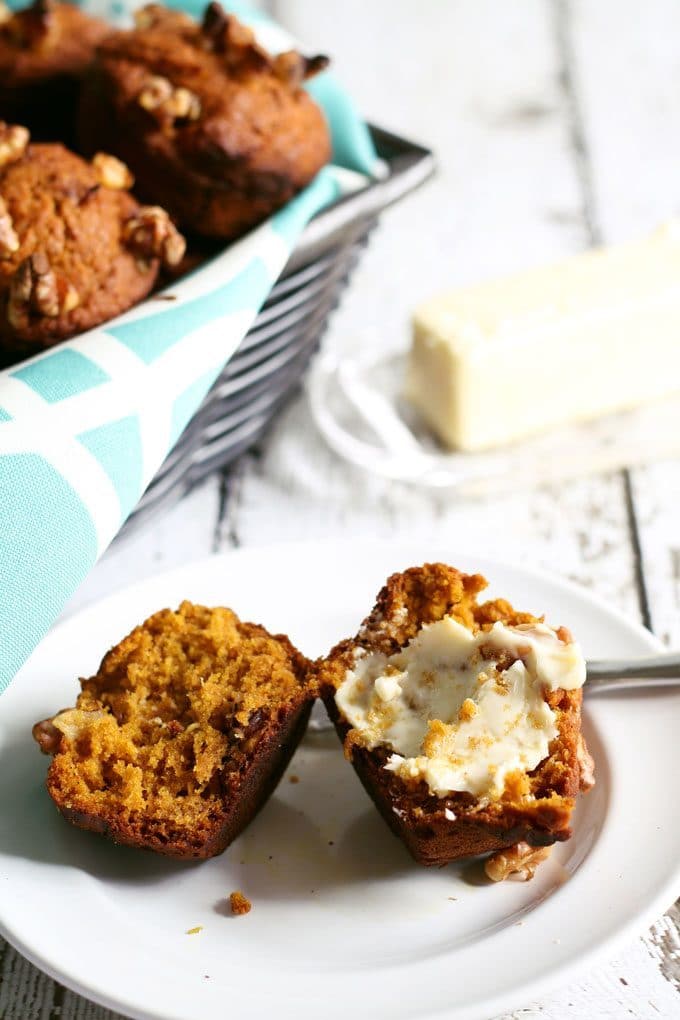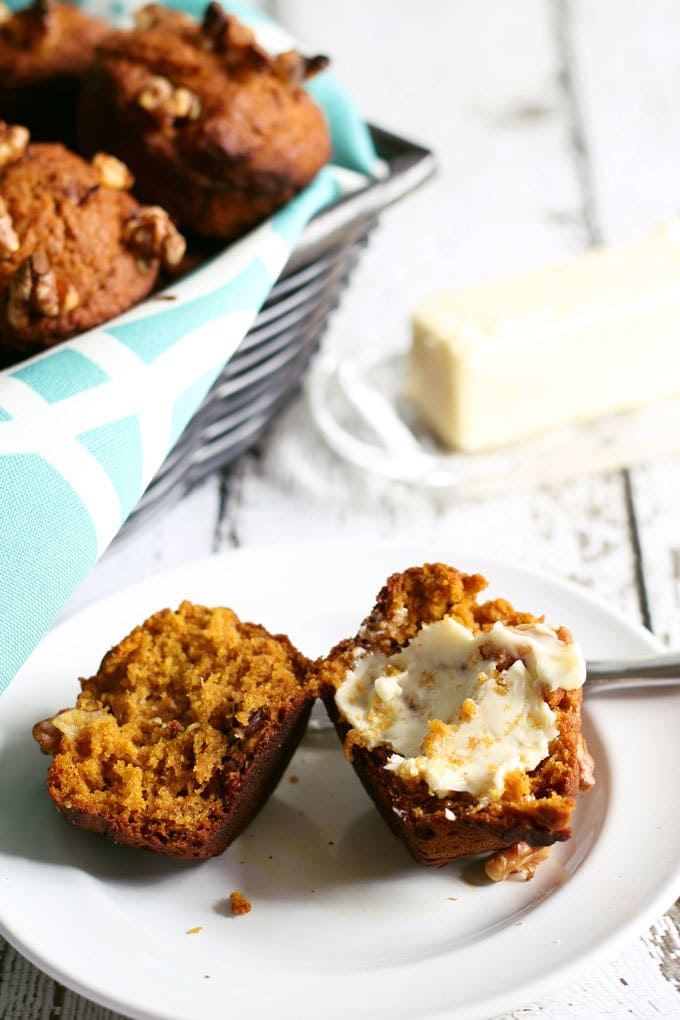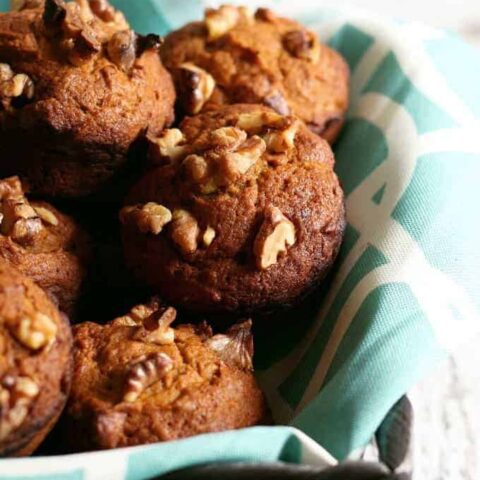 Pumpkin Nut Muffins
Yield: 16 muffins

Prep Time: 10 minutes

Total Time: 10 minutes

These pumpkin nut muffins are perfect when you are looking for a tasty fall breakfast! They are a great alternative to traditional banana nut muffins and are easy to make.
Ingredients
2 cups flour
1 1/2 teaspoons baking soda
1/2 teaspoon salt
1 cup packed dark brown sugar
1 1/2 sticks unsalted butter, melted
2 large eggs
1 tsp vanilla extract
1/4 teaspoon cinnamon
1/2 teaspoon pumpkin pie spice
15 ounce can pumpkin puree
1 cup walnuts, separated into 2 half cups
Instructions
Preheat oven to 375 degrees and lightly grease your muffin tin.
Combine flour, baking soda and salt in a bowl and set aside.
Place 1 cup pumpkin puree and the brown sugar to a mixing bowl and whip with an electric mixer approximately 3 minutes. Add the melted butter, vanilla and beat. eggs, and one at a time
Slowly mix in the set aside dry ingredients, cinnamon and pumpkin pie spice until just mixed. Fold in a 1/2 cup of walnuts and the remaining pumpkin puree with a rubber spatula.
Spoon the batter into the muffin tins until 3/4 full.
Put in oven and bake for 5 minutes, then remove. Sprinkle remaining nuts over partly cooked batter and return to oven. Bake approximately 15-18 minutes, or until a toothpick stuck in the middle of the muffin comes out clean. Let cool before removing from muffin pan.
Nutrition Information:

Amount Per Serving: Calories: 0Total Fat: 0gSaturated Fat: 0gCholesterol: 0mgSodium: 0mgCarbohydrates: 0gFiber: 0gSugar: 0gProtein: 0g

This recipe was first published on Craftaholics Anonymous.
---
This post contains some affiliate links for your convenience. Click here to read my full disclosure policy.
Baking cups (in case you decide you don't want to grease the pan.)
---
Looking for more fall recipes?
Try this apple cake sundae!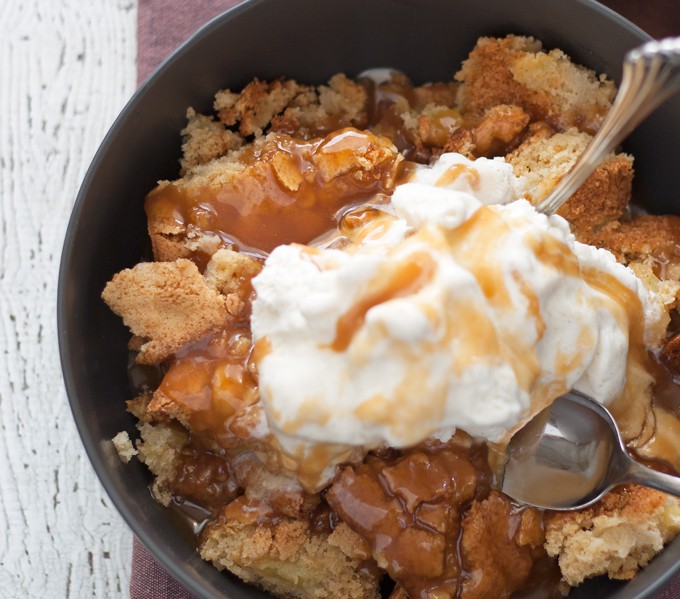 Or this homemade apple pie filling.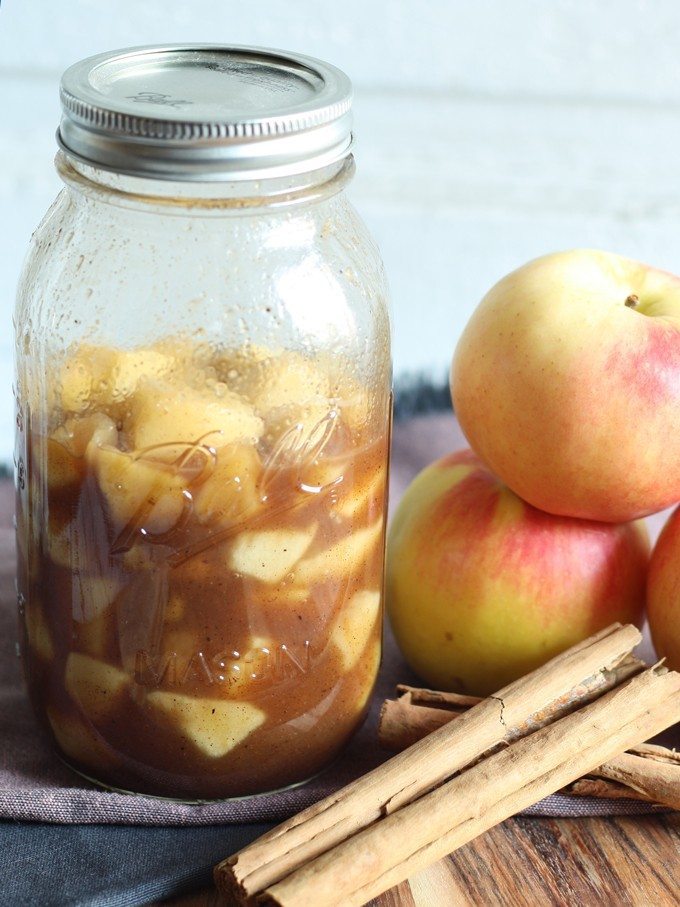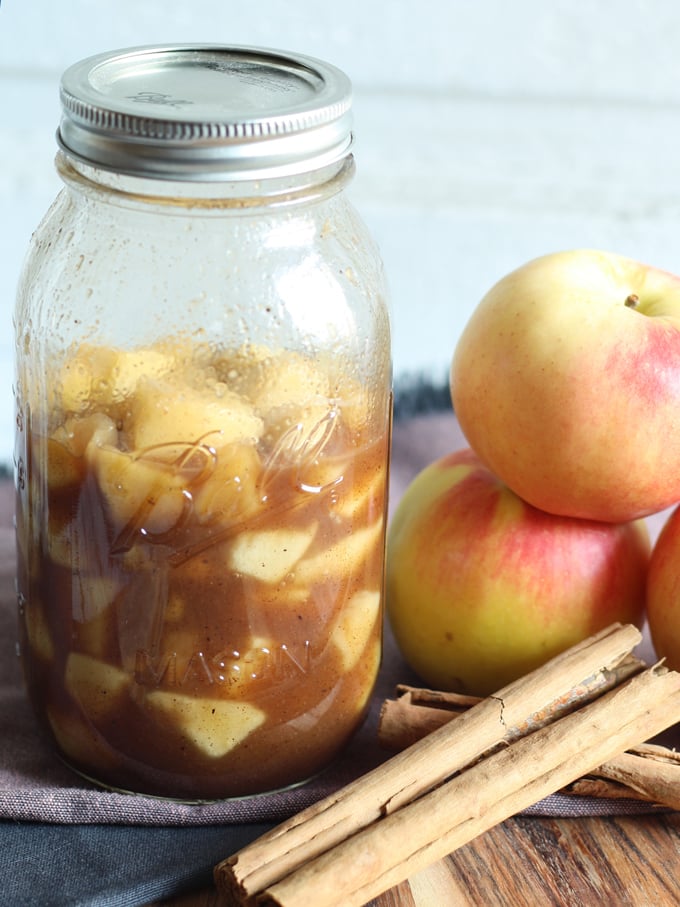 Looking for more muffin recipes?
Try my raspberry lemon muffins.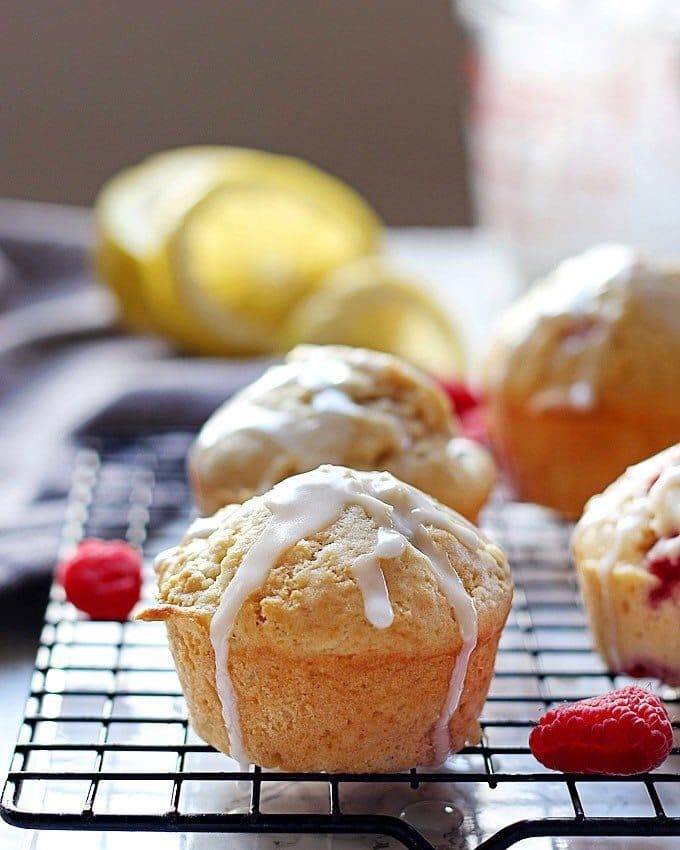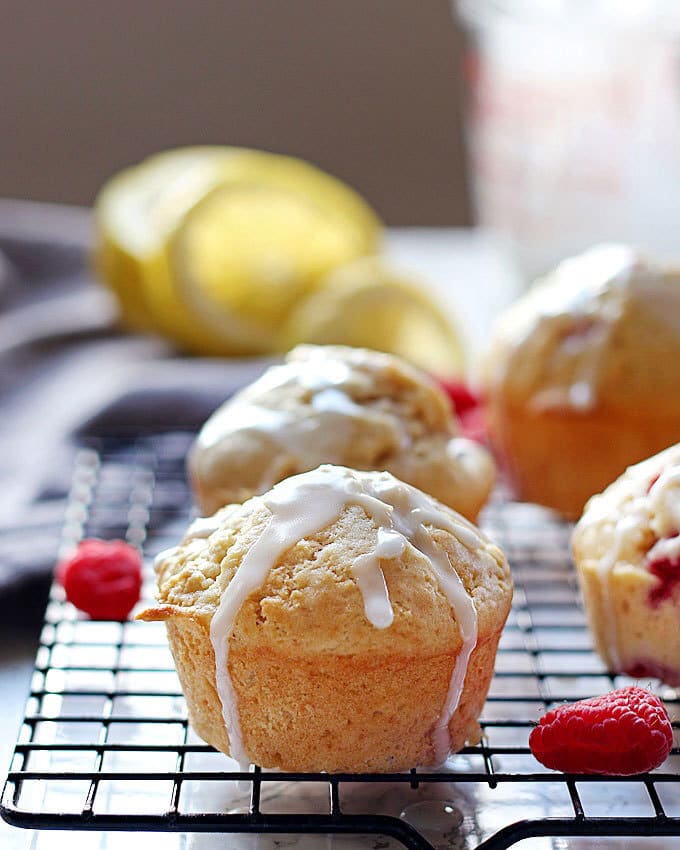 Or these easy muffins filled with jam.