This chocolate orange muffin recipe is great for breakfast, or dessert. Grab a muffin and a glass of milk.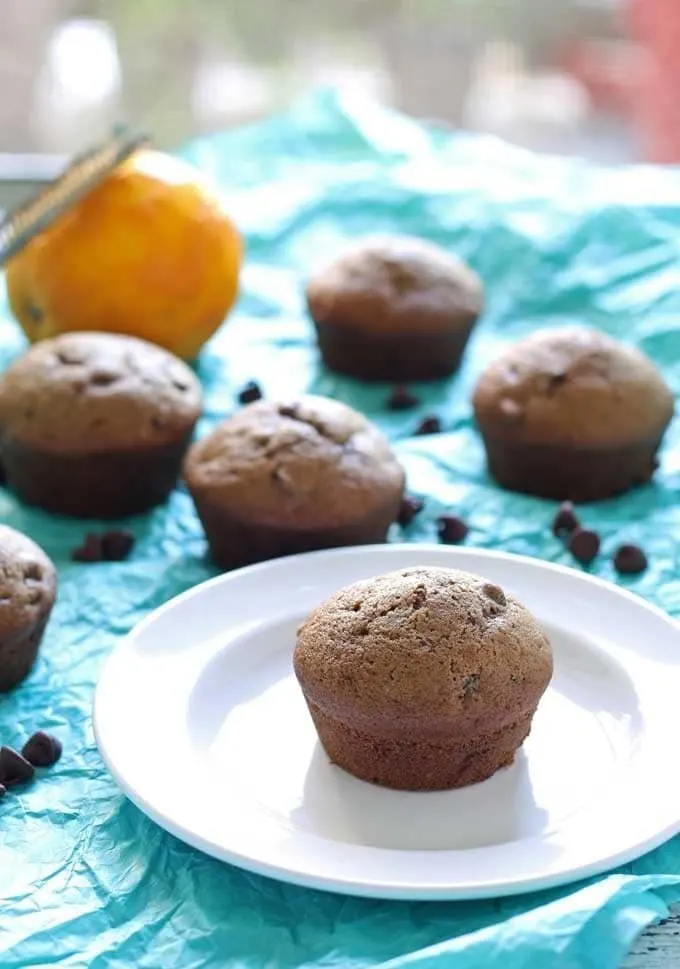 Have you ever really wanted to bake (or make) something, then went to the fridge/pantry/cupboard and you're missing some of the ingredients? That's how these muffins were born. I really wanted to make one specific recipe and realized I was missing 1/2 of the ingredients.
I decided it was as good a time as any to experiment and I made these babies (also known as chocolate orange muffins.) Pretty proud of these muffins because they could have turned out very, very badly. Am I tooting my own horn a toot or two? Maybe.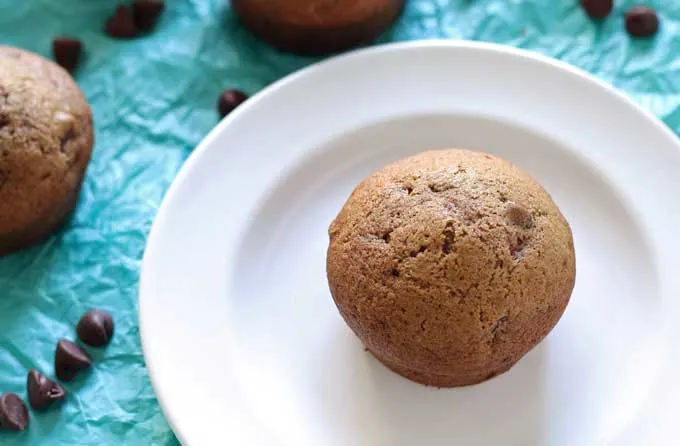 Chocolate Orange Muffins
These chocolate orange muffins are a fun mix of both ingredients. Chocolate and orange are two flavors I don't usually mix together but in the end I was really glad I did. I utilized my favorite cooking referrence book (The Flavor Bible affiliate link) to figure out which items in my kitchen could go with each other.
I have a ton of chocolate so that's where I started. Thankfully, its one of those ingredients that goes with a lot of things.
I had an orange and a little bit of orange juice so figured that would work. Also, almonds… and almond milk. We usually have regular milk and I thought we did but alas only almond milk was in the fridge. I was concerned this was going to kill the recipe but much to my surprise, it really worked out well.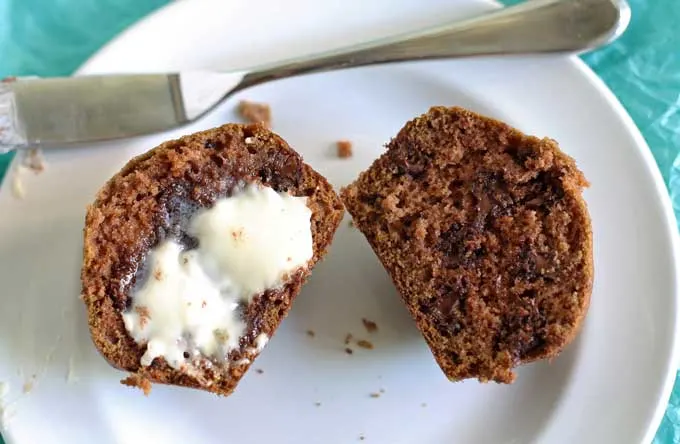 I didn't have enough sugar so I subbed out half brown sugar. And I didn't even have muffin liners so I just greased the pans.
And it all worked surprisingly well.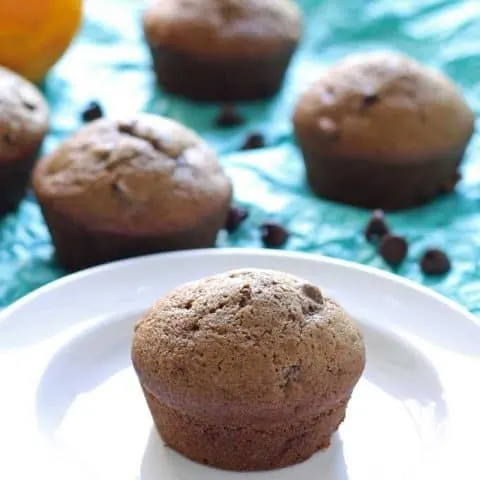 Chocolate Orange Muffins
This chocolate orange muffin recipe is great for breakfast, or dessert. Grab a muffin and a glass of milk.
Ingredients
2 1/2 cups all-purpose flour
1 1/2 teaspoons baking soda
1/4 teaspoon salt
1/2 cup granulated sugar
1/2 cup brown sugar
1/2 cup (1 stick) unsalted butter, melted
2 large eggs
1 teaspoon vanilla extract
1/8 cup orange juice
1 teaspoon orange zest
1/2 cup almond milk
1 cup semi-sweet chocolate chips
Instructions
Preheat oven to 375 degrees. Line 2 muffin tins with liners or grease the insides.
In a medium bowl, combine the flour, baking soda and salt. Set aside.
In the bowl of a stand mixer, cream the sugars and butter on medium-high, about 2 minutes. Add the eggs, one at a time until well combined.
Turn the mixer to low. Add the vanilla extract orange juice and orange zest. Add half of the flour mixture. When well mixed, add the almond milk and then the remaining flour mixture. Use a spatula to mix in the chocolate chips.
Pour the mixture evenly into the muffin pans. Bake for 15-17 minutes, or until a toothpick inserted into the center of each muffin comes out clean. Let cool on a wire rack before eating.
Nutrition Information:
Amount Per Serving:
Calories:

291
Total Fat:

1g
Carbohydrates:

61g
Protein:

8g