This huevos rancheros recipe is a delicious way to start your day! Made with homemade salsa and fresh eggs, it is hearty and perfect for weekend brunch or large family gatherings.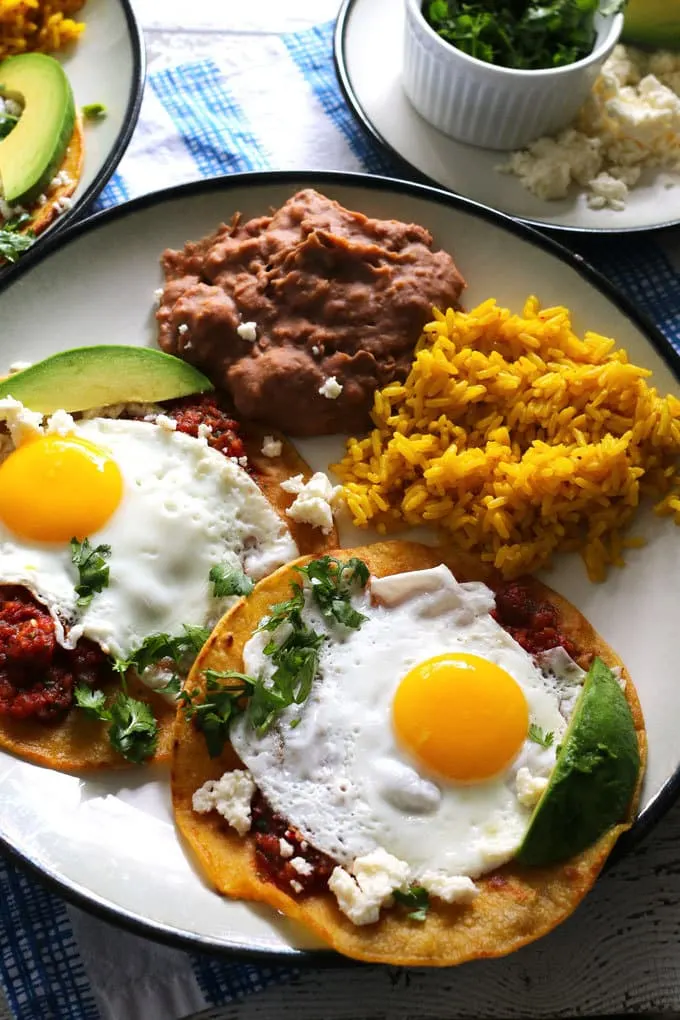 Thank you to Phil's Fresh Eggs for sponsoring today's conversation. My love of their cage-free eggs and all opinions are my own.
Huevos rancheros is one of the easiest breakfast recipes you can make. Huevos rancheros means "ranchers' eggs" and is a traditional breakfast served on Mexican farms.
You need three things to make it: great eggs, corn tortillas, and salsa.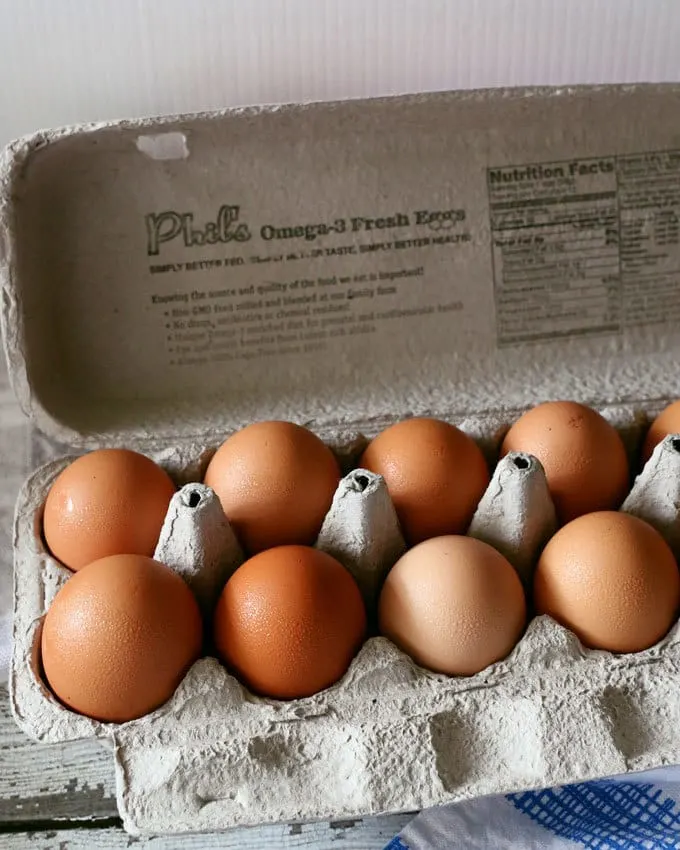 Choosing the eggs I would use was an easy choice; Phil's Fresh Eggs are my go-to eggs every day. Phil's has offered cage-free eggs since 1959 – they were one of the first pioneers in providing cage-free eggs.
Look at those yolks! Phil's eggs are known for their deep yellowy orange yolks, which is a result of the chicken's diet of corn, soybeans and omega-3 rich ingredients (all sourced from Midwestern farms, I might add!)
After you pick up your eggs at the grocery store, grab your favorite corn tortillas. Next, either grab salsa or the ingredients to make your own from-scratch.
If you have the time, I highly suggest making your own salsa. It only takes a few minutes to make my easy salsa recipe and it is thick, flavorful and best of all, homemade.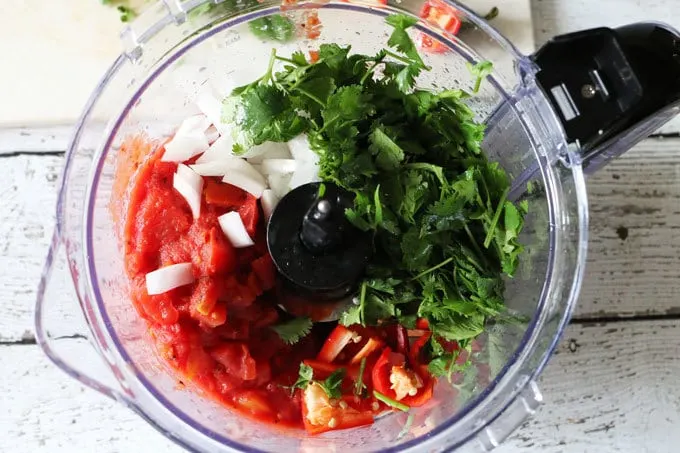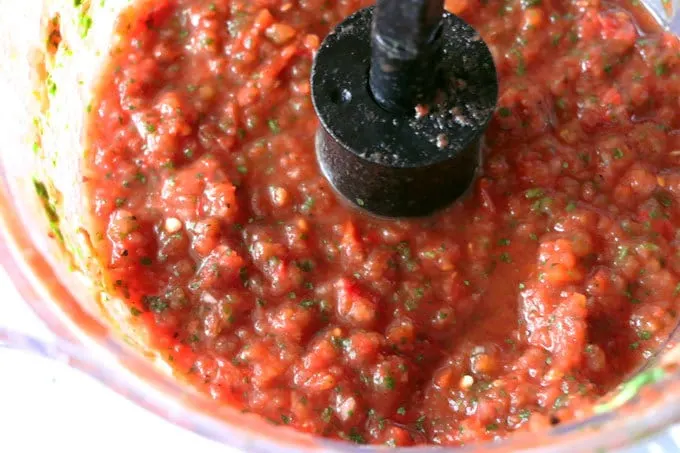 Huevos Rancheros Recipe
To begin preparing this huevos rancheros recipe, place all of the salsa ingredients in a food processor or blender. Process/blend until the ingredients are combined and then set aside.
In a large skillet, heat your vegetable oil. Lightly fry your corn tortillas in the skillet, then seal them in foil to keep them warm. Do not clean this skillet right away; instead transfer the salsa to the skillet and heat it on medium-low, stirring frequently.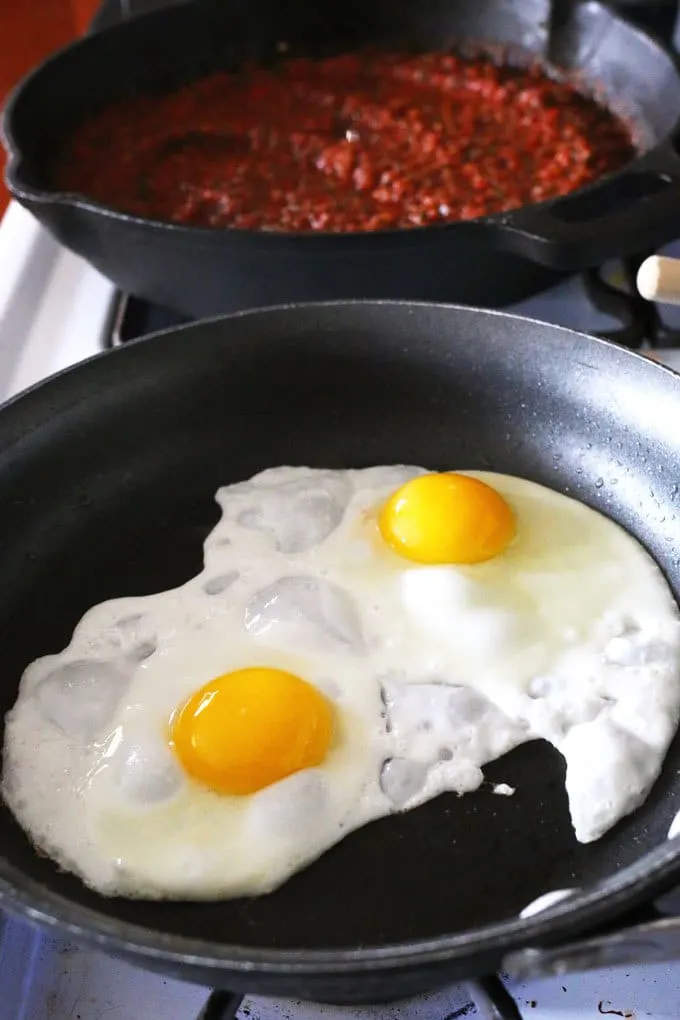 While the salsa is warming, it is time to fry your eggs. I always use my favorite non-stick pan and medium high heat. I also usually use a pot lid to help make sure the egg whites aren't runny. (For a tutorial on how to fry an egg, check out this post by The Kitchn.)
I like my egg yolks a little runny but you could also flip your eggs and use over-easy eggs for huevos rancheros.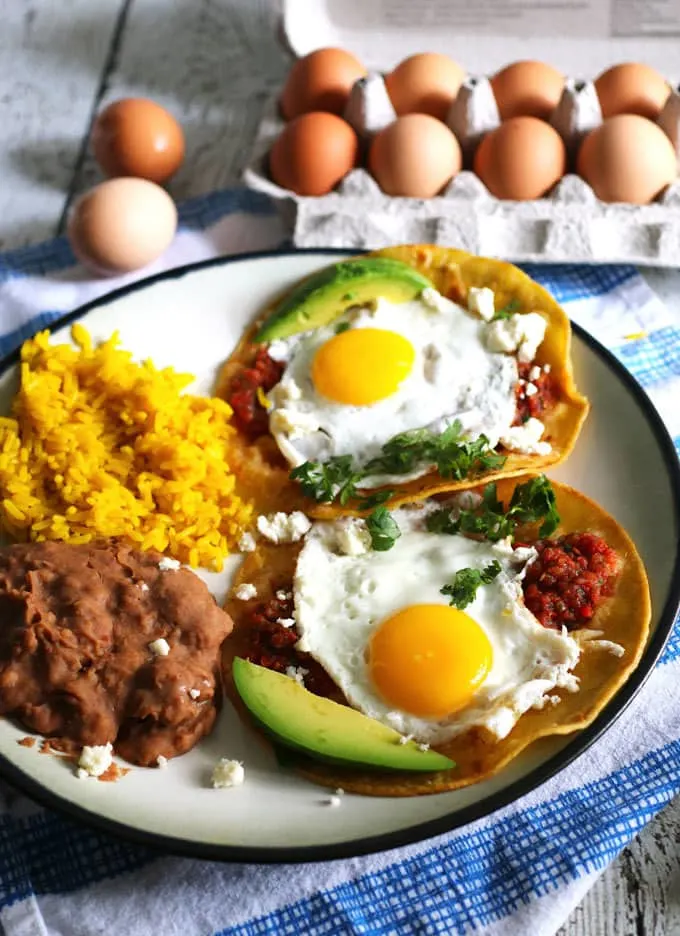 To prepare your plate, place a fried tortilla on a plate and spoon the warm salsa in the middle. Top the salsa with a fried egg and then garnish.
I like to garnish with an avocado slice, some cilantro and crumbled queso fresco. Serve your eggs with some refried beans and some rice and you're all set.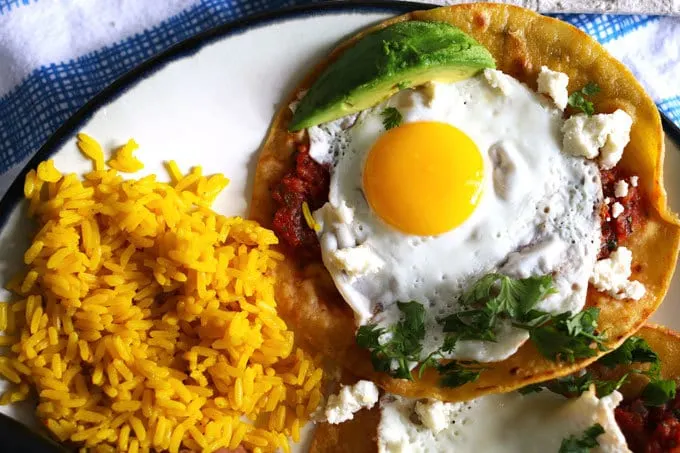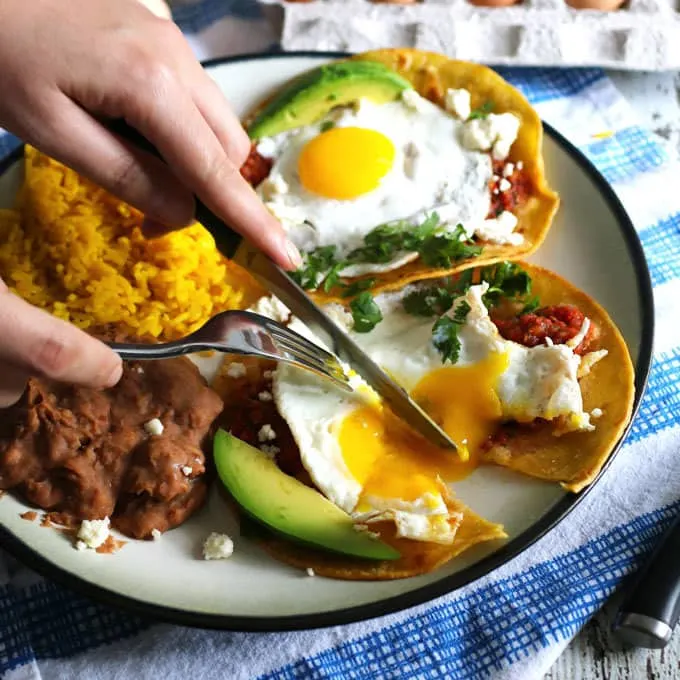 Looking for more breakfast recipes?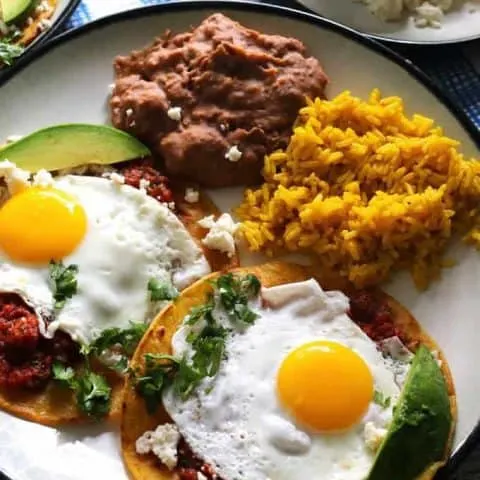 Huevos Rancheros Recipe
This huevos rancheros recipe is a delicious way to start your day! Made with homemade salsa and fresh eggs, it is hearty and perfect for weekend brunch or large family gatherings.
Ingredients
Salsa
2 (14.5 ounce) cans of fire roasted tomatoes
½ cup roughly chopped white onion
2 fresno peppers, roughly chopped
1 loose handful cilantro
salt to taste
Huevos Rancheros
1 tablespoon vegetable oil
4 corn tortillas
1 teaspoon butter
4 large eggs
Garnish
avocado
cilantro
queso fresco
Instructions
To prepare the salsa, combine all ingredients in a blender or food processor. Blend/process until smooth. Set aside.
In a large skillet, warm the vegetable oil on medium. When the oil is bubbling, fry the corn tortillas until they bubble up but only until the get crispy. Flip and fry each side, then transfer to a plate and cover with foil to keep warm.
Transfer the salsa to the same skillet and heat on medium. Stir occasionally. Lower heat if salsa begins to bubble and splatter.
In a non-stick pan, heat the butter over medium heat until melted. When the butter begins to sizzle, add two eggs to the pan. Let the eggs cook for a few minutes. Cover with a pan lid to make sure the egg white is cooked through and not runny.
Remove the cooked eggs from the pan and transfer to a covered plate to keep warm. Repeat with the remaining two eggs.
Place two tortillas on two plates each. Spoon the warmed salsa in the middle of each tortilla. Top each tortilla with a fried egg. Garnish as desired.
Notes
If you would like a less spicy salsa, remove the seeds from the fresno peppers before you add them to the blender/food processor.
Nutrition Information:
Yield:

4
Serving Size:

1
Amount Per Serving:
Calories:

350
Total Fat:

23g
Saturated Fat:

7g
Trans Fat:

0g
Unsaturated Fat:

13g
Cholesterol:

210mg
Sodium:

530mg
Carbohydrates:

24g
Fiber:

6g
Sugar:

6g
Protein:

15g