Steak and egg breakfast tacos are a great spin on a traditional diner breakfast. Add your favorite taco toppings! Also great for Father's Day morning and steak lovers!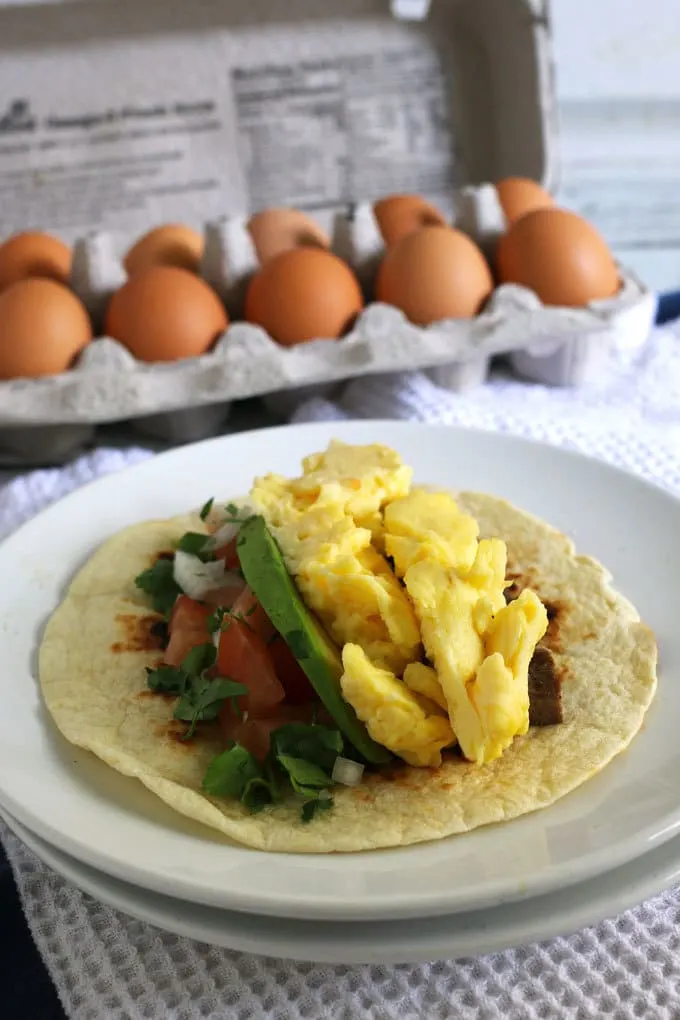 Thank you to Phil's Fresh Eggs for sponsoring today's conversation. My love of their cage-free eggs and all opinions are my own.
Happy National Egg Day! I usually start my day with eggs but because of today's special occasion, I'm celebrating. Today we are having steak and egg breakfast tacos and I think you should too!
As part of my partnership with Phil's Fresh Eggs, I am using their eggs to make my breakfast tacos today. Phil's has offered cage-free eggs since 1959 – they were one of the first pioneers in providing cage-free eggs.
Phil's eggs are known for their deep yellowy orange yolks, which is a result of the chicken's diet of corn, soybeans and omega-3 rich ingredients (all sourced from Midwestern farms, I might add!) Their eggs are PERFECT for scrambled eggs – I just love how bright they are.
This breakfast taco recipe is great for using up leftover steak from last night's dinner. If you don't have leftovers, you can fry up a small steak in the morning while you are cooking your eggs.
To scramble my eggs, I always add water instead of milk. I think it makes the scrambled eggs super fluffy and doesn't take away from the yellow-orange color (like milk would). Cook them low and slow and be careful not to overcook them!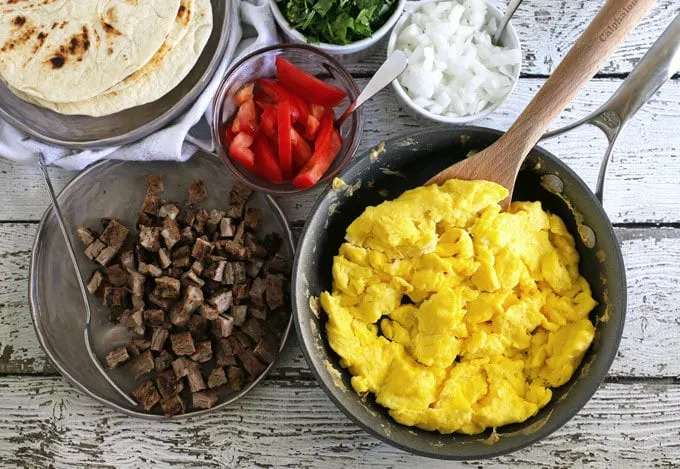 My favorite toppings for breakfast toppings are diced white onions, cilantro, avocado and tomato. I think the focus should really be on the steak and eggs so I don't put cheese on these tacos.
Thinking ahead, steak and egg breakfast tacos would also be a great breakfast for Father's Day. If your dad (or if you're a dad) and steak and eggs is your favorite diner breakfast, check out this easy recipe. It'd be great for the morning of every holiday!