When Mr. B and I met, he hated mushrooms.  One night in the beginning of our relationship, he made me dinner and sauteed me some sliced mushrooms. They were delicious but he didn't touch even one.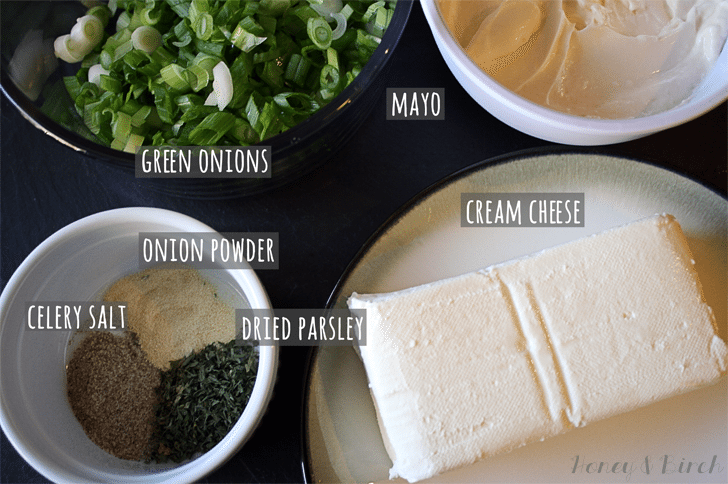 I eventually started cooking, like every day, and got the bright idea to sneak some mushrooms into his food.  I think maybe I watched one or two interviews with Jessica Seinfeld (she wrote a book about sneaking veggies into kid's food). He didn't realize they were there, and he loved what I made.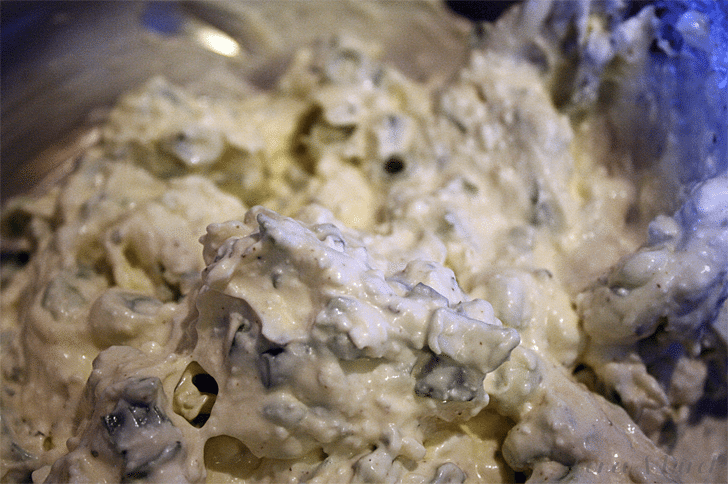 I gradually cut the mushroom pieces bigger and bigger until I made beef stroganoff, and he noticed them.  I revealed to him that I had been sneaking mushrooms into his diet for months.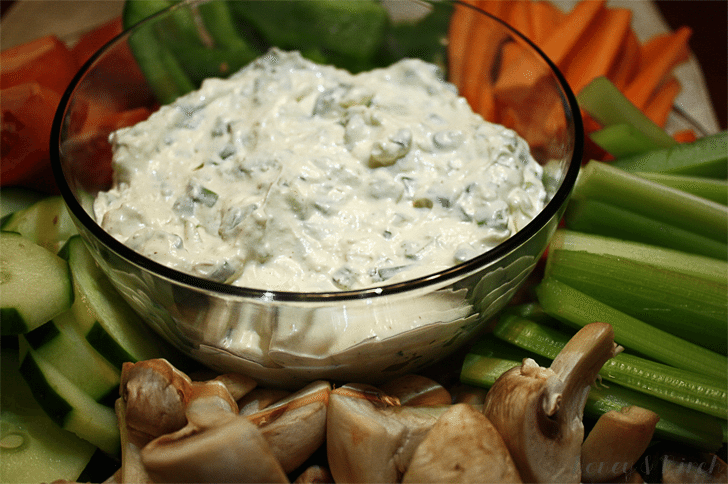 He was a little peeved with me at first, but in the end he was grateful.  His whole life he thought he disliked mushrooms because someone told him they were gross.  But in then end, he found out he loved them.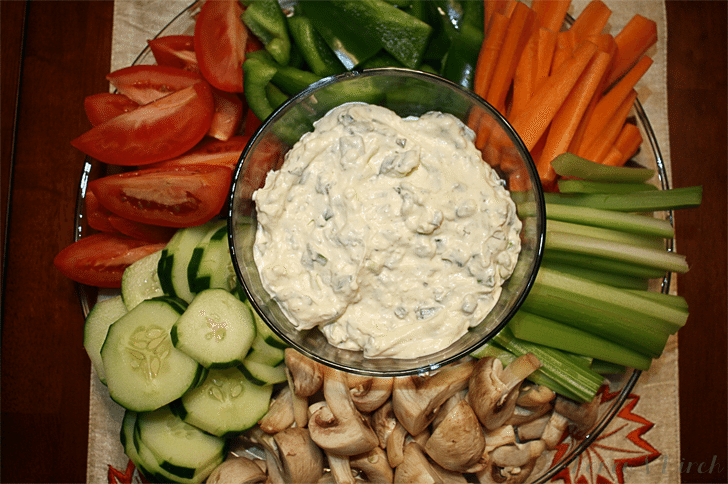 The reason I shared this story with you has to do with the veggie dip recipe below.  Before I met Mr. B, I included dill in this recipe.  The one thing I still can't break him of is his dislike of dill.  Its a work in progress, but don't worry, dill or no dill, this dip is delicious!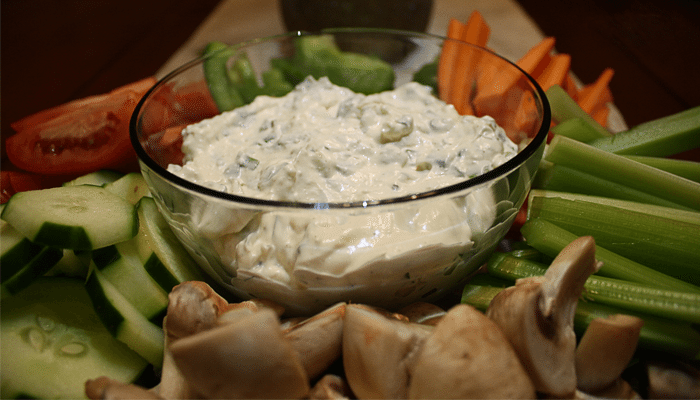 Veggie Dip
Ingredients
1 package cream cheese, softened (do not use a low fat cream cheese – it will taste funny)
1 cup mayo
4 long green onions, chopped
1 teaspoon dried parsley
1/2 teaspoon onion powder
1 teaspoon celery salt
fresh veggies (cucumbers, carrots, mushrooms, green peppers, celery, tomatoes, etc)
1. Combine all ingredients in a bowl, and mix.
2. Chill 2 hours before serving.
This dip is so good!! My uncle makes the dill version every year at Thanksgiving and Christmas.  I hope you enjoy it as much as we do.
Join the newsletter!
Subscribe to get our latest content by email.