Make homemade apple pie filling with all of autumn's bounty of apples! Fill your home with the smells of apple pie all year long!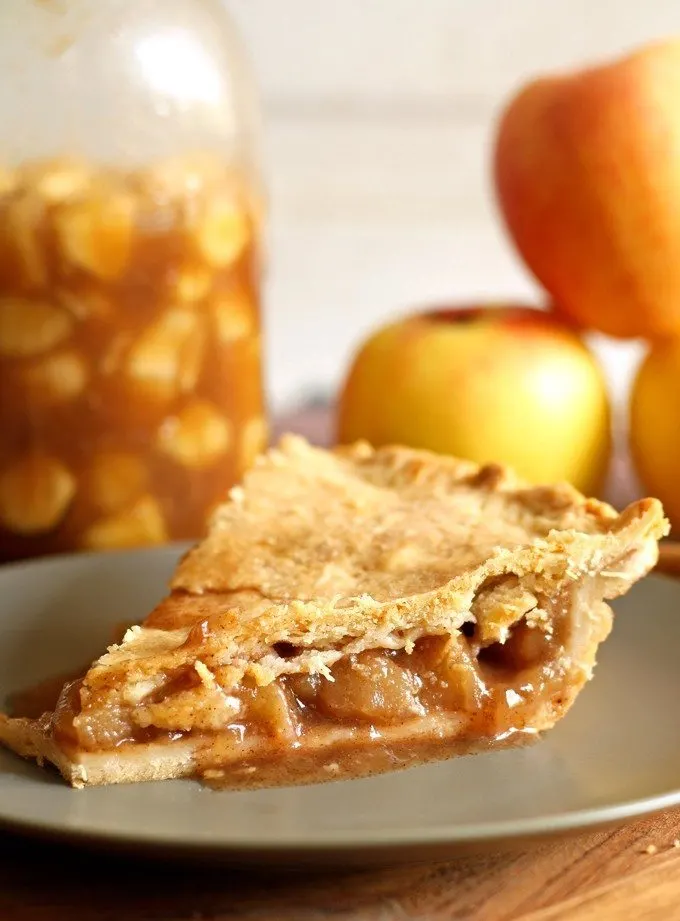 Labor Day Weekend is over and that means fall is finally here! I went a little berserk out of excitement this weekend – fall is my favorite time of year, hands down.
I spent all weekend testing apple recipes and I can't wait to share them with you. I got so excited, actually, that I managed to injure myself and had to go to an immediate care center. Fun stuff. This post may end up being a little shorter than my posts normally are because I'm having so much trouble typing.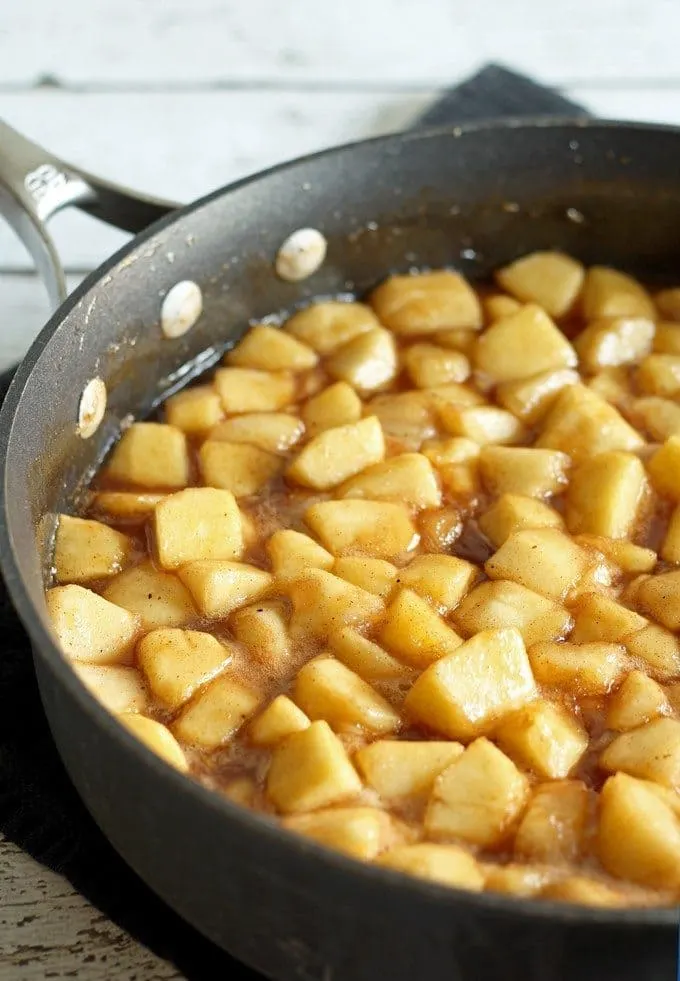 Note to self and anyone else making caramel from scratch: do not let hot spoons and melted sugar stick to your finger(s). It results in a sticky and unpleasant situation.
Burns aside, the fall flavors and smells of apple pie filled our home this weekend and that was very pleasing to my senses.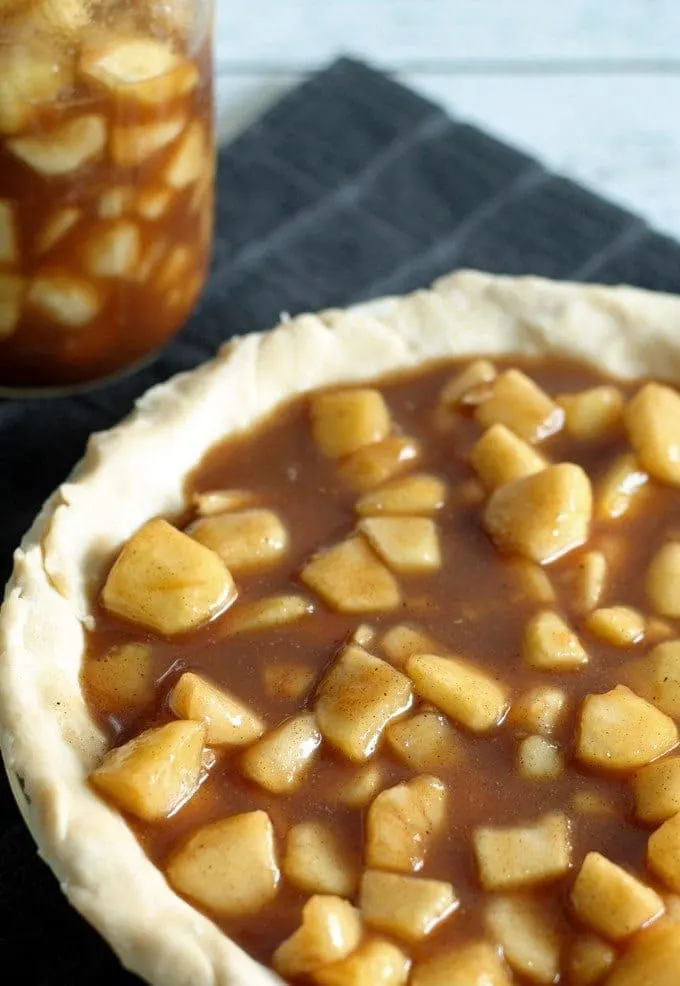 Homemade Apple Pie Filling Recipe
If you like the smell of apple pie (who doesn't??) this recipe is for you. If you make a big batch of homemade apple pie filling, you can make homemade apple pies all season… all year even.
One of the reasons to make apple pie filling is you can store it in the freezer for months and make apple pie whenever you want to. It's also a great way to use up all of fall's bounty of apples, especially if you went apple picking and came home with bushels-full.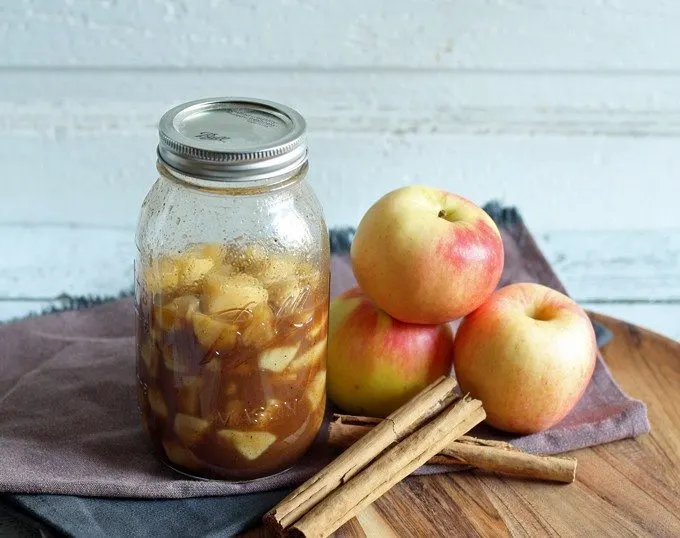 Another great reason to make apple pie filling from scratch – your pies bake faster with from-scratch pie filling!
Take your favorite crust recipe or even store-bought crust, and because the apples have already been cooked, you can cook the pie at a higher temperature for a shorter time frame.
Sounds to me like you will have many homemade apple pies in your future.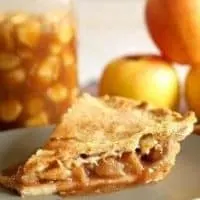 Homemade Apple Pie Filling
Make homemade apple pie filling with all of autumn's bounty of apples! Fill your home with the smells of apple pie all year long!
Ingredients
8 cups diced peeled apples
4 tablespoons lemon juice
1 cup packed brown sugar
2 tablespoons butter
2 teaspoon cinnamon
1 teaspoon nutmeg
1/4 teaspoon salt
1/2 teaspoon cardamom (optional)
1 cup water
Instructions
Toss the apples in the lemon juice and then place them in a large pan. Add the remaining ingredients (brown sugar, butter, cinnamon, nutmeg, salt, cardamom, and water).
Stir well and heat over medium-high heat. Bring to a boil, then reduce heat and simmer for 30 minutes, stirring occasionally.
Turn heat off and let cool before storing. Makes enough apple pie filling for two 9-inch pies.
Recommended Products
As an Amazon Associate and member of other affiliate programs, I earn from qualifying purchases.
---
Looking for more apple recipes?
Try my savory apple chicken cheddar galette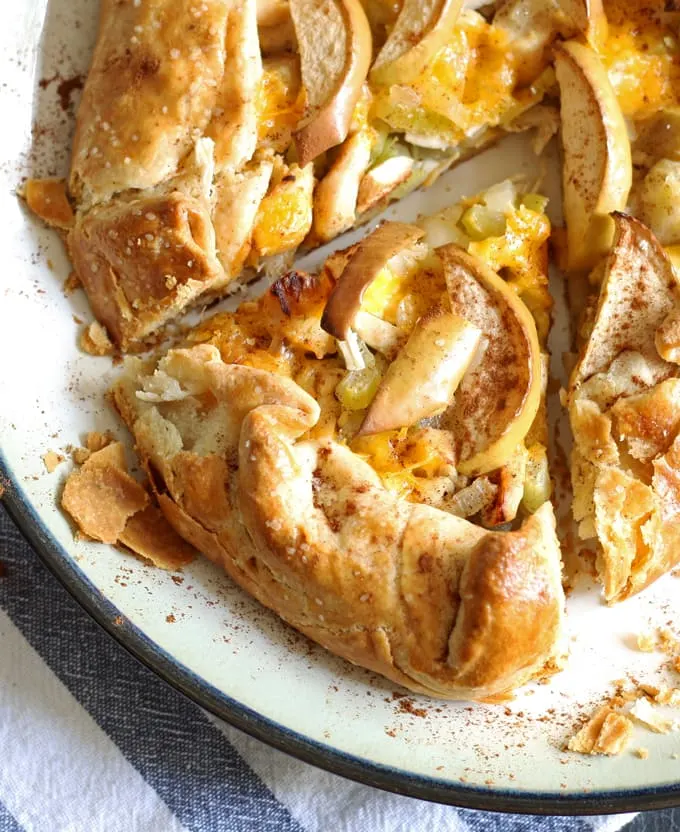 or this delicious apple almond cranberry quick bread!