This easy meatball tortellini soup is hearty and perfect for lunch or dinner! Made with store-bought tortellini and giant  homemade meatballs!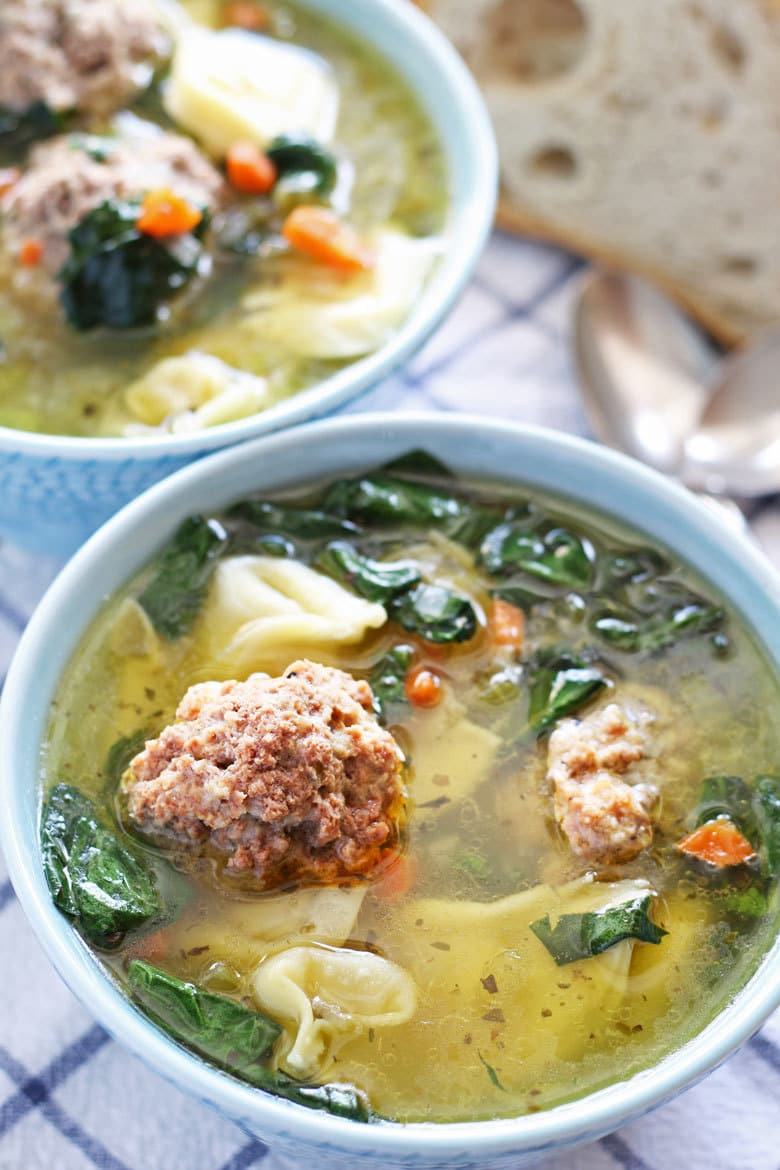 The last few weeks, I have had so many recipe fails that I can't even go into detail about them. It's been kind of sad for me – we ate a lot of food we didn't really enjoy and threw out some food we really didn't like. I have spoiled myself over the last year or so.
But my good food streak had to come to an end and now I'm on a struggling streak. I believe it was meant to be.
Food blogging and recipe developing is like anything you do in life and occasionally things aren't going to go your way. Or you are going to have to struggle a little to be successful.
Luckily for you, and my husband and me, I am not throwing in the towel.
Because I have been having some trouble creating from scratch recipes, I decided to find a recipe that I could modify while I get my act together.  Thank goodness for Rachel Ray.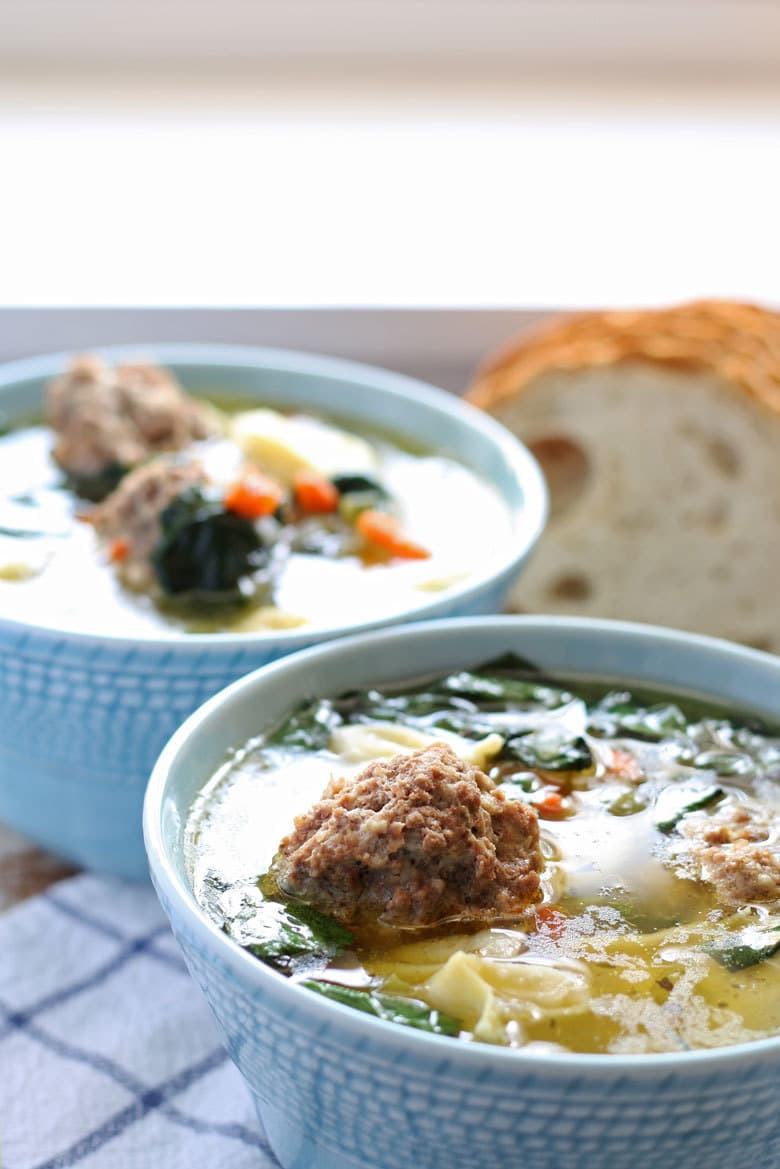 Meatball Tortellini Soup
Most of the time when I am cooking, I try to make everything from scratch. I guess in many ways I have gotten on the no-preservative wagon.
The other day, however, I was at the grocery store and I found a package of fresh cheese tortellini in the dairy section that made me all warm and fuzzy inside. While I am sure it has some preservatives in it, I definitely wouldn't feel guilty using it.
In case you were wondering, I feel guilty every time I use store bought salad dressing…
This meatball tortellini soup is very easy to make, and very hearty thanks to the massive meatballs. I can guarantee you will go back for second helpings.
The meatballs are from scratch, but you could easily substitute frozen meatballs if you are in a hurry. I can't guarantee they're going to be as flavorful as homemade meatballs, but they will do in a pinch.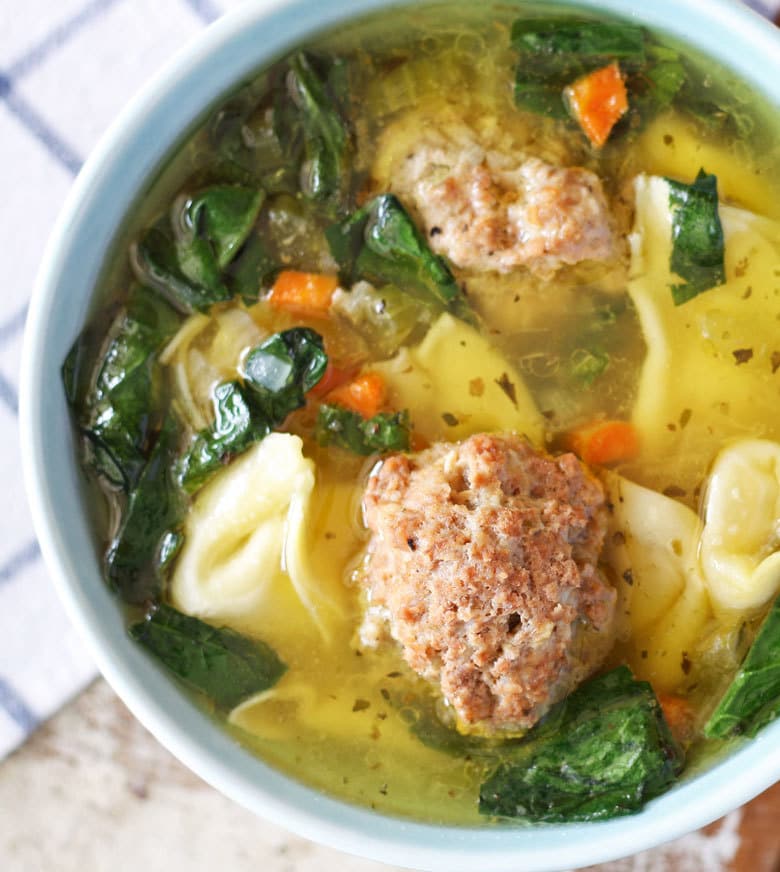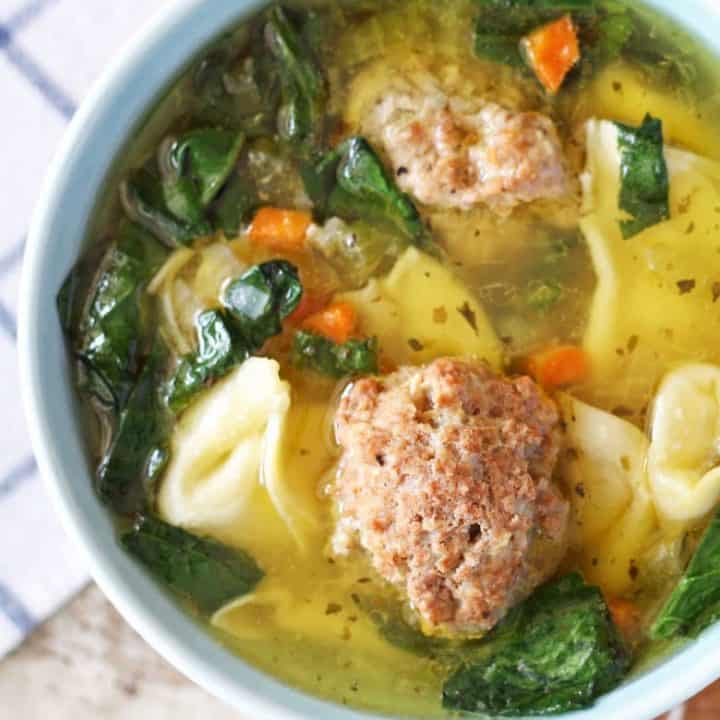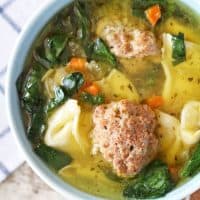 Meatball Tortellini Soup
This easy meatball tortellini soup is hearty and perfect for lunch or dinner! Made with store-bought tortellini and giant meatballs!
Ingredients
2 teaspoons olive oil
1/2 cup diced carrots
1/2 cup diced celery
1 cup diced white onion (separated in halves)
8 cups chicken stock/broth
1 pound ground beef
1/2 pound ground pork
1 large egg, beaten
3/4 cup seasoned panko bread crumbs
2 cloves minced garlic
1/2 teaspoon grated nutmeg
1/2 teaspoon kosher salt
1/4 teaspoon black pepper
10-12 ounces tortellini
1 tablespoon Italian seasoning
2 cups fresh spinach, chopped into large pieces
additional salt and pepper to taste
Instructions
Heat the olive oil in a large pot over medium-high heat. Add the carrots, celery and 1/2 cup diced onion and cook until the onion is translucent. Add the chicken stock and bring to a boil.
While the stock is warming, make your meatballs. In a large bowl, combine the beef, pork, egg, bread crumbs, garlic and nutmeg, kosher salt and pepper until well mixed. Form mixture into 16 meatballs of equal size. When the stock comes to a boil, drop the meatballs into the pot. Reduce heat to medium and simmer for 20 minutes.
After 20 minutes, drop in the tortellini and cook according to package directions (4-5 minutes usually.) Then add the spinach and Italian seasoning, stir and adjust seasoning, adding salt and pepper as needed.
Notes
Recipe adapted from Rachael Ray/Food Network.
Nutrition Information:

Amount Per Serving:Calories: 75 Carbohydrates: 16g Protein: 2g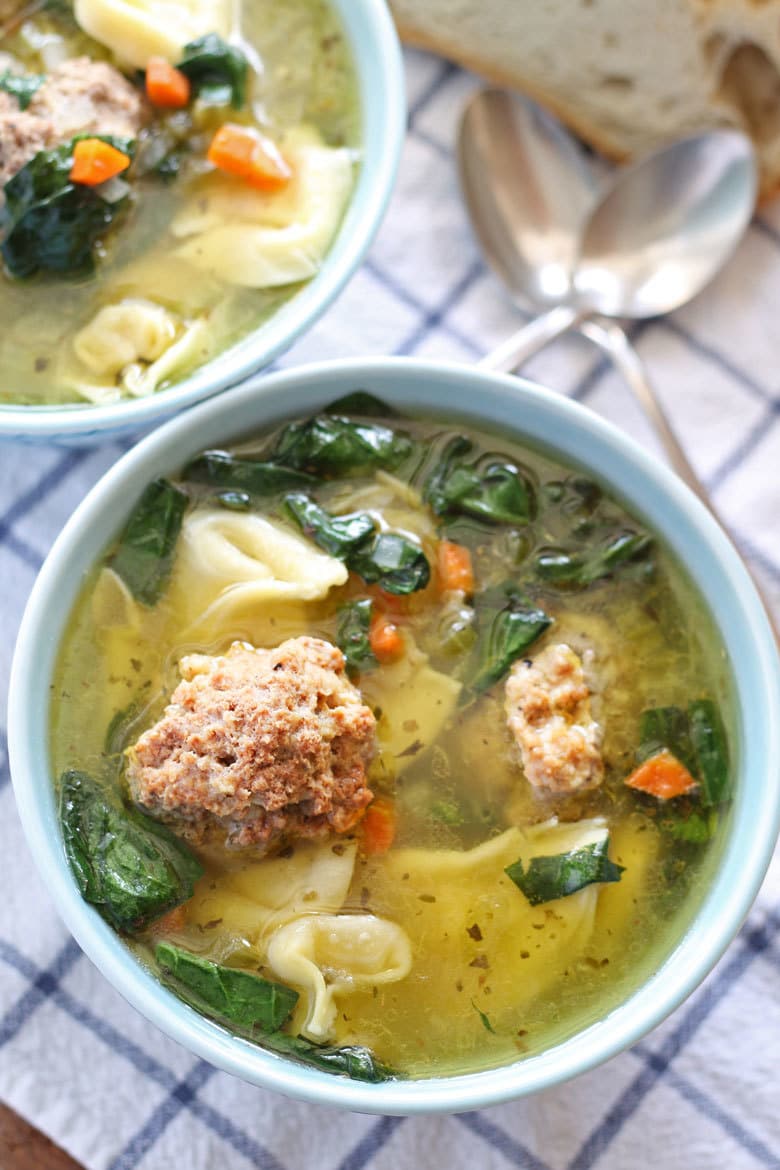 ---
This post contains some affiliate links for your convenience. Click here to read my full disclosure policy.


Take soup to go with this thermo pot!
The most sophisticated of soup bowls.
Let's spoon with these vintage soup spoons.
---
Looking for more lunch recipes? Try these burrito bowls.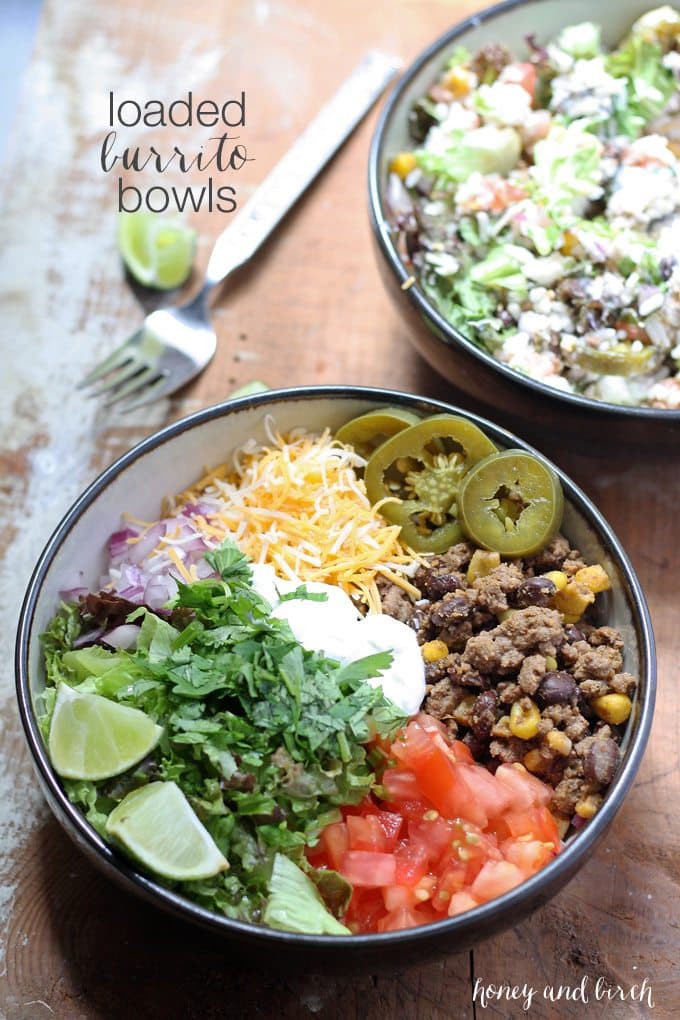 Or this 3-ingredient black bean soup!