This chicken potato chowder is great for using up leftover grilled chicken breasts. It is easy to make and super tasty thanks to added bacon.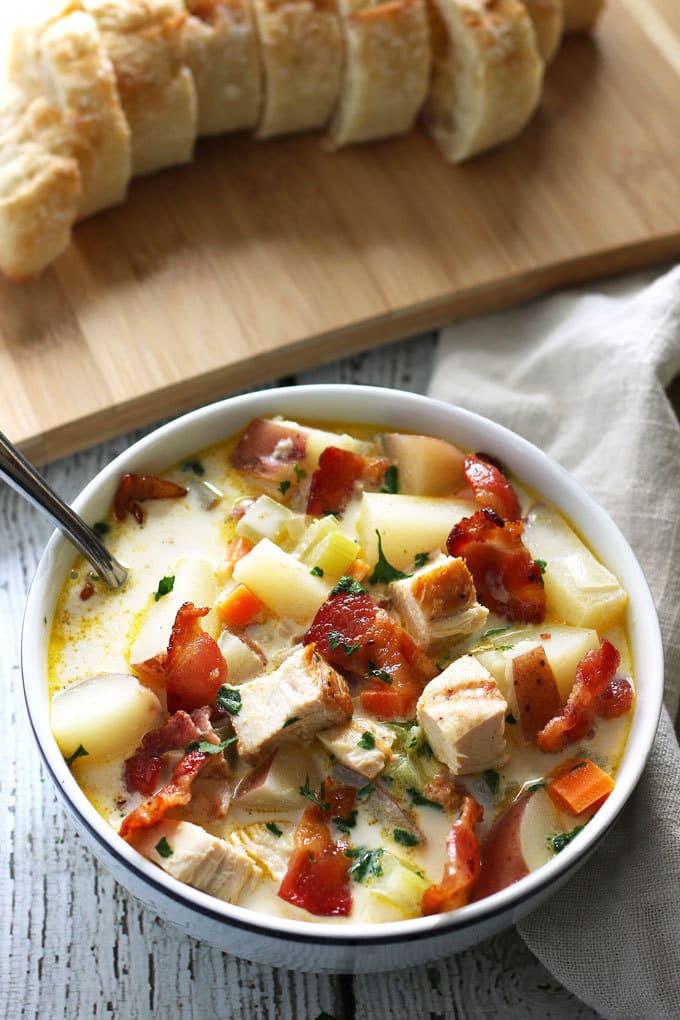 I am always looking for ways to use up leftover grilled chicken. We tend to buy the family pack of chicken breasts when they are on sale and then we grill them all at the same time.
A little salt, a little pepper, and then meals for days.
Chicken sandwiches are one of my go-to's, as is this grilled chicken and avocado salad.
But sometimes, even in the summer, I want soup. When that soup craving hits, I make chowder.
I have had a few people tell me that I'm nuts because I eat soup year-round. I have found, however, that there is a whole gang of summer soup lovers. We really should start a club.
I've made chilled soups but hot soup is where it's at (even when it is 90 degrees outside.)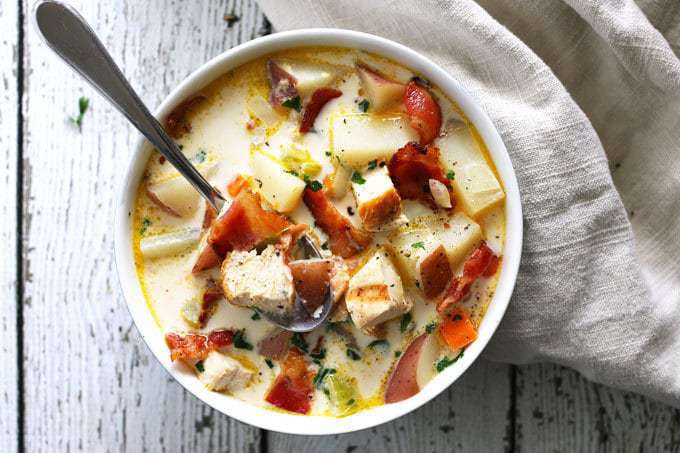 Chicken Potato Chowder
This chicken potato chowder is hearty thanks to large amounts of grilled chicken and potatoes. It's tasty thanks to some bacon. I just couldn't resist adding bacon to this chowder.
I like my chowder to be on the thin side – if you are a fan of thick chowder, you could add a little cornstarch to the liquid to thicken it up. You could also decrease the amount of broth/stock by up to 1 cup.
If you don't have leftover grilled chicken, cook about one and a half pounds of chicken breast to make this chowder recipe. You could also use rotisserie chicken – I bet that would be really tasty!
I use red potatoes with the skin on; we scrub them really well with a brush and then chop them up. You could use any potatoes that you like – that is just my favorite kind in chowder.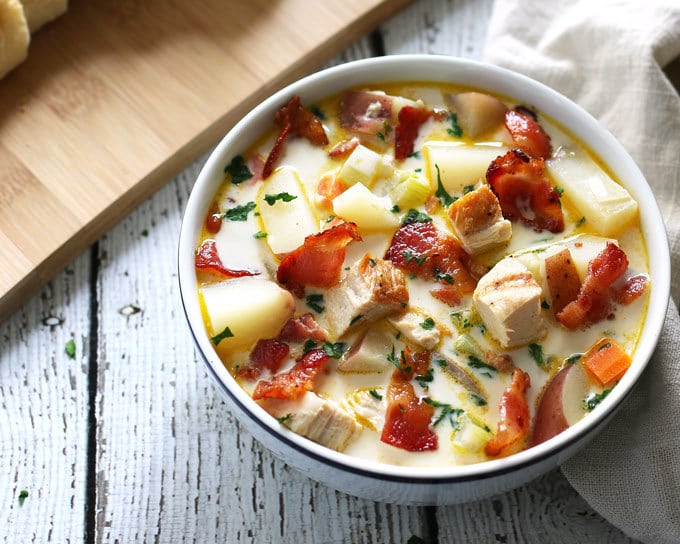 Chicken Potato Chowder
Prep Time: 10 minutes

Cook Time: 40 minutes

Total Time: 50 minutes

This chicken potato chowder is great for using up leftover grilled chicken breasts. It is easy to make and super tasty thanks to added bacon.
Ingredients
1 teaspoon extra virgin olive oil
1 cup diced yellow onion
1 cup diced celery
1 cup diced carrots
4 cups chicken broth or stock
2 cups diced cooked chicken cut into chunks (1.5 pounds of chicken)
4 cups diced red potatoes, skin on
2 cups half and half
1 teaspoon paprika
12 ounces bacon
salt and pepper to taste
Instructions
In a large soup pot, heat the olive oil over medium heat. When oil is hot, saute the onions for 5 minutes. Then add the celery and carrots, stirring frequently and sauteing for an additional 5 minutes.

Add the chicken broth, chicken and potatoes. Increase heat to medium high and bring to a boil. Reduce heat and simmer for 10 minutes. After 10 minutes, add the half and half and paprika. Cook for an additional 10 minutes, or until the chowder is back to eating temperature.

While the soup is cooking, begin cooking the bacon in a frying pan. Cook all bacon until crispy and then crumble it into large chunks.

Season the chowder to taste with salt and pepper. Stir in the cooked bacon just before serving.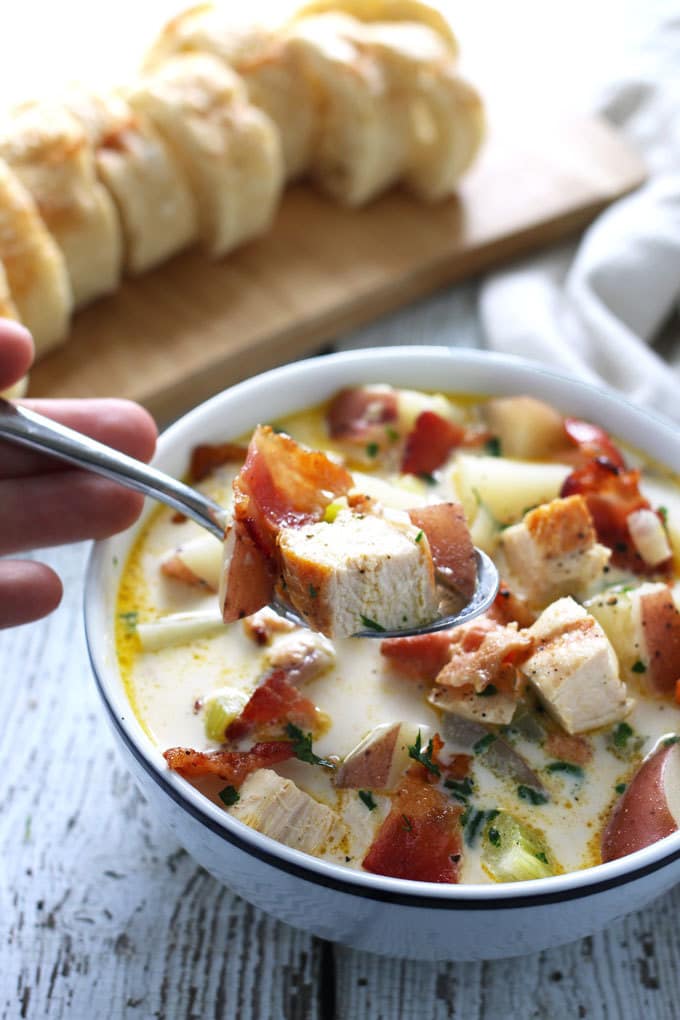 This post contains some affiliate links for your convenience. Click here to read my full disclosure policy.
---
Looking for more chowder recipes?
Try my chicken corn chowder recipe!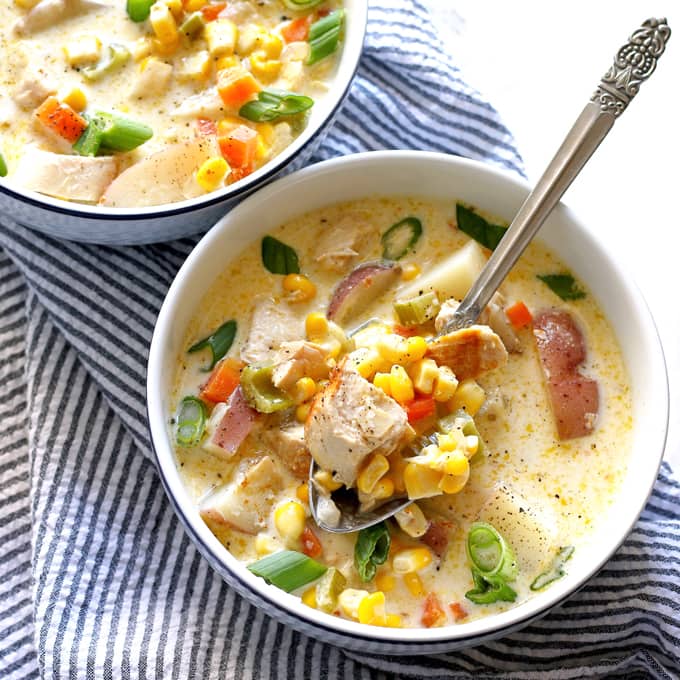 Or my black bean corn chowder!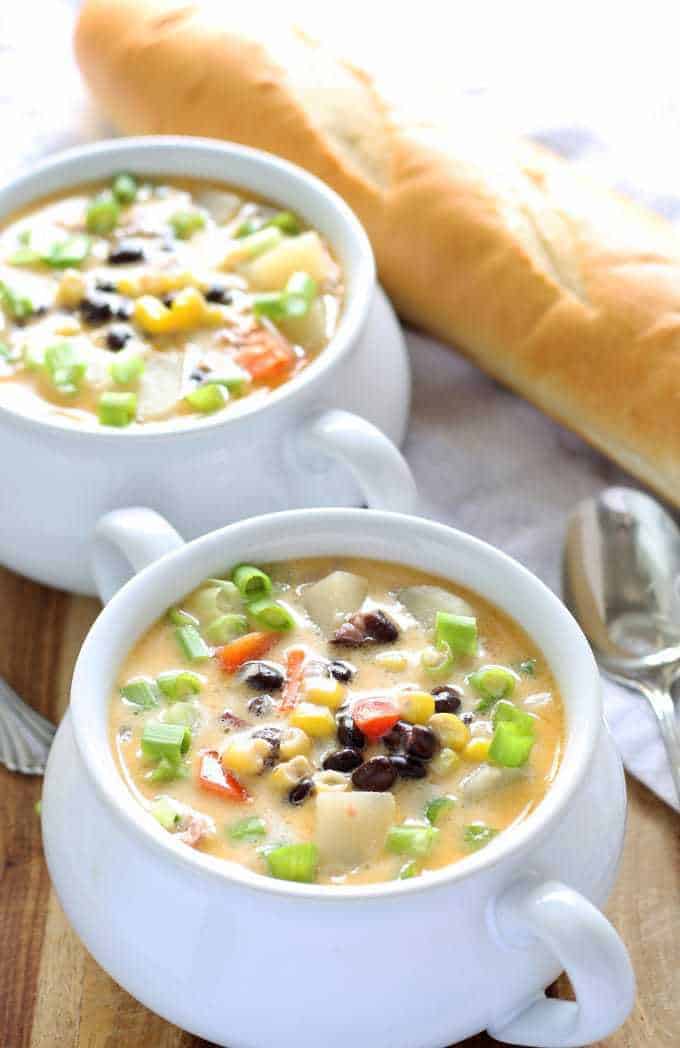 Also, if you are a seafood lover, this shrimp and potato chowder will really hit the spot!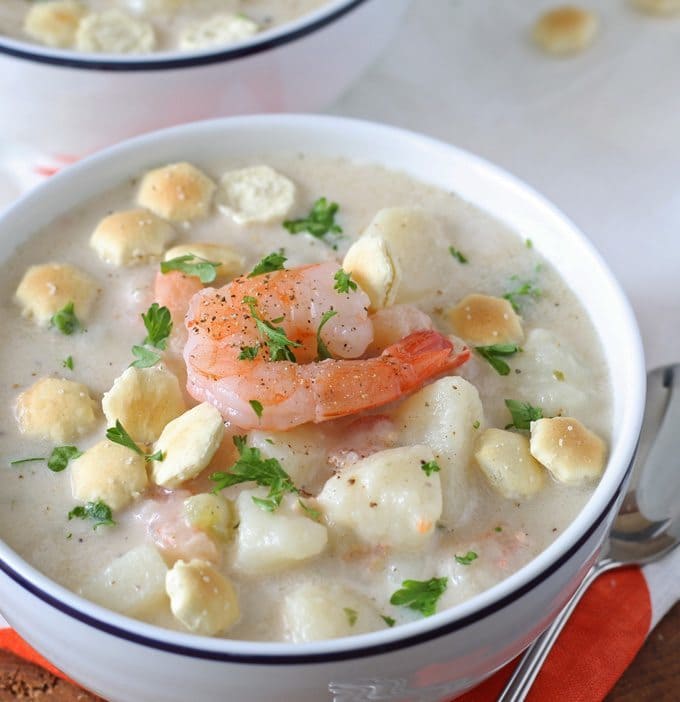 Join the newsletter!
Subscribe to get our latest content by email.