This recipe for loaded burrito bowls will hit the spot if you have picky eaters or need to eat dinner quick. Load the table with a variety of burrito fillings to make this everyone's favorite!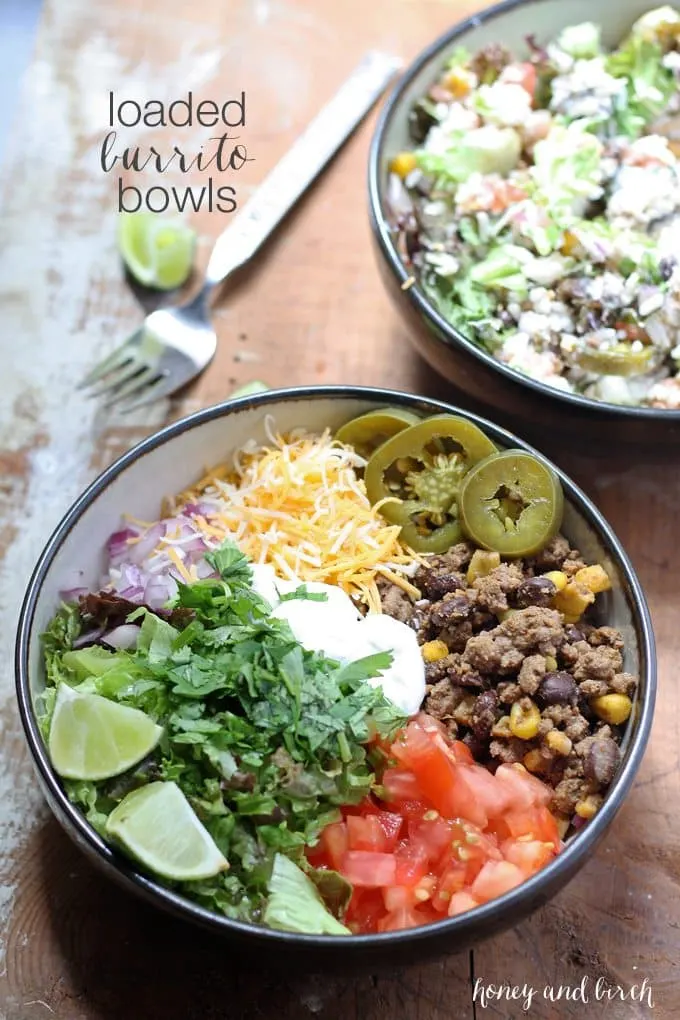 What a whirlwind of a month. Or a year. I keep taking on more and more tasks and I find I'm having less and less time to get the things I want done done.
I'm even repeating words more often.
I cook a lot as you can imagine, but it's not always things you can eat for breakfast, lunch or dinner. If I'm making desserts or snacks, I still need to cook something we can actually eat.
As much as I hate to admit it, we can't keep eating cupcakes for dinner and I should really refrain from eatings cookies for breakfast.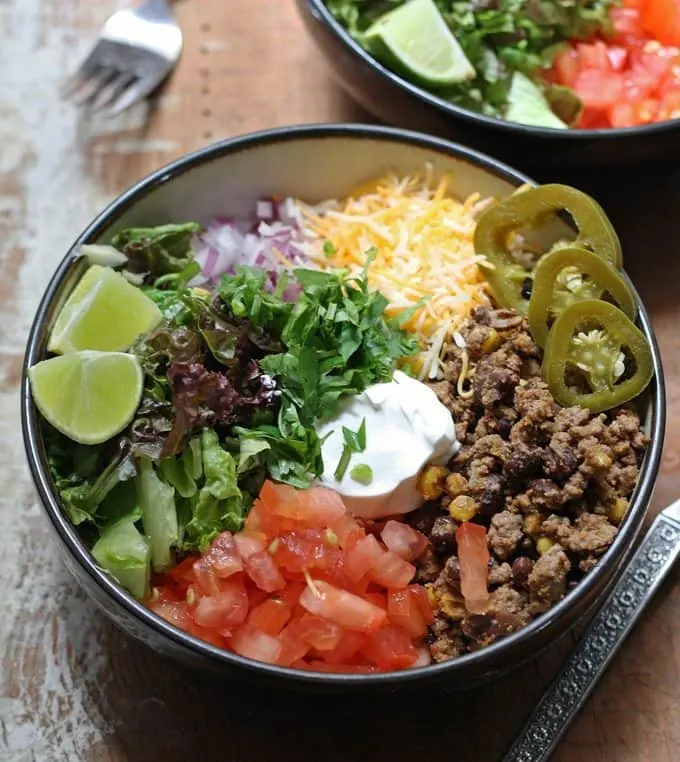 So if I'm not eating cupcakes or cookies all day, what am I eating?
LOADED BURRITO BOWLS.
If I made a big batch of this burrito meat, we could eat these for burrito bowls for lunch and dinner for a few days. And maybe, just maybe, I could just do nothing at all for a couple of hours. Or I can make a few extra cookie batches.
Loaded Burrito Bowls
If you're looking for a burrito recipe, you're kind of in luck. As long as you don't mind eating your burrito in a bowl. 🙂
The greatest thing about my loaded burrito bowls is the flexibility. You could literally put whatever you want on your bowl so this is great for picky eater households.
In our house, I do not like avocado (but I'm trying!) so that would never go on my loaded burrito bowl. And until I made these, my husband didn't eat sour cream. Though he ate it today (I swear, I haven't been sneaking it in his food like I did the mushrooms.)
Start making your rice, make your meat mixture (ground beef. and beans. and corn. oh. my.) and then pile on your toppings.
I know I'm not the first person in the world to make loaded burrito bowls but that doesn't make this recipe less delicious. Enjoy!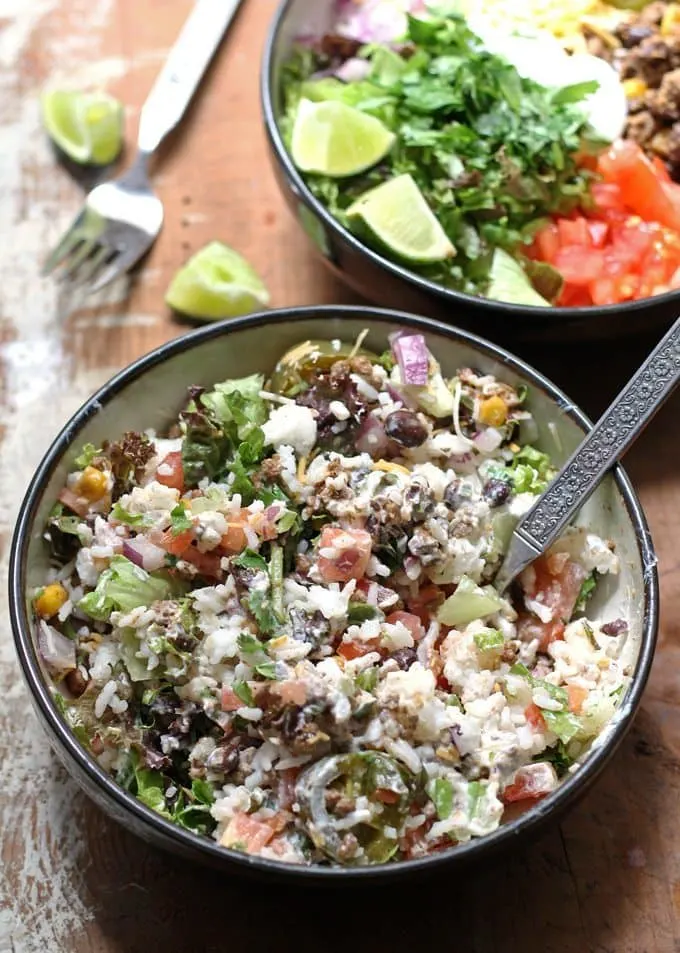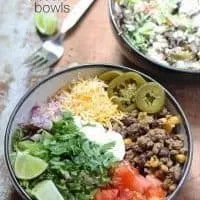 Loaded Burrito Bowls
If you have picky eaters or need to eat dinner quick, this recipe for loaded burrito bowls will hit the spot!
Ingredients
1 pound ground beef
1 (14.5) ounce can black beans
1 cup corn
1/2 cup water
Toppings
cooked rice
chopped lettuce
diced tomatoes
shredded cheese
sour cream
diced onion
diced cilantro
pickled jalapeno
hot sauce
lime wedges
Instructions
In a pan, brown your ground beef. Drain excess fat from ground beef, then add the black beans, corn, taco seasoning and water. Stir and simmer for 15 minutes, then turn off heat.
Put 1 cup of meat mixture in a bowl and then pile on the optional toppings.