This seasoned black bean side dish recipe is your new favorite side dish recipe! Perfect for Taco Tuesday alongside rice, burritos, and any other Mexican dishes!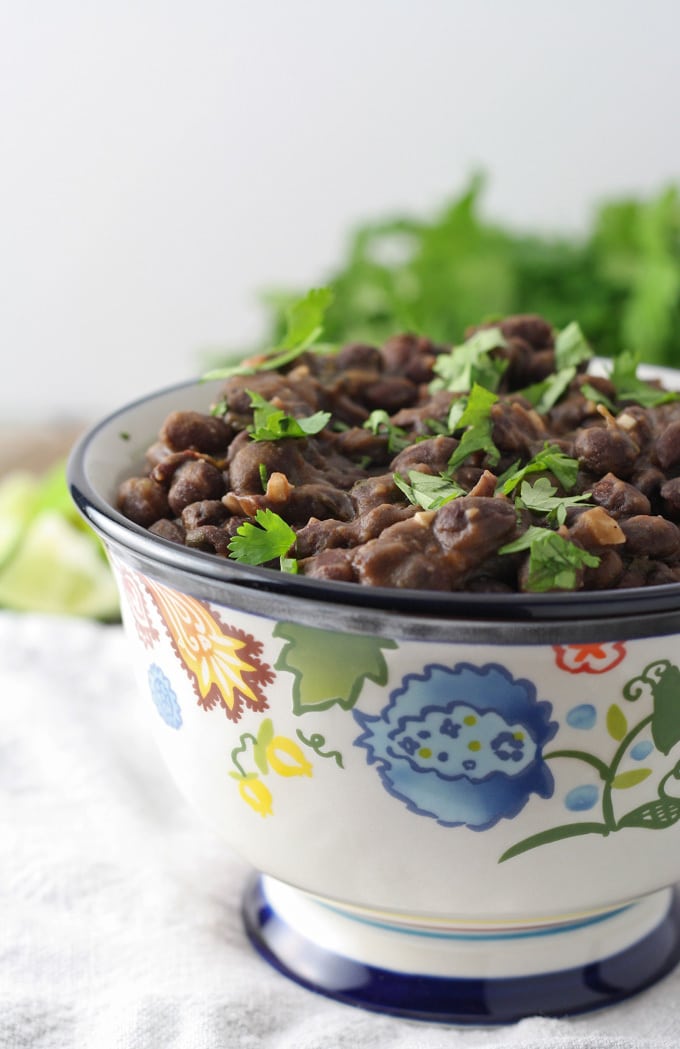 Every once in a while I get a craving for black beans.  That craving usually isn't accompanied by a craving for anything else.
Or I don't feel like making a burrito or a bean cake or it's too darn hot for soup.
When these days happen, I open up a few cans of black beans (cause there are always at least 5 waiting in my pantry) and I mix up this easy seasoned black bean side dish.
Of course, this is a side dish and is meant to be eaten along side some rice and maybe tacos. This would be great with grilled chicken fajitas, my bean burrito casserole, or my creamy taco pasta.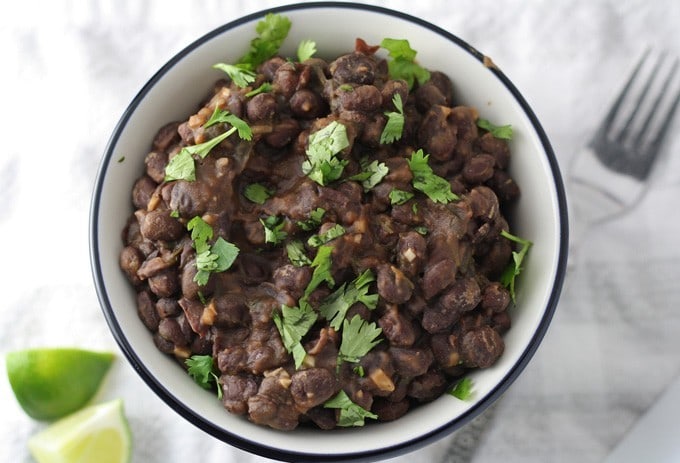 Or you could just eat the black beans. Their side dish designation hasn't stopped me from piling a big helping into a bowl and eating it for dinner.
More than a few times I made it with the intention of eating it as a side dish. I would spoon some rice on my plate next to the beans, which are sitting next to a burrito. I'd sit down to eat and take a few spoonfuls of the beans.
Then a few more.
Next thing you know, I have eaten all my beans and I need to go back for a second helping. Cause the rice can't be eaten on its own, am I right?
So I go back for seconds, eat the entirety of my second helping of beans… and then I'm full. So the rice and the burrito get packed away as leftovers and I dream about eating them tomorrow, with the leftover beans of course.
I have a serious bean problem.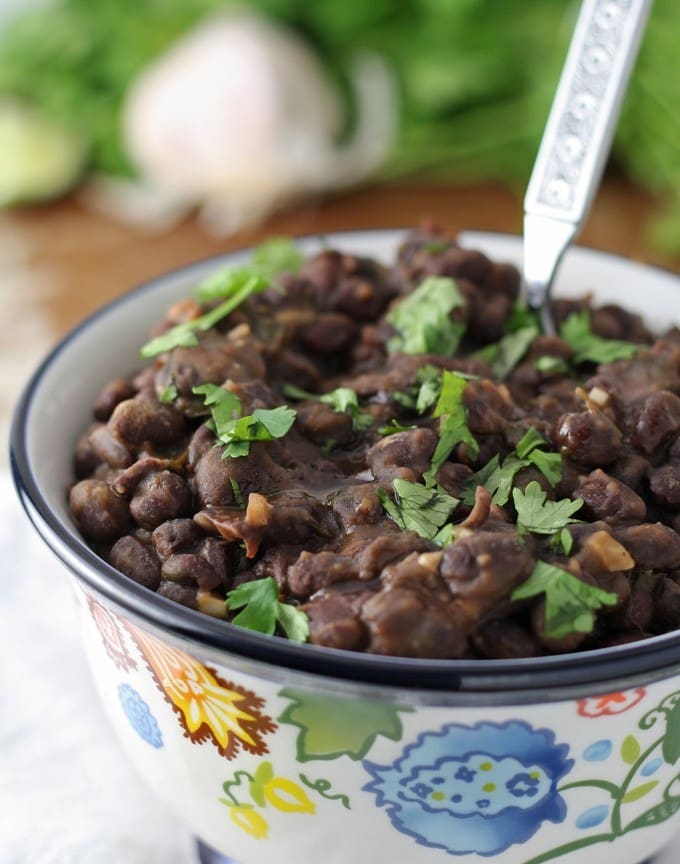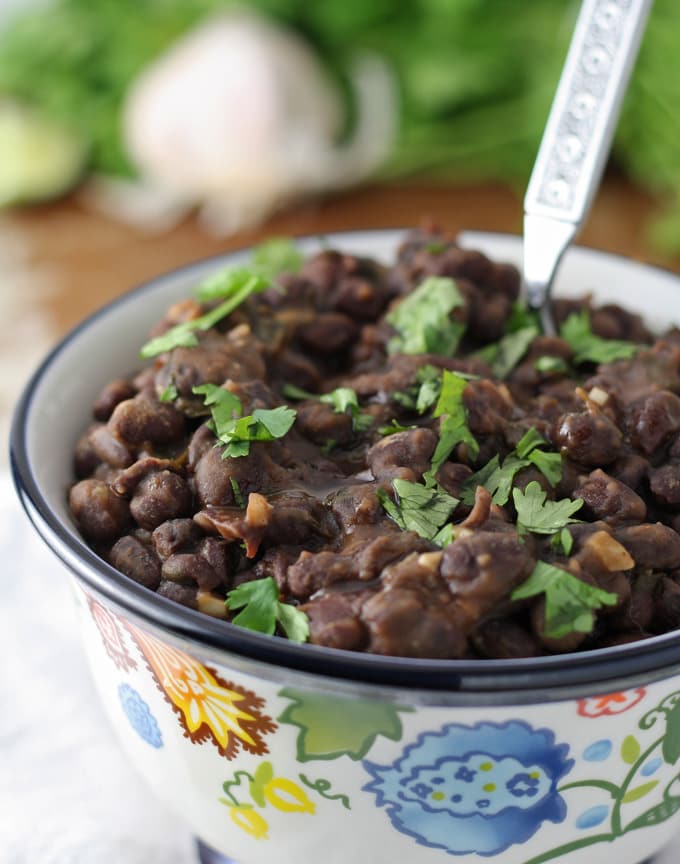 Seasoned Black Bean Side Dish
Seasoned black beans are super easy to make, especially if you have cans of black beans always sitting in your pantry. Like I do. If you don't have them lying around, put them on your grocery list today!
Anyway, these black beans are seasoned with fresh lime juice, cilantro, garlic and my all-time favorite spice blend, taco seasoning. May sound funny, but my taco seasoning mix is packed full of my favorite flavors and accompanies the lime juice and cilantro perfectly.
Drain the beans and rinse off all of the bean "juice" that they're packed in – it is usually full of salt and I like to add my own amount of salt, for health and taste reasons.
Replace the liquid with vegetable broth (you can use chicken broth if you want too), add the rest of the ingredients and bring everything to a boil. Simmer until the liquid is reduced and you are good. to. go.
You can be like me and eat these seasoned black beans for dinner, or you can eat them as intended. I won't judge either way.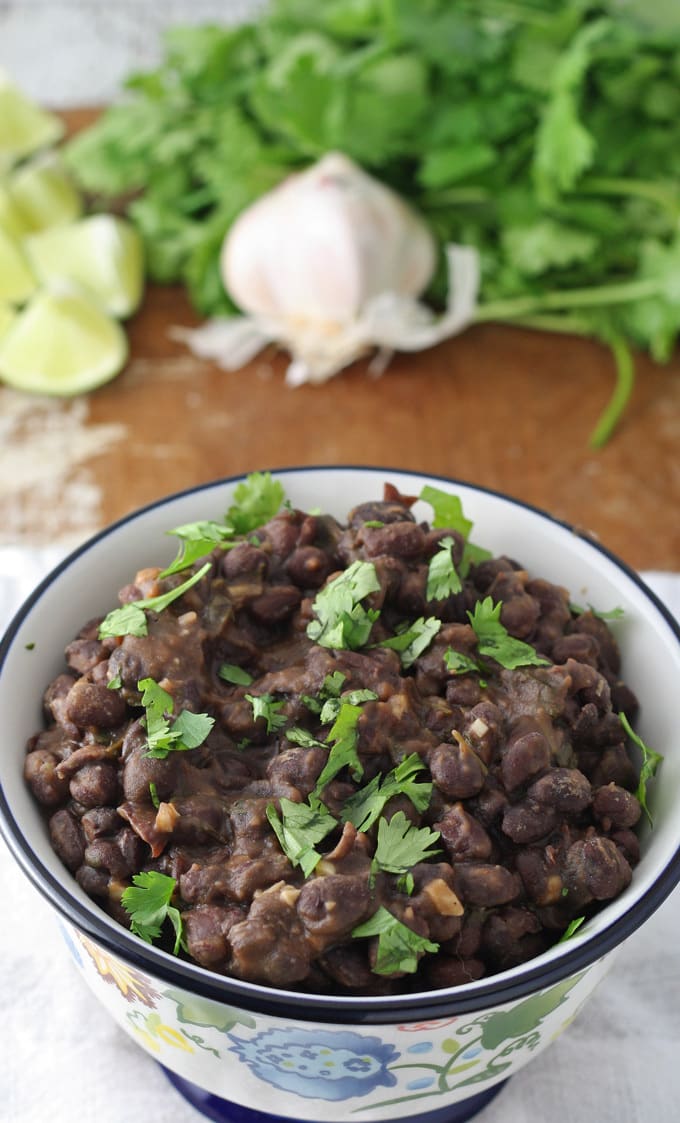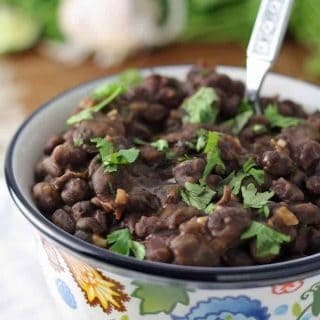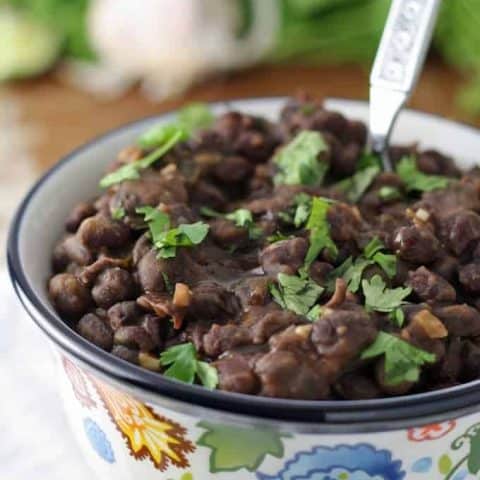 Seasoned Black Beans Side Dish
Yield: 8 servings

Cook Time: 25 minutes

Total Time: 25 minutes

This seasoned black beans recipe is your new favorite side dish recipe! Perfect for Taco Tuesday alongside rice, burritos, and any other Mexican dishes!
Ingredients
2 15.5 ounce cans of black beans, rinsed and drained
2 cups vegetable broth
juice of 2 limes
2 garlic cloves, minced
1/2 cup diced cilantro
1 teaspoon taco seasoning
1/2 teaspoon cumin
salt to taste
Instructions
Combine all ingredients, except the salt in a medium pot. Bring to a boil over medium heat. Reduce heat and simmer for 20 minutes, stirring occasionally. When liquid has reduced and there is a thick gravy, season to taste with salt. Serve hot.
Nutrition Information:
Yield: 8 servings Serving Size: 1/2 cup
Amount Per Serving: Calories: 425 Total Fat: 2g Saturated Fat: 0.4g Cholesterol: 0mg Sodium: 197mg Carbohydrates: 77.5g Fiber: 19g Sugar: 2.9g Protein: 26.5g
---
Looking for more black bean recipes? Try my 3-ingredient black bean soup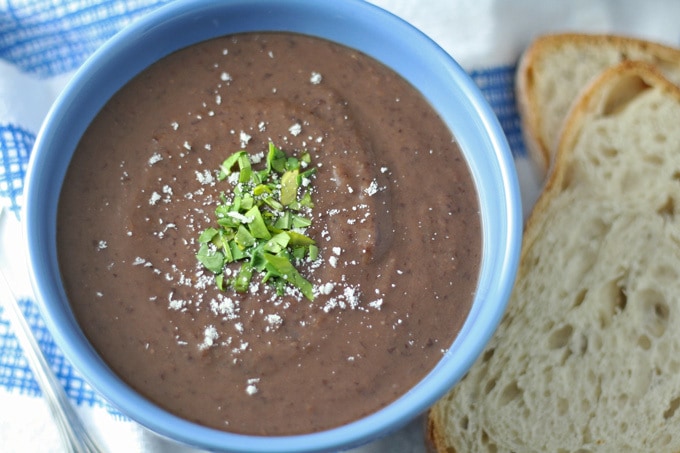 or these awesome black bean cakes!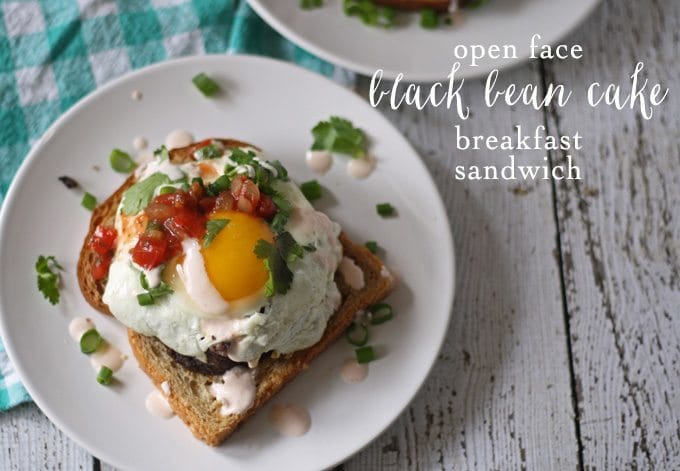 ---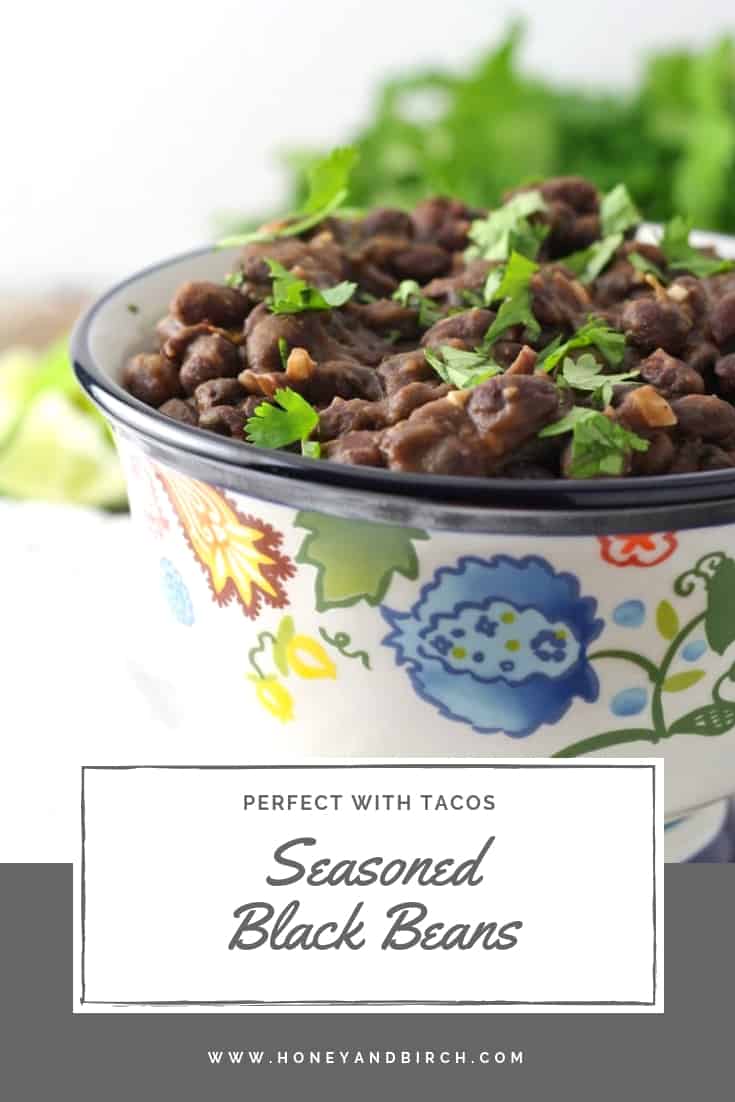 Join the newsletter!
Subscribe to get our latest content by email.