This homemade taco seasoning recipe is so easy you will never use store-bought packets again. Just a few spices from your spice cabinet!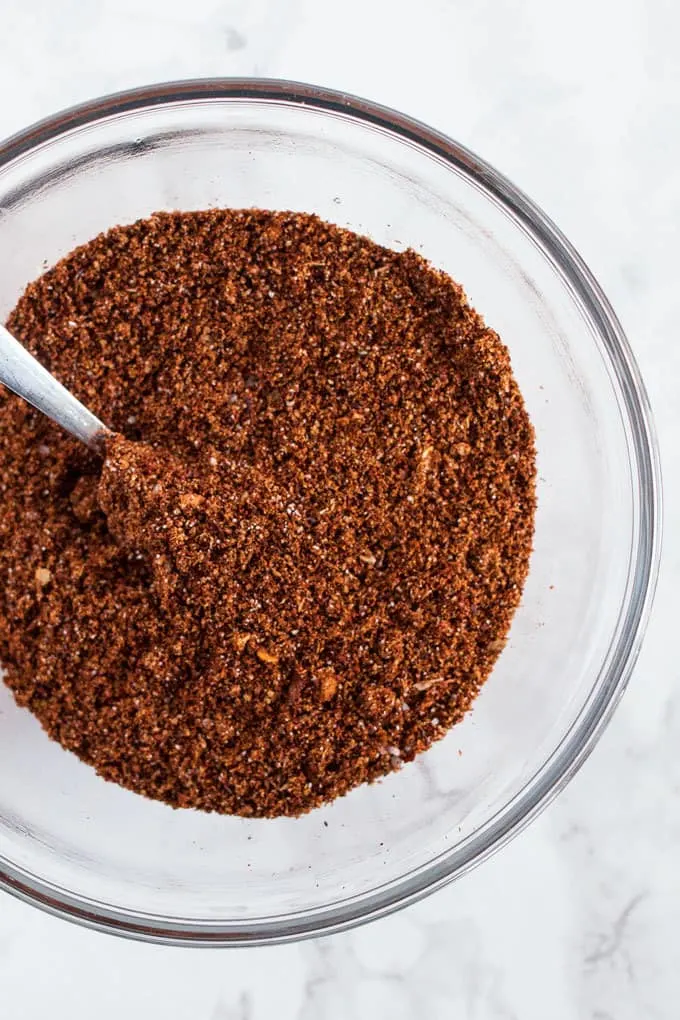 Taco Tuesday and taco night are my favorite days – I just can't get enough tacos. Whether making ground beef tacos, substituting with ground chicken, or even making taco dip or taco soup, I'm a happy girl.
Homemade Taco Seasoning: A Flavorful DIY Recipe
This DIY recipe is so easy you will never want to purchase those store-bought packets again. If you're looking to make your own taco seasoning, you've found a flavorful and customizable homemade taco seasoning mix.
Say goodbye to store-bought packets filled with additives and preservatives because crafting your own seasonings has never been easier.
We'll guide you through creating a delicious and versatile taco seasoning mix that will make you rethink ever reaching for those pre-packaged options again.
Homemade taco seasoning gives you complete control over the ingredients and allows you to achieve the exact taste you desire.
Plus, you'll avoid unnecessary additives and preservatives often found in store-bought seasoning packets.
What are the ingredients in this easy homemade taco seasoning recipe?
You will find the ingredients for this homemade version of taco seasoning blend in your spice cabinet. These are basic spices and pantry staples.
Chili Powder: The primary flavor base of your taco seasoning. It provides the deep, earthy, and slightly spicy notes characteristic of Mexican food.
Ground Cumin: Known for its warm, nutty, and slightly smoky flavor, cumin adds depth and richness to your seasoning.
Kosher or Sea Salt: Essential for enhancing the overall taste of your taco seasoning, ensuring it's well-balanced and not overly salty.
Black Pepper: Provides a mild heat and a touch of pungency, complementing the other spices.
Smoked Paprika: Adds a subtle, smoky-sweet flavor and a vibrant red color to your homemade spice mix.
Crushed Red Pepper: For those who like it a bit spicier, crushed red pepper flakes introduce a fiery kick.
Onion Powder: Contributes savory and slightly sweet onion flavor, enhancing the overall taste profile.
Dried Mexican Oregano: This brings an herbal note to your taco seasoning, balancing the heat and spice.
Cayenne Pepper: Another source of heat, cayenne pepper is a powerhouse spice that can be adjusted to your desired level of spiciness.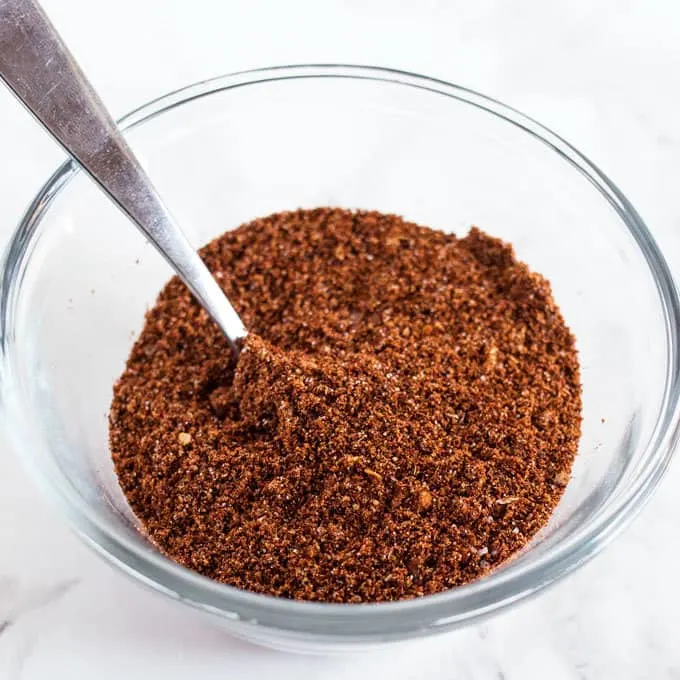 How to Make Taco Seasoning at Home: Easy Steps
Gather Your Ingredients: Before you start, ensure you have all the necessary spices and seasonings ready. You'll need chili powder, cumin, kosher salt, black pepper, paprika, crushed red pepper, onion powder, dried oregano, and cayenne pepper.
Mix the Ingredients: In a small bowl, combine all the specified ingredients. Make sure to blend them thoroughly to ensure an even distribution of flavors. You can use a whisk or simply stir with a spoon.
Can I adjust the spiciness of homemade taco seasoning?
Feel free to customize your seasoning mix. If you prefer a spicier taco seasoning, you can increase the amount of crushed red pepper flakes or cayenne pepper.
Conversely, if you prefer a milder flavor, reduce these spicier ingredients. The beauty of homemade taco seasoning is the flexibility to suit your preferences.
Additional Ingredients You Can Add
You can also add additional ground spices and ingredients. Add ¼ teaspoon of any of these ingredients and adjust the next time you make your homemade blend.
Garlic Powder: Add garlic flavor to your seasoning for a robust taste.
Ground Coriander: Coriander adds a citrusy and slightly sweet flavor.
Ground Ancho Chili: For a milder and fruity chili flavor.
Ground Chipotle Chili: Brings a smoky and spicy element to the seasoning.
Ground Turmeric: For a hint of earthy flavor and vibrant color.
Dried Lime Zest: To introduce a zesty citrus aroma.
Ground Ginger: A touch of warmth and exotic flavor.
Cocoa Powder: For a subtle, rich depth of flavor in your taco seasoning.
Ground Mustard: Adds a hint of tangy, sharp flavor.
Storing and Extending the Shelf Life of Taco Seasoning
To preserve the freshness and flavor of your taco seasoning, transfer it to an airtight container.
A Mason jar, spice jar, or sealable plastic bag works well. Properly sealing the container will keep your seasoning mix ready for multiple uses.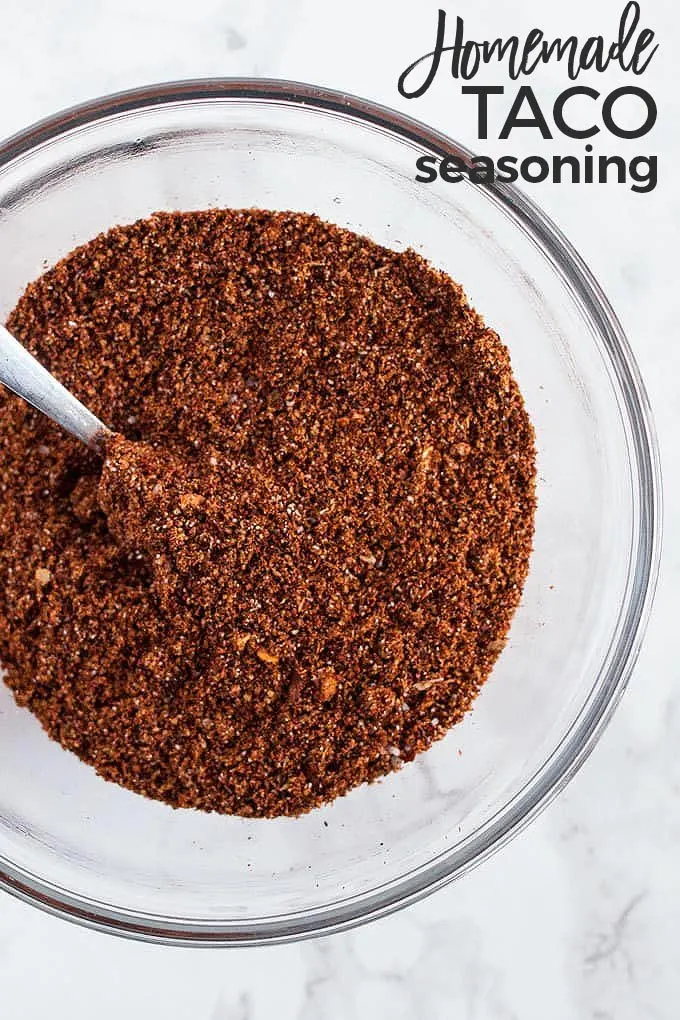 How to Use Homemade Taco Seasoning
When preparing tacos or other dishes, approximately 3 tablespoons of seasoning are used for every pound of meat. You can adjust this amount based on your personal taste.
Simply sprinkle the desired quantity into your cooking as you sauté your meat and vegetables.
Taco Seasoning per Pound of Meat
For every pound of ground beef or ground turkey, you should use 2 tablespoons of diy taco seasoning mix.
How much taco seasoning is in store-bought taco seasoning packets?
Store-bought taco seasoning packets typically contain about 1 ounce (approximately 2 tablespoons) of seasoning.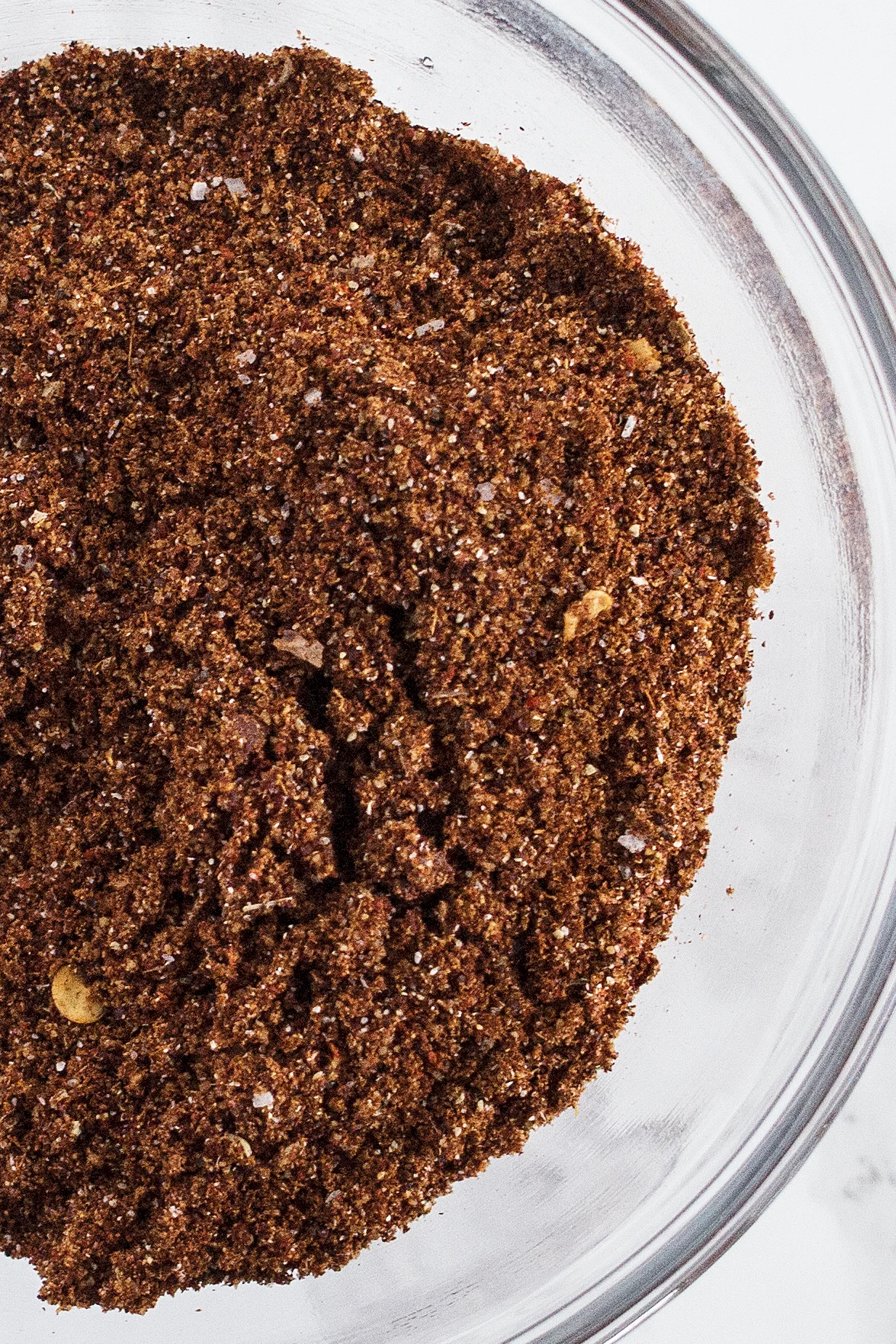 How to Use to Taco Seasoning to Make Taco Meat
Cook the Meat: In a skillet over medium-high heat, cook your choice of ground meat until it's browned and fully cooked, breaking it into smaller pieces with a spatula as it cooks. If there's excess fat, you can drain it off.
Add the Taco Seasoning: Once the meat is cooked, reduce the heat to medium-low and sprinkle 3 tablespoons of your homemade taco seasoning over the meat.
The exact amount may vary based on your taste preferences, so feel free to adjust to your liking.
Add Water, Stir, and Simmer: Add one cup of water into the skillet and stir the seasoning into the meat, ensuring it's evenly distributed.
Let the meat and seasoning mixture simmer for a few minutes to allow the flavors to meld. If it appears too dry, you can add additional water.
Taste and Adjust: Taste the seasoned meat, and if you desire more flavor or heat, you can add additional taco seasoning in small increments. Stir and taste until you achieve the perfect taste for your tacos.
Serve: Your seasoned meat is now ready to serve. Use it to fill taco shells and tortillas or as a topping for nachos or other Mexican-inspired dishes.
Add your favorite toppings like shredded cheese, lettuce, tomatoes, and salsa to complete your taco creation. Add garnishes like sour cream and cilantro to enhance the flavors even more.
Looking for recipes to use this seasoning in? Try these: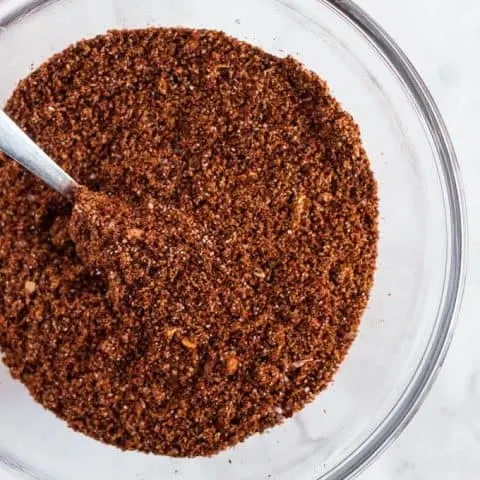 Homemade Taco Seasoning
Yield:
about 9 tablespoons
This homemade taco seasoning recipe is so easy you will never use store-bought packets again. Just a few spices from your spice cabinet!
Ingredients
2 tablespoons chili powder
2 tablespoons cumin
1 teaspoon smoked paprika
¾ teaspoon crushed red pepper flakes
½ teaspoon onion powder
½ teaspoon dried oregano
½ teaspoon cayenne pepper
½ teaspoon kosher salt
½ teaspoon black pepper
Instructions
Combine all ingredients in a small bowl and mix well.
Store in an airtight container between uses. Use 2-3 tablespoons per pound of meat.
Nutrition Information:
Yield:

3
Serving Size:

1
Amount Per Serving:
Calories:

38
Total Fat:

2g
Saturated Fat:

0g
Trans Fat:

0g
Unsaturated Fat:

1g
Cholesterol:

0mg
Sodium:

372mg
Carbohydrates:

6g
Fiber:

3g
Sugar:

1g
Protein:

2g
Nutrition information is automatically calculated and may not be correct.