Homemade taco seasoning is so easy to make you will never buy it at the store again. Just a few spice from your spice rack and you're ready for tacos!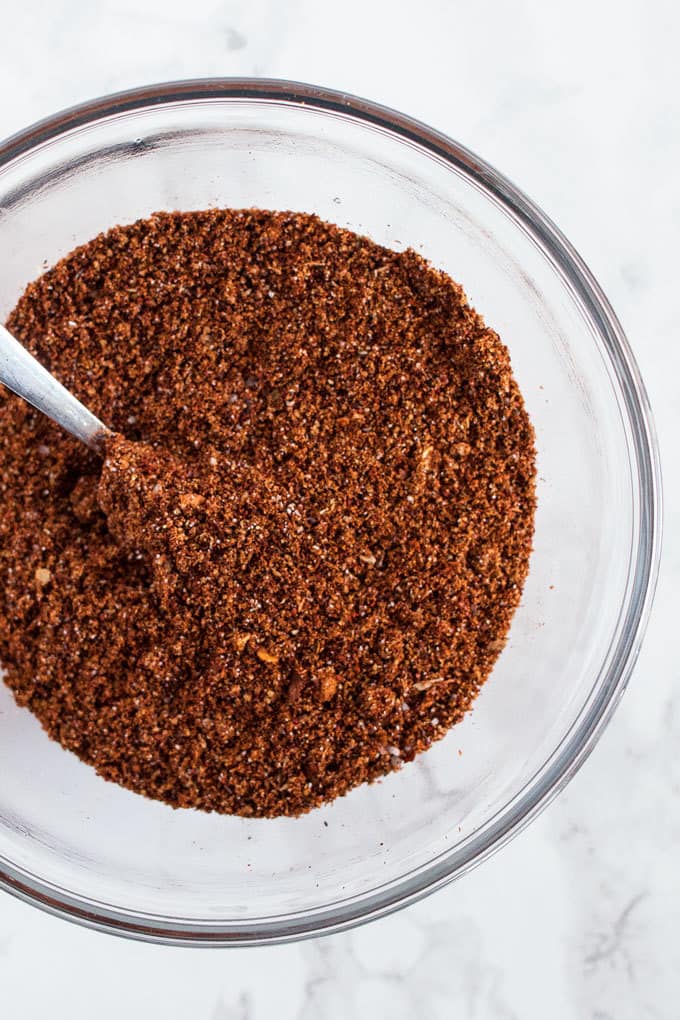 One of the things I looked forward to when I planned my wedding was setting up a gift registry. For some reason, I thought walking around a store with a price gun, scanning things we needed or wanted was going to be a fun experience.
Anyone who has ever created a gift registry knows that my imagination was very wrong. It was a very long, brutal day.
One of the things we registered for and received was this a pre-filled spice rack.
I have used just about every spice in it – some jars I have even had to refill (Herbs de provenance!). But one or two I never had a reason to touch, so today I decided to replace one jar's contents with one of my favorite spice mixes – homemade taco seasoning.
I really love tacos; I even used to have a slight obsession with Taco Bell. I think one week I went there 5 times (twice in one day).
Thankfully I have grown out of it… making tacos at home is my new obsession. I love piling my toppings high on each taco which you can't really do if someone else is making your food. Soft shell, hard shell, taco bowl – it's all perfect to me.
Steak, beef, chicken or fish – they are all delish. Haha, tacos are even making me rhyme.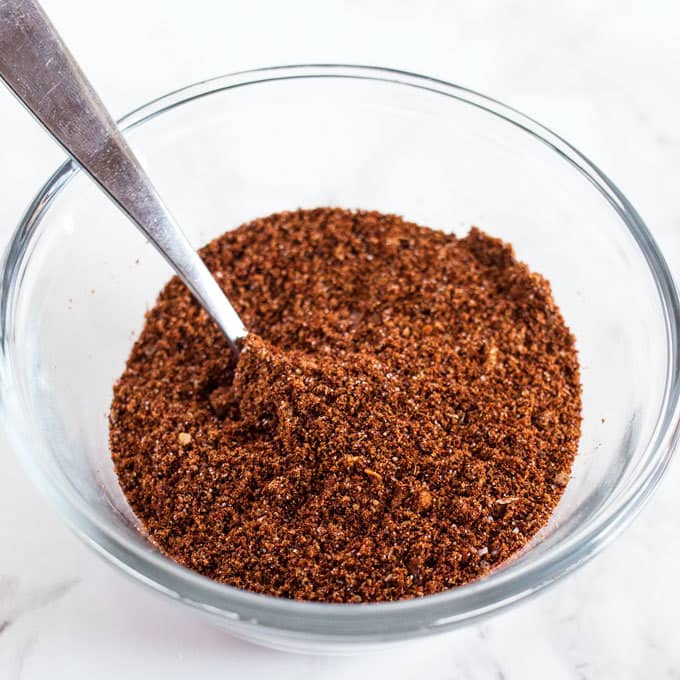 Homemade Taco Seasoning Recipe
I found a taco seasoning recipe on allrecipes that I liked but it wasn't quite right. So I changed it, as is my way.
This recipe is so easy you will never want to purchase those taco seasoning packets ever again.
What kind of tacos do you like? Let me know in the comments and share with me your favorite way to eat them.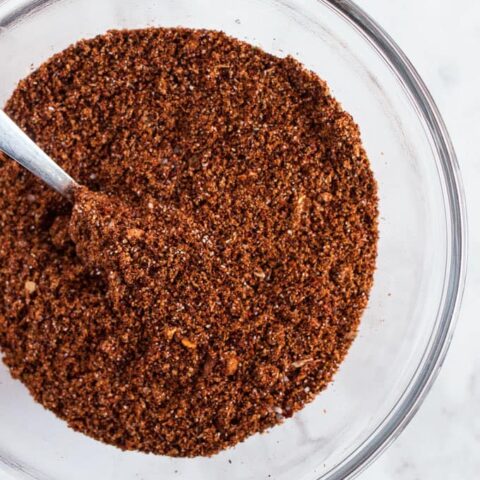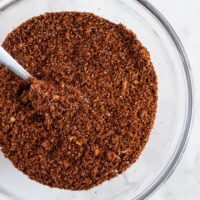 Taco Seasoning Mix
Ingredients
2 tablespoons chili powder
2 tablespoons cumin
1/2 teaspoon kosher salt
1/2 teaspoon black pepper
1 teaspoon paprika
3/4 teaspoon crushed red pepper
1/2 teaspoon onion powder
1/2 teaspoon dried oregano
1/2 teaspoon cayenne pepper
Instructions
Combine all ingredients in a small bowl and mix well.
Store in an airtight container between uses. Use about 3 tablespoons per pound of meat.
---
Looking for recipes to use this seasoning in? Try these: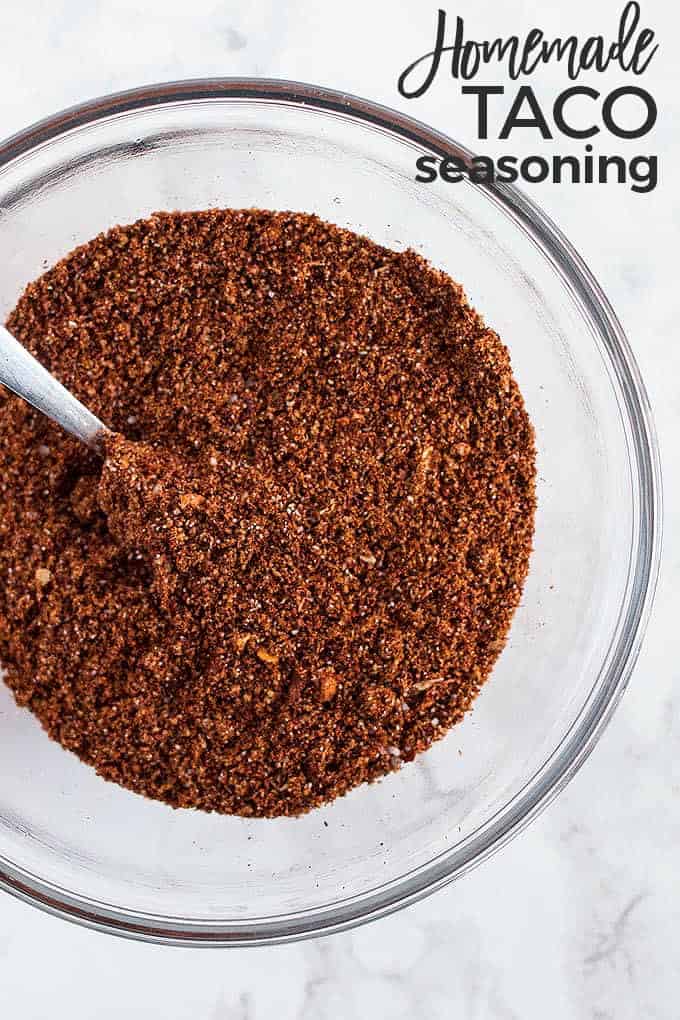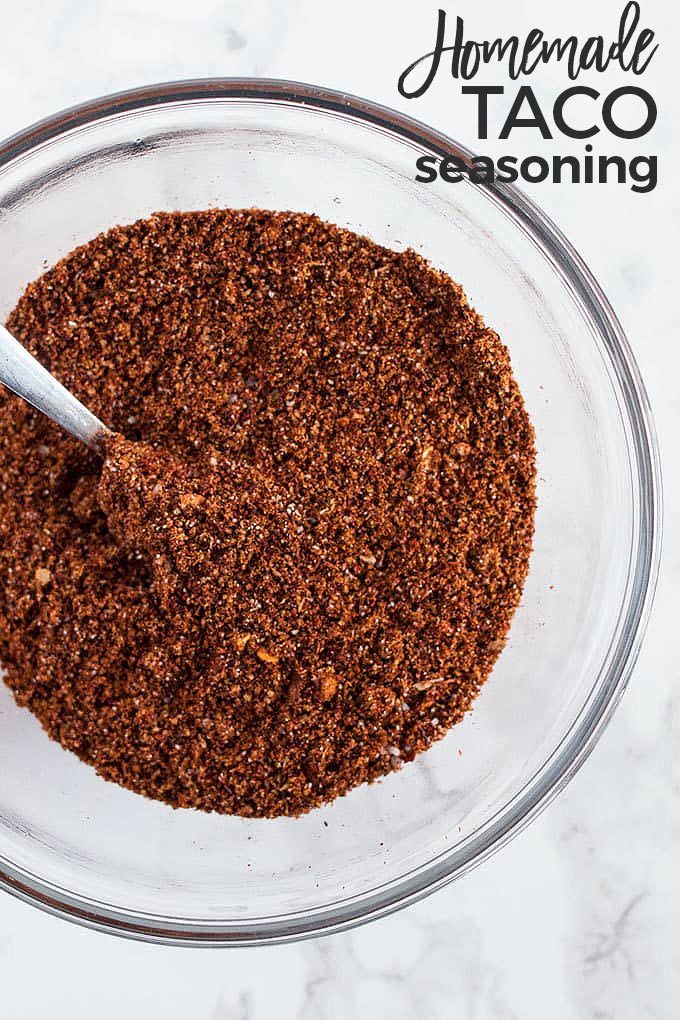 SaveSave
SaveSaveSaveSave
SaveSave
SaveSaveSaveSave
SaveSave
SaveSave