Deviled egg dip is perfect for using up extra hard boiled eggs. It is a chunky dip and is perfect for Easter and holiday parties!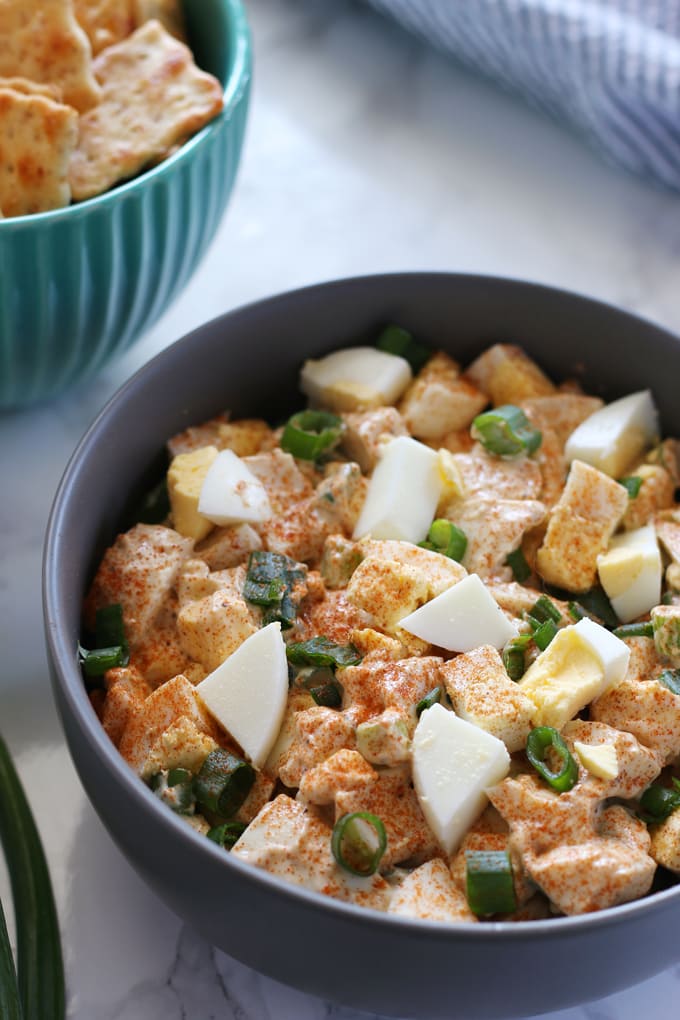 My mom was my sous chef for the first time yesterday – and it was kind of fun working with her in the kitchen. I wonder if I enjoyed it as much when I was a kid? Who knows.
I've been feeling very nostalgic lately. I went through a box of old pictures recently and as I was digging through the images, I realized so much in my life has changed since I was 14, 18, 22, and so on. That's just growing up for you I guess.
One thing that hasn't changed – my hair is still very wild and curly. Thank goodness for hair bands and bobby pins.
This deviled egg dip first made an appearance on my blog back in 2014 in a holiday entertaining post. It is such a fantastic recipe that I thought it deserved it's own home.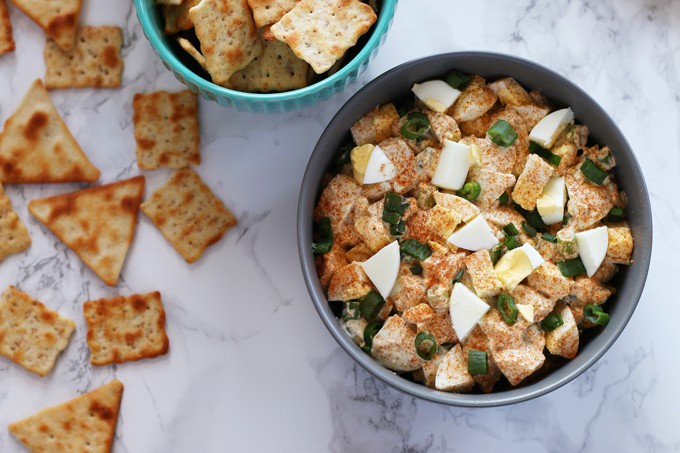 Deviled Egg Dip
Sous Chef Mom did all of the chopping for me and remarked, as we were mixing up the dip, that she didn't think there would be enough of the liquidy dip part. Don't be fooled as she was – as you start mixing, it will all come together and you will be left with a chunky and delicious deviled egg dip.
This dip is the perfect way to use up those leftover Easter eggs. Forget about egg salad, deviled egg dip is where it's at. Also, it makes a smaller quantity – I would say enough for 4-6 people. Go ahead, double it and say goodbye to 14 Easter eggs.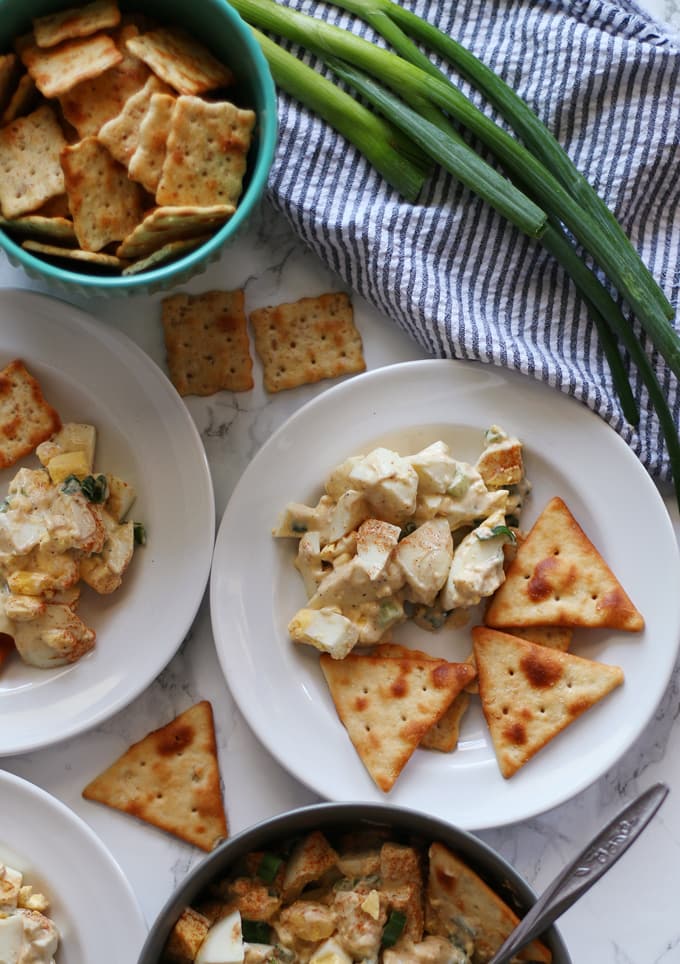 Save a little diced green onion for garnish and sprinkle some extra paprika on top. My Hungarian blood is saying "MORE PAPRIKA!" but don't listen to it. Unless you are also a Hungarian and then give in. (This is very similar to a certain cookie loving monster.)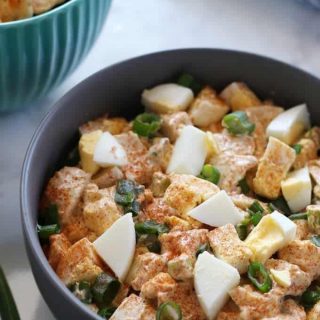 Deviled Egg Dip
Yield: 4

Prep Time: 10 minutes

Total Time: 10 minutes

Deviled egg dip is perfect for using up extra hard boiled eggs. It is a chunky dip and is perfect for Easter and holiday parties!
Ingredients
1/2 cup light mayo
1 teaspoon ground mustard
1 teaspoon extra virgin olive oil
1/2 teaspoon vinegar
1/4 teaspoon black pepper
1/4 teaspoon paprika
1/8 teaspoon kosher salt
6-7 hard boiled eggs, shell removed, and diced
1/4 cup diced green onions
Extra paprika for garnish
Instructions
In a small bowl, combine the mayo, ground mustard, olive oil, vinegar, black pepper, paprika and kosher salt. Stir in the green onions and diced eggs. Cover and chill for at least one hour.

When it is time to serve, sprinkle additional paprika on top of dip. Serve with chips, crackers or vegetables.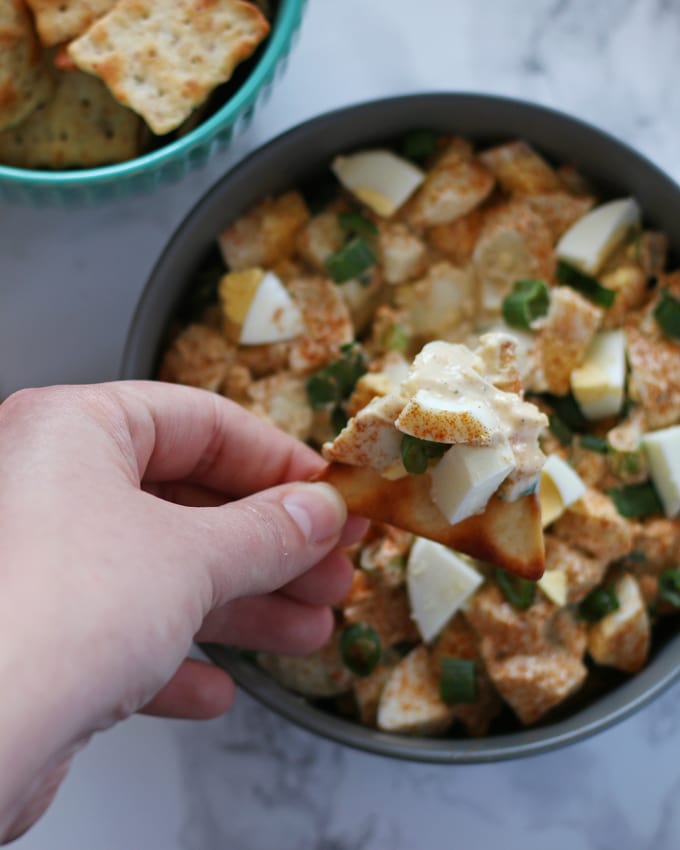 This post contains some affiliate links for your convenience. Click here to read my full disclosure policy.

Cook the perfect egg.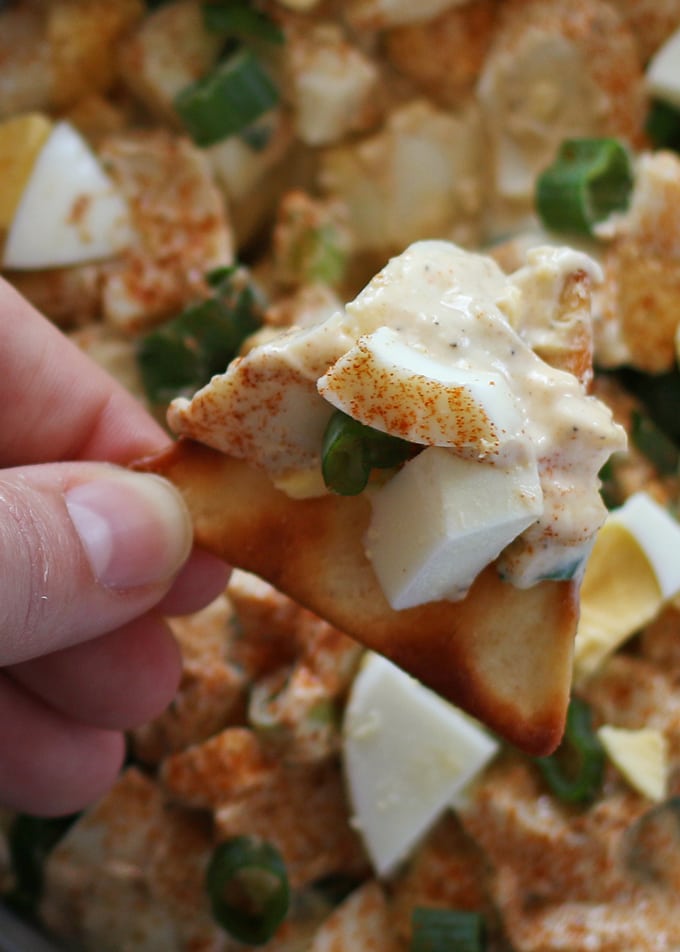 Looking for more dip recipes?
Try my hot pimento cheese dip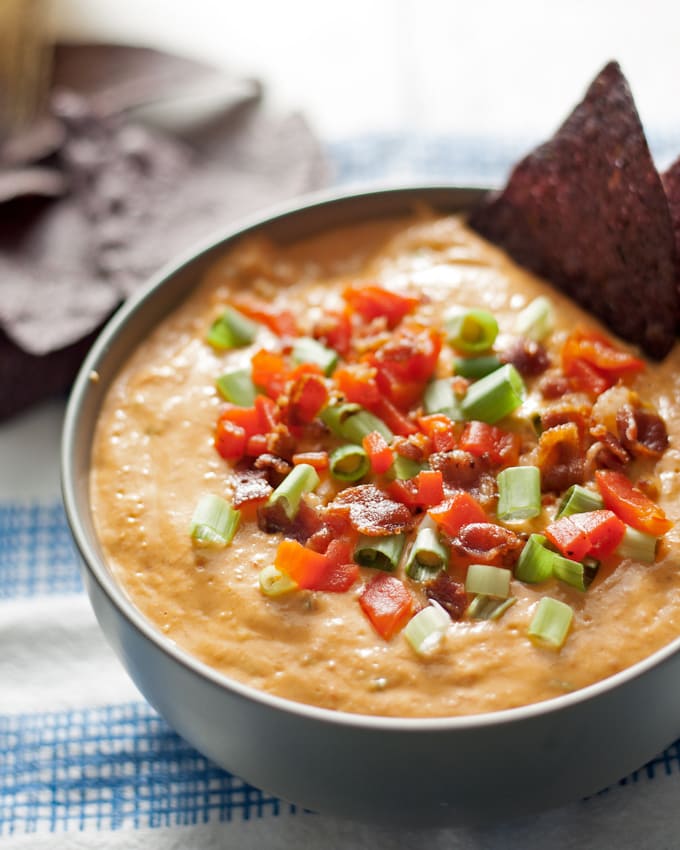 or my easy green onion dip.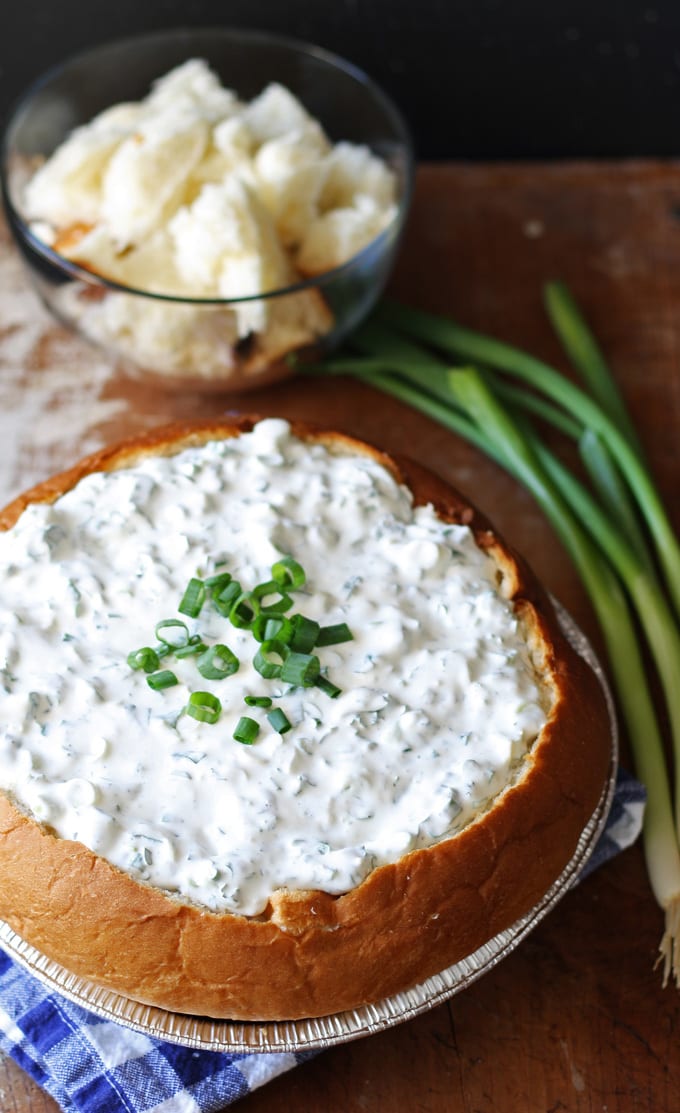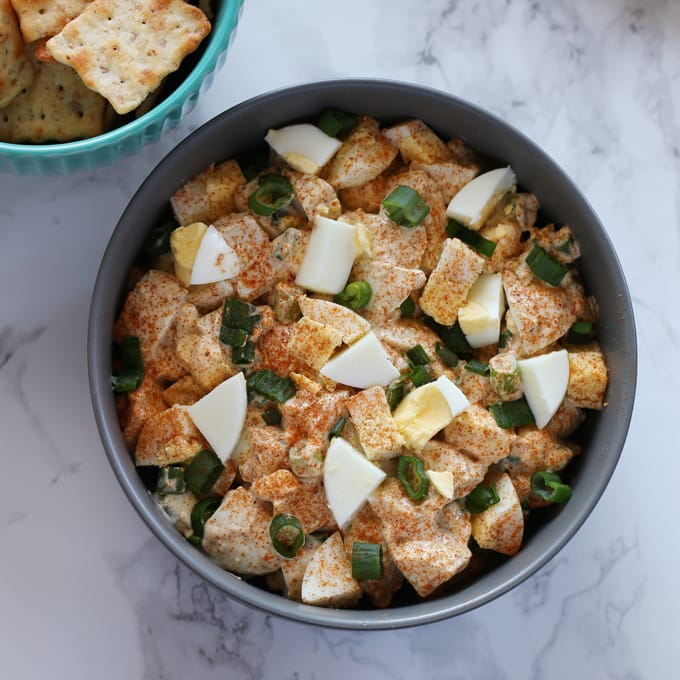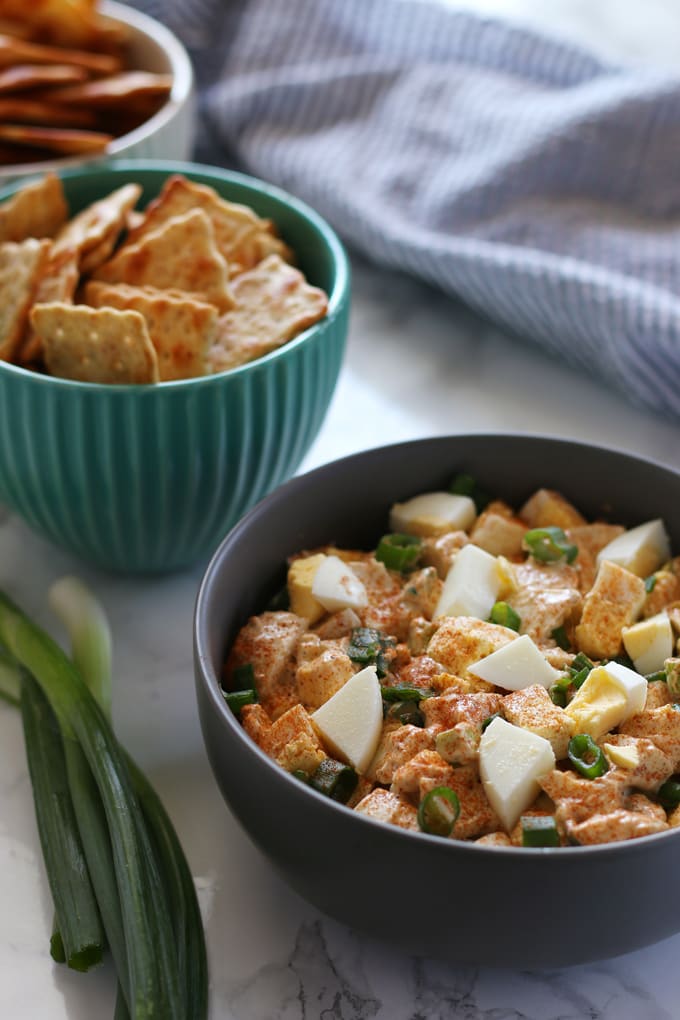 Join the newsletter!
Subscribe to get our latest content by email.