Duck fat paprika popcorn is savory and spicy – a perfect snack!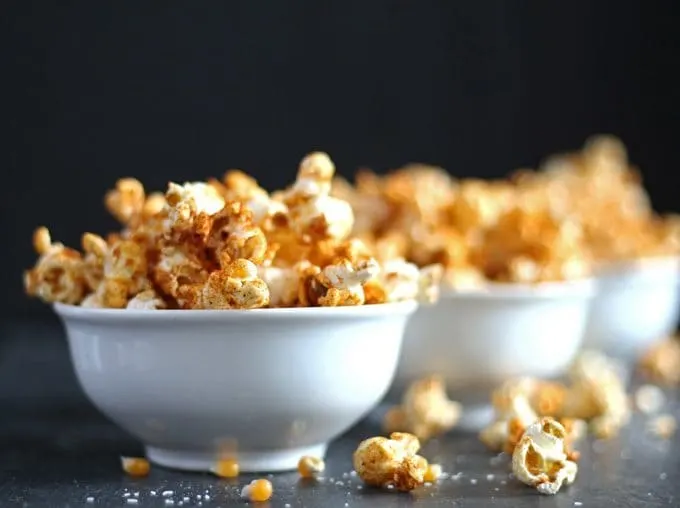 My love affair with duck fat is continuing. It is a savory love, accented by spicy nights and the occasional sweetness. Especially when I decided to make duck fat chocolate chip cookies or buttermilk duck fat cornbread. Mr. B doesn't get jealous – instead he gets all of the leftovers.
I think that is a pretty good deal. And I really love being a brand ambassador for Maple Leaf Farms.
Chicagoans lost the opportunity for one of their favorite treats when Hot Doug's recently closed. Besides their exotic cased meats, Hot Doug's was also known for their duck fat french fries. Don't worry Chicago, Maple Leaf Farms has your back.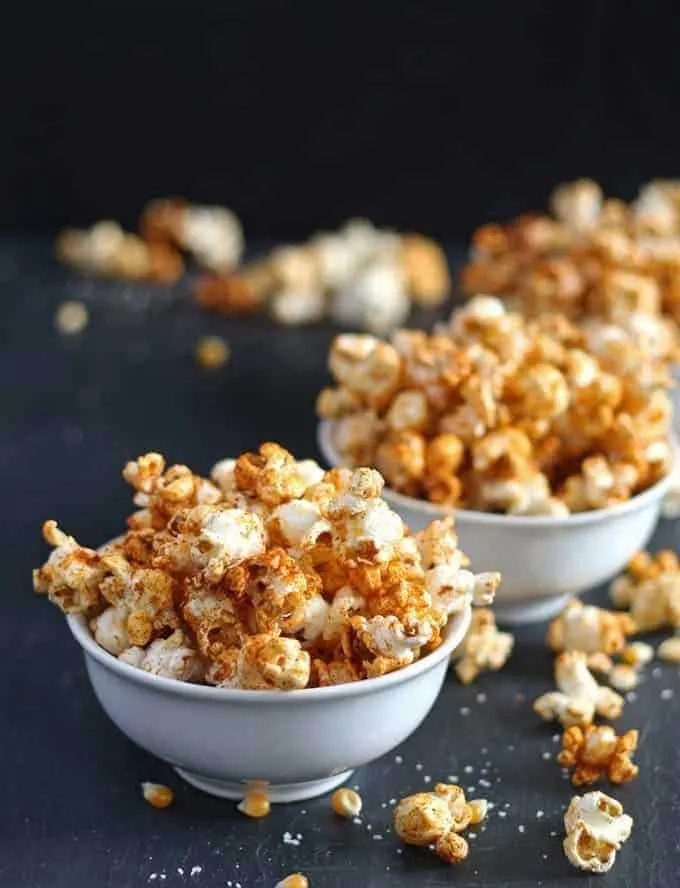 I recently received an email from one of the MLF staff to let me know their duck products are now being carried in 180 Jewel-Osco stores all over Chicagoland. Holy duck.
If you're looking for fresh duck bacon and duck breast, Jewel-Osco is now the place to buy it. In fact, if you're out and about today (Sunday, November 16,) there will be duck bacon samples and demos at Jewel stores. Maybe you'll pardon a turkey or two this Thanksgiving… just a thought. 🙂
Buy your duck and render some duck fat! Or purchase duck fat from Maple Leaf Farms online store (that's what I do…) Then make this popcorn. You know you want to.
Duck Fat Paprika Popcorn
I made this batch of duck fat paprika popcorn with a spicy Hungrian paprika- it is very spicy! Next time I make it I will probably use a sweet paprika instead. Or maybe half and half. But definitely paprika.
Something about the paprika and the duck fat just works for me. Must be my Hungarian heritage.SaveSave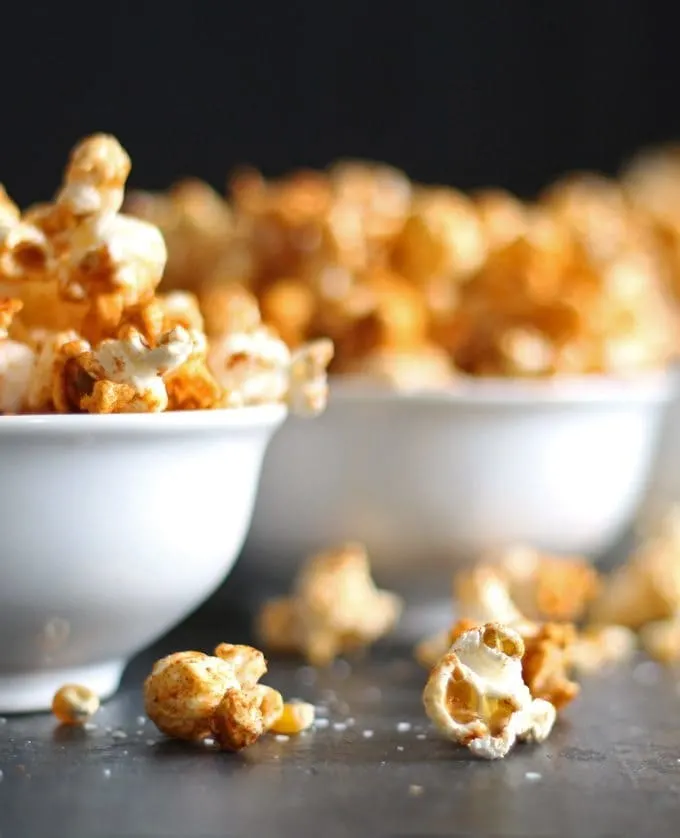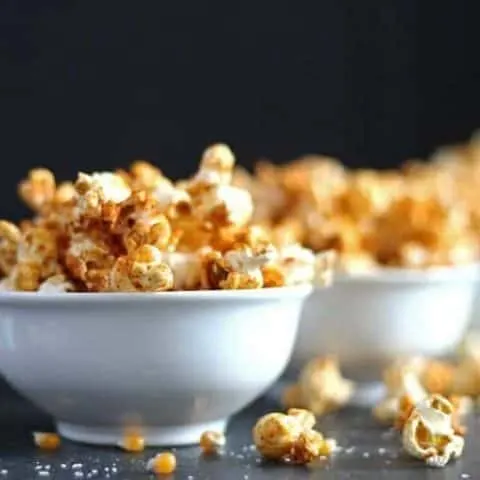 Duck Fat Paprika Popcorn
Duck fat paprika popcorn is savory and spicy – a perfect snack!
Ingredients
¼ cup rendered duck fat
uncooked popcorn kernels
3 tablespoons melted butter
2 tablespoons half sharp paprika
kosher salt
Instructions
In a medium pan with a lid, place the duck fat and 1 kernel of unpopped corn over medium high heat. Cover.
When the popcorn pops, pour corn kernels in the pan until the bottom of the pan is covered in a single layer of kernels. Cover.
The popcorn will begin to pop. When the popping stops, shake the covered pan until more kernels pop. Do this several times until no more kernels pop. Turn off the heat.
Immediately pour the popcorn into a large bowl. Pour the melted butter over the popcorn. Then sprinkle the paprika and salt over the top. Toss or mix until the popcorn is coated.
Nutrition Information:
Yield:

12
Serving Size:

1
Amount Per Serving:
Calories:

111
Total Fat:

12g
Saturated Fat:

5g
Trans Fat:

0g
Unsaturated Fat:

6g
Cholesterol:

18mg
Sodium:

141mg
Carbohydrates:

2g
Fiber:

0g
Sugar:

0g
Protein:

0g