Parmesan red pepper crisps are a delicious and easy snack for cheese lovers! Believe me, this is way better than a potato chip! Only 2 ingredients.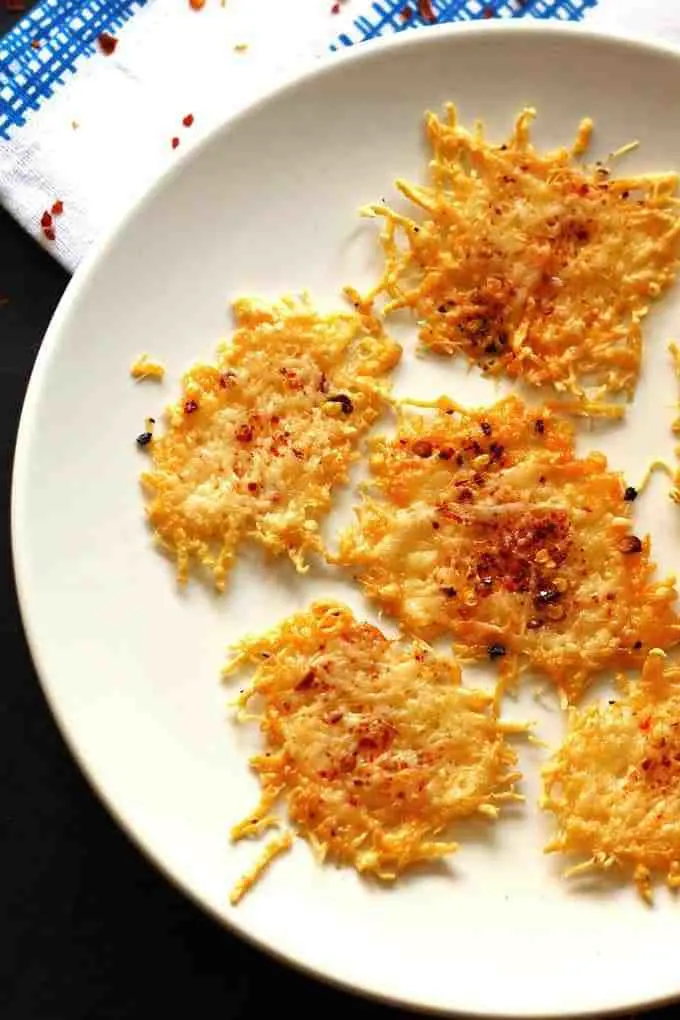 I think my husband's favorite part of me food blogging is his job as my chief taste tester. This job of his does sometimes bring him displeasure (not everything makes it on to these web pages for a reason) but overall he gets to eat a lot of good food.
I really believe he enjoys my test versions of different recipes in all of their incarnations. You have to have a few screw ups to get something amazing…
I also think the other taste testers that make their way into my kitchen don't mind their jobs either. 🙂
Yesterday, the husband and one of the neighbors watched the Cubs game here and ate all of these crisps.
Literally all of them. Turns out our neighbor is a big fan of chips and thought these were really good. Obviously, since there are none left.
It's totally ok because I've got this recipe down.
I once tried to make apple chips but that really didn't work out. They were really burnt and I swear I was watching them but next thing you know, they were crisps too… but the charred kind. Have you ever seen one of those Pinterest-Fail websites? I should have submitted pictures because it was my worst Pinterest food fail to date.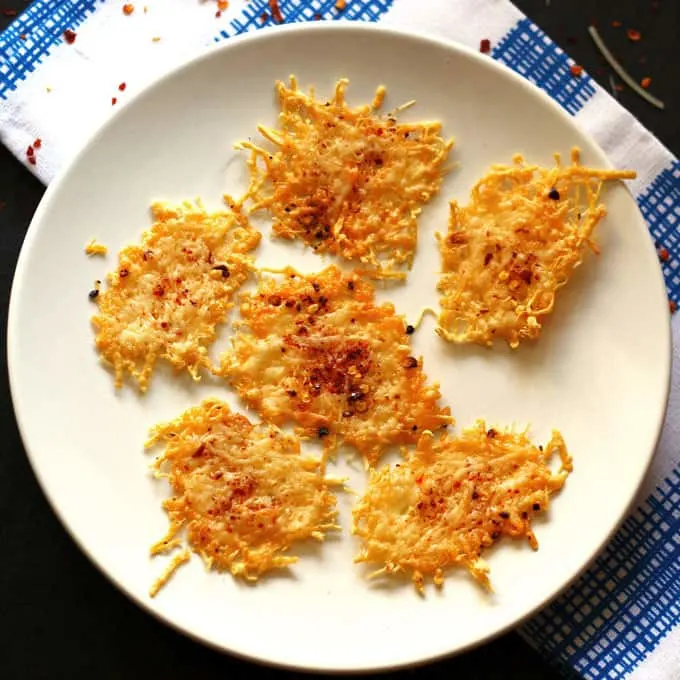 Luckily I learned from my apple chip mistake.
With just two ingredients, you can knock out a few dozen of these Parmesan and red pepper crisps in 30 minutes. I recommend using a silicone baking pan liner because when the cheese melts it can get real sticky.
Also, line your cooling rack with a paper towel to soak up some of the grease. These aren't healthy but they're better than potato chips (I think. Any nutritionists have data for me on this one?)
You could totally throw these into a fryer and it would probably be delicious. But eat too much cheese and try very hard not to eat fried foods. Thank you for understanding and you're welcome, enjoy this baked cheese.
I have dreams of eating pasta with a spicy arrabiata sauce and using one of these chips as a pretty garnish. I also have dreams of eating lots of these cheesy chips, but I think I will try to remake the apple chips and eat a lot of those instead. Better for my blood pressure.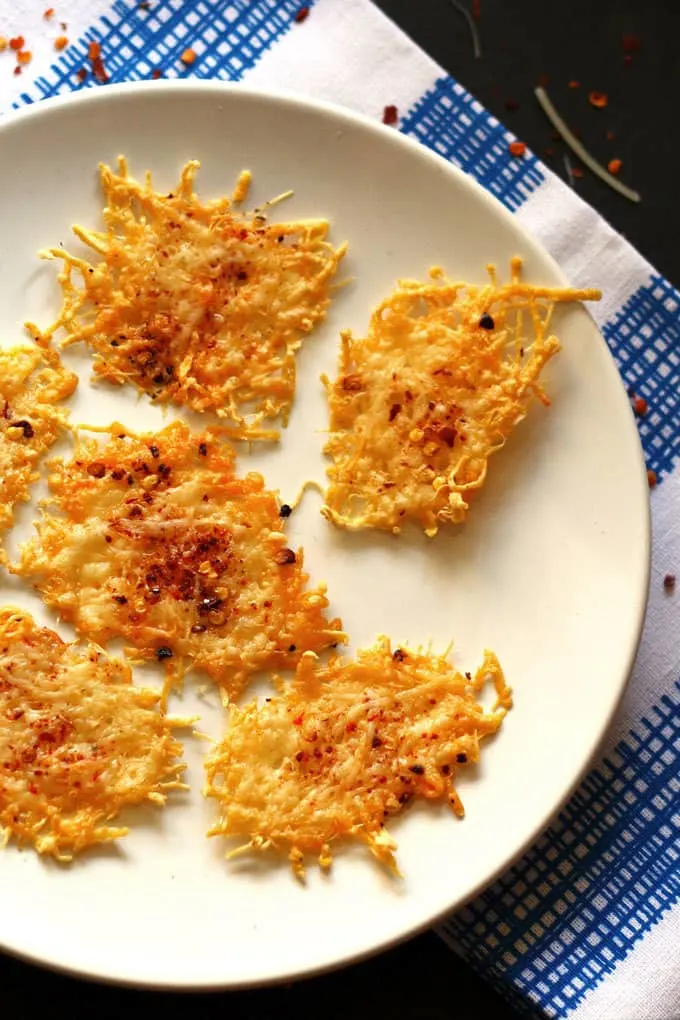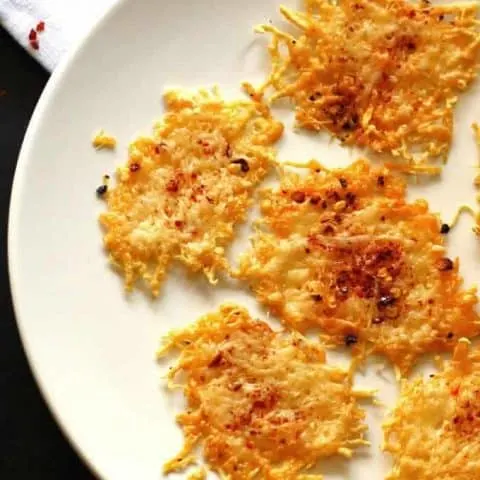 Parmesan Red Pepper Crisps
Ingredients
5 ounces of shredded parmesan cheese
crushed red pepper
Instructions
Preheat oven to 375 degrees. Line a baking pan with a silicone liner.

Drop Parmesan in ½ tablespoon portions onto the liner, equally spaced.
Sprinkle crushed red pepper onto the top of each portion. If you want them really spicy, add a lot. I just add a dash and it gives just the right amount of kick.

Bake for 5-6 minutes.

Let cool on baking pan for 2 minutes and transfer to a cooling rack that has been lined with a paper towel. Eat when completely cooled.
SaveSaveSaveSaveSaveSaveSaveSave