Try this buttermilk duck fat cornbread the next time you make chili! Duck fat is a great addition to this rendition of a classic comfort food.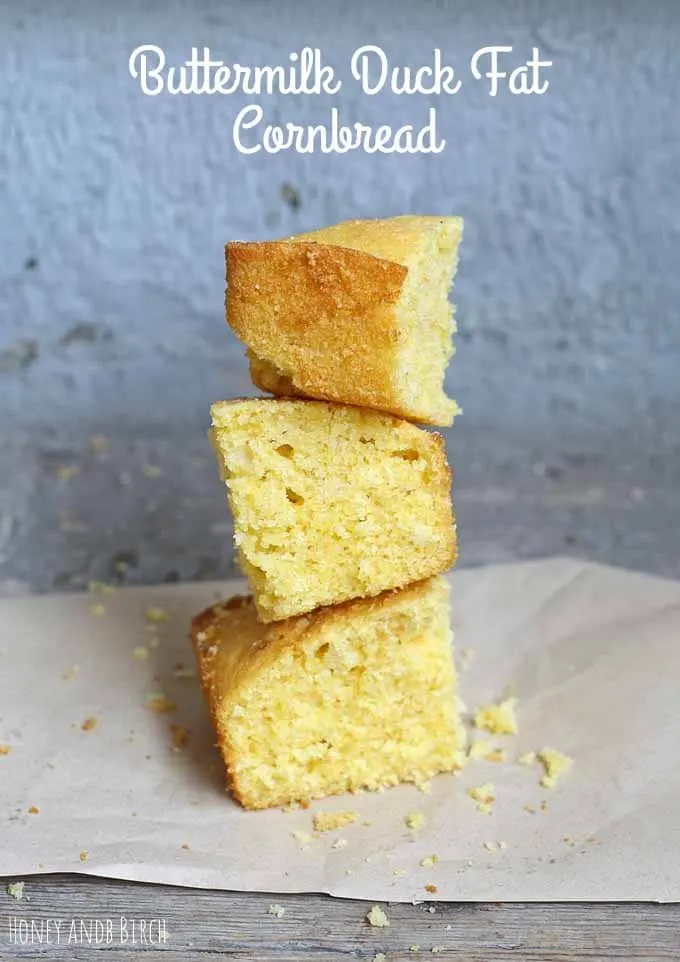 The duck strikes again.
And that is a totally awesome thing when it's duck fat and you're going to do some baking.
One of the items in my box of goodies from Maple Leaf Farms was a container of duck fat. I wasn't totally sure what to do with it at first – I could make duck fat fries like the ones at Hot Doug's (served only on Fridays and only until October).
I could fry potatoes like my Duck University blogger friend Mike. Or I could do what I am pretty good at – bake with it.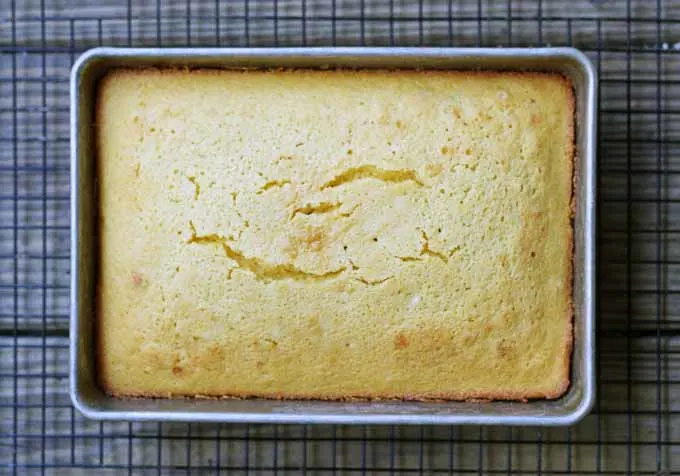 Baking with the duck fat won out ultimately.
I didn't know where to start actually so I did a little research. When in doubt, search it out. Thank you Google.
Duck fat is healthier than butter so it is a great replacement for it, especially in baking. Who wouldn't want to eat a piece of this cornbread and have your hips and thighs be just a tad happier? (It's still fat though and you should keep that in mind).
Have you ever heard of the French diet? Well, duck fat is the cooking fat of choice in Southwest France. Just sayin'….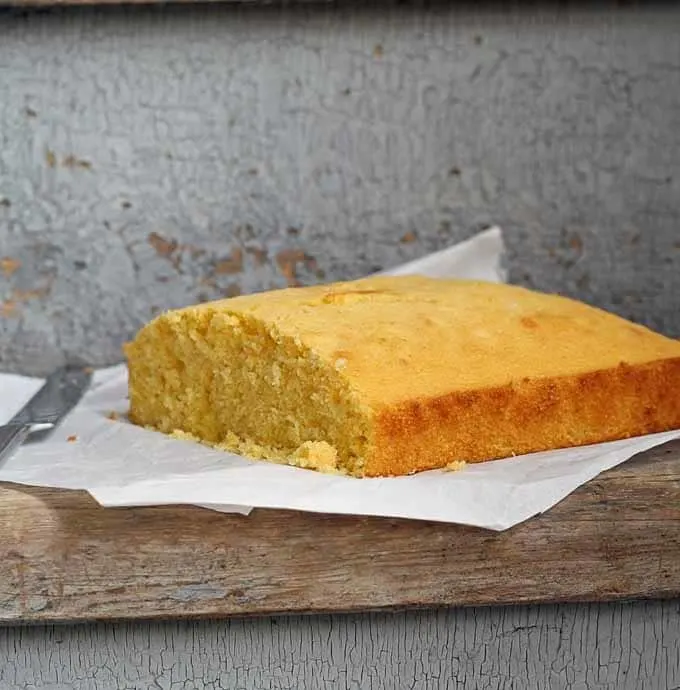 I decided to use a half duck fat, half butter ratio because baking is like science. I didn't want my "experiment" to blow up in my face – this duck fat is not going to waste. I would have eaten every last bit of this cornbread even if it tasted like dirt.
Thankfully, it was as far from dirt as you could get. Buttermilk duck fat cornbread is where it's at. I felt like I was eating a gourmet edition of a very classic comfort food.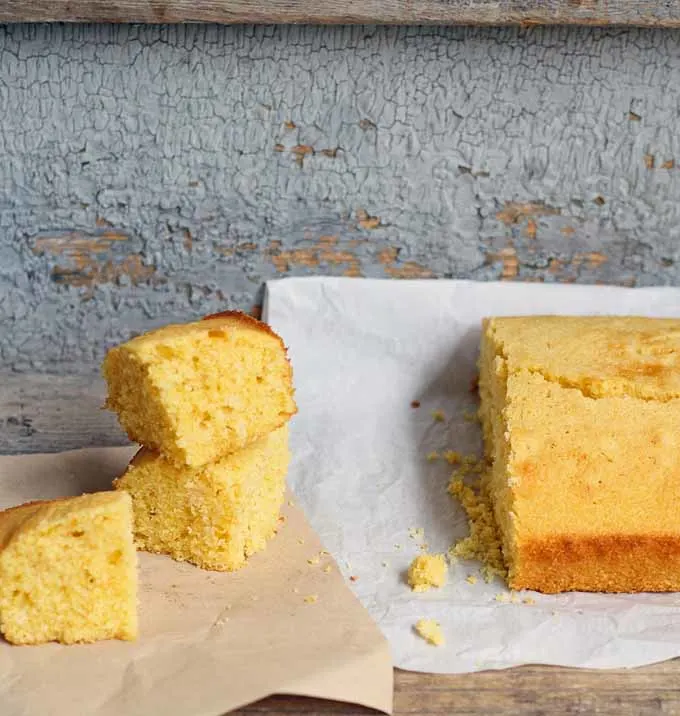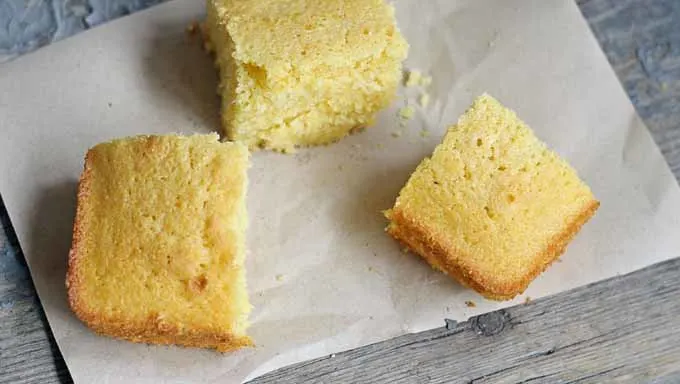 As for recipes, I modified a buttermilk cornbread recipe from Allrecipes. I wasn't entirely sure where to begin with cornbread but this seemed like as good of a recipe to work off as any.
It's great because you do most of your work in a pan on the stove, and I liked that. My kitchen gets crazy messy when I'm baking and a few less dishes seemed like a great idea to me! If you are looking to make cornbread without the duck fat (ugh, blasphemy!), I would say go to that Allrecipes page and use that recipe. Soooo good.
Also, you may be wondering where to find duck fat. Two options for you – you can render it yourself when you cook other duck products (like duck breasts) or you can buy it from the internet (get Maple Leaf Farms duck fat here.)
I have also heard that some gourmet grocery stores occasionally carry it so give that a shot, especially if you're in a large city. Maybe there's a French market nearby. 🙂
Buttermilk Duck Fat Cornbread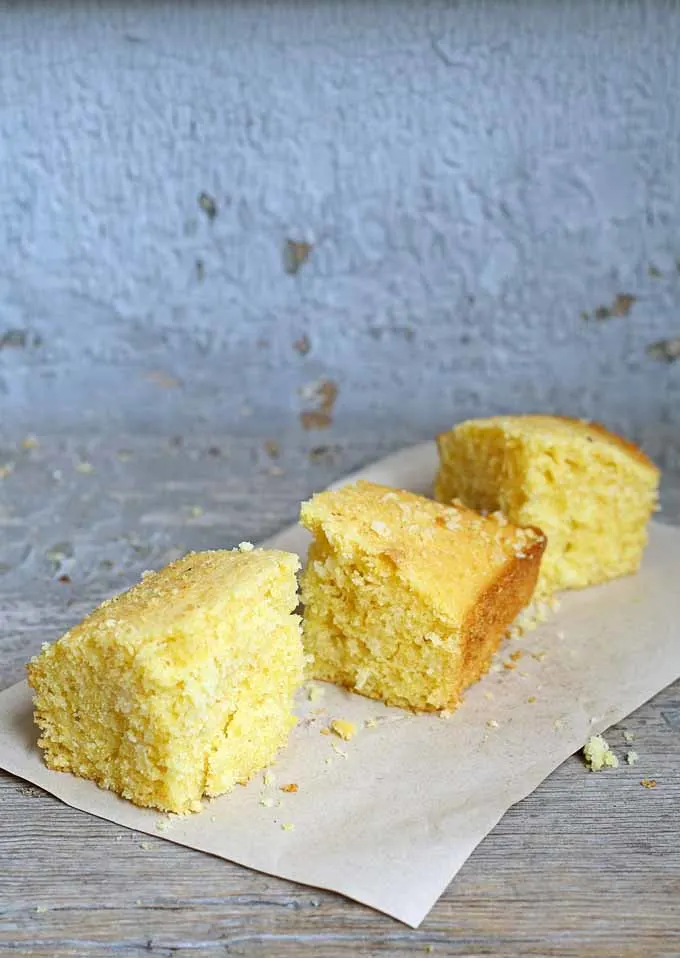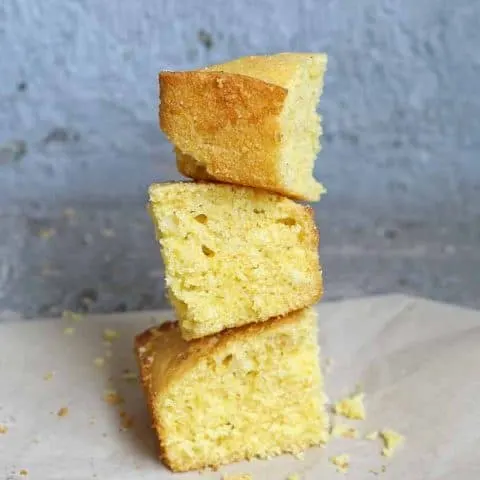 Buttermilk Duck Fat Cornbread
Try this buttermilk duck fat cornbread the next time you make chili! Duck fat is a great addition to this rendition of a classic comfort food.
Ingredients
¼ cup duck fat
¼ cup butter
⅔ cup white sugar
2 eggs
1 cup buttermilk
½ teaspoon baking soda
1 cup cornmeal
1 cup all-purpose flour
½ teaspoon salt
extra duck fat to grease the pan
Instructions
Preheat oven to 375 degrees F. Grease your pan with the extra duck fat (you can use an 8 inch square pan, or its equivalent).
In a separate bowl, combine the cornmeal, flour, salt and baking soda. Use a whisk to stir it up. Set aside.
Melt the duck fat and butter in a large skillet. Remove from heat and stir in sugar. Quickly add eggs and beat until well blended.
Add the buttermilk to the pan and stir into the mixture.
Stir in the set aside cornmeal mixture until well blended and only a few lumps remain. Pour the batter into the prepared pan.
Bake in the preheated oven for 30 to 40 minutes, or until a toothpick inserted in the center comes out clean.
Nutrition Information:
Yield:

8
Serving Size:

1
Amount Per Serving:
Calories:

329
Total Fat:

16g
Saturated Fat:

7g
Trans Fat:

0g
Unsaturated Fat:

8g
Cholesterol:

71mg
Sodium:

338mg
Carbohydrates:

42g
Fiber:

2g
Sugar:

18g
Protein:

5g