These slow cooker chicken taco lettuce wraps are going to be your new favorite taco recipe. Make the chicken taco meat in the slow cooker and substitute iceberg lettuce leaves for tortilla shells! If you're looking for game day recipes, this is the perfect dinner!
Taco Tuesday came and went over here and for all of you that are trying to eat healthy – good luck. I am unable to resist the lure of tacos, whether it's Tuesday or any other day so I figured it was time for me to make a slightly healthier version.
Enter the lettuce wrap. It is definitely the friend of sandwich lovers everywhere on a gluten free diet. Also, I bet it is quite popular amongst those cutting calories or carbs.
My grilled chicken salad lettuce wraps are so popular that it's time for their friend, the slow cooker chicken taco lettuce wrap to be introduced to you.
Slow Cooker Chicken Taco Lettuce Wrap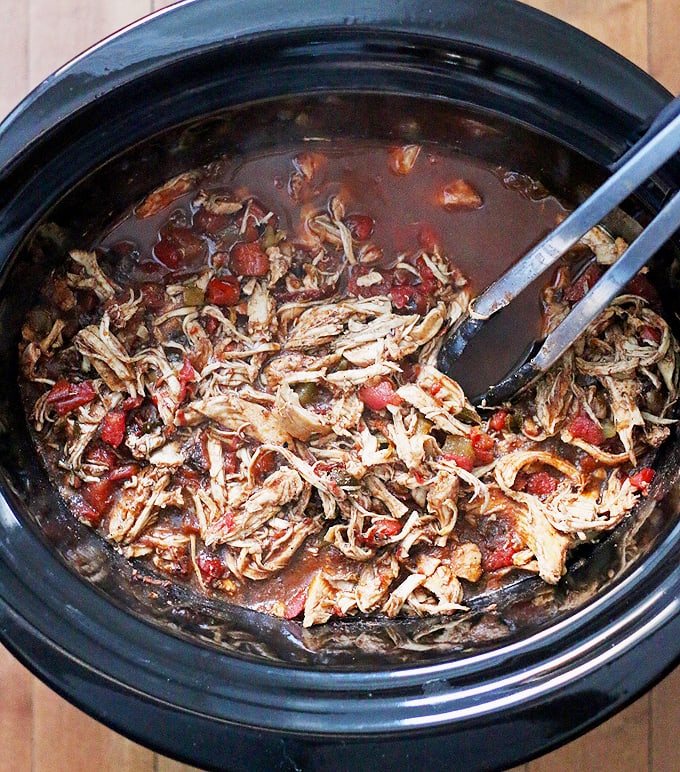 Begin with the slow cooker chicken taco mix. There is so much smoky flavor in this recipe that you won't even know what to do.
Chicken and chipotle peppers in adobo sauce are where it starts. This goes into your slow cooker and then, when the chicken is cooked, you shred the chicken and add the remaining ingredients.
Fire roasted tomatoes. Mild green chiles. Garlic, cumin and oregano.
When you remove the cover from your slow cooker, the smell will hit you and you may find it intoxicating. I did at least.
Luckily, I had already prepped all of my taco fixings, so I was ready to eat.
Taco Lettuce Wraps
I make my lettuce wraps using iceberg lettuce because it is more sturdy and yet, still can be rolled up a little bit so that your ingredients are contained. I usually trim a little bit of the lettuce leaf so that it's less floppy. You can dice that up and add it to your taco too.
You can use whatever lettuce type you would like – as long as it makes the taco into a wrap, you've won.
My go-to taco toppings for chicken taco lettuce wraps includes shredded red cabbage, cilantro, green onions, shredded cheddar cheese and a little sour cream.
I very sparingly sprinkle on the last two toppings – I believe in moderation but if you decide to leave out the dairy, you will not be missing anything. The chicken itself has so much flavor on its own.
This definitely needs to be the next easy chicken lettuce wraps recipe you try! If you're a fan of PF Chang's lettuce wraps, I bet you like these better. Just saying….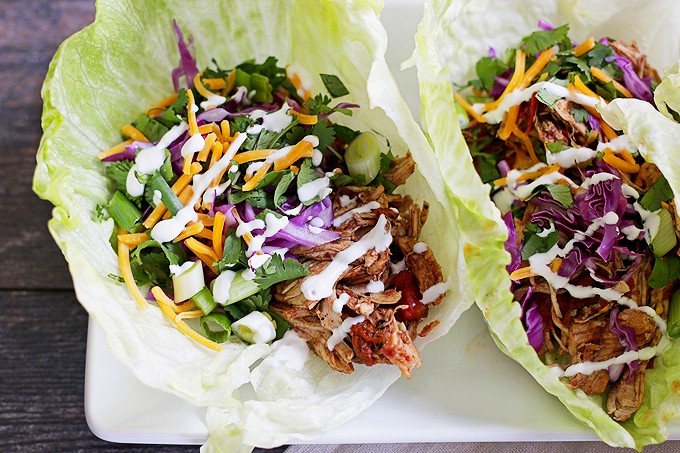 This post contains some affiliate links for your convenience. Click here to read my full disclosure policy.
A t-shirt for taco lovers.
More taco recipes.
---
Looking for more taco recipes? Try my 8 layer taco dip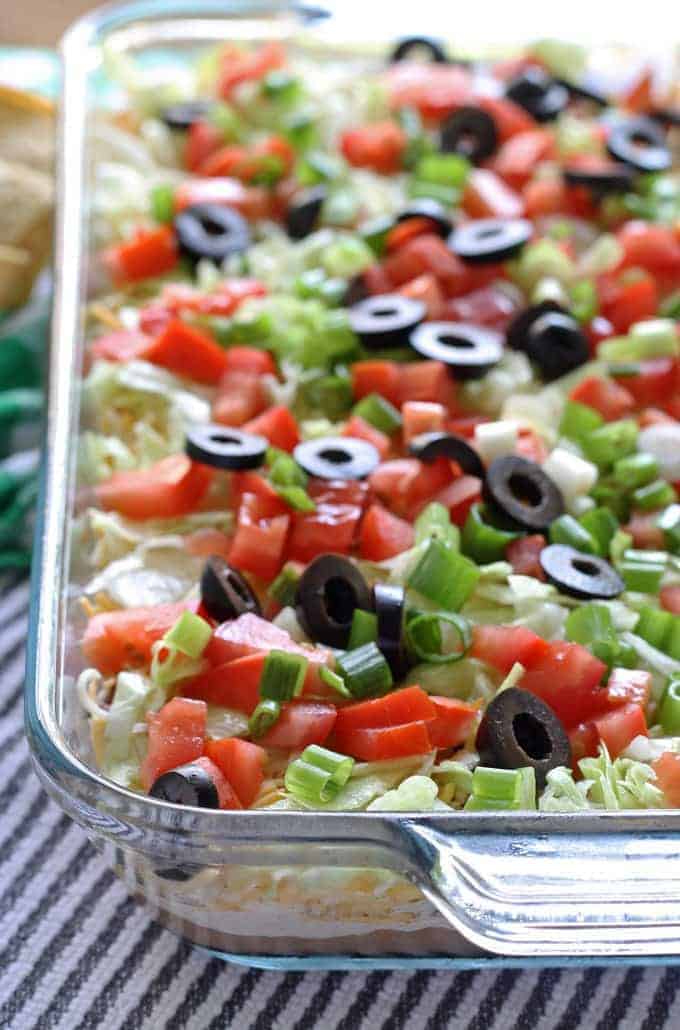 or my slow cooker taco dip!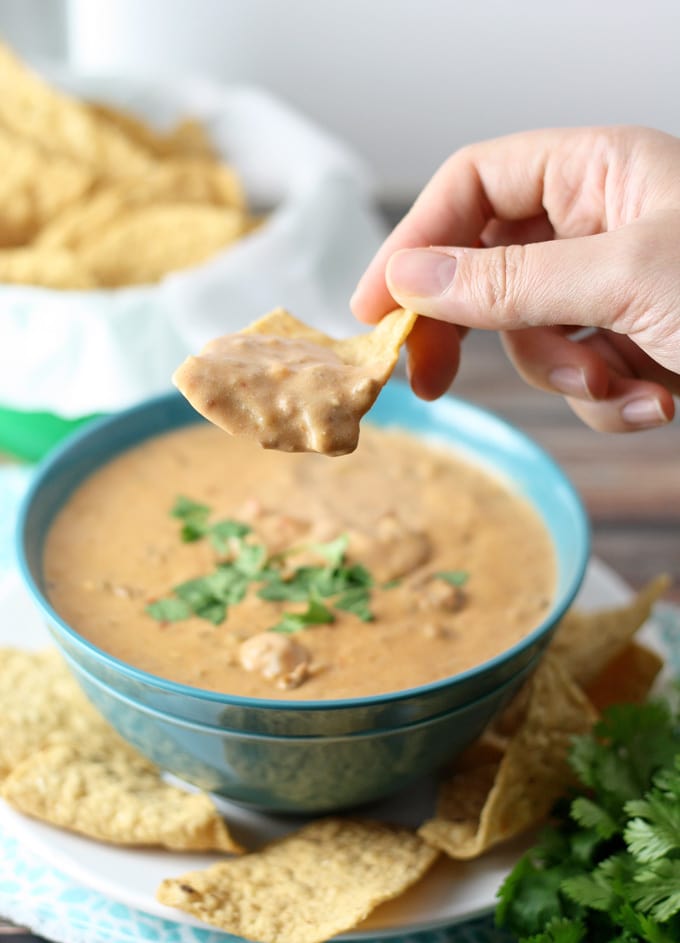 You can never have too many tacos!
---
Follow Me!
Facebook // Twitter // Pinterest // Instagram // Google+ // Yummly
0