This slow cooker taco dip recipe is perfect for parties – it can easily be thrown together in 2 hours with store bought ingredients! If you're looking for game day recipes, this is the one!
It's time for the second edition of #FreakyFriday!
Back in February, I participated in the first edition of this blog hop and shared these delicious chicken fajitas. Not only did the Honey and Birch headquarters get to eat some really great food, but it was so much fun to make and share another blogger's recipe.
You may be wondering what the Freaky Friday Blog Hop is. Each of us bloggers (there are 19 of us!) was secretly given another blog to choose a recipe from to then recreate. Today, we all published our posts at the same time and found out who got our blog.
I find the whole process very exciting – I loved being able to pick any recipe I want from a website full of fantastic recipes. Plus, there is a fun anticipation in waiting to see who you is making one of your recipes and seeing what they decided to make.

My secret Freaky Friday blogger was…… Sarah from The Magical Slow Cooker!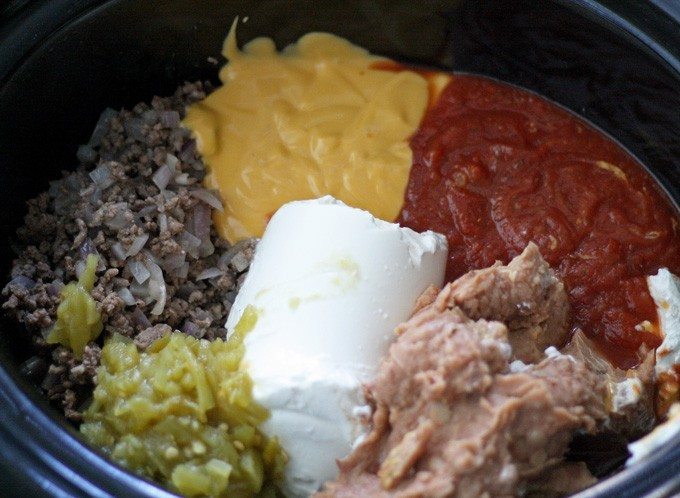 The Magical Slow Cooker
The Magical Slow cooker is a magical blog. As its name suggests, it is full of delicious slow cooker recipes and is a blog I have been reading for quite some time. No joke, I did a few flips when I got my assignment.
When I first cooking, the slow cooker was where I was most comfortable. Right about the time I started blogging, I found Sarah's blog and loved every recipe I've tried from it.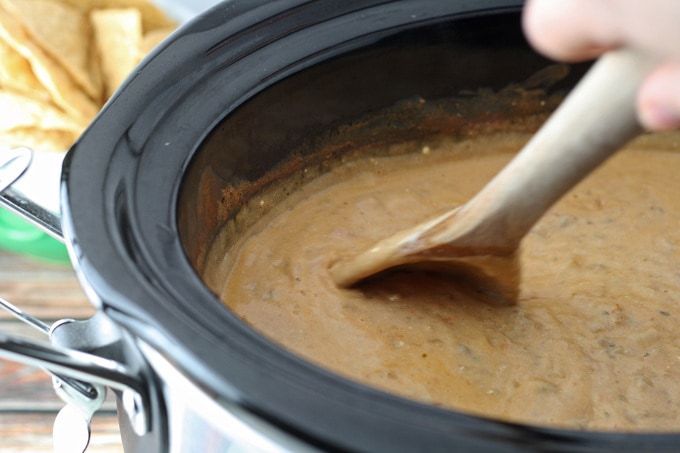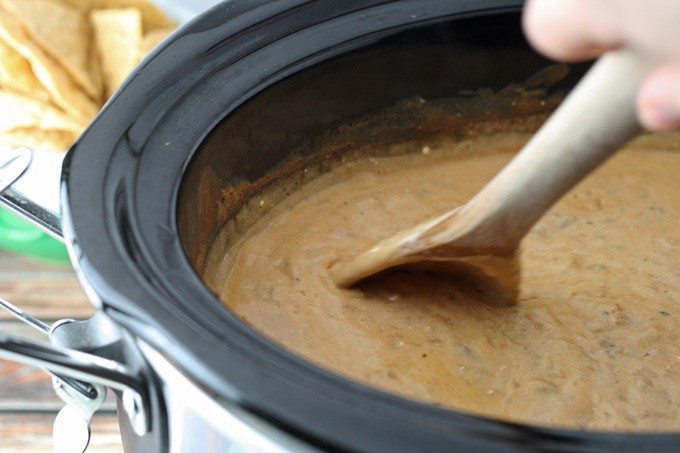 As you can imagine, this meant that choosing just one recipe would be very difficult for me. One of the runner ups was this Fiesta Chicken. It reminded me of my own fiesta chicken recipe, so I decided to pass (for that reason only!)
Another delicious looking recipe was this slow cooker eggnog latte. Fortunately it looks delicious; unfortunately it is June. Pinned this one for winter for sure!
Somehow Sarah manages to work a full-time job and create these delicious recipes – I don't know how she does it. Oh wait, I forgot to mention the coolest thing yet – Sarah recently published her first cookbook, The Magical Slow Cooker: Recipes for Busy Moms
(affiliate link).
So if you are one of those people (like me!) who likes to own a bunch of cookbooks AND read through recipes on the internet buy it! Then head back over to the Magical Slow Cooker to get more cooking inspiration.
I digress. I ended up choosing a slow cooker appetizer/party recipe because it's one topic I don't cover a lot and her slow cooker taco dip recipe is delicious.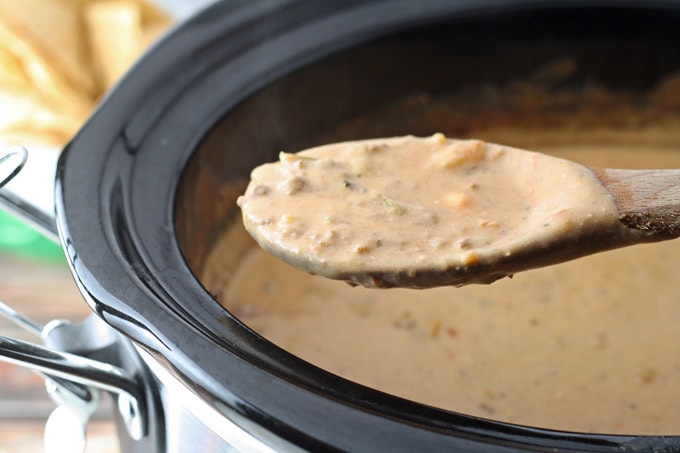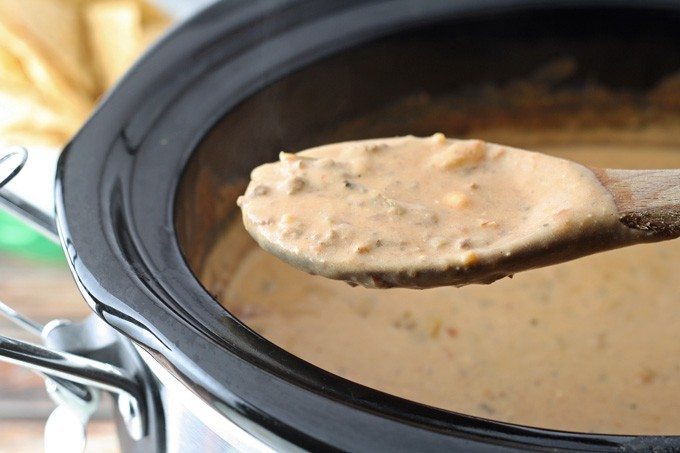 Slow Cooker Taco Dip Recipe
The original slow cooker taco dip recipe is good but I made some very minor tweaks. Instead of using onion powder, I saluted fresh onion with the ground beef.
I also added a small can of green chiles cause I found them in my cupboard and I knew they would be a good addition.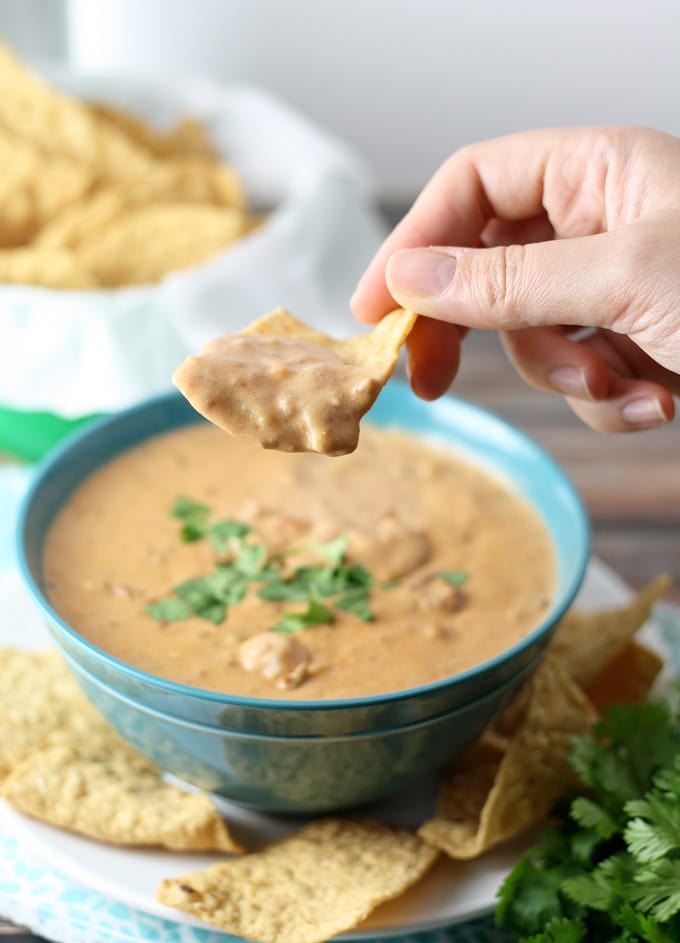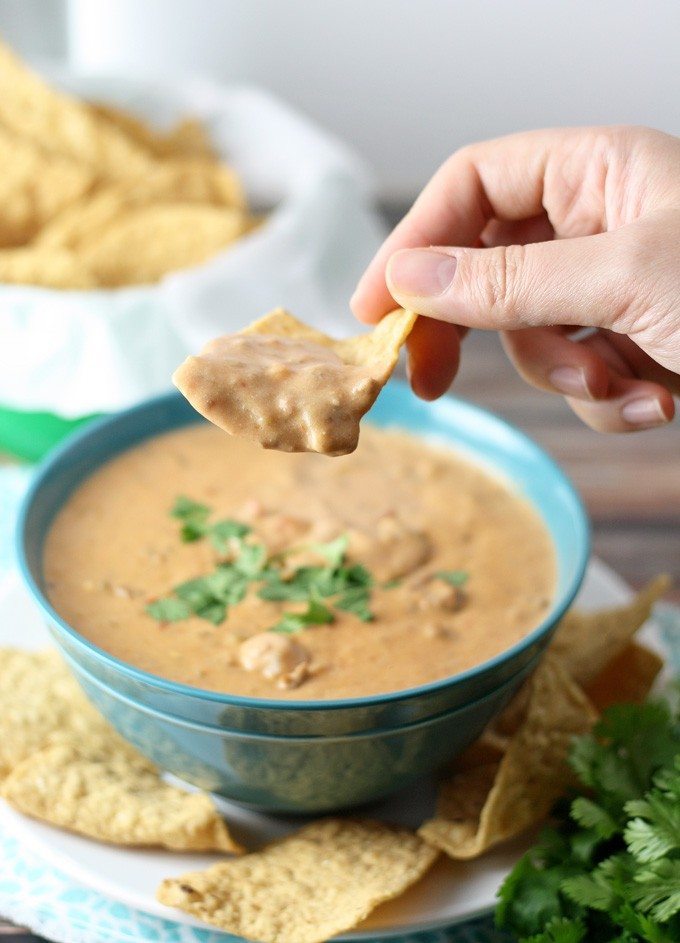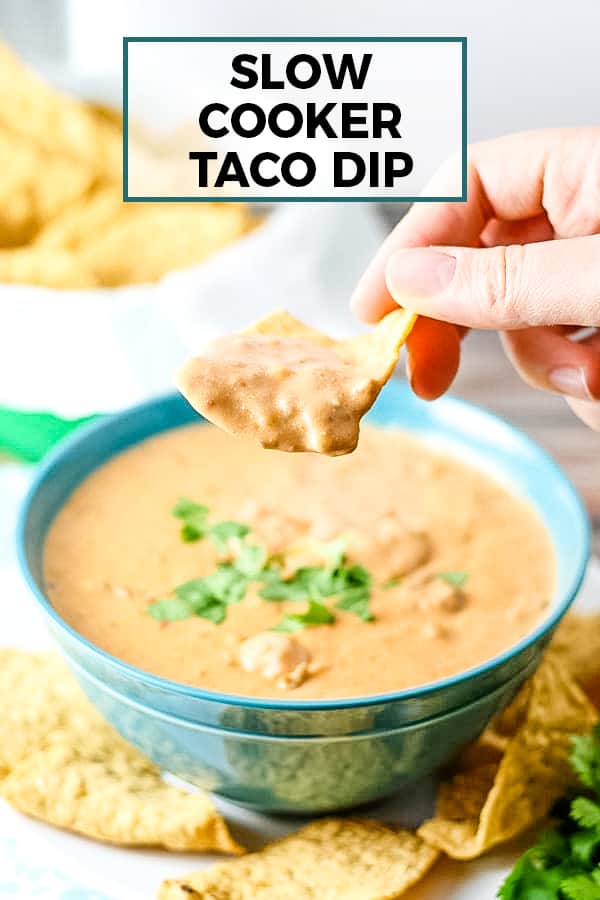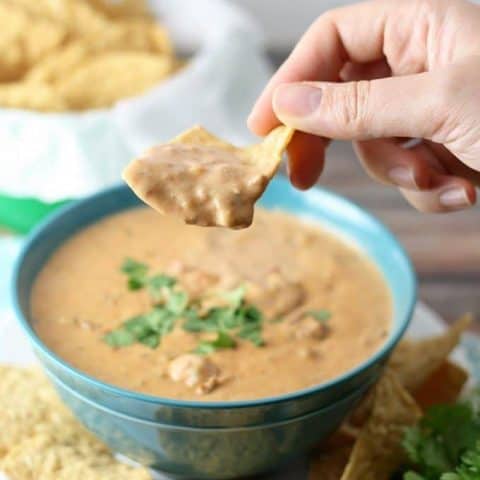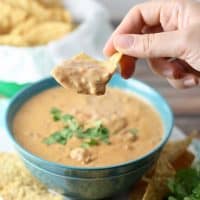 Slow Cooker Taco Dip
Prep Time: 10 minutes

Cook Time: 2 hours

Total Time: 2 hours 10 minutes

This slow cooker taco dip is perfect for parties - it can easily be thrown together in 2 hours with store bought ingredients!
Ingredients
1 pound lean ground beef
1/2 cup diced white onion
salt to taste
pepper to taste
1 16 ounce jar of salsa
1 15 ounce jar nacho cheese
1 16 ounce container sour cream
1 16 ounce can refried beans
1 4 ounce can green chiles
tortilla chips
Instructions
Over medium heat, brown the ground beef and onions. Add salt and pepper to taste. Drain fat and add meat to slow cooker.
Add salsa, nacho cheese, sour cream, refried beans and green chiles to slow cooker. Stir until well combined.
Cook on high for 2 hours. Turn slow cooker to warm while serving; service with tortilla chips
Nutrition Information:
Yield: 10 Serving Size: 1
Amount Per Serving:Calories: 341 Total Fat: 21g Saturated Fat: 11g Trans Fat: 1g Unsaturated Fat: 7g Cholesterol: 86mg Sodium: 934mg Carbohydrates: 17g Fiber: 3g Sugar: 6g Protein: 21g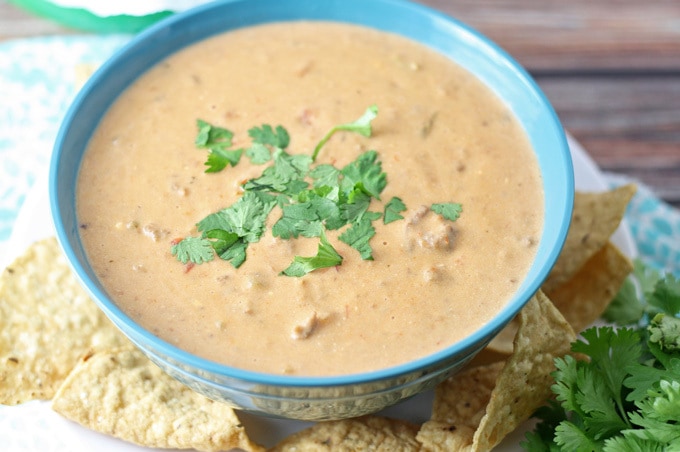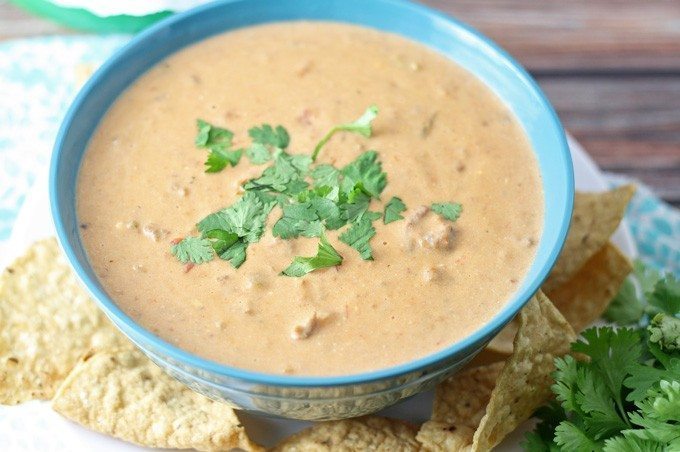 Are you interested in which recipes the other bloggers picked? Check the blogs out here or scroll down to access all of the posts!
A Dish Of Daily Life || An Affair from the Heart || A Kitchen Hoor's Adventures || Giramuk's Kitchen || Aunt Bee's Recipes || Who Needs A Cape || Cafe Terra || Pic-Nic || Big Rigs 'n Lil Cookies || LeMoine Family Kitchen || The Magical Slow Cooker || Belle of the Kitchen || Life Currents || The Foodie Affair || Wildflour's Cottage Kitchen || The Devilish Dish || Full Belly Sisters || Christine It
Please stop by and visit the rest the other blogs participating in Freaky Friday…you just might find a new favorite recipe!