From Chicago, a 5-hour drive will bring you to Traverse City, Michigan. It is known for many things, particularly it's waterfront and it's wine. No matter the season, there are many so things to do in Traverse City.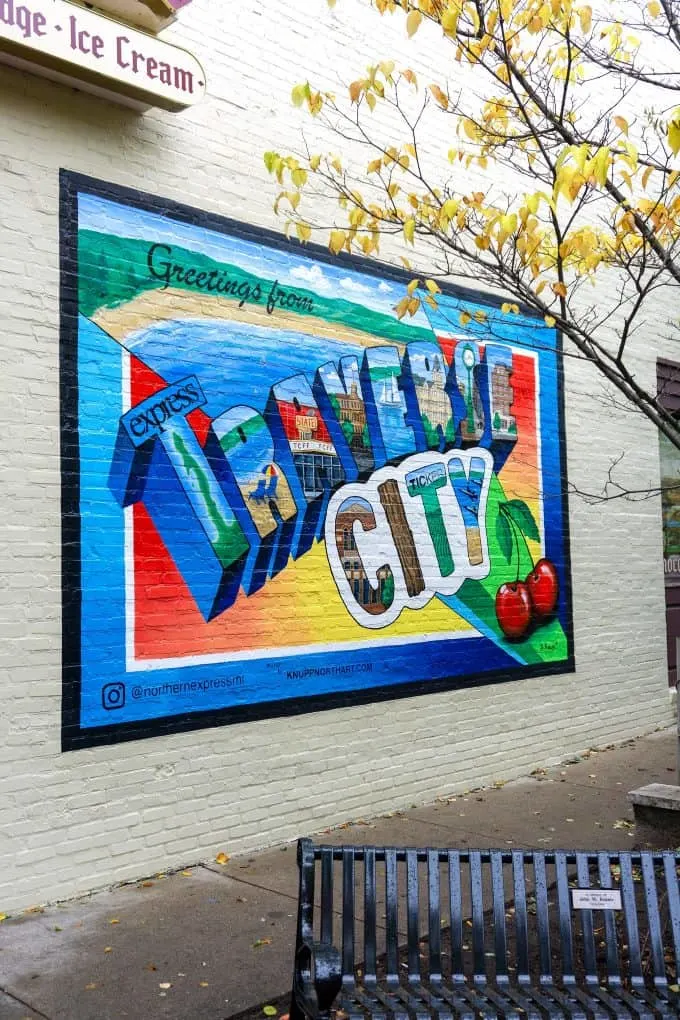 This trip was sponsored by the Grand Traverse Resort and Spa and Traverse City Tourism. All opinions are my own.
Located on the eastern side of Lake Michigan, Traverse City is your new favorite year-round destination. Get out on the water in the summer, take in the changing colors of the foliage in the fall, go skiing in the winter, or attend the Cherry Festival in the spring.
Below you'll find my favorite things to do in Traverse City!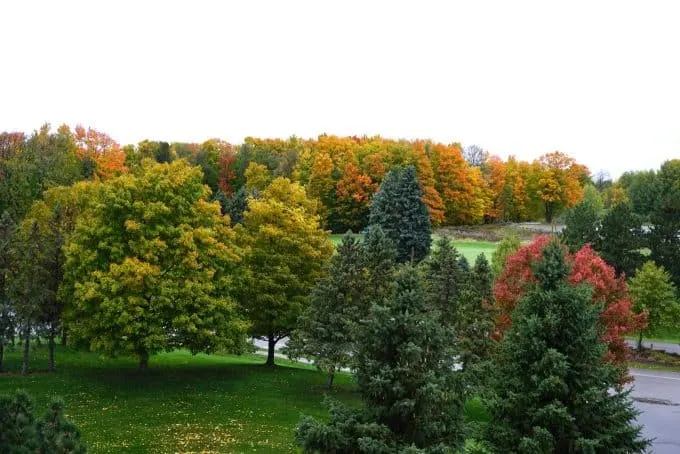 Where to Stay in Traverse City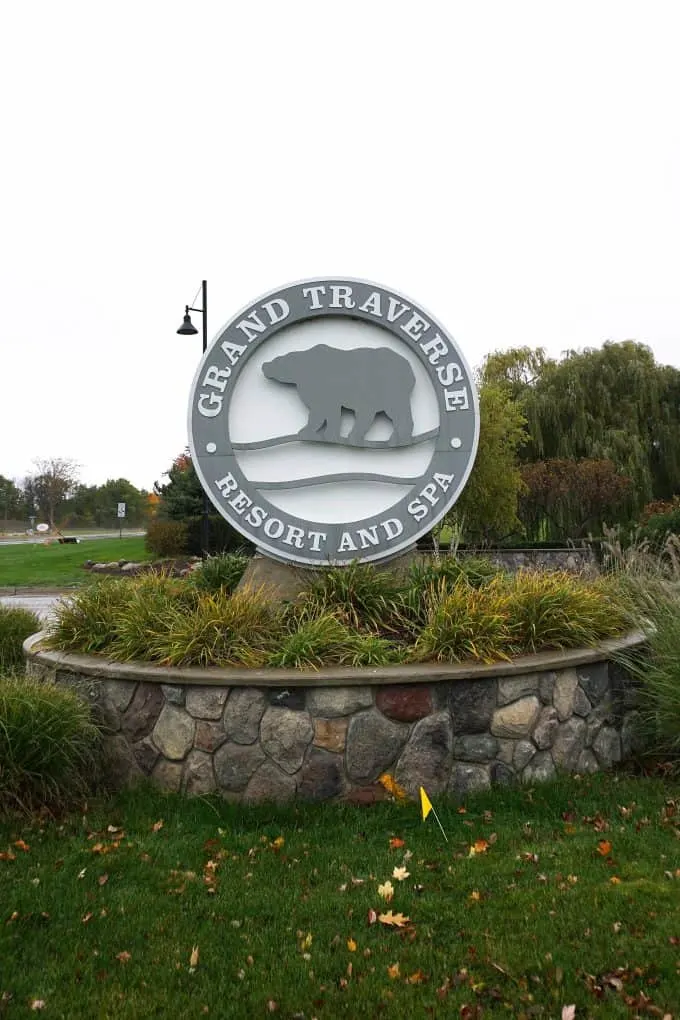 For the ultimate hotel destination in Traverse City and Michigan, I highly recommend the Grand Traverse Resort and Spa.
I'm sure there are other places, but Grand Traverse Resort and Spa is where it's at. It has championship golf courses, indoor and outdoor tennis, 4 restaurants, and more.
It's Gallery of Shops reminded me of a Las Vegas hotel, with all of the class and quality, but with less people. Perfect for a relaxing afternoon of shopping. After perusing the shops, head over to the spa for a massage or nail treatment.
After dinner at one of it's 4 restaurants, have a cocktail in the Grand Lobby Bar. Who knows, you may even meet someone famous! The Village People were playing at the local casino when I was there and stopped in for drinks after their concert. So cool!
Looking for other places to stay? Traverse City Tourism has a great list of hotels in Traverse City.
Things to do in Traverse City
No matter the season, there are tons of things to do in Traverse City!
Traverse City Wine
Grape vines love the terrain in Traverse City and that is evident by the large number of wineries. So many choices – where to start?
Chateau Chantal is a must stop. We enjoyed dinner and several wines while there. They craft over 32 wines and spirits and they have the one of the best views in Traverse City.
Left Foot Charley is modern and peaceful at the same time. Of all of the wines we tasted in Traverse City, this winery was my favorite.
Other fantastic wine destinations include Bonobo Winery, Brys Estate Vineyard and Winery, Black Star Farms Suttons Bay, and Mari Vineyard.
Explore all of the wine events in Traverse City here!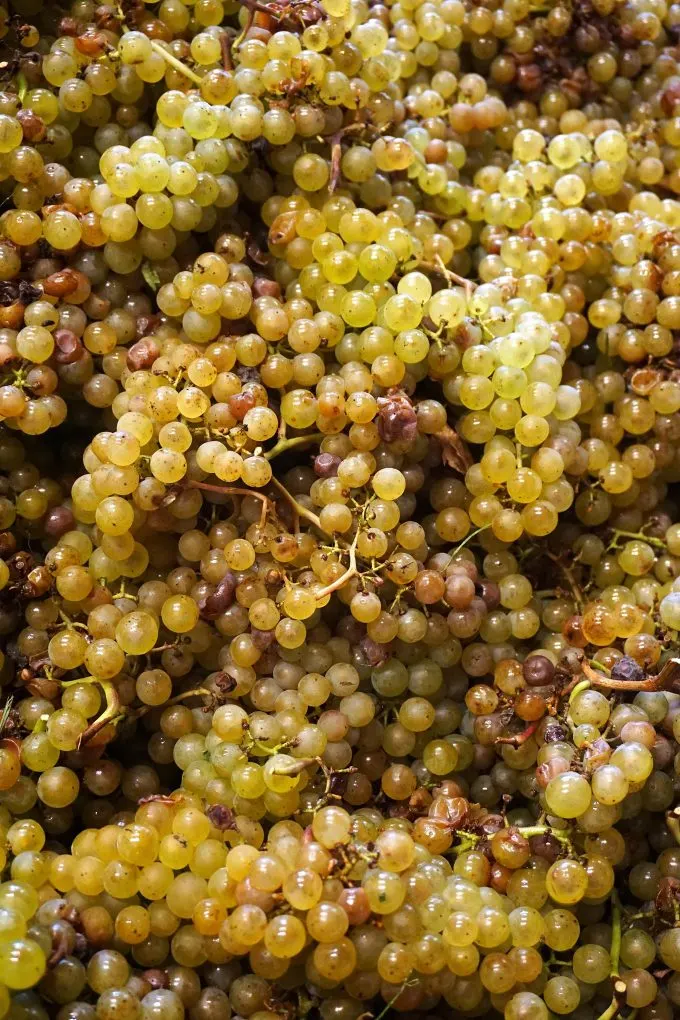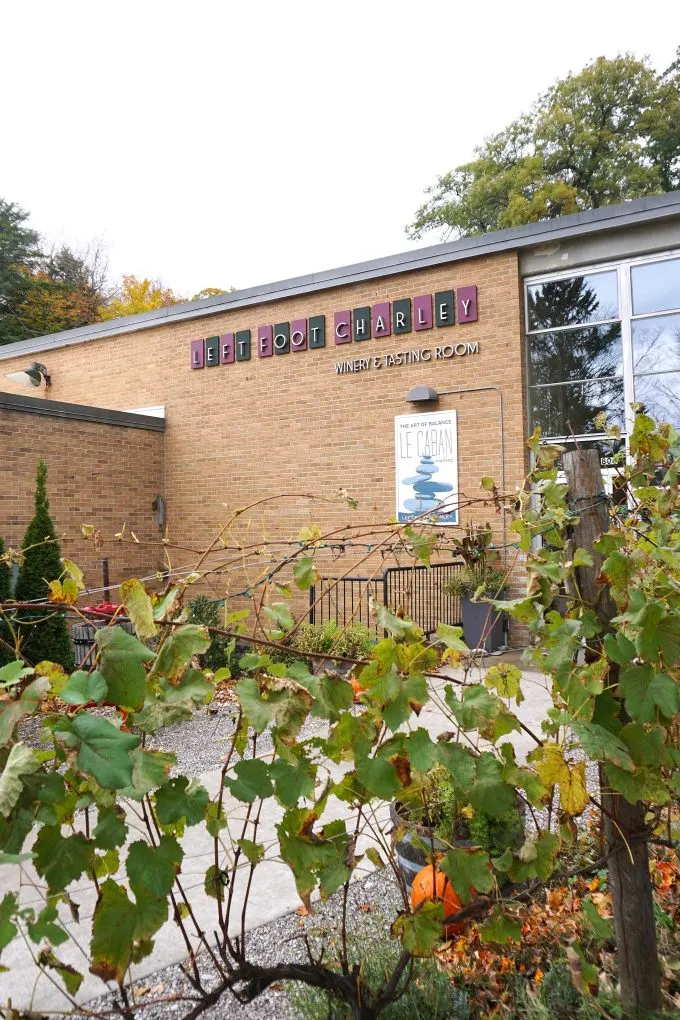 Where to Eat in Traverse City
Have dinner at Aerie, located on the 16th floor of Grand Traverse Resort and Spa. Not only are the views spectacular – the food is just as amazing.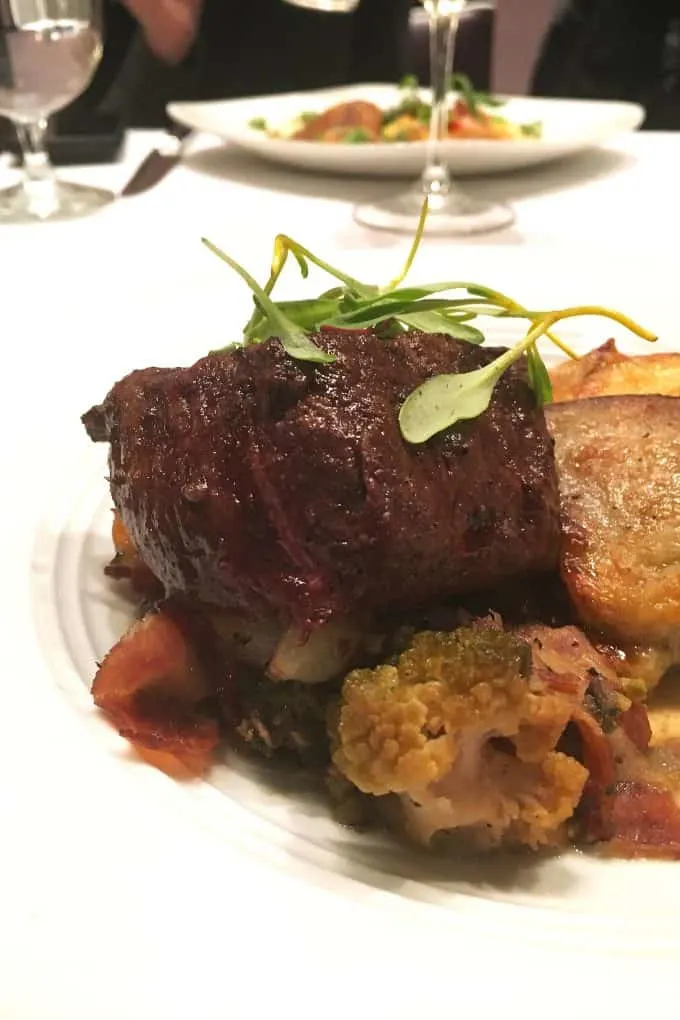 Mama Lu's Taco Shop is another of my Traverse City favorites. The food is delicious and if you're looking for an instagram-worthy restaurant, this is it. Make sure to get the queso!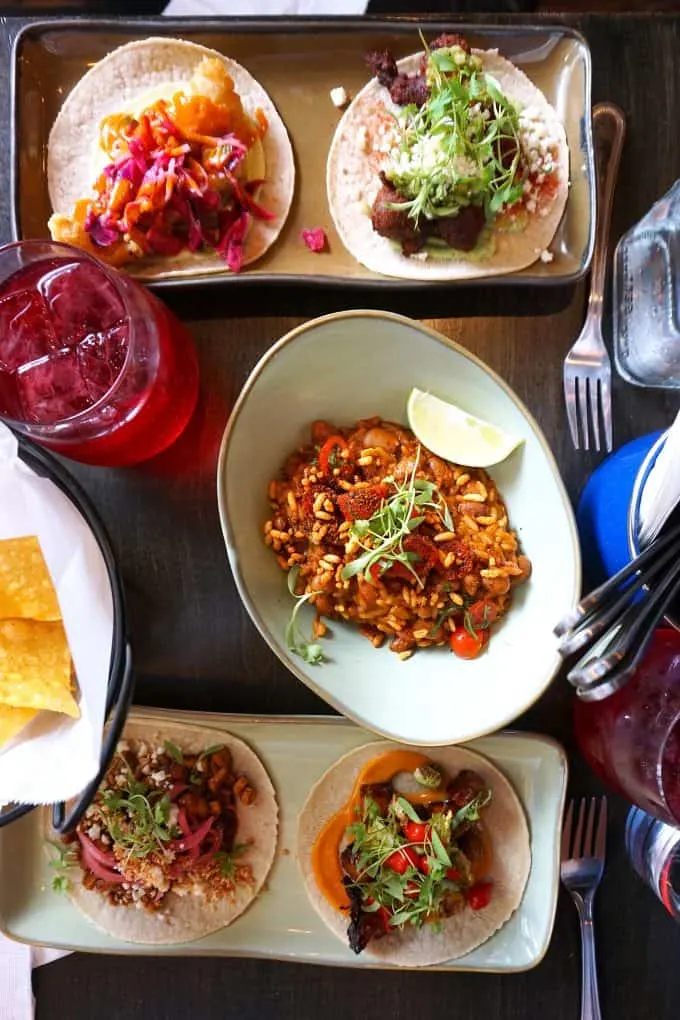 For a complete list of restaurants in Traverse City, check out this list from Traverse City Tourism.
Explore the Village at Grand Traverse Commons
The former Traverse City State Hospital has been transformed into a shopping and dining destination. The Village at Grand Traverse Commons has so much going on that I don't know where to start!
If you want to shop or dine, you have plenty of options including unique, local boutiques and a mix of fine dining to quick services restaurants. There are also breweries, art, and outdoor activities. Hike or bike and explore the 140 acres of trails.
Several tours are available – a Walking Tour, a History/Wine/Beer tour, and a Historical Tour. If you don't have time for a tour, grab a map!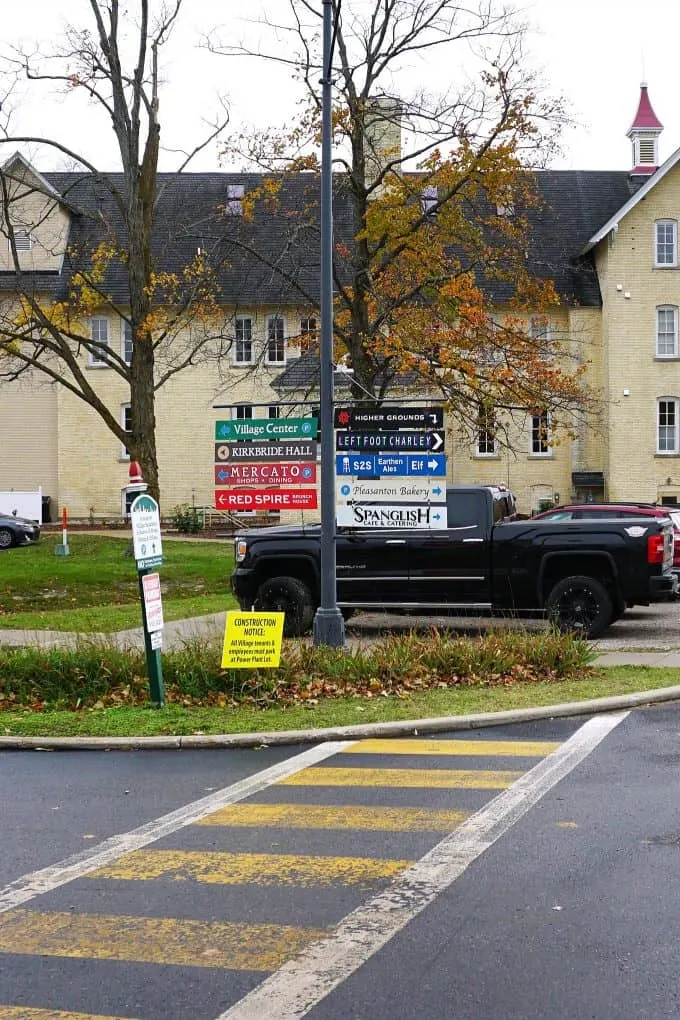 Plan A Scavenger Hunt
On my last day, the Traverse City Tourism staff planned a scavenger hunt for us in downtown Traverse City. It was the perfect way to spend a fall or winter afternoon.
Get started planning your own scavenger hunt with these ideas:
Savor a slice of pie from Grand Traverse Pie Company – I recommend the Cherry Crumb
Snag an M-22 sticker or a t-shirt from the M-22 store. I bought 2 shirts that I've been sporting around everywhere.
Snap a photo of the State Theater marquee
Visit the river walk
Play a game at the Coin Slot
Sample up-north fudge at Kiwwins Chocolates or Dough Murdick's Fudge
Find a copy of 101 Things to Do in Traverse City at Brilliant Books (I recommend checking out their book-themed t-shirts as well!)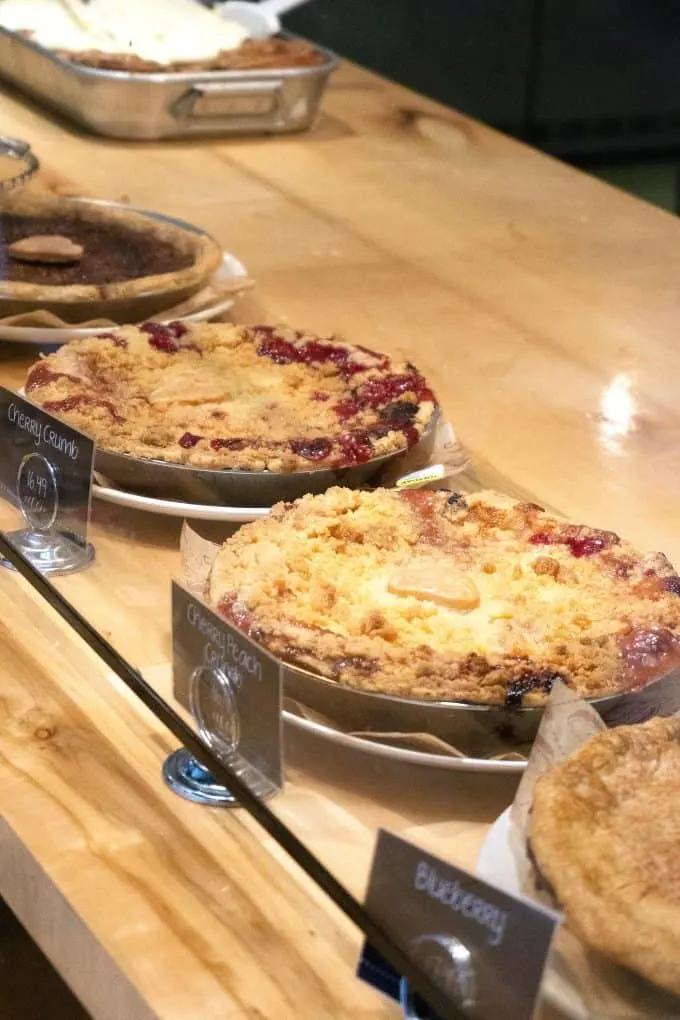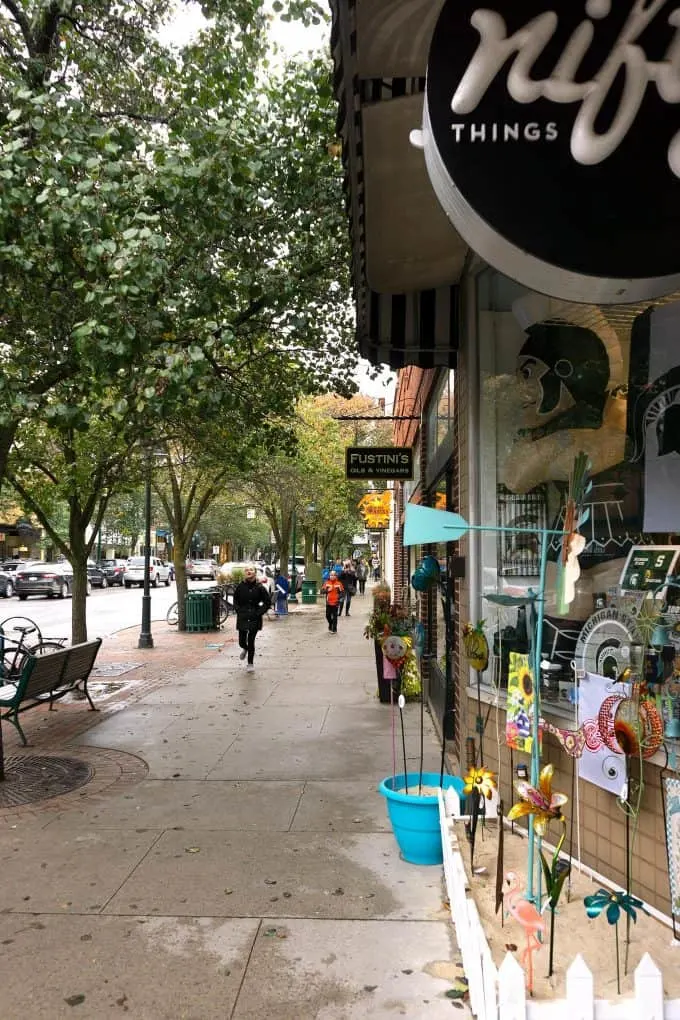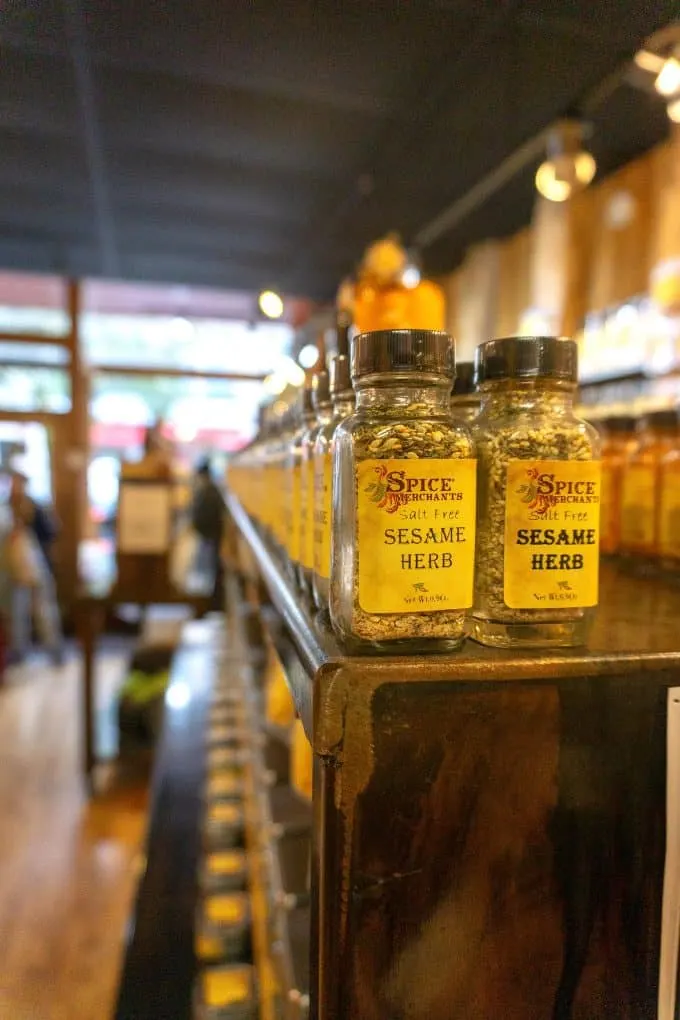 Things to Do in Traverse City by Month
Planning a girls' trip? Every month there is an event to attend!
January – Downtown Chili Cook Off
February – Traverse City Restaurant Week
March – St. Patrick's Day Pub Crawl
April – Celebration for Young Children
May – Downtown Art Walk
June – Old Town Arts & Crafts Fair
July – National Cherry Festival
August – Antique Boats on the Boardman
September – Downtown Art Walk
October – Happy Apple Days
November – Downtown Light Parade
December – Downtown Cocoa Crawl
How To Get to Traverse City
If you're traveling to Traverse City from Chicago, it's about a 5 hour drive from the city.
If you're traveling from farther away, fly into Cherry Capital airport – there are many nonstop and one-stop flights that will get right into Traverse City.
---
Let me know in the comments what you're favorite Traverse City restaurants, wineries, and attractions are!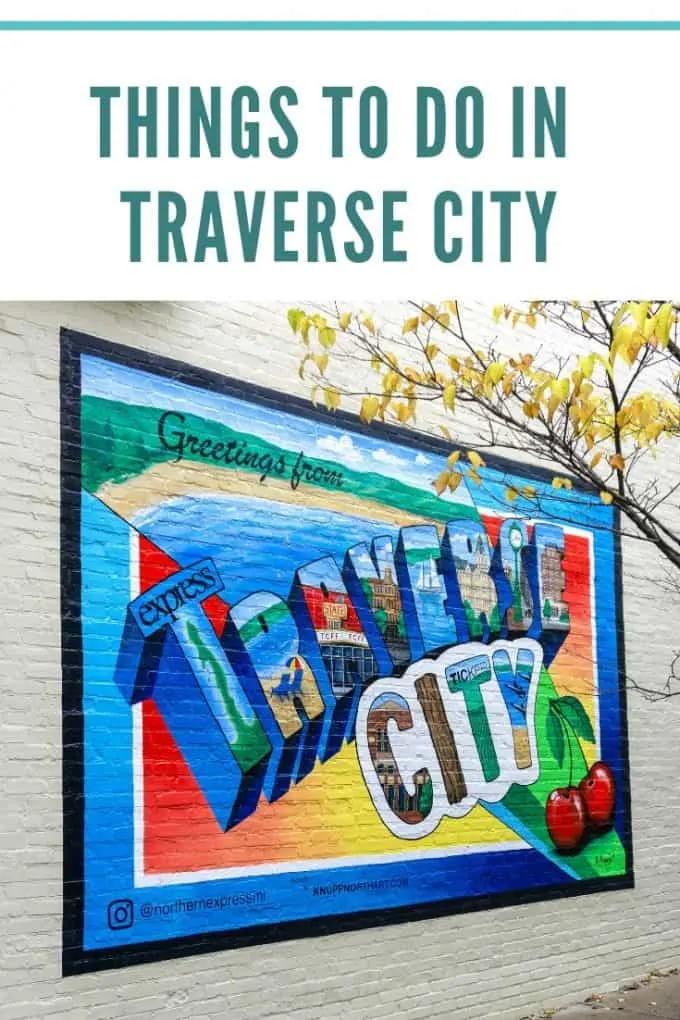 ---
Looking for more great travel guides?!