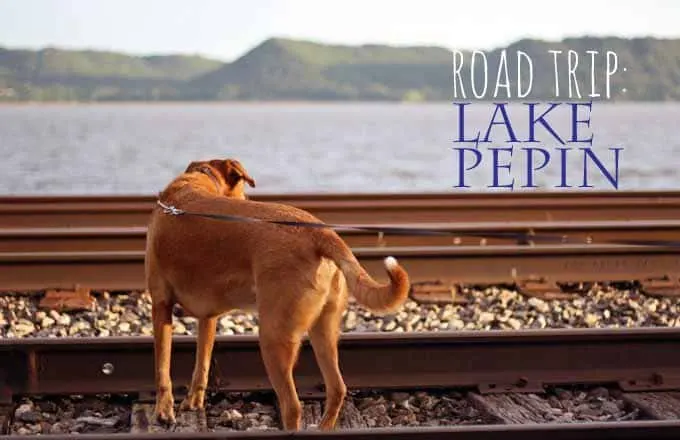 Two weekends ago, Mr. B and I loaded up the Jeep and drove with Nero to visit Pepin, WI and the surrounding small towns. Road trip!!
As a kid, I spent many summer vacations traipsing around the town and local farms thanks to my mom and step-dad Greg. Greg's family is originally from Stockholm, WI and he keeps a summer home in Pepin. Greg and my mom were nice enough to invite us to join them and I jumped at the chance to bring my city-slicker husband and dog to the country.
It had been several years since I had last made the 6 hour drive to Pepin from Chicago, but Mr. B and I figured it was about time that he got to experience the place that I loved so much as a kid. The area is home to the Laura Ingalls Wilder Museum (she lived in Pepin and it's the setting for her first book), the National Eagle Museum and where the movie Grumpy Old Men was filmed. Red Wing is where Red Wing boots are made and Stockholm is a thriving town for artists (if you're in the area next week make your way to the Stockholm Art Festival!).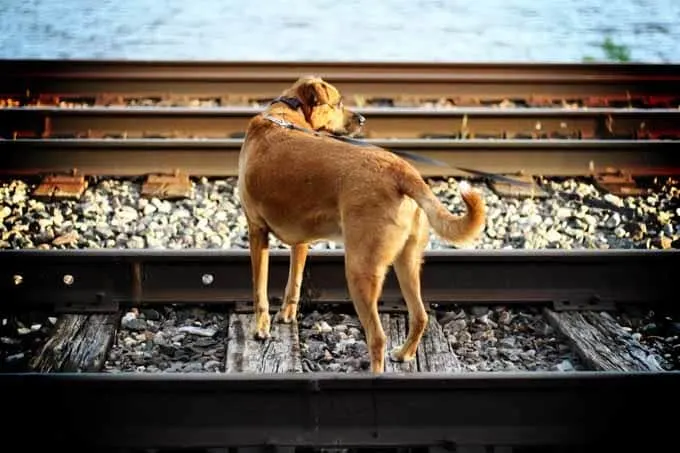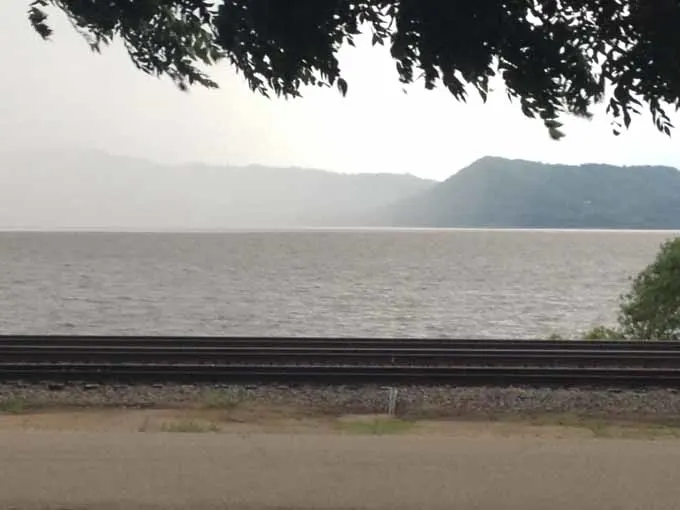 Pepin did not disappoint. Even though it rained a lot, we had a blast. We got to visit with family and friends that I hadn't seen in ages – I felt slightly nostalgic the entire time.
There is something about fresh air in large quantities that makes me so happy. If I could relocate us there permanently, I would. Well, at least in the summer (Chicago winters are bad, but winters there are worse.)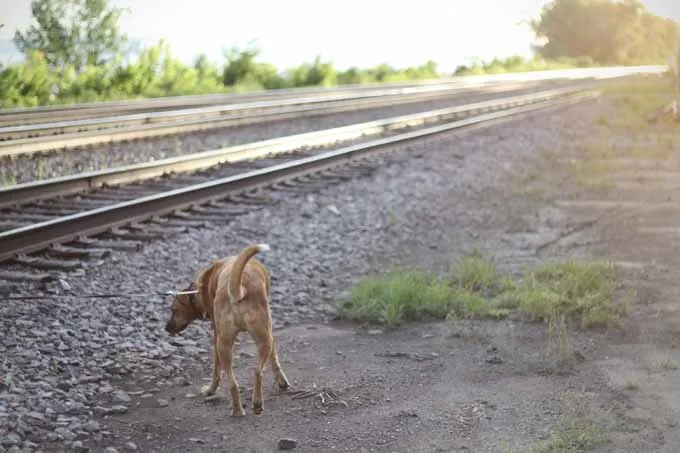 One day, we took a drive around the entire lake starting in Pepin. We went through Stockholm, Maiden Rock, Bay City, Red Wing, Lake City, Reads Landing, Wabasha, Nelson and back to Pepin. You can take the same trip by following the signs for the Great River Road. For more information on the Great River Road, check out the Wisconsin or Minnesota websites.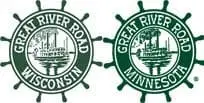 There were so many restaurants and little shops along the way. We also found two local festivals (one in Bay City, WI and the Water Ski Days in Lake City, MN) – we didn't know anyone but sometimes that's just how it goes. Grab a beer (or a cider) and people watch. An adult bald eagle flew past us to catch a fish – a little unexpected and I didn't grab my camera in time. Oops.
There's something to be said about going places with "a local" – we took a lot of back roads. This meant driving around corn fields hidden in the Mississippi River bluffs and even coming across a black bear walking through the corn. Scary and cool at the same time. I say try to befriend someone who will tell you which county roads will get you places and take those once in a while because you just might see some crazy stuff too.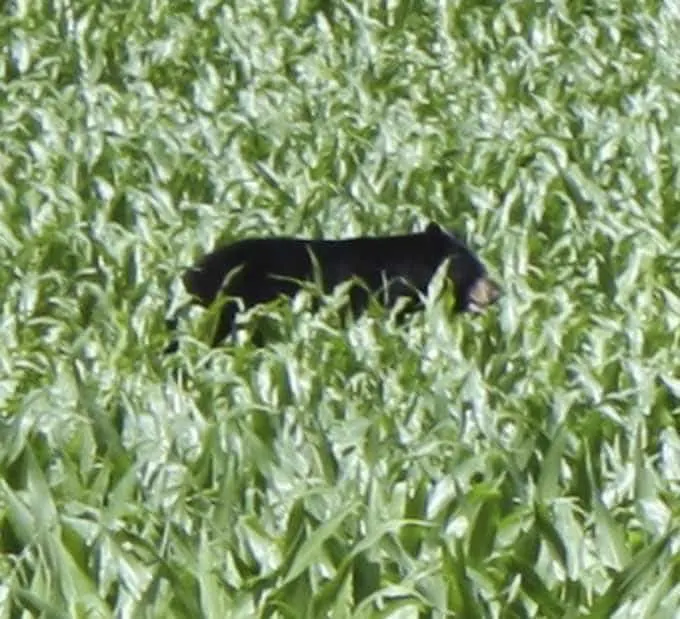 I decided to put together a little travel guide of places to go around the Lake Pepin area. I'm covering both the Wisconsin and Minnesota sides but didn't get a chance to go to half of the places that are now open in the area. Some of these places I mention don't even have web pages – this may seem odd to some, but I think its part of what makes the area so unique and special. In the case that I couldn't link to a web page, I link to a Facebook page.
Obviously there are places missing from my list – this list will be updated as I make my way back there in the fall. If you know of a spot worth mentioning, feel free to leave it in the comments and I will do my best to check it out on my next visit.
Lake Pepin Travel Guide
Pepin, Stockholm, Maiden Rock, Bay City, Red Wing, Lake City, Wabasha, Nelson
Restaurants
Harbor View Cafe, 314 First St, Pepin, WI
Pickle Factory, 205 First St, Pepin, WI
Reads Landing Brewing Company, 70555 202nd Ave, Reads Landing, MN
Specialty Shops
Smiling Pelican Bakeshop, W3556 Highway 35, Maiden Rock, WI
Hallstrom's Florist and Sweet Shop, 317 Bush St, Red Wing, MN
The Palate, W12102 State Hwy 35, Stockholm WI
Nelson Cheese Factory, S237 State Road 35, Nelson, WI
Wineries/Cideries
Villa Belleza Winery, 1420 3rd St, Pepin, WI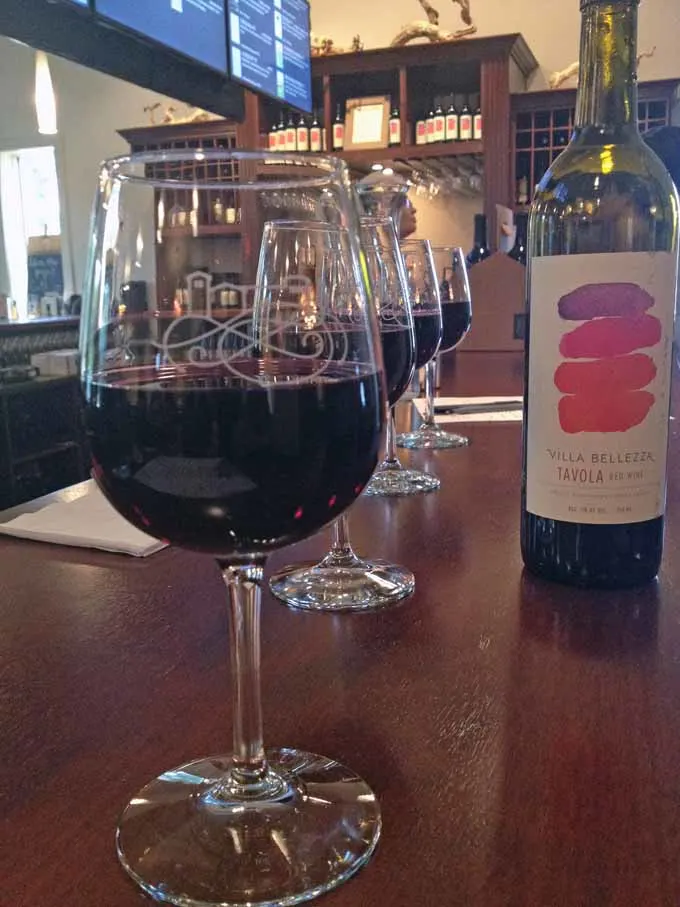 Maiden Rock Winery & Cidery, W12266 King Lane, Stockholm, WI
Great River Road Wine Trail, throught Wisconsin, Minnesota, and Iowa
The Great River Road Wine Trail is a collection of 11 wineries all located near the Upper Mississippi River in the states of Minnesota, Wisconsin, and Iowa. Villa Belleza and the Maiden Rock Winery & Cidery are 2 of the 11 wineries – spend a few days traveling from winery to winery, discovering the wines of the Great River Road.
Scenery and Things to Do
Laura Ingalls Wilder Museum, 306 Third Street, Pepin, WI
National Eagle Center, 50 Pembroke Ave, Wabasha, MN
Accommodations
We have always stayed in the family home, but I did a little research on accommodations. This area is a bed and breakfast mecca, FYI. I suggest looking into the individual towns and seeing what's available. There are numerous hotels, bed and breakfasts, inns – even campgrounds.
St. James Motel, 406 Main St.Red Wing, MN
Great River Amish Inn, 311 3rd St/Highway 35, Pepin, WI
TansyHus, W12066 Second Street, Stockholm, WI
---
So get yourself in a car, and get yourself to Lake Pepin.SaveSaveSaveSave