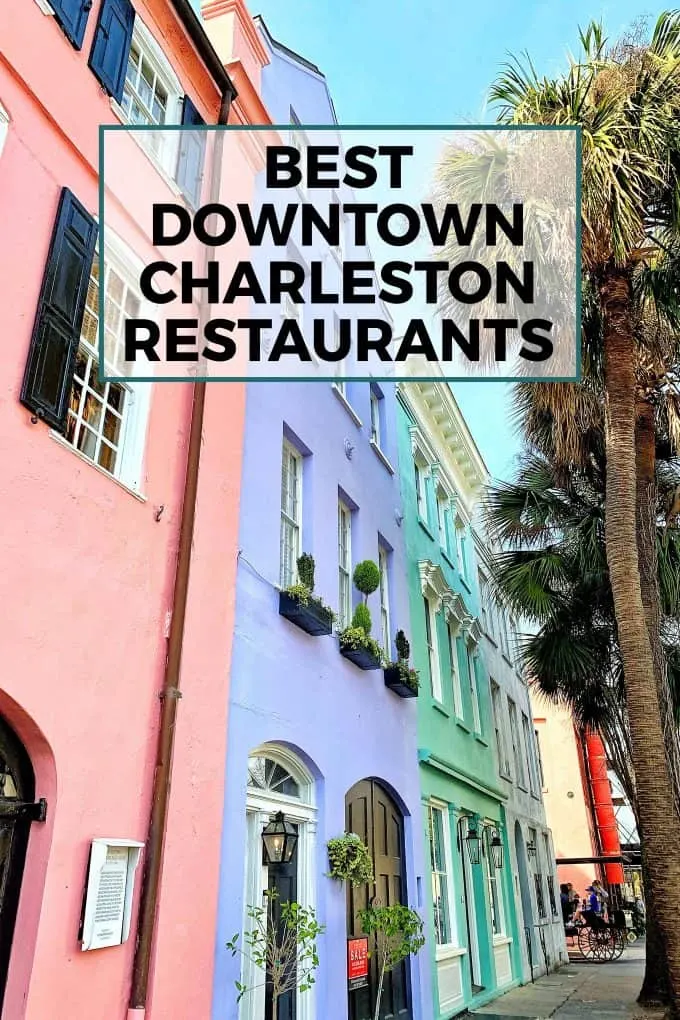 If you follow me on Instagram, you saw a ton of photos from my recent trip to Charleston, SC.
Charleston is my new favorite US city and I have even been dreaming about moving there.
I was in town for the Charleston Wine and Food Festival but made sure I had time (and room in my belly!) to visit as many restaurants in 4 days as possible.
Downtown Charleston is easy to navigate and I walked to and from most places. Uber and Lyft are also readily available!
Best Downtown Charleston Restaurants
Breakfast and Brunch
Many of these Charleston brunch and breakfast spots are also open for lunch and dinner.
---
Millers All Day – 120 King Street
After a ton of research on instagrammable spots in Charleston, I decided to add Millers All Day to my list.
The restaurant is super-cute and my ham biscuit with fig jam and havarti cheese was just what I needed to start my day. Two thumbs up.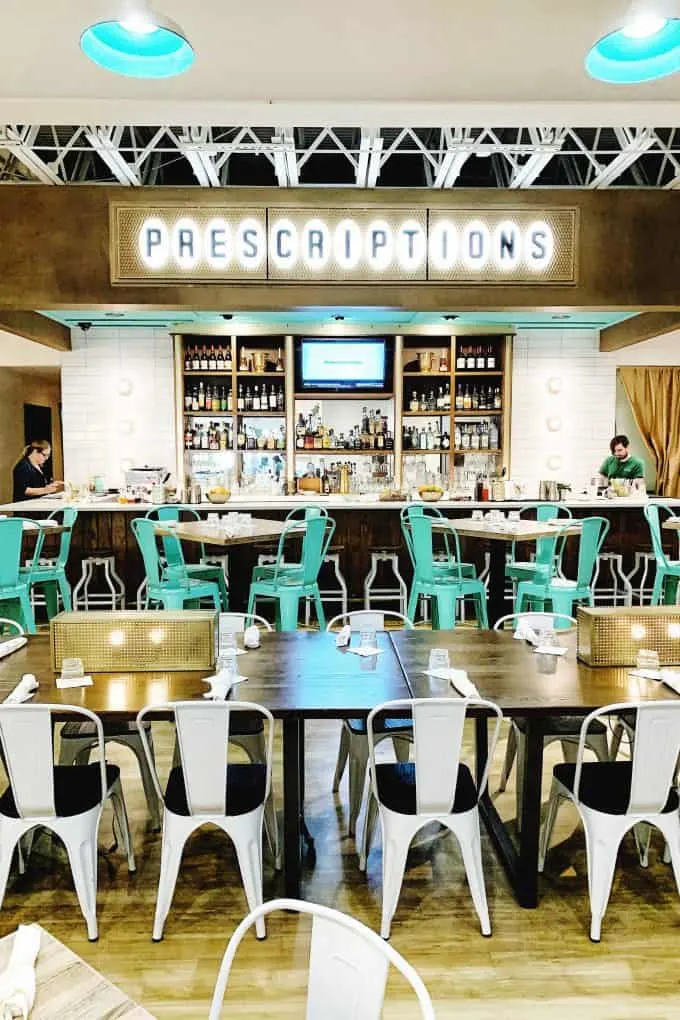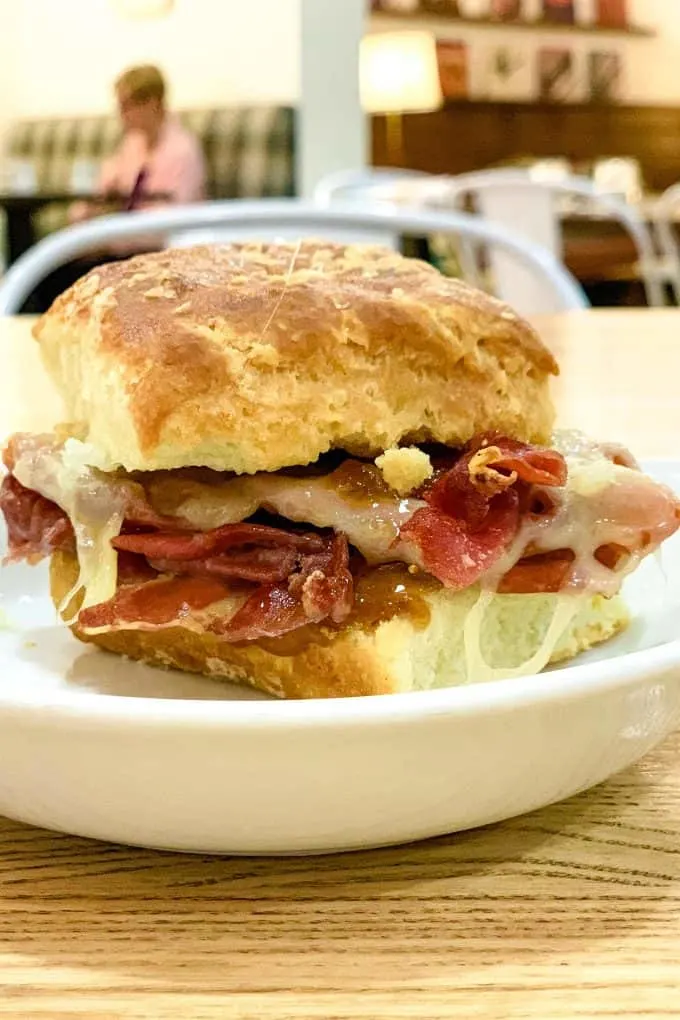 Callie's Hot Little Biscuit – 476 ½ King Street
The first time I visited Charleston everyone I knew told me to go to Callie's. And so I did.
I second the recommendation to say you have been there – get a biscuit sandwich and some grits.
Sometimes the lines get really long – Callie's has a second location in the French Quarter that's only a 20-minute walk away.
Basic Kitchen – 82 Wentworth Street
You can get dinner at Basic Kitchen too but I went for brunch. Super cute decor and delicious food.
I got a charcoal latte and the fish tacos. I know that sounds like a strange combo, but… tacos.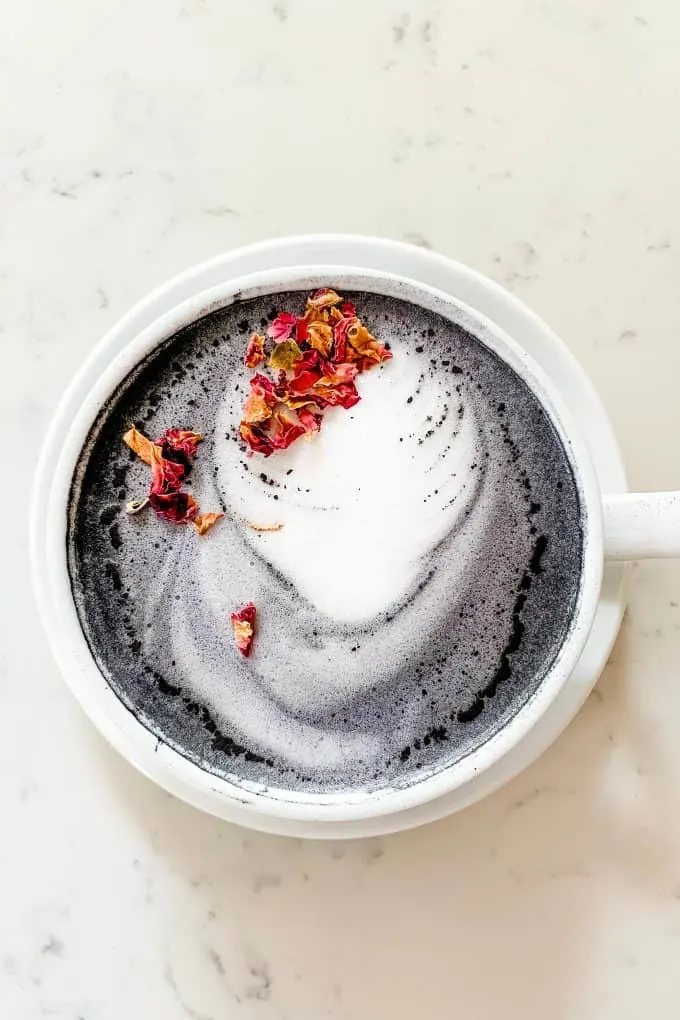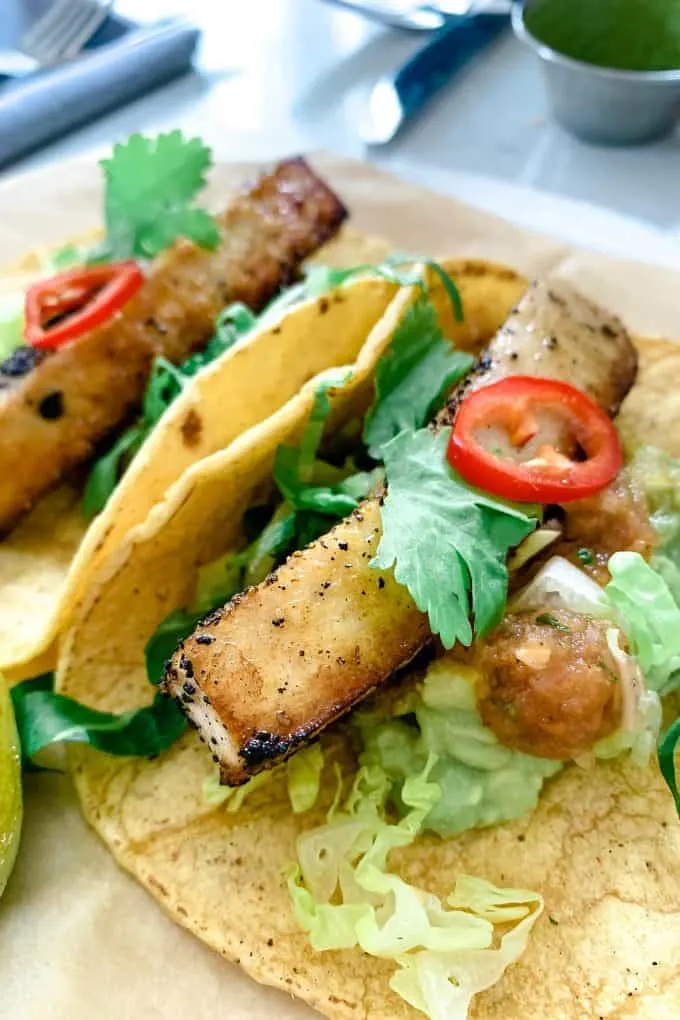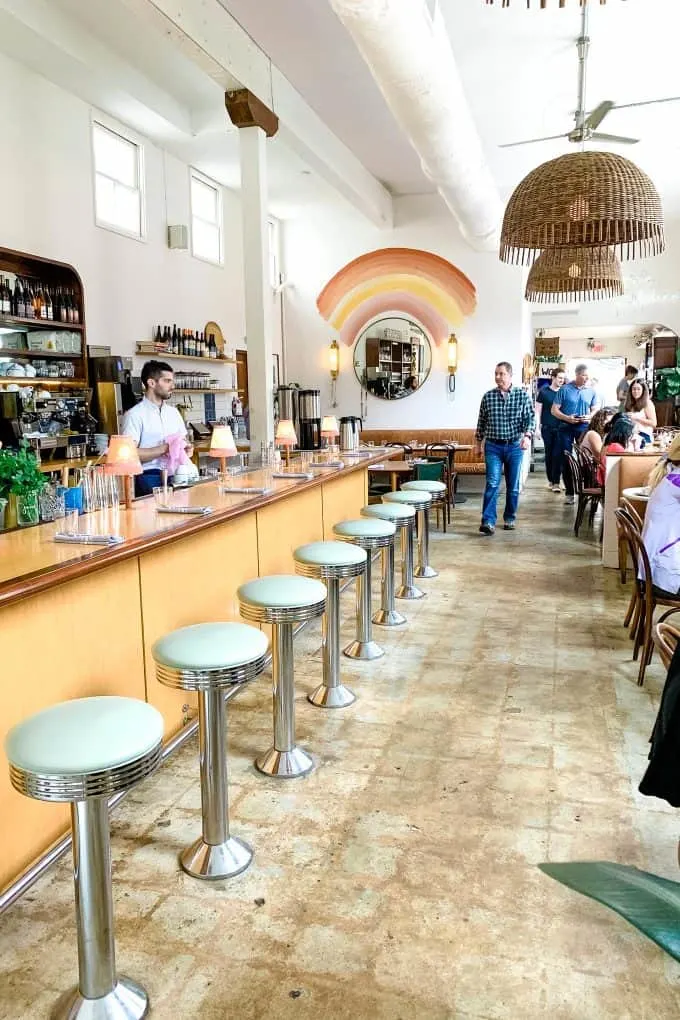 Lunch and Dinner
Amen Street Fish and Raw Bar – 205 E Bay Street
There is no shortage of raw bars in Charleston and Amen Street has made it to my short list.
We ordered shrimp and grits and a fried green tomato BLT (I always order one if I see it on the menu.) Delicious.
Also, the staff is incredibly friendly and was very patient with me while I was taking photos of the oysters. Good food, nice staff, great restaurant find!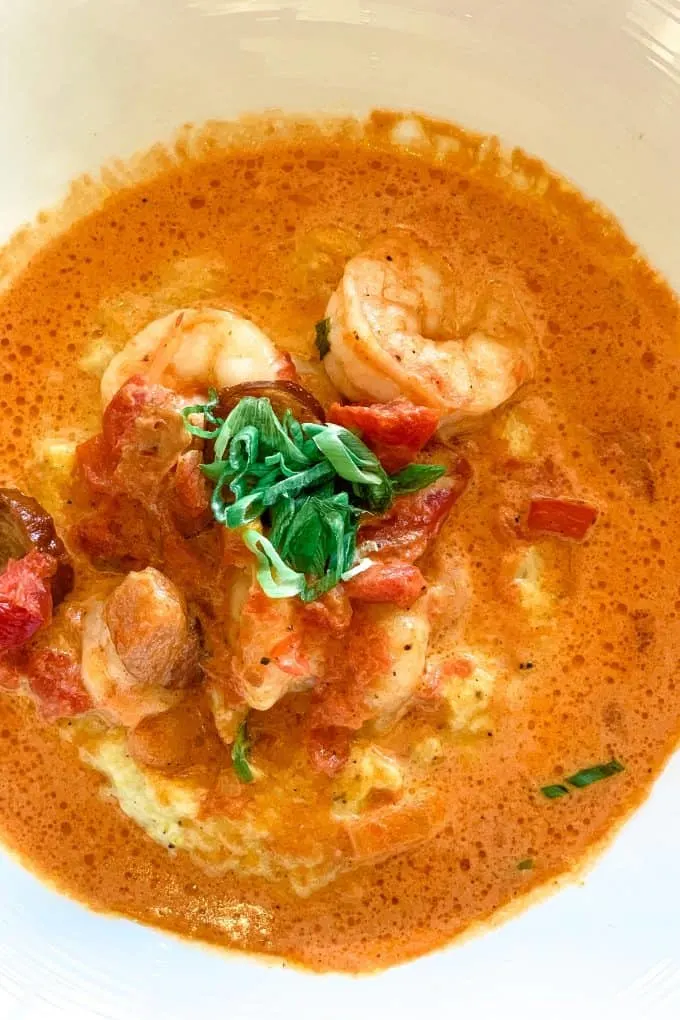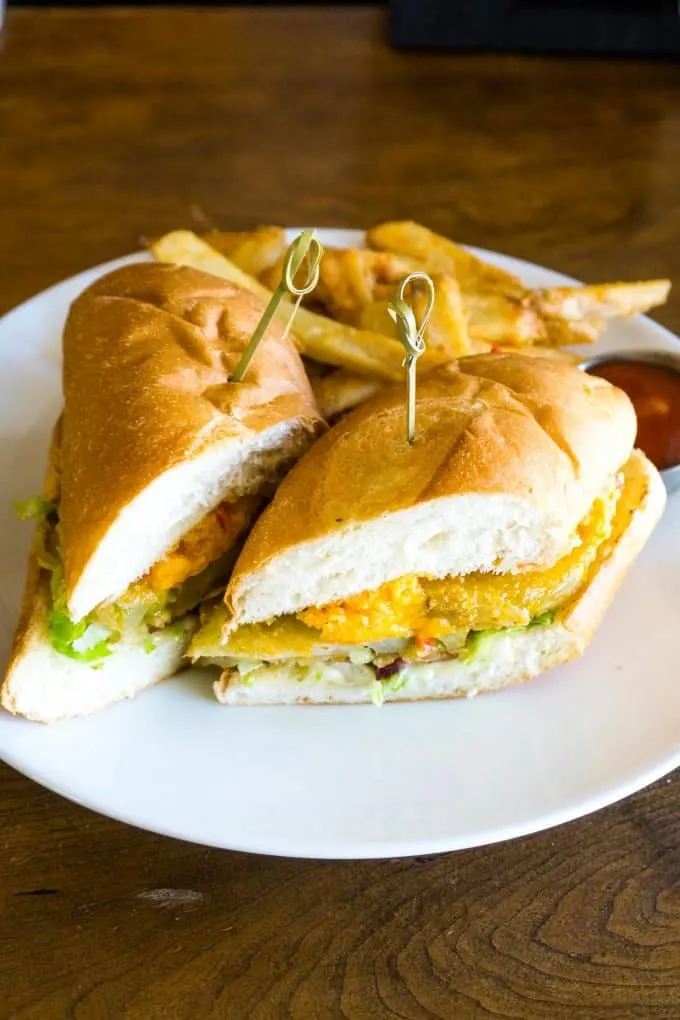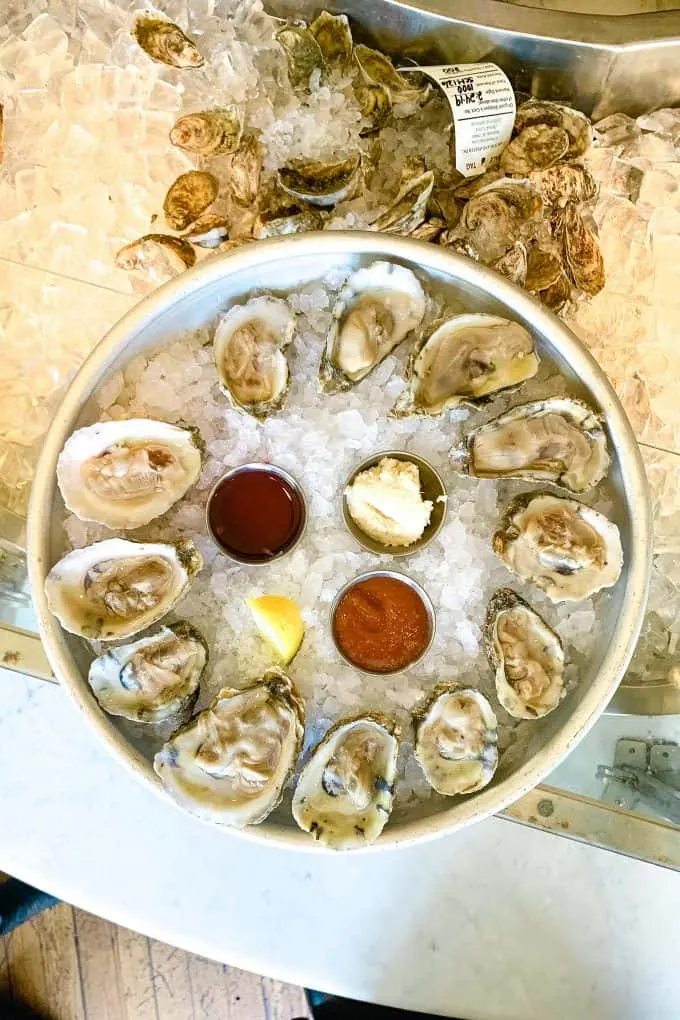 Anson Restaurant – 12 Anson Street
It was a little too dark to take food photos which was a nice change of pace. We ordered the scallops and the salmon and as it was my first night in Charleston, I had to order a side of grits.
I was so full and the food was so good.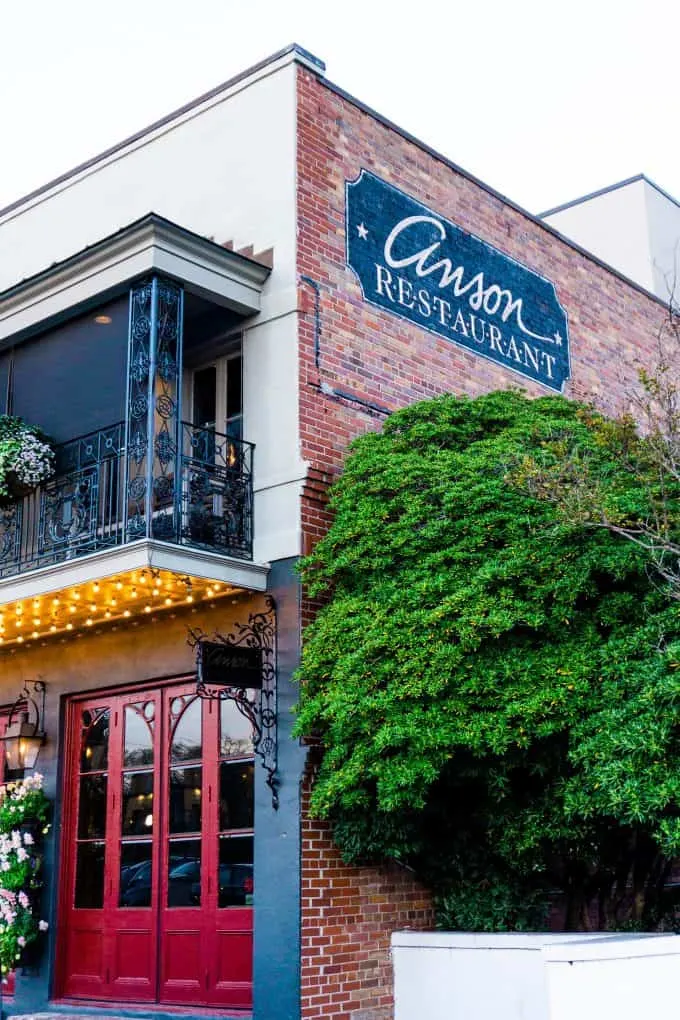 Leon's Fine Poultry and Oyster Shop – 698 King Street
THE CHICKEN. When we visited Leon's it was our fourth lunch of the day (or first dinner?) so we were pretty full.
That didn't stop us from splitting a half chicken and devouring it. I don't normally eat fried chicken but I'm so glad I did.
Come early to grab a seat on their cute outdoor patio.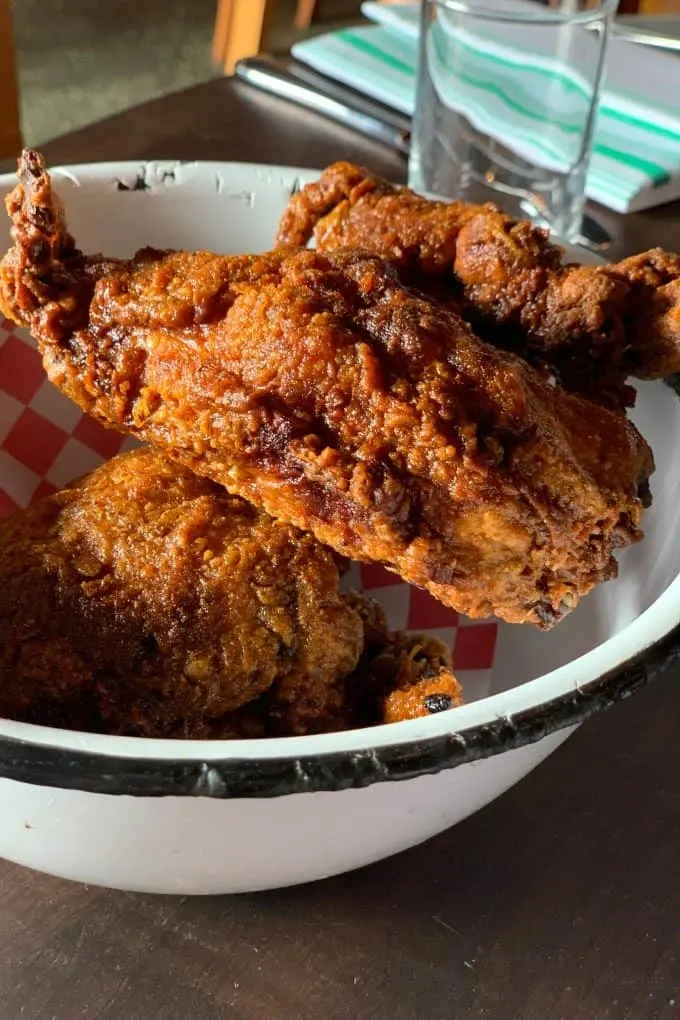 Magnolia's – 185 East Bay Street
Magnolia's is another place that was highly recommended by everyone I know. We weren't planning on going there but we had 45 minutes to spare and decided to stop in.
I definitely recommend making reservations – we were able to squeeze into a small table because we were going to eat and run (not the same as dine and dash).
I plan to come back here next visit to eat a full meal.
Pictured: grilled cornbread and fried green tomato.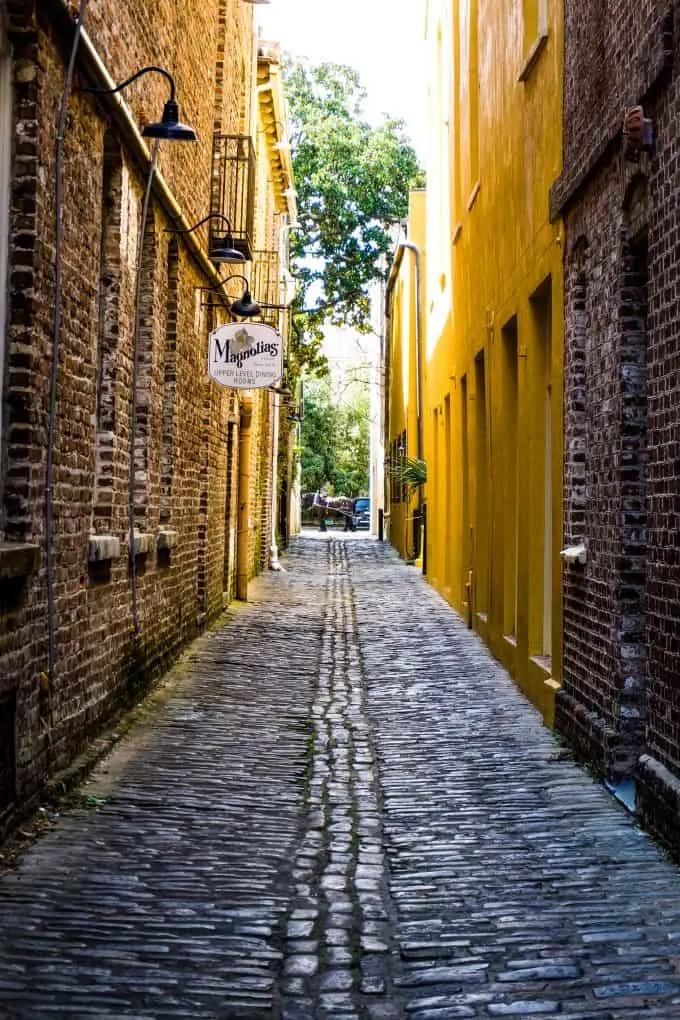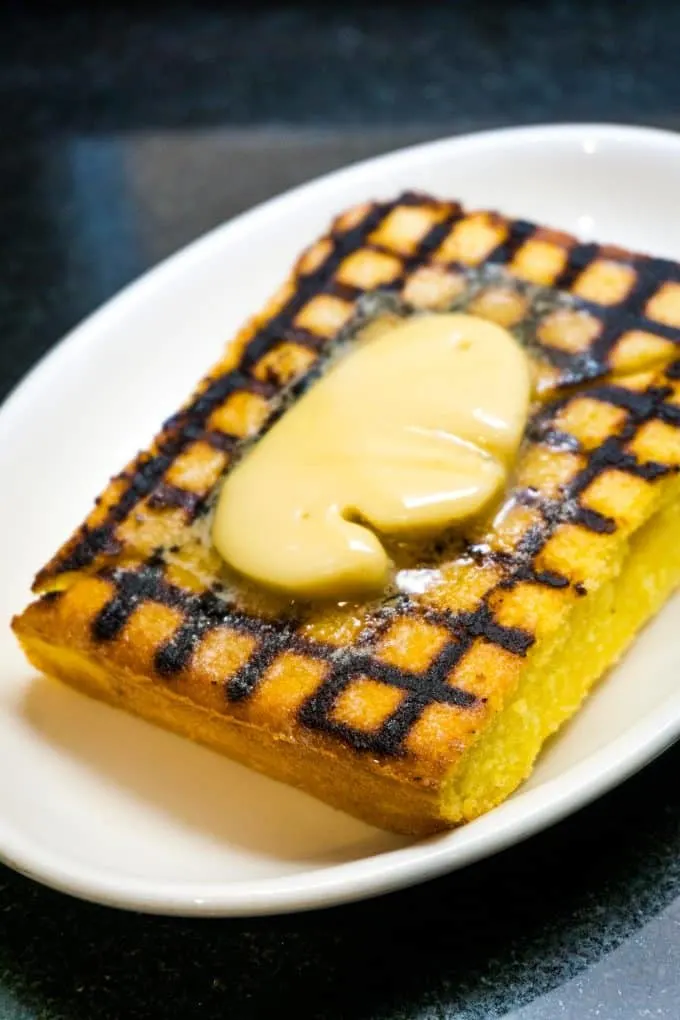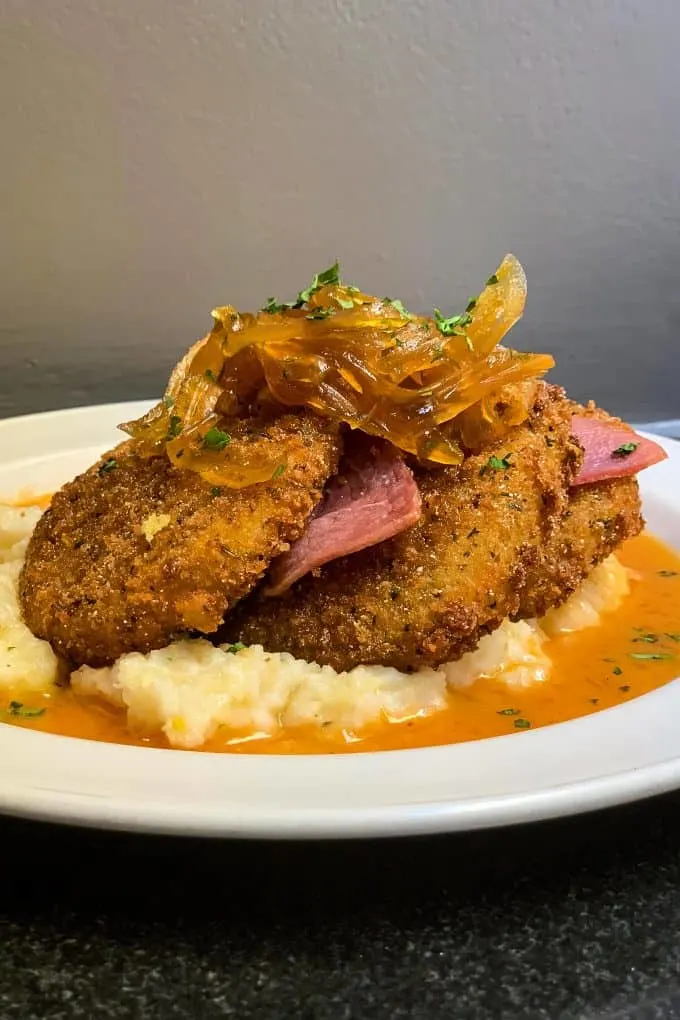 Rodney Scott's BBQ – 1011 King Street
You can't go to Charleston without stopping at Rodney Scott's BBQ.
We chowed down on fried catfish, bbq chicken, and all the sides. Next time I go to Charleston next time (and there definitely will be a next time), I'll be ordering some spare ribs for sure.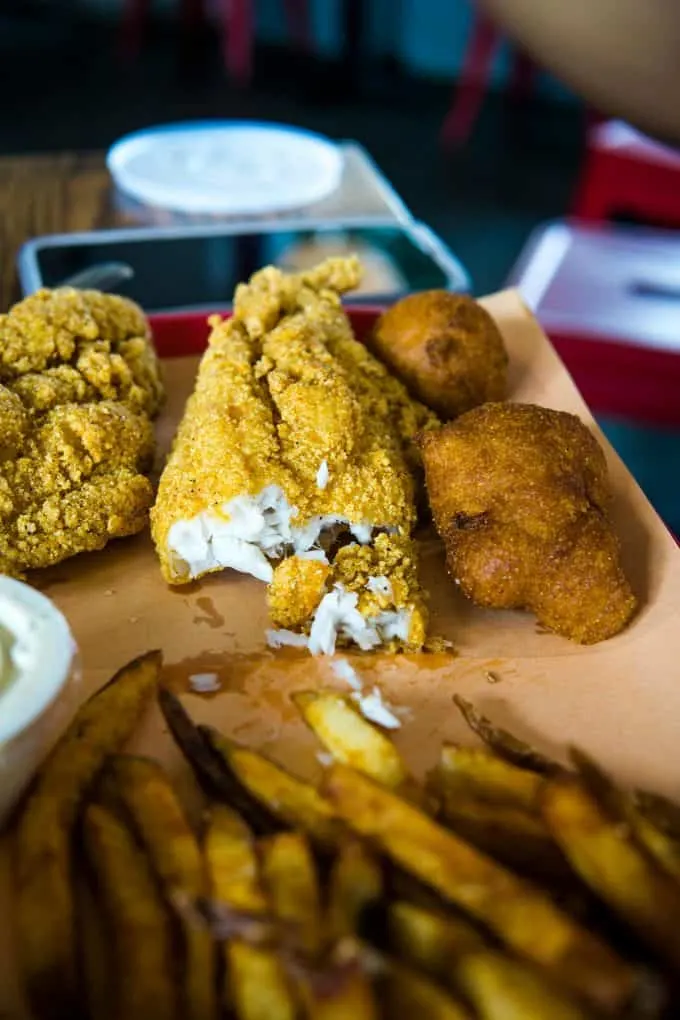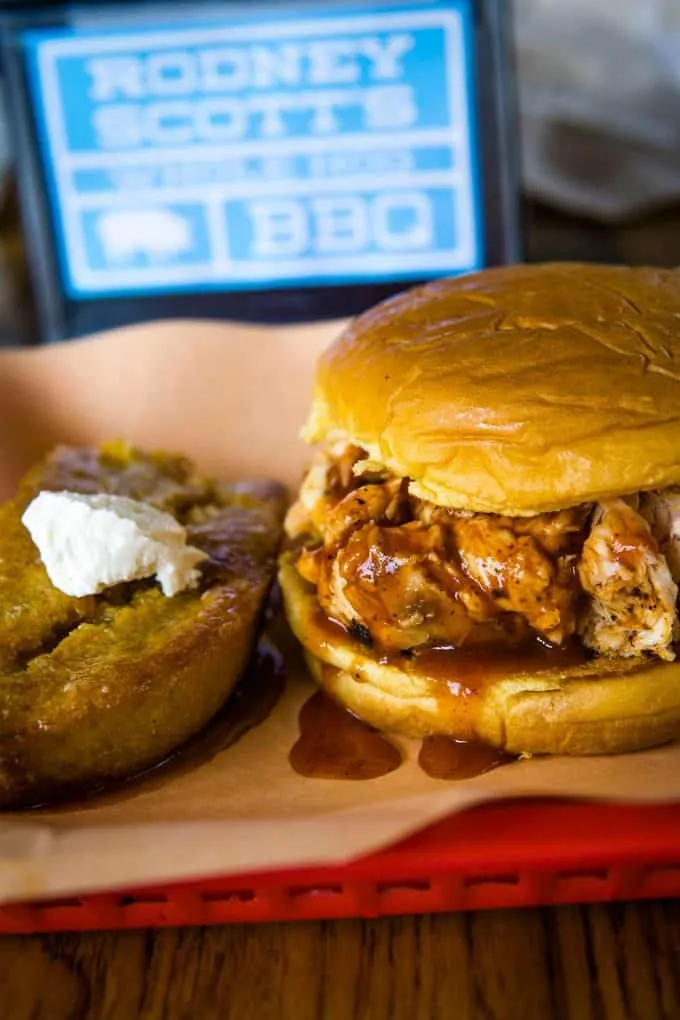 The Darling Oyster Bar – 513 King Street
There is no shortage of oyster bars in Charleston and that is an amazing thing. The Darling has great oysters, great cocktails, and I highly, highly recommend it.
Save this spot for Sundays when they serve their crab claw Bloody Marys.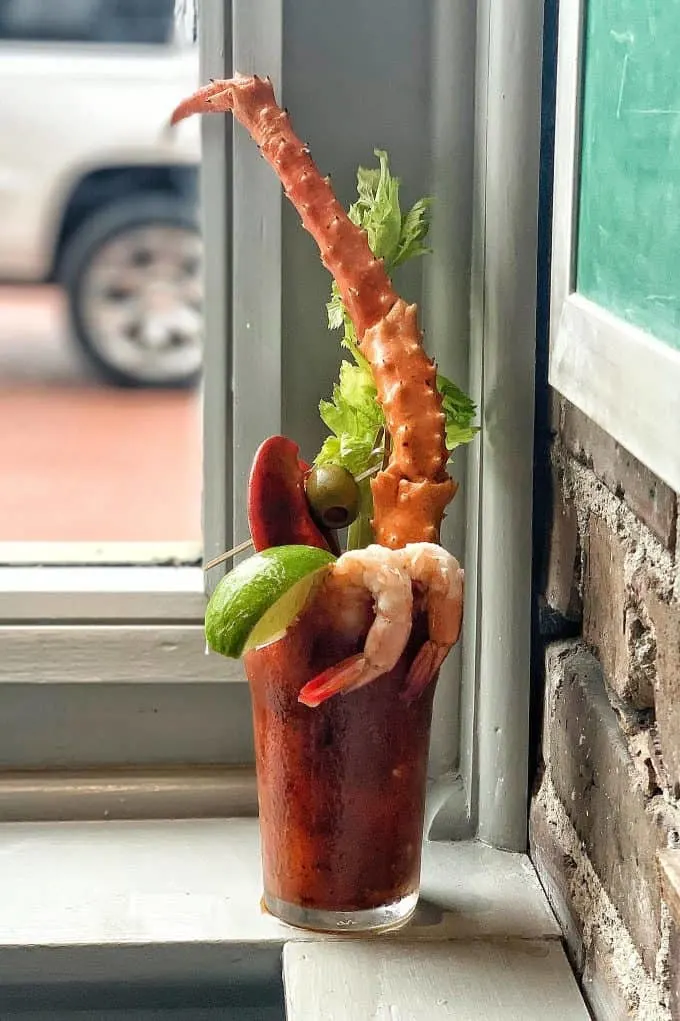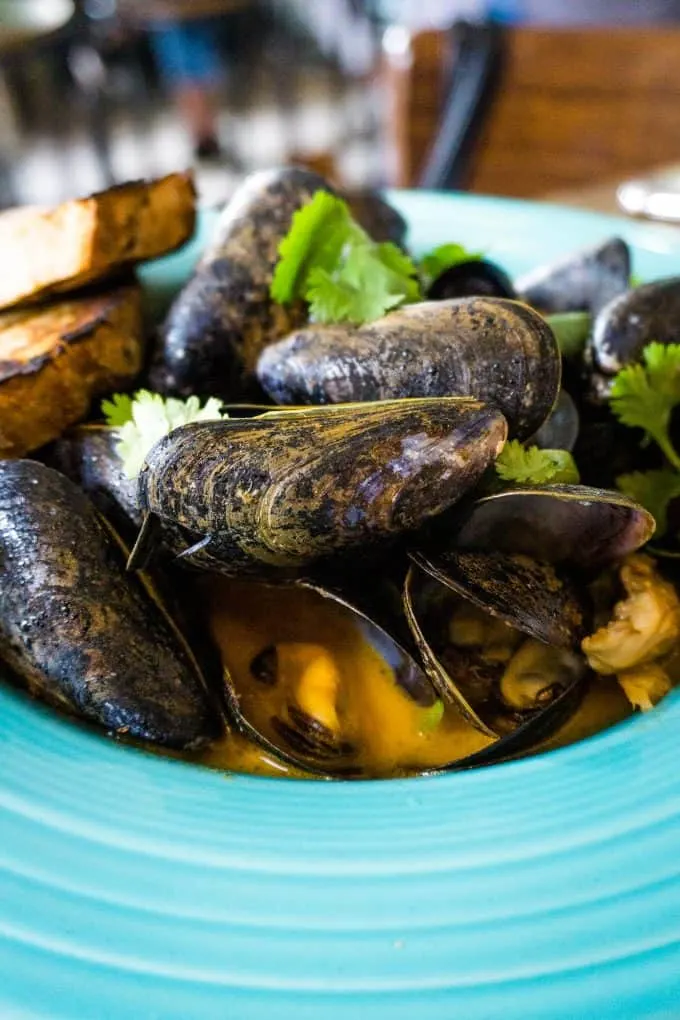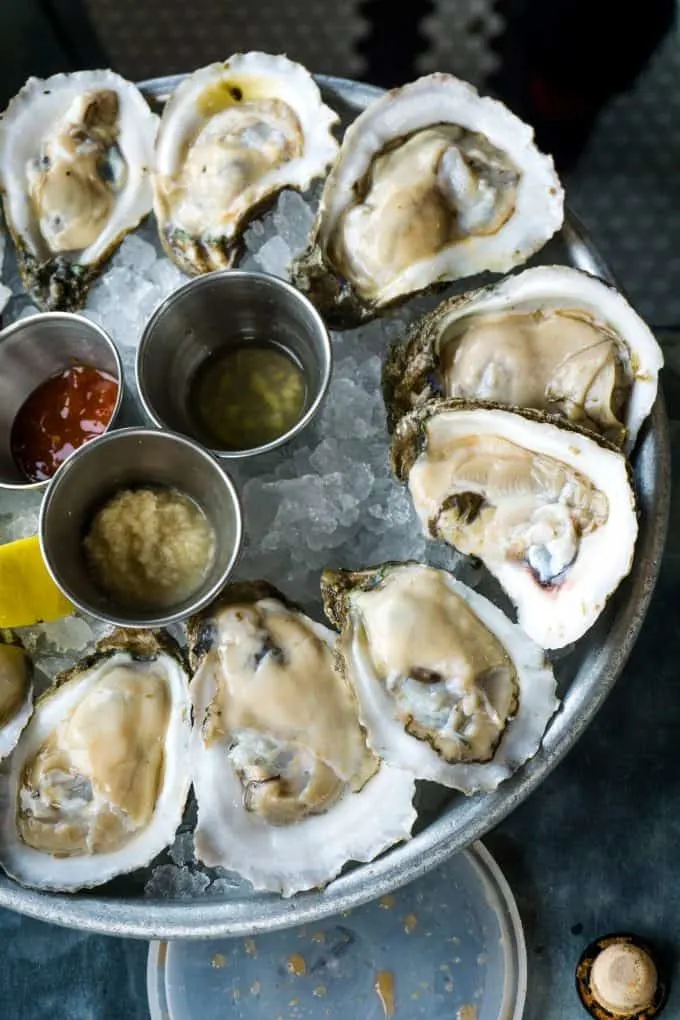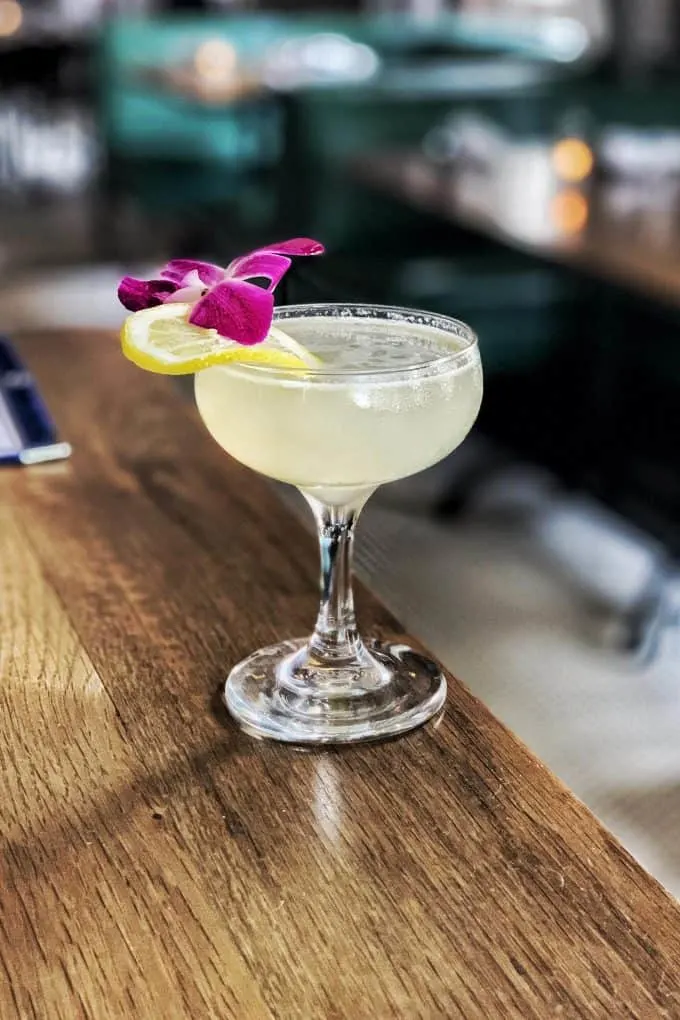 Xiao Bao Biscuit – 224 Rutledge Street
This restaurant is a little out of the way but you'd never guess it by the number of people eating there for lunch.
I opted for Xiao Bar Biscuit's version of okonomiyaki – a Japanese cabbage pancake. Mine was topped with a fried egg and some pork candy.
I would have ordered more, because everything looked and smelled delicious, but this was more than enough food for one and I left full and satisfied.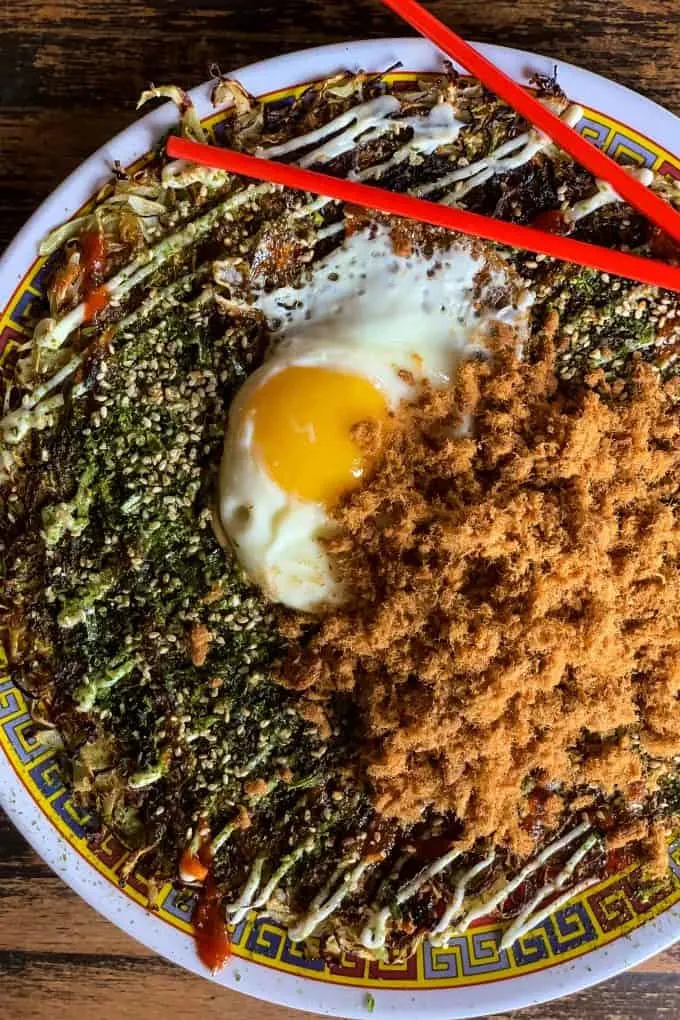 Cocktails
Prohibition – 547 King Street
When I visited Prohibition on my first trip to Charleston, the restaurant was full of energy and live music.
Two years later the cocktails are still flowing and their patio is still where I want to imbibe. Great cocktail list and food to boot.
Zero – 0 George Street
Zero's tasting menu is out of many people's budgets BUT their cocktail menu is not! Enjoy a cocktail or two on the laid-back veranda of this hotel and restaurant.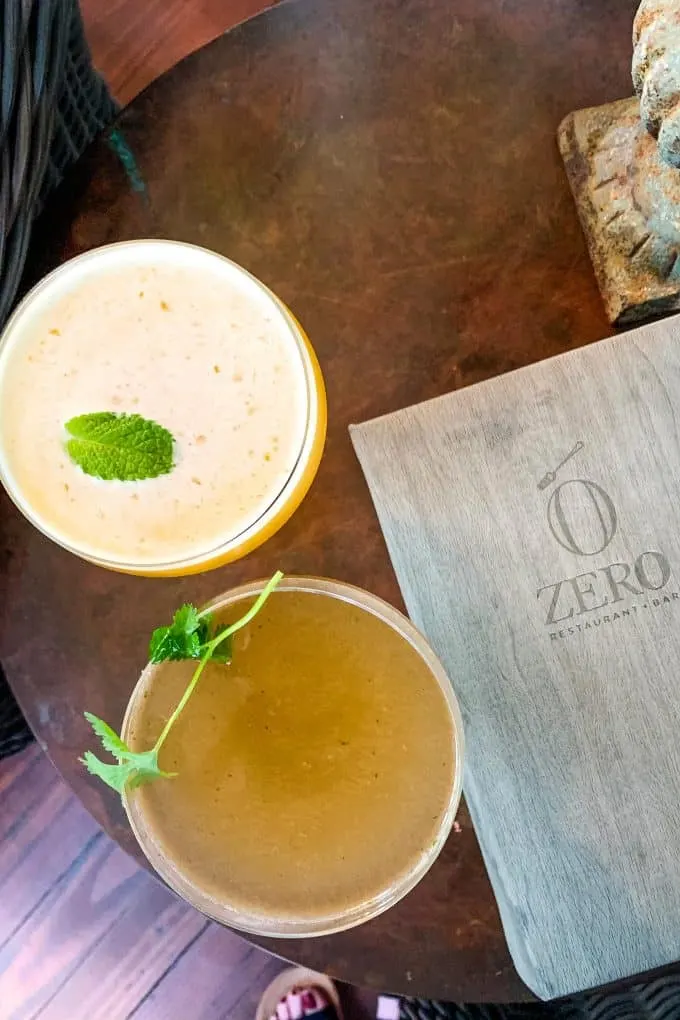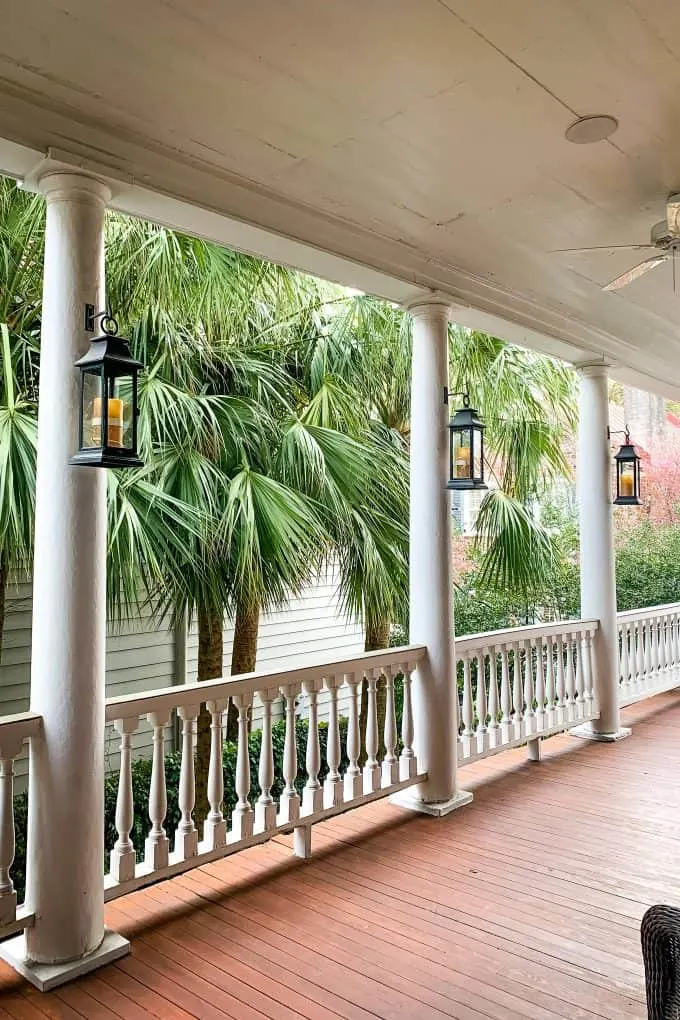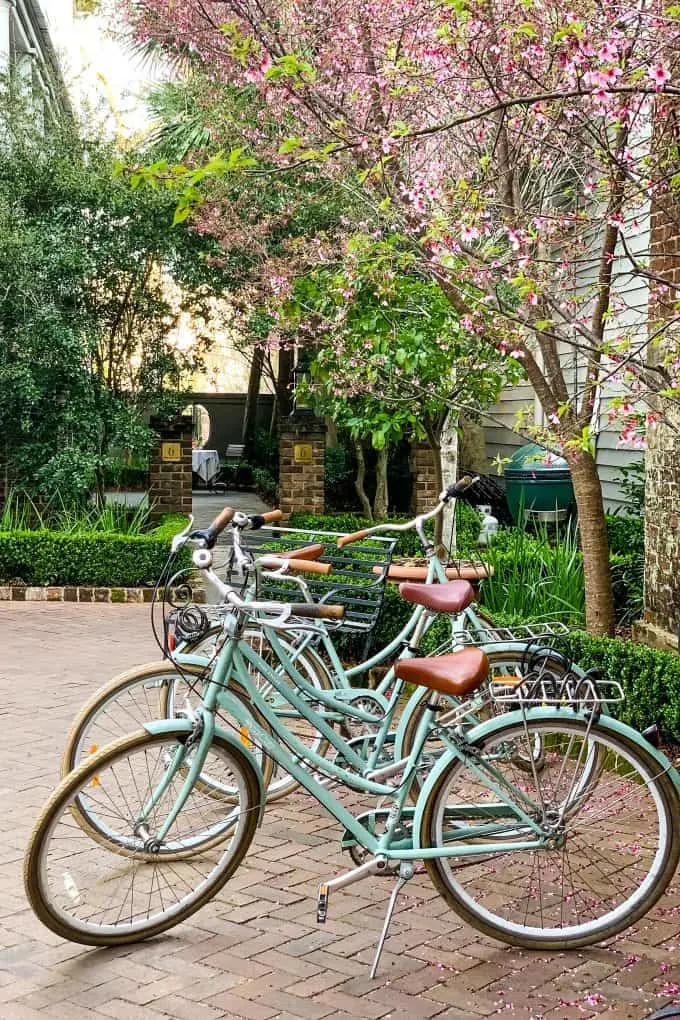 Coffee
Pounce Cat Cafe – 283 Meeting St.
There are a lot of places to get coffee but I recommend drinking your coffee with a cat.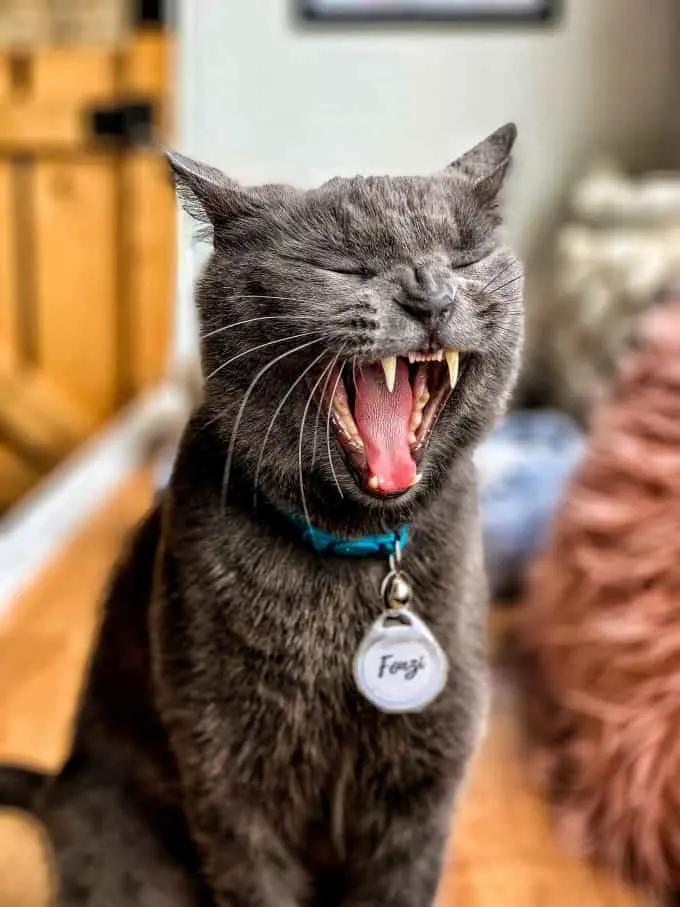 Looking for more great travel posts?