How to make a hot toddy – the Ultimate Guide. The ingredients, the tools, and a classic hot toddy recipe. Perfect for warming you up when you have a cold!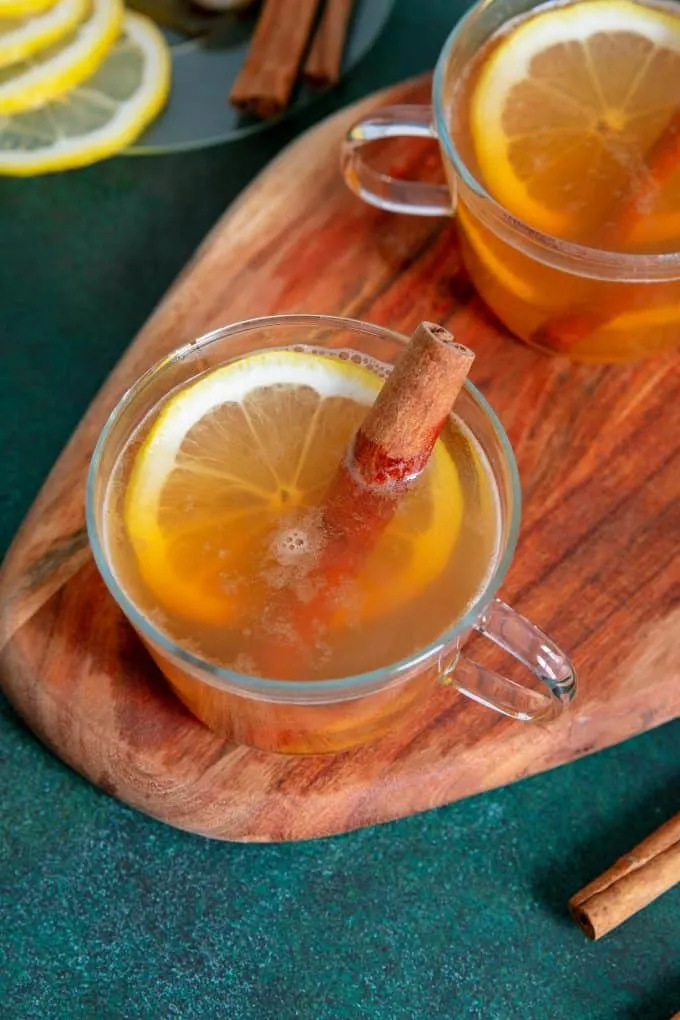 Many people with sore throats, coughs, or colds will turn to hot toddies as their home remedies. Maybe its because they are so easy and simple to make. Maybe because its warmth really does soothe your throat.
Either way, people swear it makes you feel better and today I'm going to agree.
---
This post contains some affiliate links for your convenience. Click here to read my full disclosure policy.
Easy Black Bean Soup Ingredients
Black Beans – Black beans serve as this hearty soup's primary ingredient and star. They bring a rich, earthy flavor and a creamy texture that forms the base of the soup.
Chicken Broth – The chicken broth provides a flavorful and savory liquid base. It adds depth to the black beans' taste and ensures the soup is well-seasoned.
You can use homemade chicken broth or store-bought depending on your preference and availability.
Diced Tomatoes – Diced tomatoes contribute a vibrant and slightly tangy element to the soup. They enhance the flavor profile and provide a pleasant contrast to the richness of the black beans.
The diced tomatoes also offer a bit of texture to the soup.
These three simple ingredients come together to create an Easy Black Bean Soup that's quick to prepare and deliciously satisfying.
It's a fantastic option for a quick and nutritious meal, especially when served with toppings like sour cream, shredded cheese, chopped cilantro, or a squeeze of fresh lime juice.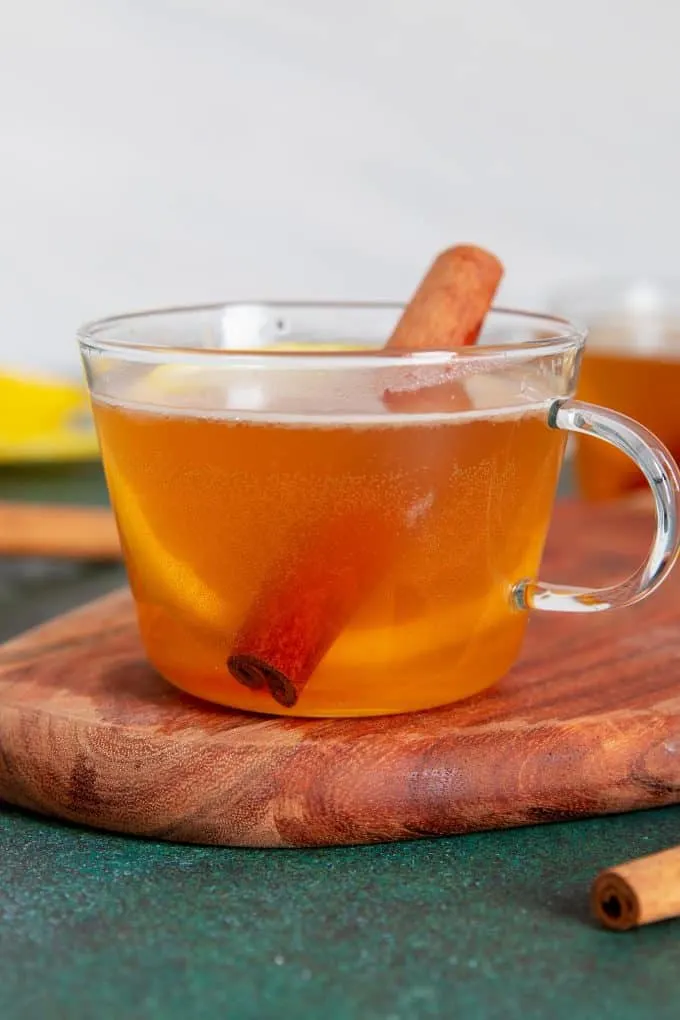 What is a Hot Toddy?
I went to my good friend Wikipedia to help with this question.
A hot toddy is a mixed drink made with hot water and liquor with honey, herbs, or spices. This cocktail goes back all the way to 1786!
How To Make A Hot Toddy
A hot toddy is one of the easiest drinks to make. That is especially helpful if you're under the weather with a cold or the flu.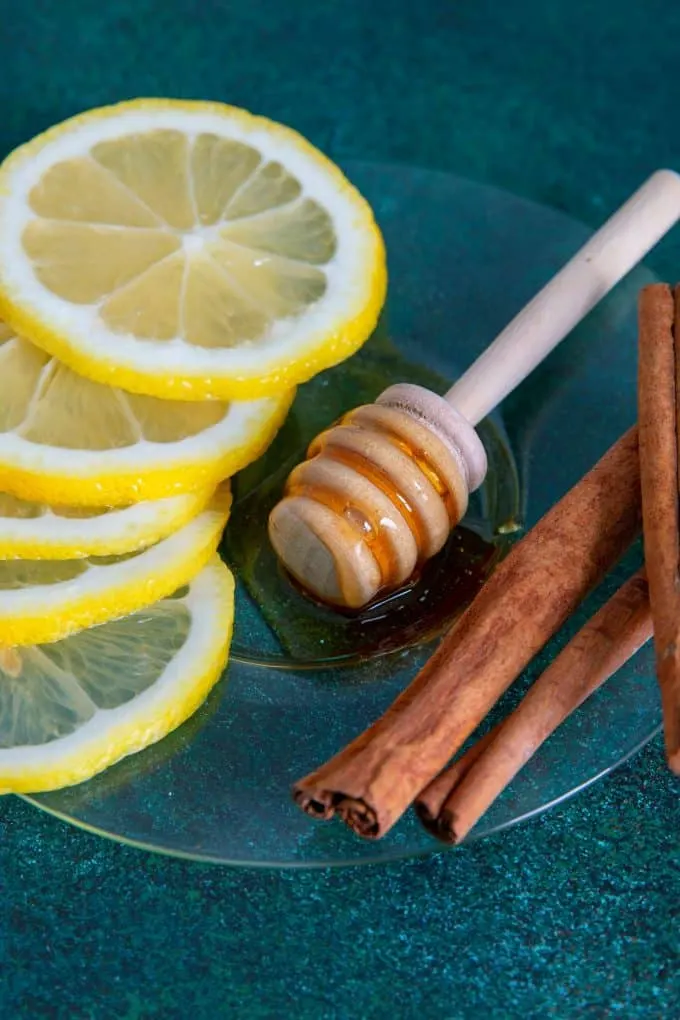 Hot Toddy Ingredients
A hot toddy comprises of the following ingredients
hot water
honey
lemon juice
Ingredient Variations
Instead of hot water, consider using tea. Earl Grey is citrusy and is a great alternative.
The whiskey could easily be swapped out for rum or brandy. You could also use orange juice or slices instead of lemons or add additional spices like star anise.
Hot Toddy Glassware
Because this is a hot drink, you will definitely need glasses with handles. I like these warm beverage mugs – they are the perfect size for a hot toddy.
I'm also particularly fond of these Hot Toddy Diagram glasses.
Hot Toddy for a Cold
I want to preface this by stating that I am not a doctor and this is not medical advice. That being said, there is a common belief that a hot toddy is a great home remedy for colds, coughs, and sore throats.
Looking for more hot cocktails?
Try these: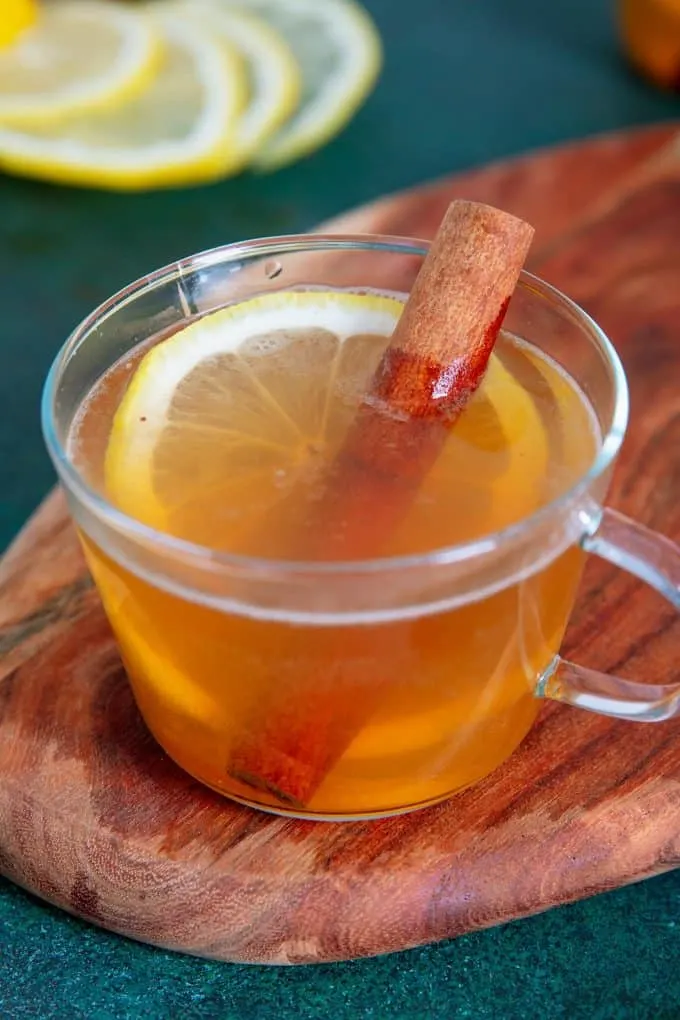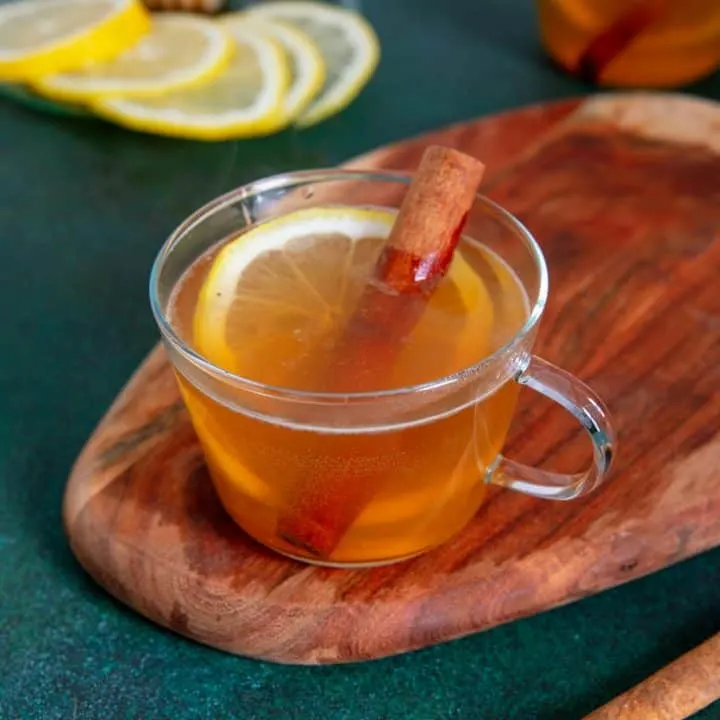 Hot Toddy Recipe
How to make a hot toddy - the Ultimate Guide. The ingredients, the tools, and a classic hot toddy recipe. Perfect for warming you up when you have a cold!
Ingredients
1.5 ounces whiskey
1 tablespoon honey
2 ounces hot water
2 teaspoons fresh lemon juice
1 cinnamon stick
Instructions
Combine the whiskey and honey in a glass. Top with hot water and lemon juice. Add a cinnamon stick to the glass and use that to stir the ingredients
Notes
Garnish with lemon slices and cinnamon sticks.
Recommended Products
As an Amazon Associate and member of other affiliate programs, I earn from qualifying purchases.
Nutrition Information:
Yield:

1
Serving Size:

1
Amount Per Serving:
Calories:

166
Total Fat:

0g
Saturated Fat:

0g
Trans Fat:

0g
Unsaturated Fat:

0g
Cholesterol:

0mg
Sodium:

4mg
Carbohydrates:

19g
Fiber:

1g
Sugar:

18g
Protein:

0g