This mixed berry milkshake is easy to make and a great way to use up summer's bounty of berries. You can use any berries you want – raspberries, blackberries, blueberries or strawberries. It will taste delicious each time!
We have a ridiculous grape vine in our yard that I'm just now learning how to prune. The other day, as I was clearing it away from the sidewalk, fence (and neighbor's fence), I discovered a lone raspberry bush.
How did that get there?
My guess is one of the myriad of birds I watch dropped the seeds there or the berry itself. And lo and behold, amidst all of the crazy grapes, it found enough light and water to grow. Nature is pretty amazing.
All of this raspberry talk sent me to the farmer's market over the weekend to see what kind of berries I could find.
Luckily, I found all of the berries.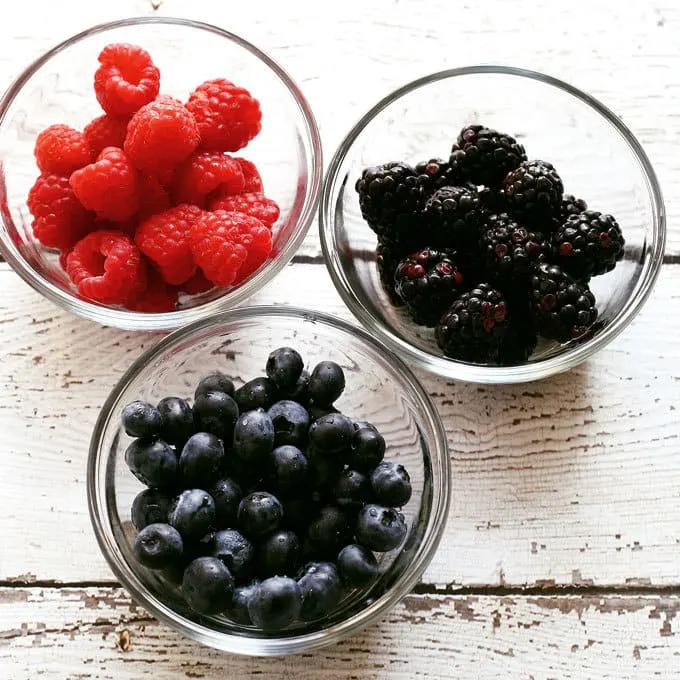 Mixed Berry Milkshake Recipe
I've decided to never again eat a fast food milkshake when I can make one as fantastic as this mixed berry milkshake recipe at home.
The one thing that I always have in my refrigerator, no matter the season, is berries. I'm really not picky either – I love raspberries, blueberries and blackberries equally. I thought it would be great to make them the stars of this shake.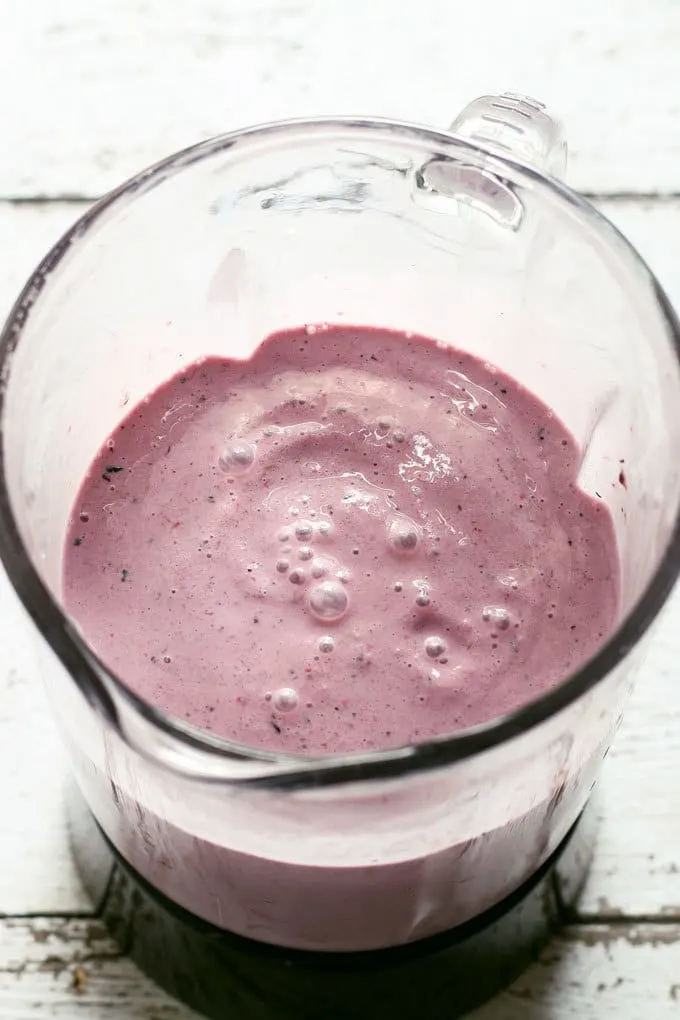 Milkshakes are very easy to make at home. Remember that ice cream sitting in the back of your freezer? Yeah, turn it into a milkshake!
My secret trick is crushed ice. I like to put a few ice cubes in my blender first and crush them real well before adding the rest of the ingredients.
The crushed ice gives a homemade shake a fluffiness that I just love!
Something else to keep in mind – the higher the fat content of your milk, the thicker the milkshake. If you are using skim milk, use a little less than the recipe says so that your shake isn't too runny!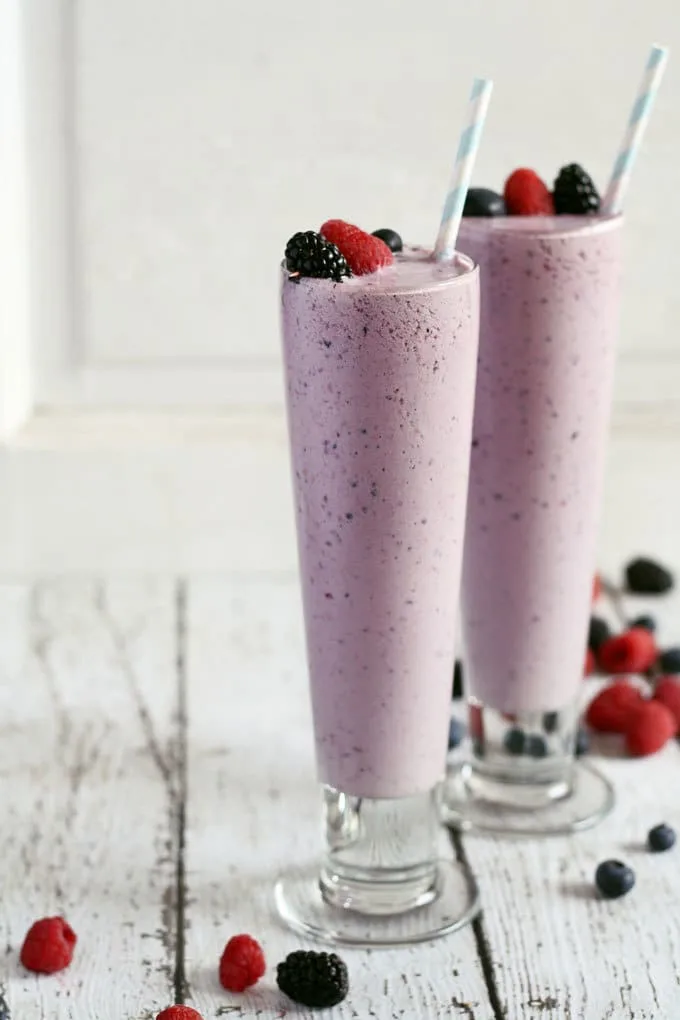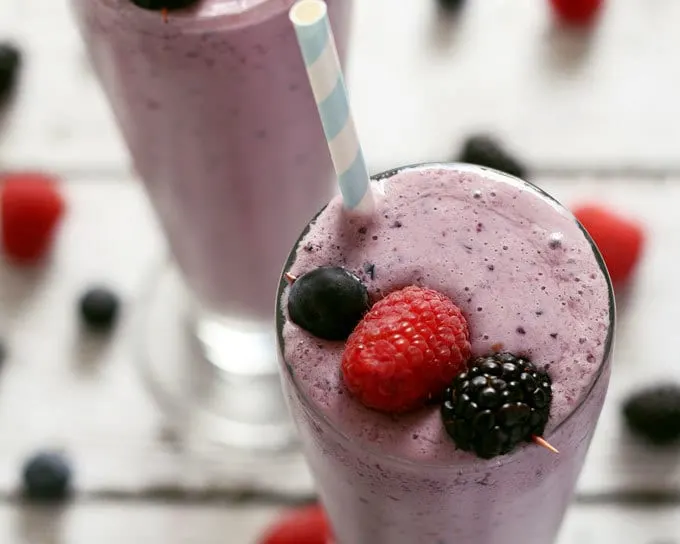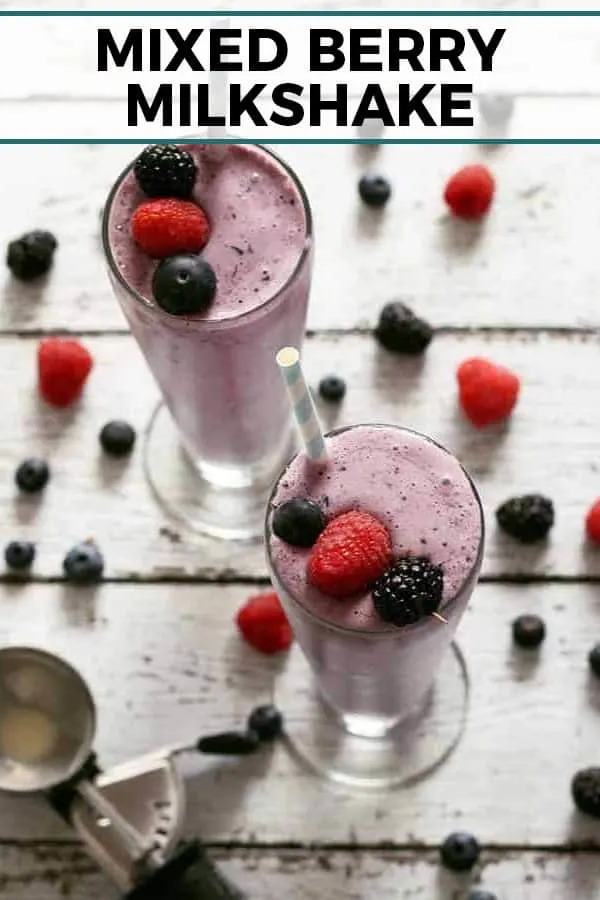 This recipe was originally published on A Night Owl Blog.
---
Interested in finding more berry recipes? Check these out: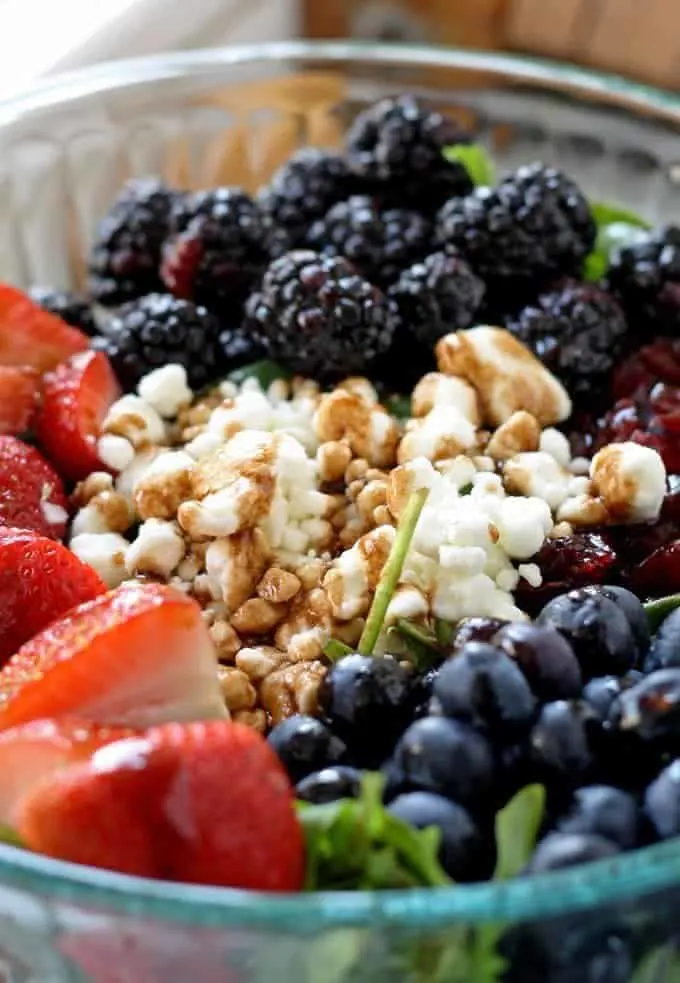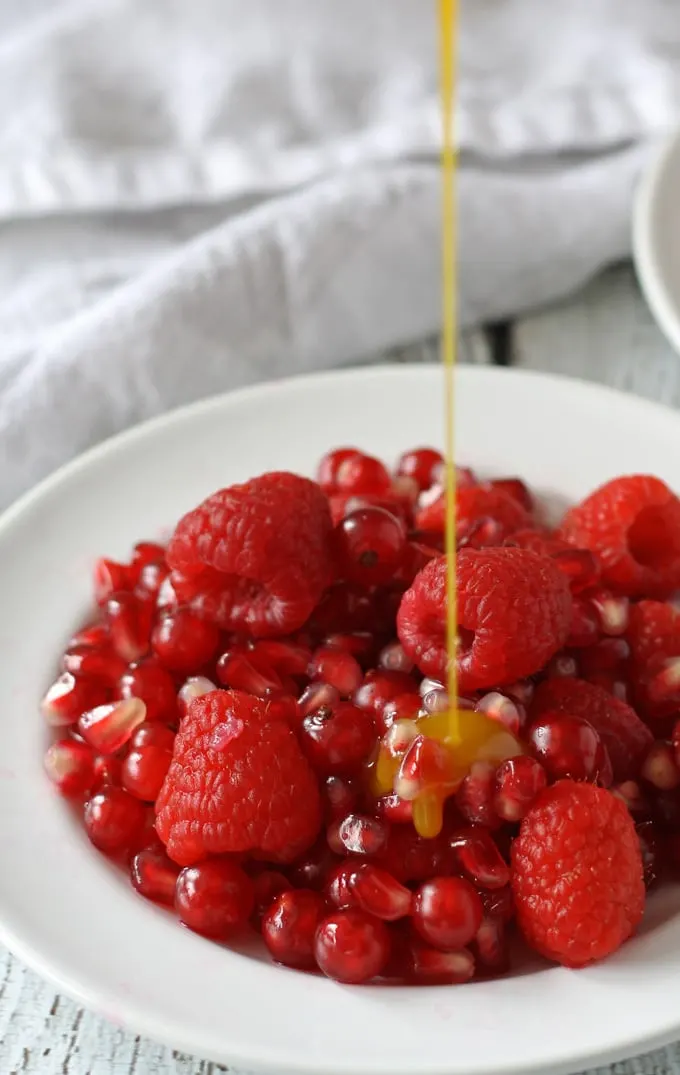 Looking for more milkshake recipes?
Toasted Marshmallow Peanut Butter Milkshake