The java lava crumbler – a delicious cookie and coffee milkshake. And who doesn't love whipped cream and chocolate syrup!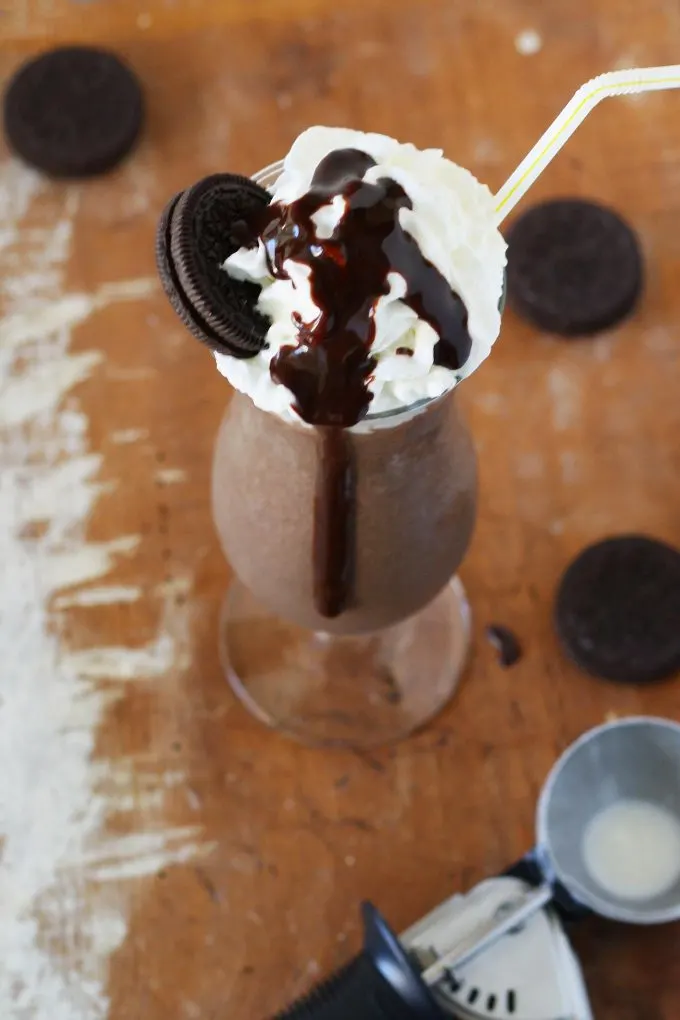 One of my very first jobs was working at a coffee shop on the northwest side of Chicago called the Sun Cafe. It is a long gone business, unfortunately, but I have many happy memories of that place.
First it was my high school hangout. For me, anyone that I thought was "cool" hung out there. After hanging out there for a few months, I asked the owners if I could work there one night a week.
I was young and confident and when he said yes I was thrilled.
The summer I worked there was the best 3 months of my life.
Fast forward three years later – I became very good friends with another girl that worked at the cafe. She decided to buy the Sun Cafe, and we became roommates, living in an apartment next door to the coffee shop.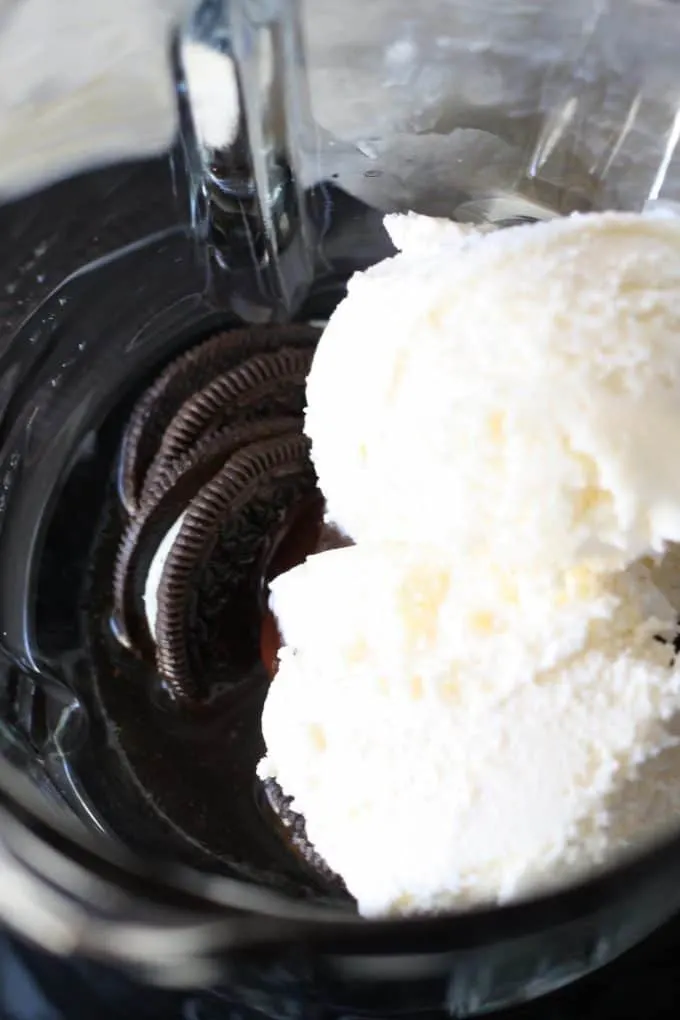 The 3 years that we lived there were a lot of fun – I picked up shifts here and there behind the counter. And when the Sun Cafe finally came to an end it was a sad day.
For myself, my friend who now owned it and the countless people that had frequented its tables – we all lost a little bit of ourselves when it closed.
The reason I am telling this little ditty about my past is one of the items on our menu were milkshakes. Before I took the reins behind the counter, the item I ordered most often was an orange milkshake (which may sound weird, but I thought it was delicious!)
One day, though, I decided to take a chance on another milkshake – chocolate this time.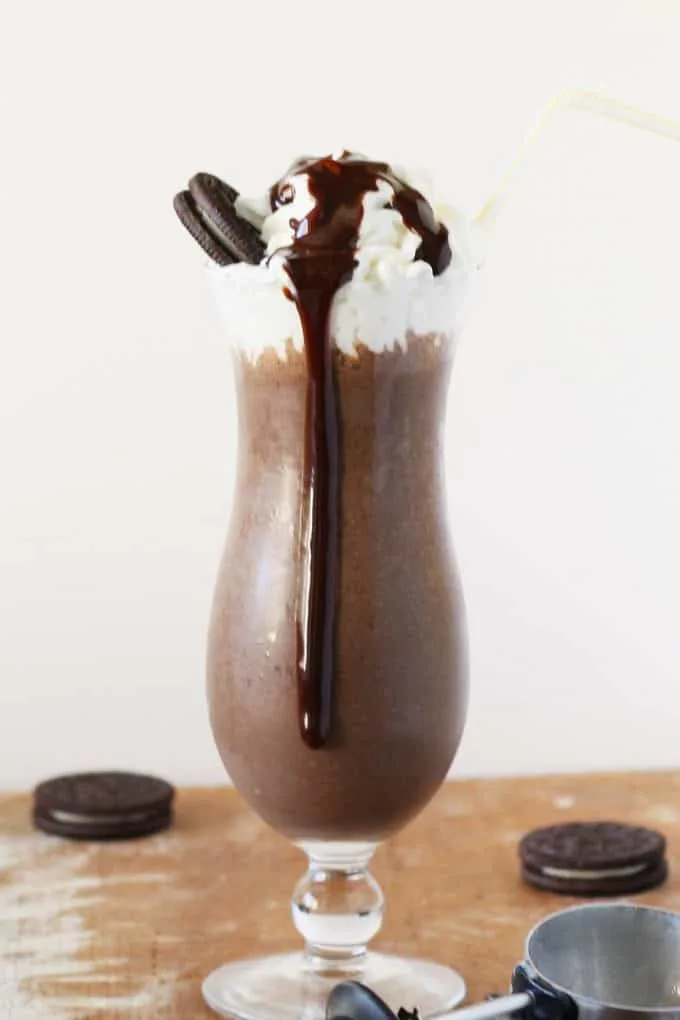 Java Lava Crumbler Milkshake
The java lava crumbler milkshake is a delicious combination of coffee, chocolate syrup, chocolate sandwich cookies and vanilla ice cream. Just the right amount of each ingredient creates this delicious chocolate milkshake.
I have a feeling that any Sun Cafe alums will get a craving for this milkshake if they see my recipe. I know I am craving another one right now.
You could totally make this an "adult" chocolate milkshake by replacing some of the coffee with Kahlua. Just saying… 🙂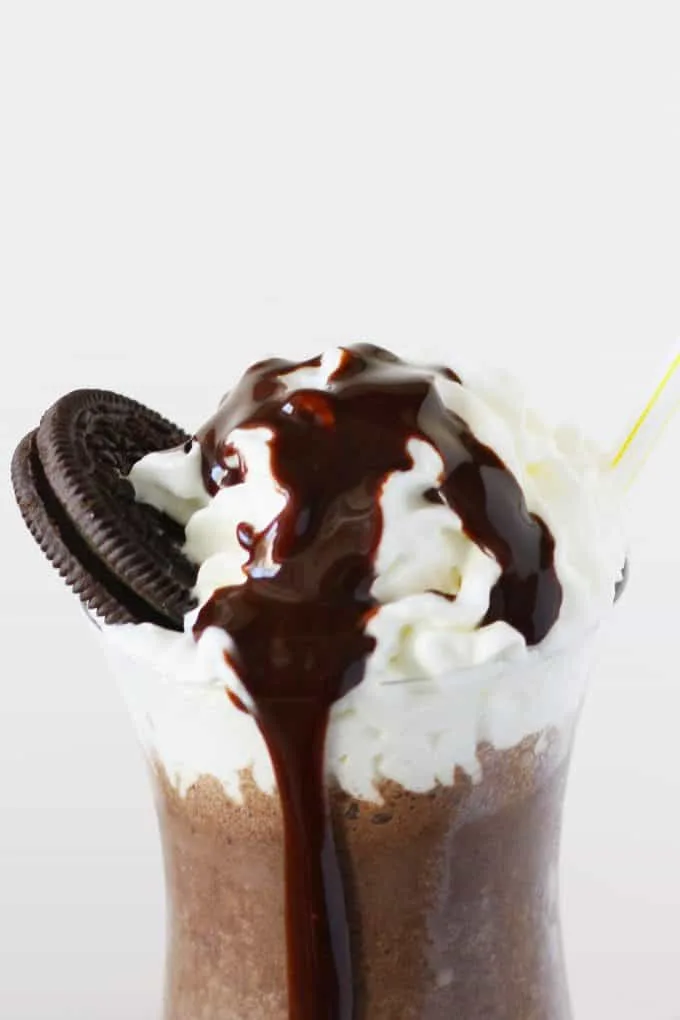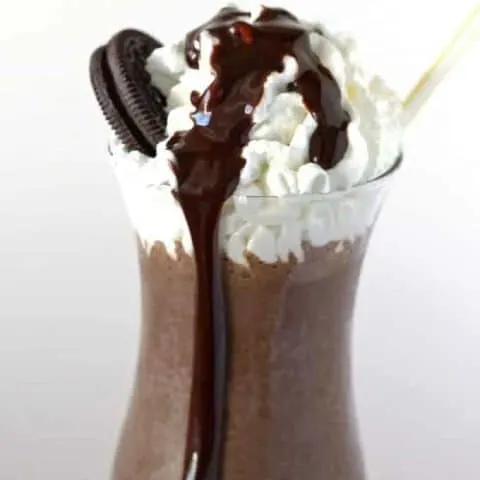 Java Lava Crumbler Milkshake
A java lava crumbler milkshake is a delicious combination of coffee, chocolate, cookies and ice cream. Try one today!
Ingredients
6 chocolate sandwich cookies
1/4 cup cold strong coffee
1/2 cup chocolate syrup
3 scoops vanilla ice cream
Optional
whipped cream
additional chocolate syrup
Instructions
Combine all ingredients in a blender and puree until smooth.
Pour into 2 glasses and if desired, top with whipped cream and chocolate syrup.
Recommended Products
As an Amazon Associate and member of other affiliate programs, I earn from qualifying purchases.
Nutrition Information:
Yield:

2
Serving Size:

1
Amount Per Serving:
Calories:

740
Total Fat:

24g
Saturated Fat:

13g
Trans Fat:

0g
Unsaturated Fat:

9g
Cholesterol:

51mg
Sodium:

359mg
Carbohydrates:

122g
Fiber:

5g
Sugar:

86g
Protein:

11g
SaveSaveSaveSave