Blueberry lemon curd is the perfect addition to brunch! Add it to your french toast, crepes or even desserts! My favorite way to use it is as the center of a cupcake.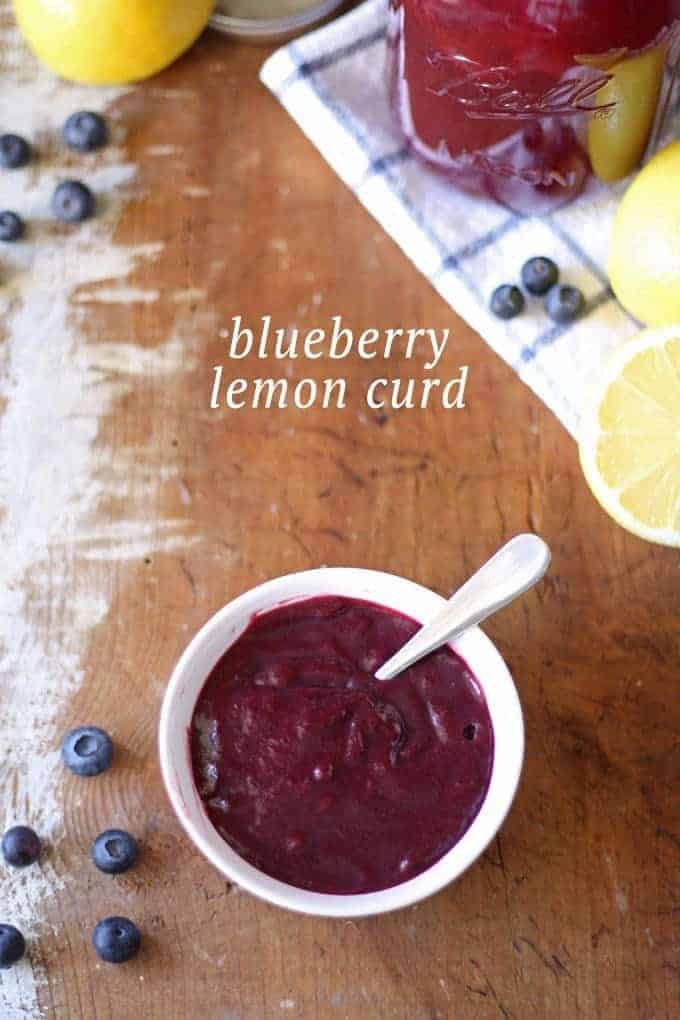 I don't really know where I got the idea to transform traditional lemon curd by adding blueberries to the curd itself, but I'm really glad that I tried it out.
I've seen countless desserts that top lemon curd with berries of some sort, so I thought – why not?
I had really great success with making apple curd – I think that the key to making curd with other flavors is keeping the lemon. You need the citrus to make it curd? Not sure but – no joke – this stuff is amazing. I want to eat it by the spoonful.
It is seriously hard to stop myself.
Instead of eating blueberry lemon curd by the spoonful, I am topping french toast with it – stuffing crepes with it – using it to fill pies.
And enjoying every. single. bite.
I definitely go back for seconds too.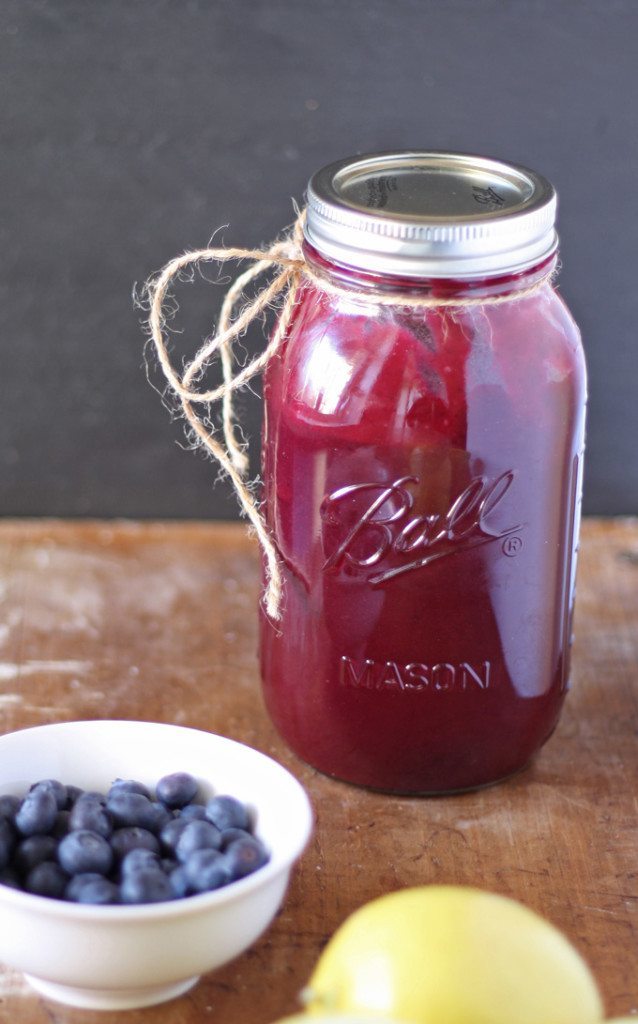 I have a number of recipes using lemon curd that would be awesome with a blueberry lemon curd substitution.
I have an amazing chocolate cupcake recipe that has grapefruit curd in the middle. Bam. Blueberry and lemon would be delicious as a sub.
My lemon poppy seed muffins use lemon curd too – switch it up!
These white cupcakes also have a lemon curd center. I think they need a little blueberry addition.
And if you want to see a recipe that already uses this curd, check out my blueberry lemon bars.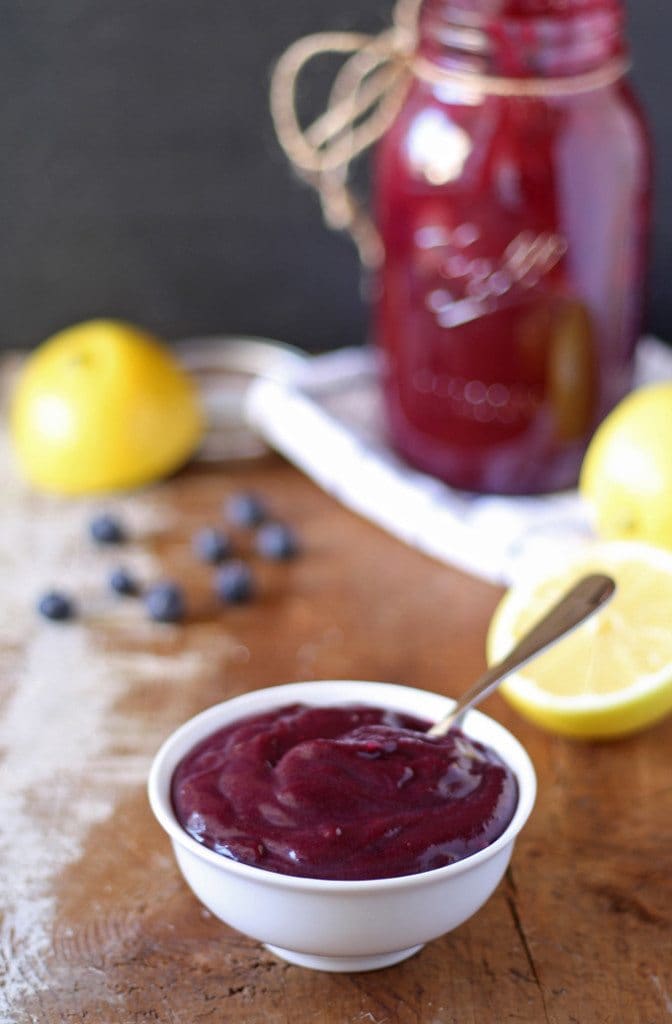 Making curd is a little easier than it sounds so I think you should try it out, of course. Patience, and a good kitchen timer
(affiliate link) are really all you need to make this dessert-y condiment work.
I would love to see what else you use this curd for. Let me know in the comments!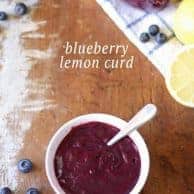 Homemade Blueberry Lemon Curd
Ingredients
3 cups of blueberries
1 cup lemon juice plus 1/8 cup lemon juice
1 1/2 cup white sugar
2 large eggs, beaten
1 cup butter
Instructions
In a saucepan over medium heat, combine the blueberries and lemon juice. Bring to a simmer and cook for 25-30 minutes, or until the blueberries are very soft. Remove from heat.
Using a hand blender, puree the blueberries and push them through a fine mesh strainer into a clean saucepan. Add the sugar, eggs and butter to the blueberries and cook over low heat until the mixture thickens (about 10 minutes.) The temperature should be just below a boil.
Transfer to a jar, cover immediately and put in the refrigerator. Allow to set before using.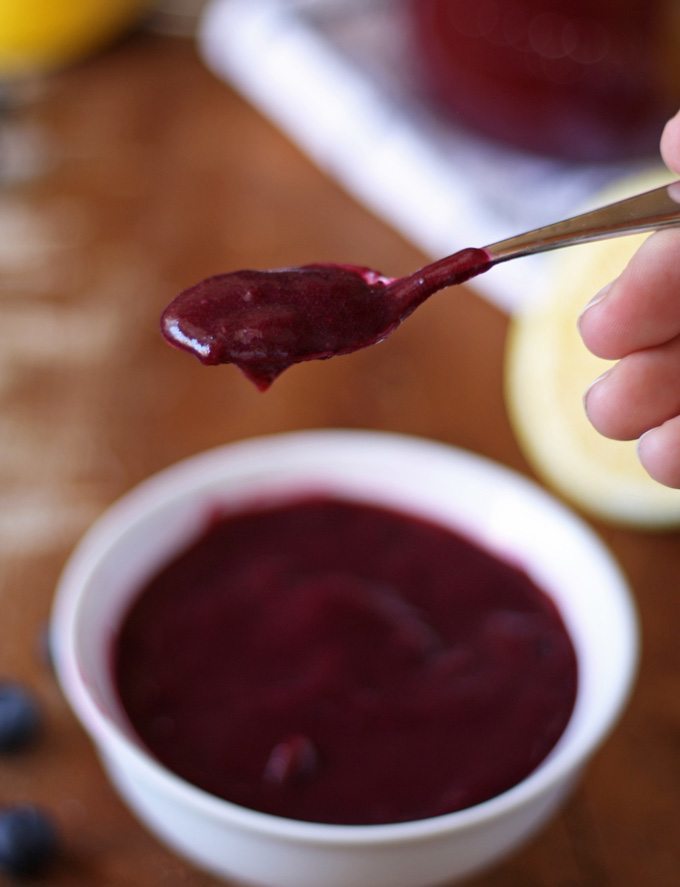 ---
For more curd recipes, check out my recipe for apple curd!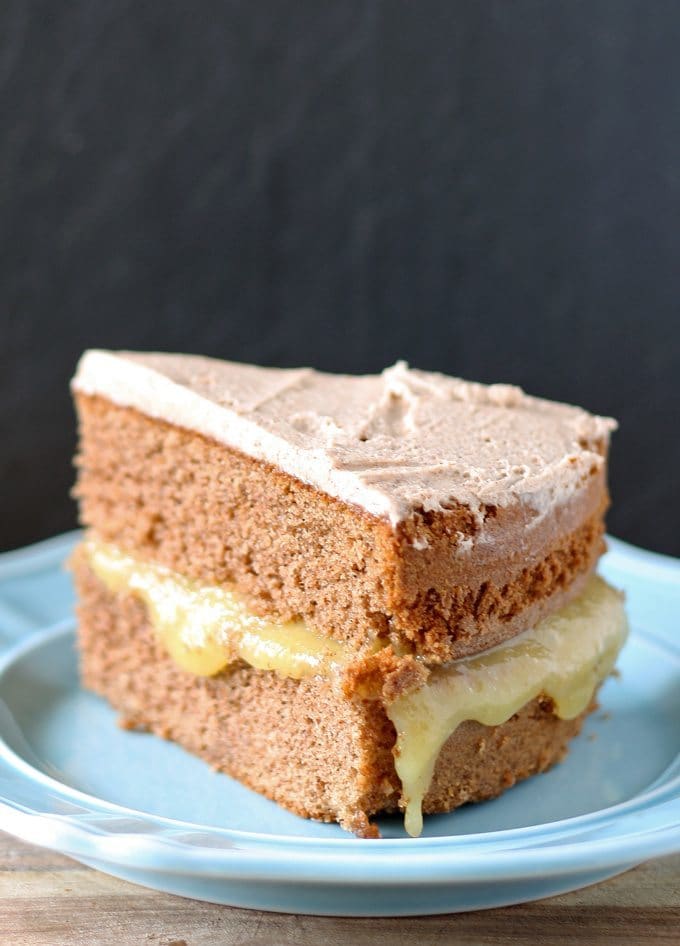 SaveSave