Have you ever thought about going vegan for a day? I did just that and here is my plant-based journey! Plus, a delicious recipe for vegan black bean fajitas.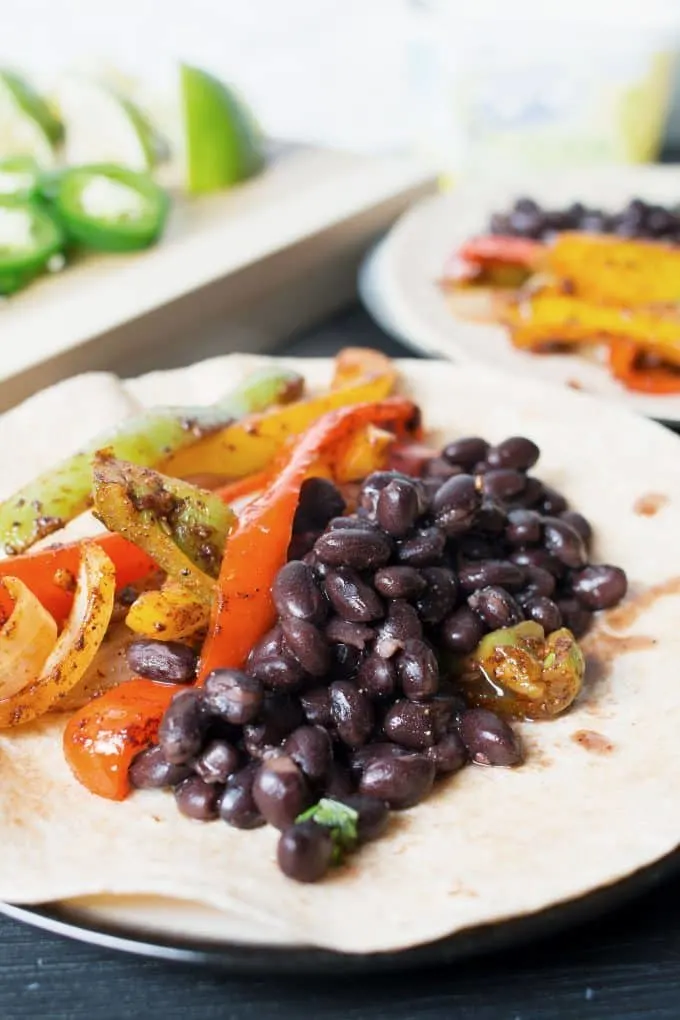 This post is brought to you in sponsorship with I Can't Believe It's Not Butter!
Thank you for supporting the brands that I love. All opinions are my own.
As a food blogger, I eat a lot. Recently, however, I realized that I have been eating a mainly vegetarian diet. I eat what I crave and apparently it has been vegetables.
With that in mind, I got to thinking; how about taking the vegan plunge for a day?
Would it be difficult? Would I be full? Both good questions and only one way to find out.
---
Vegan For A Day
My menu plan for the day consisted of:
Breakfast – oatmeal
Lunch – quinoa and cucumber salad
Snacks – fruit and snap pea chips
Dinner – vegan black bean fajitas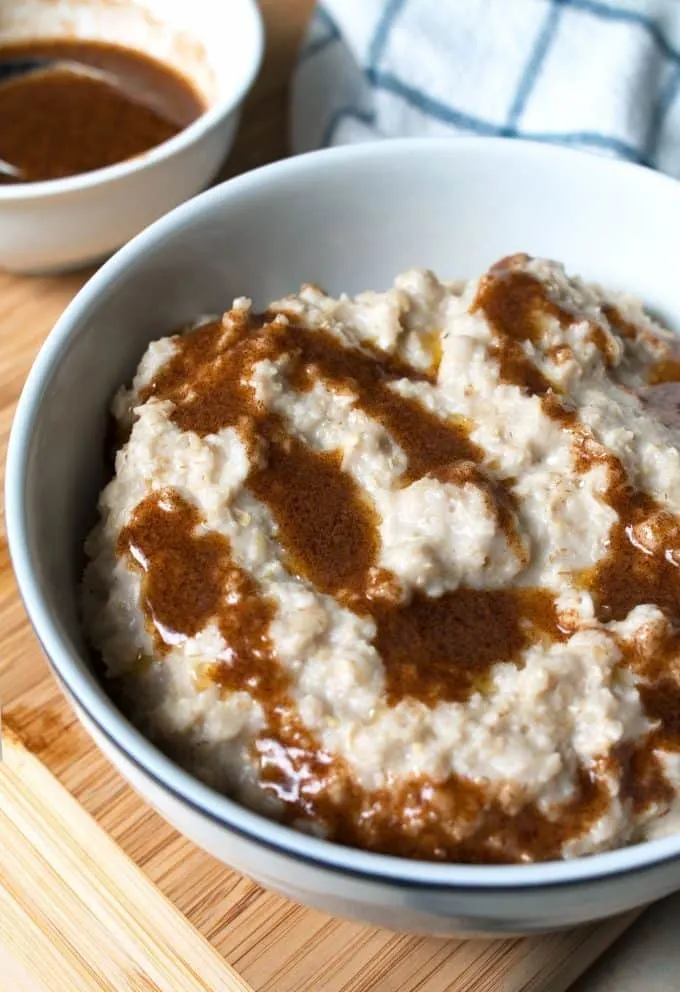 Breakfast was the easiest. I cooked some oatmeal with cashew milk – my favorite! For some added flavor, I melted some of the new I Can't Believe It's Not Butter It's Vegan spread and mixed it with cinnamon. A little drizzle here, a little drizzle there.
Breakfast is served!
Ok, I was off to a good start.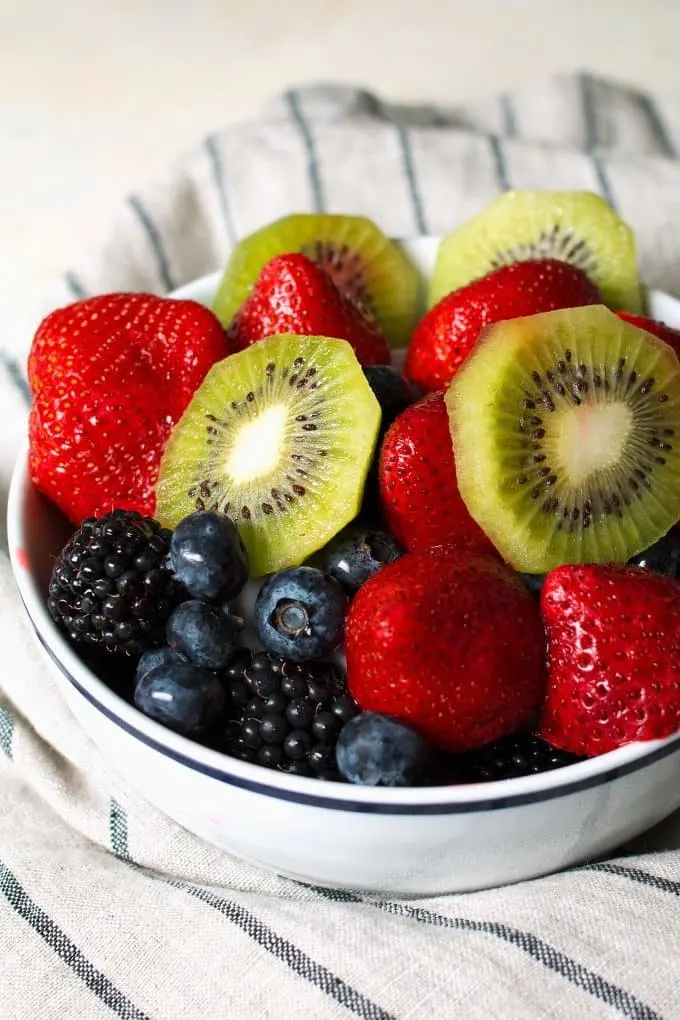 About mid-morning, I got a little hungry so I snacked on a bowl of berries. Who doesn't love berries?
Time for lunch.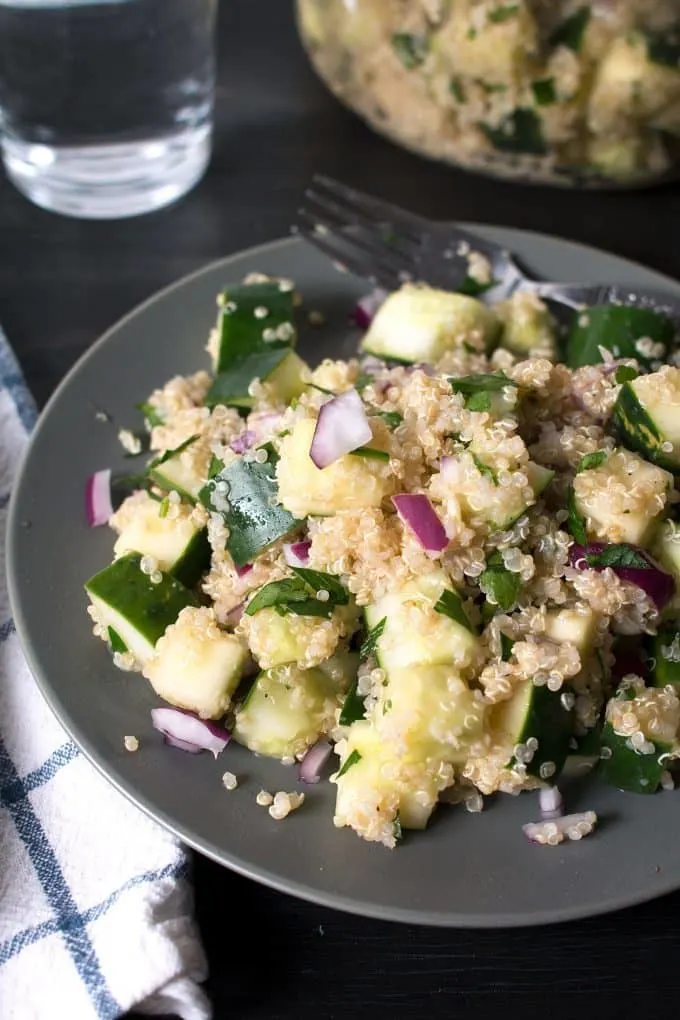 I started cooking a batch of quinoa with water and when it was finished, I added a big dollop of I Can't Believe It's Not Butter! It's Vegan spread for extra flavor.
Not only does It's Vegan have unbelievable taste, it is made from real, simple ingredients. And you know that's always been important to me. It's also gluten-free and contains no artificial flavors or preservatives.
I chopped up some cucumbers, red onion and parsley and mixed that in with the quinoa. Seriously, this was the most delicious quinoa salad I have ever made. And I made enough that I had leftovers for lunch tomorrow!
On to snack number two. I was feeling a little too "nutritious" so I went to the store and picked up some vegan snap pea chips. Yum. On to dinner.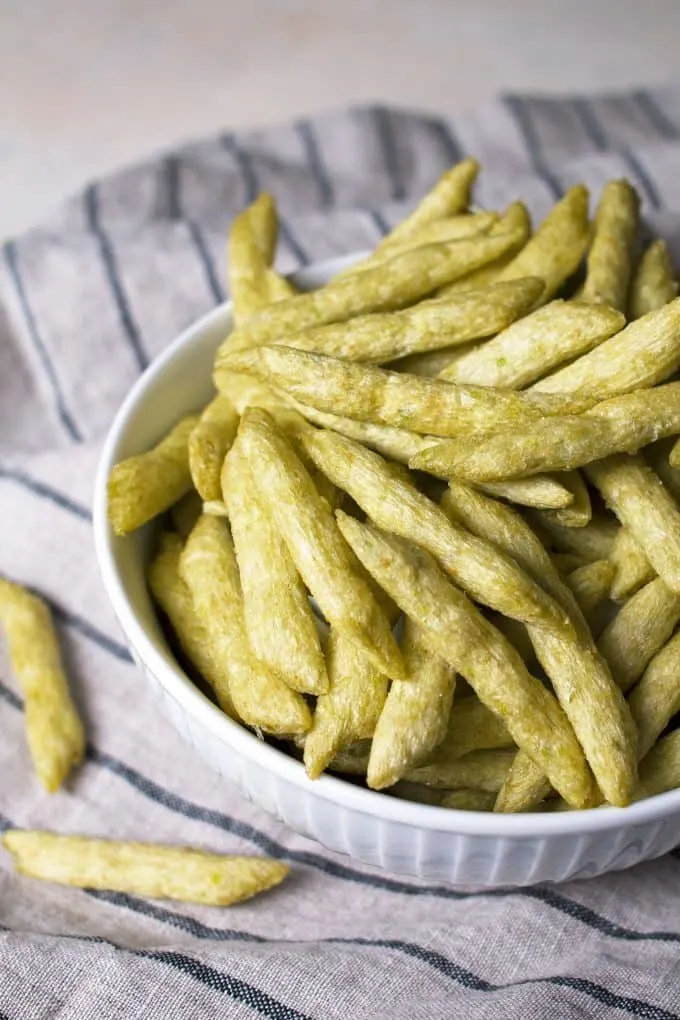 Vegan Black Bean Fajitas Recipe
I knew I needed to add protein to my diet for the day so I went the legumes route. Black beans have always been one of my favorite things to eat so that was the easiest choice of the whole day.
I decided to make vegan black bean fajitas because I wanted a meal with lots of flavor and crunch. My favorite fajita marinade uses Worcestershire sauce which is a big no-no. I had no idea there were anchovies in it… now I do.
Instead of being bummed, I created a new fajita marinade using I Can't Believe It's Not Butter! It's Vegan. All of that flavor plus a few spices – I knew I was on to something.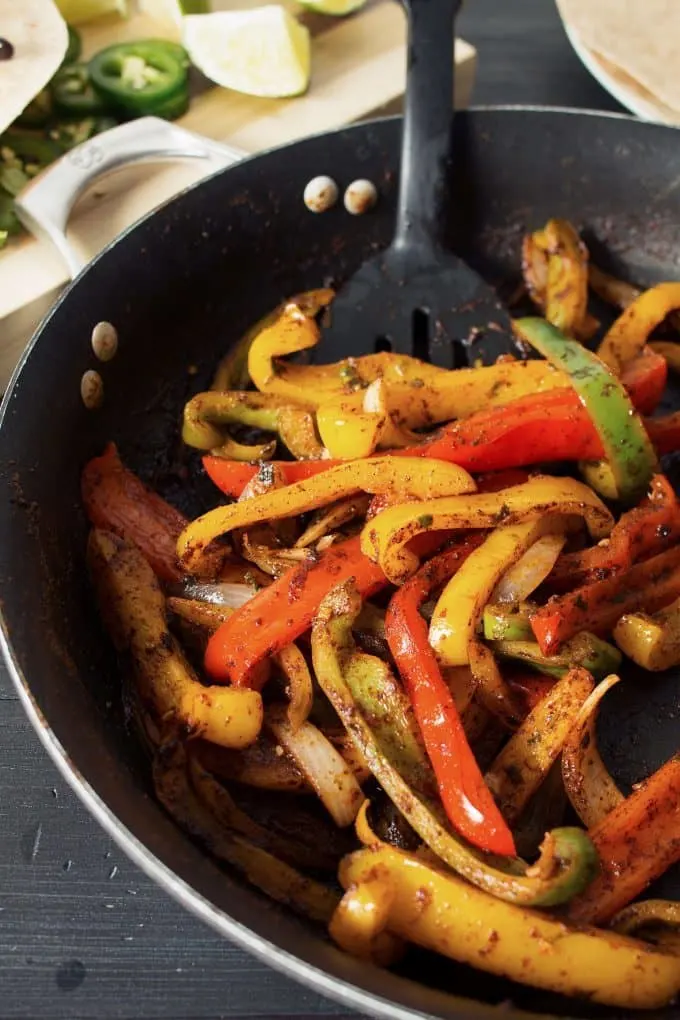 I marinated the bell peppers and onion in ⅔ of the mixture and added the remaining ⅓ to the black beans in a pot. I also added a tablespoon of the spread to the pan to sauté the veggies. It has 40% fewer calories and 70% less saturated fat than butter – a delicious, better-for-you swap!
Wow. I had one big fajita and went back for seconds. It was one of the best dinners I have ever made.
All in all, my vegan for a day experiment was a huge success. Not only was it easier than I thought, it was tasty and I was really full.
If you want to try some vegan recipes on your own check out some of the I Can't Believe It's Not Butter vegan recipes. Want more? You can also enjoy the unbelievable taste of I Can't Believe It's Not Butter! with their new buttery spread It's Organic!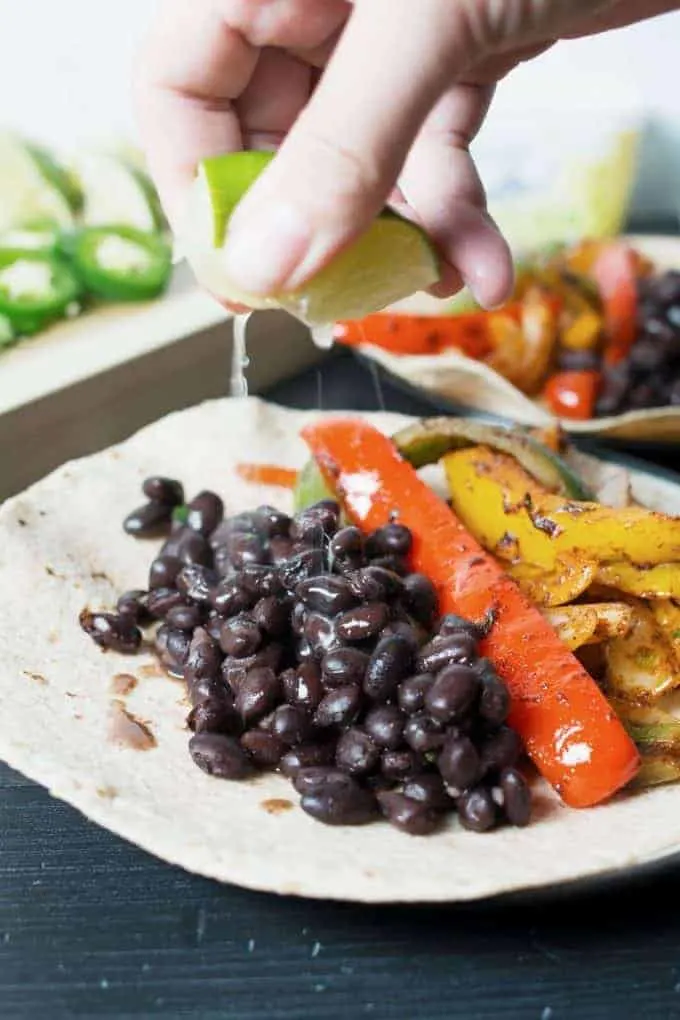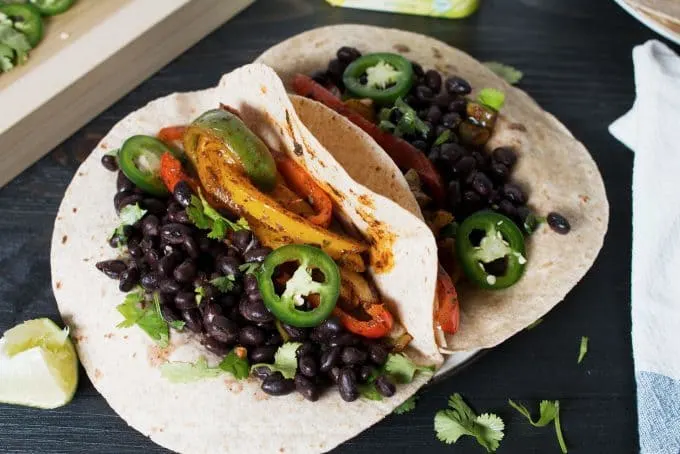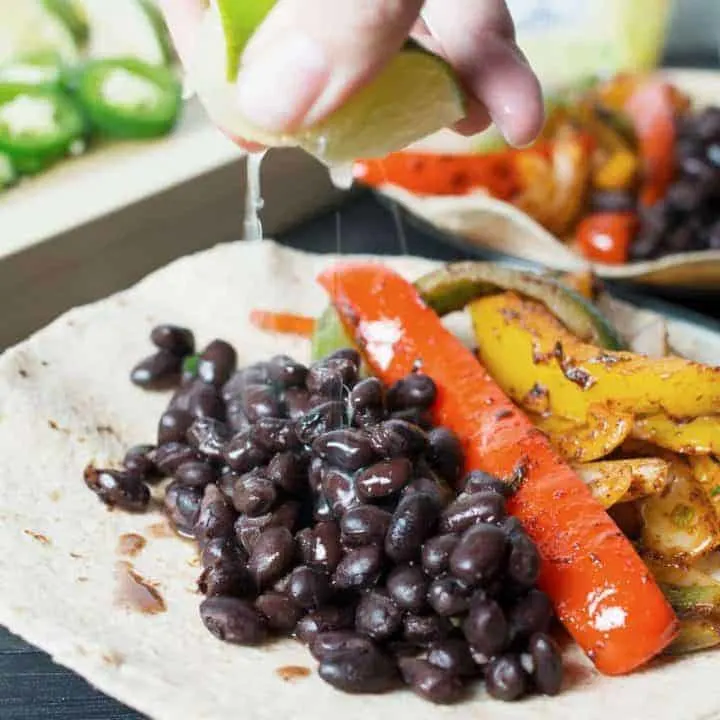 Vegan Black Bean Fajitas
A delicious recipe for vegan black bean fajitas!
Ingredients
Fajita Marinade
3 tablespoons I Can't Believe It's Not Butter! It's Vegan, melted
½ cup lime juice
2 cloves garlic, minced
2 tablespoons chopped cilantro
2 tablespoons cumin
2 tablespoons chili powder
1 teaspoon paprika
1 teaspoon kosher salt
1 teaspoon ground black pepper
½ teaspoon red pepper flakes
Fajitas
1 15 ounce can black beans
4 bell peppers, sliced into thin strips
½ sweet yellow onion, sliced in thin strips
8 tortillas
Instructions
To make the marinade, combine all of the marinade ingredients in a medium bowl.
Pour the can of black beans into a small pot and add ⅓ of the marinade to the pot. Add the bell peppers and onion to the medium bowl and toss the vegetables in the marinade. Set aside for 30 minutes.
Heat a large skillet over medium heat and add 1 tablespoon of I Can't Believe It's Not Butter! It's Vegan spread. When the spread has melted, add the marinated vegetables. Stir frequently until all of the vegetables are tender.
Heat the small pot with the black beans over medium heat until boiling, then turn off stove.
To prepare your fajitas, place the vegetable mixture in the center of a tortilla, then pour a spoonful of the black bean mixture on top.
Garnish as desired with cilantro, lime juice or jalapeños.
Nutrition Information:
Yield:

4
Serving Size:

1
Amount Per Serving:
Calories:

539
Total Fat:

14g
Saturated Fat:

3g
Trans Fat:

0g
Unsaturated Fat:

10g
Cholesterol:

0mg
Sodium:

1599mg
Carbohydrates:

90g
Fiber:

15g
Sugar:

6g
Protein:

18g