This lemon vinaigrette dressing is perfect for summer salads and for marinating chicken!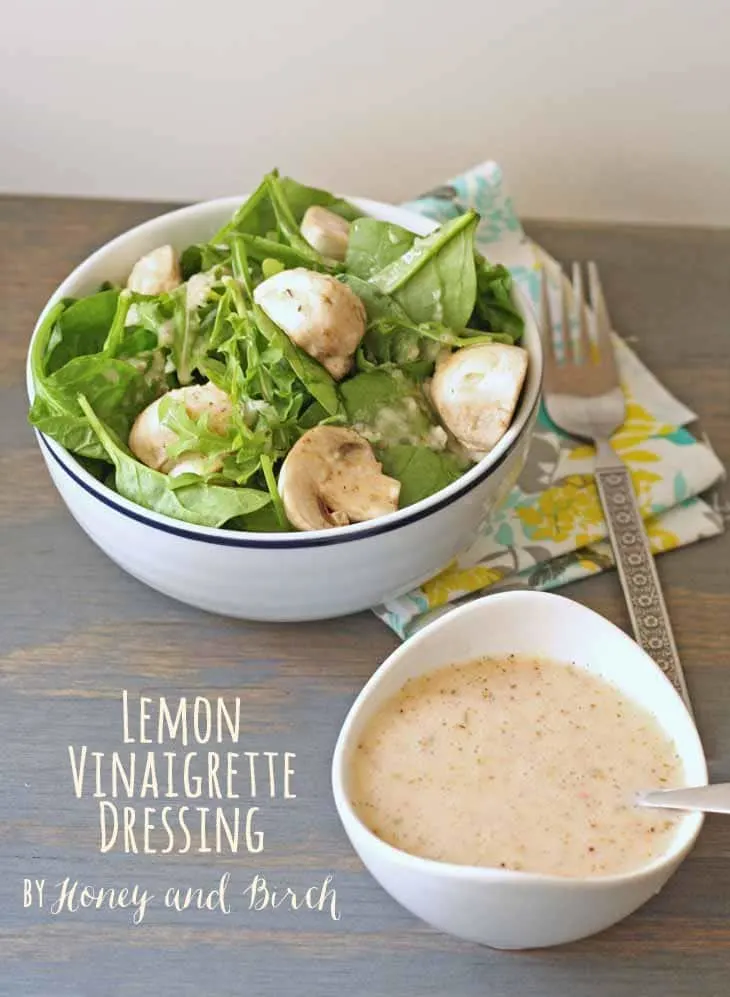 Over the weekend, my mom, sister and I threw a surprise birthday party for my other sister. Happy Birthday Meagan – we hope you had a spectacular time. 🙂 We sure did! And today is her actual birthday. 🙂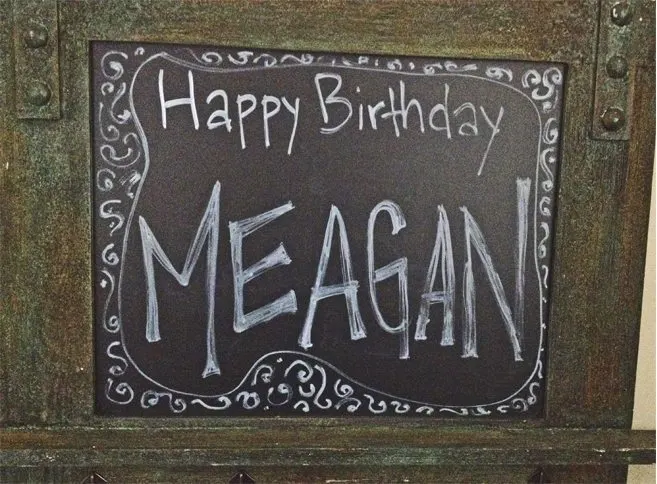 We ate well, but boy did we eat bad. There's something about party planning that makes me forget all about the diet I am on, or the diet other people are on, or the fact that you don't have to pick the worst of the worst foods for you to eat all at once. Psha, it IS a party after all, right?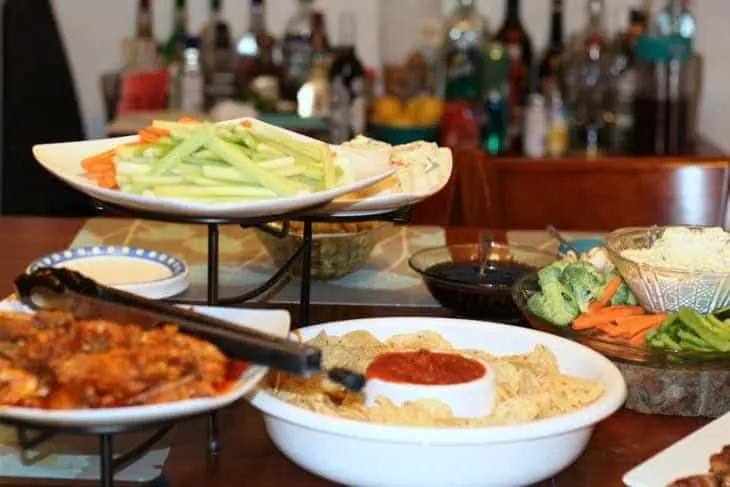 Slow cooker buffalo wings, veggie dip, burgers and brats, stuffed dates, cheesecake and cupcakes, just to name a little of what we ate. I love good party food, and I'm going to toot my own horn here – our menu was a success.
And after eating leftovers the past few days, I very badly needed to just eat a salad. That's lunch and dinner today – leftover veggies from the veggie dip and lettuce and salad dressing.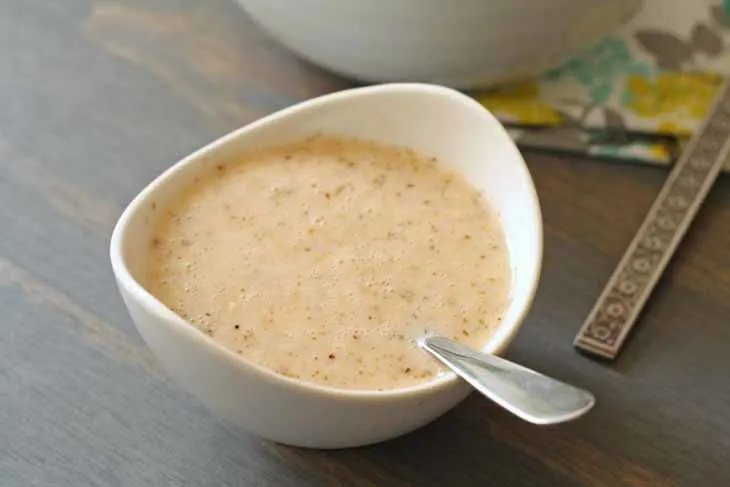 I rounded up salad dressing recipes on Monday and I decided to make my own today. For some reason, after the party I have a bunch of leftover lemons and shallots. I don't really know why but this sounded like the perfect combination for a new salad dressing to me.
It's a little tangy, so if you like a sweeter dressing, add more honey. It's got a nice flavor to it though – I may even marinate some chicken in the rest and throw it on the grill.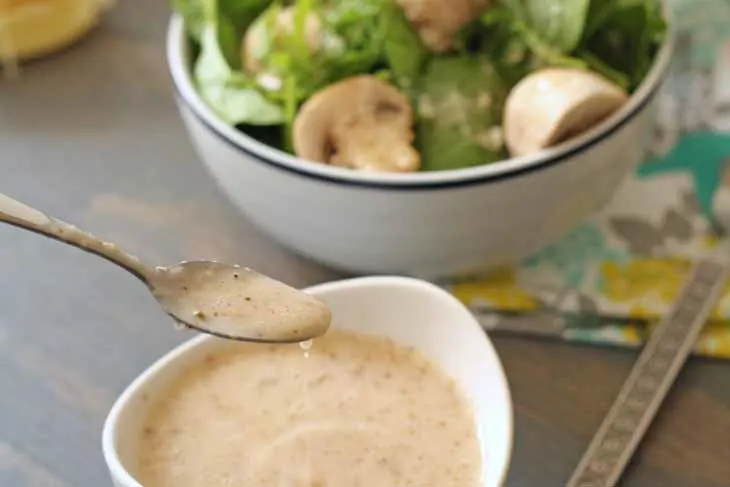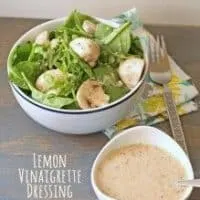 Lemon Vinaigrette Dressing
Ingredients
¼ cup red wine vinegar
1 teaspoon dry mustard
1 teaspoon dried oregano
1 clove garlic, minced
1 shallot, minced
½ teaspoon large grain salt (celtic, kosher)
¼ teaspoon ground black pepper
½ cup sesame oil
2 tablespoons fresh lemon juice
2 teaspoons honey
Instructions
Combine all ingredients in a blender and pulse until well mixed.
Cover and refrigerate for 1 hour hour before serving.
Notes
Recipe adapted from Allrecipes.
Nutrition Information:
Amount Per Serving:
Calories:

6
Carbohydrates:

1g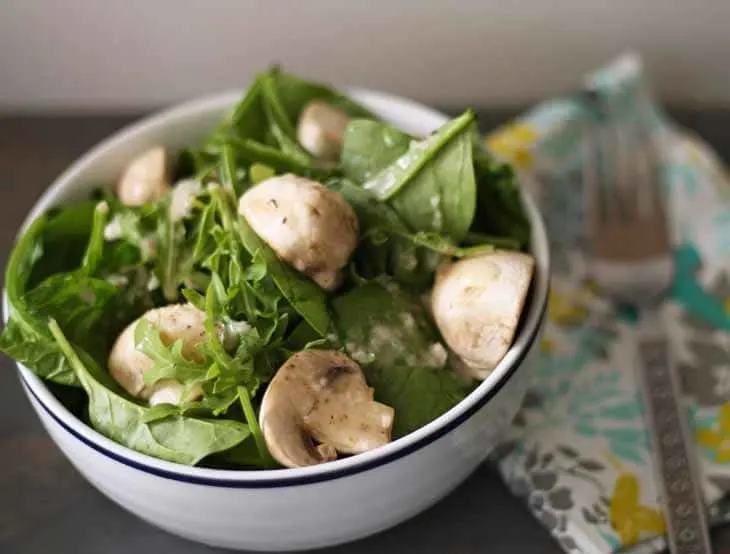 If you have an immersion blender, you can use that too instead of a traditional blender. Its become my new favorite tool.
Enjoy the dressing!
xoxo,
Jenny B
SaveSave
SaveSave