Honey buttered rum is the perfect holiday drink! It has all of the warmth and spice of hot buttered rum with the addition of my favorite ingredient – honey!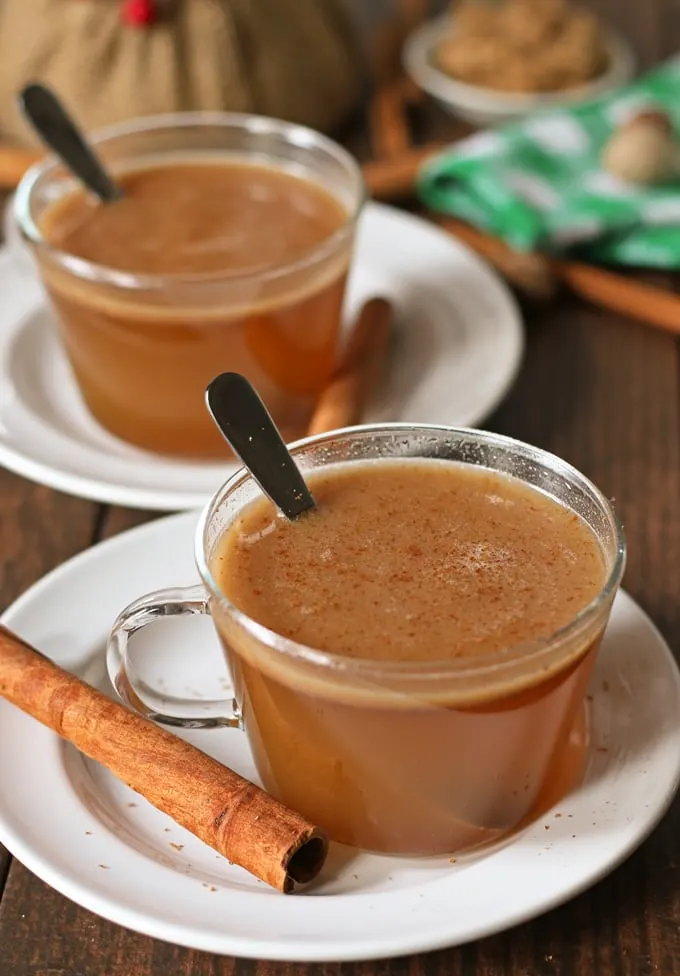 When I was growing up, we knew the holidays were right around the corner when my mom lit our fireplace for the first time. It was just about the weather getting colder; usually the first fire was followed a day or two later with the Christmas boxes being brought out of storage.
The second fire of the year was typically lit on the night we would decorate our Christmas tree. We would all gather around the fire, listening to my parents' Christmas albums and sip on cups of hot chocolate.
Years have gone by and as we got older, got married and moved out of the house, traditions have changed. The one thing that hasn't changed is our ceremonial fire. We gather one day each year to celebrate together, and sit in front of the fire.
The music has changed a little and the record player has been replaced by an iPod. And the hot chocolate has been replaced by adult beverages.
I'm really excited because this year I am going to be introducing this fun drink – honey buttered rum.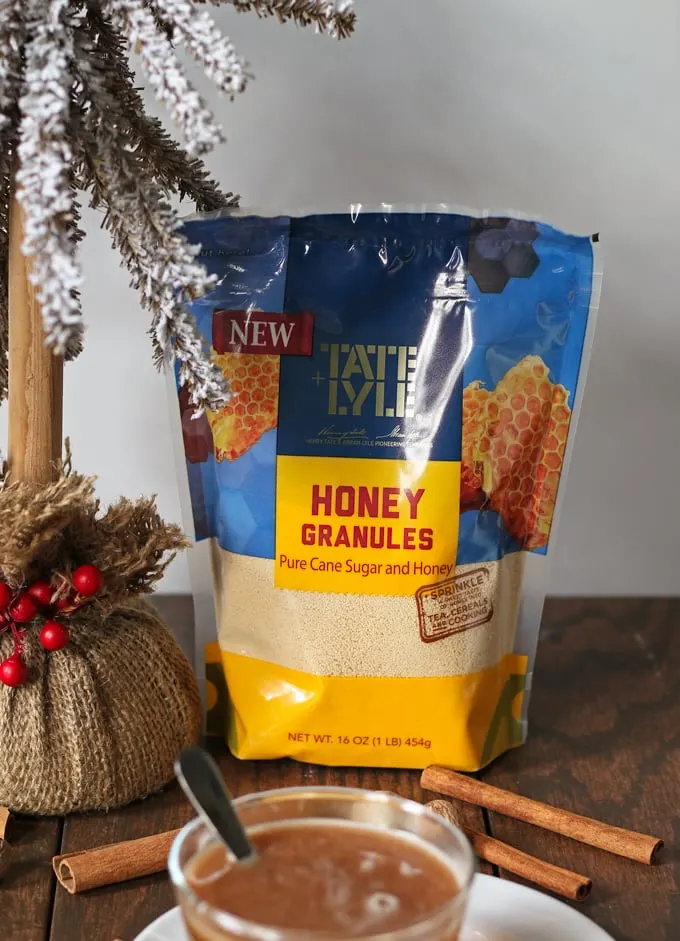 Honey Buttered Rum Drink Recipe
If you have any plans over the next few days to sit in front of a fire, then this is the perfect drink for you! My honey buttered rum, made with Tate+Lyle® Honey Granules, is going to be your new go-to winter drink.
Tate+Lyle® Honey Granules is a free-flowing blend of pure cane sugar and honey. It's a sweet and easy way to add honey to drinks and baked goods but without all of the stickiness. I just can't resist anything with honey and this makes the experience so much neater!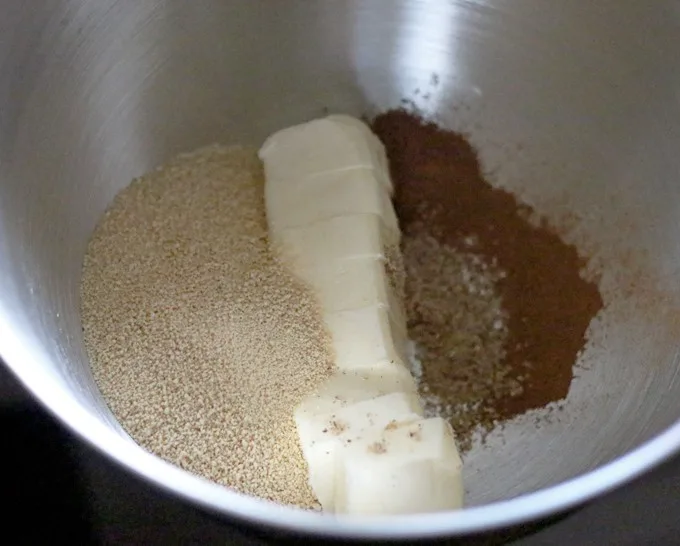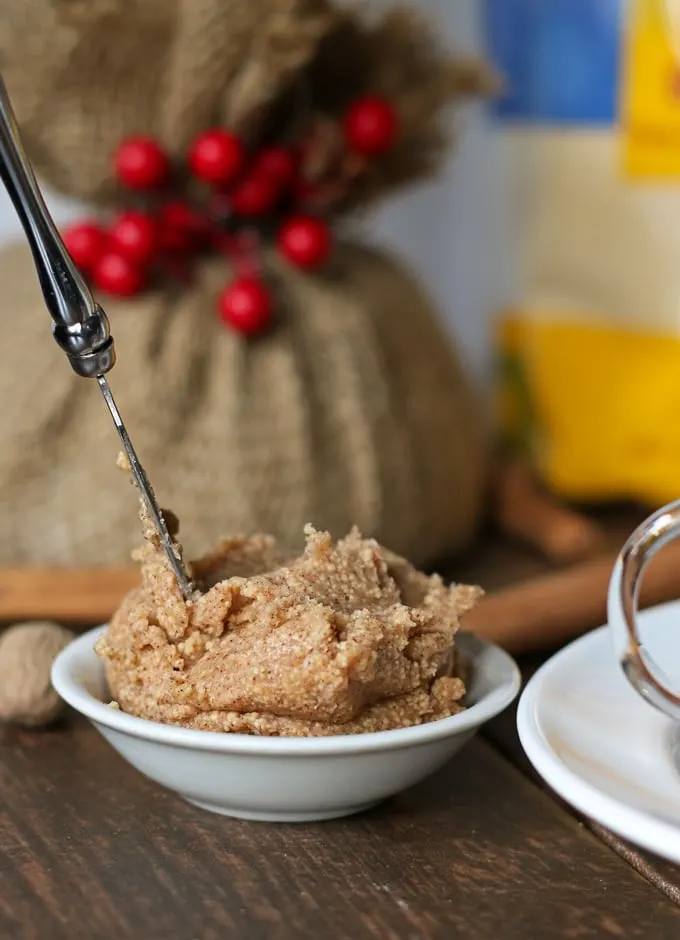 Honey Granules can be used in so many different types of baked good recipes – either as a substitute for some or all of the granulated sugar called for in a recipe. It will add a touch of that exquisite honey flavor you (and I) love!
The honey butter is made by mixing softened butter, Honey Granules and spices together. Then simply combine that with spiced rum and boiling water for a delicious, and warming, winter drink!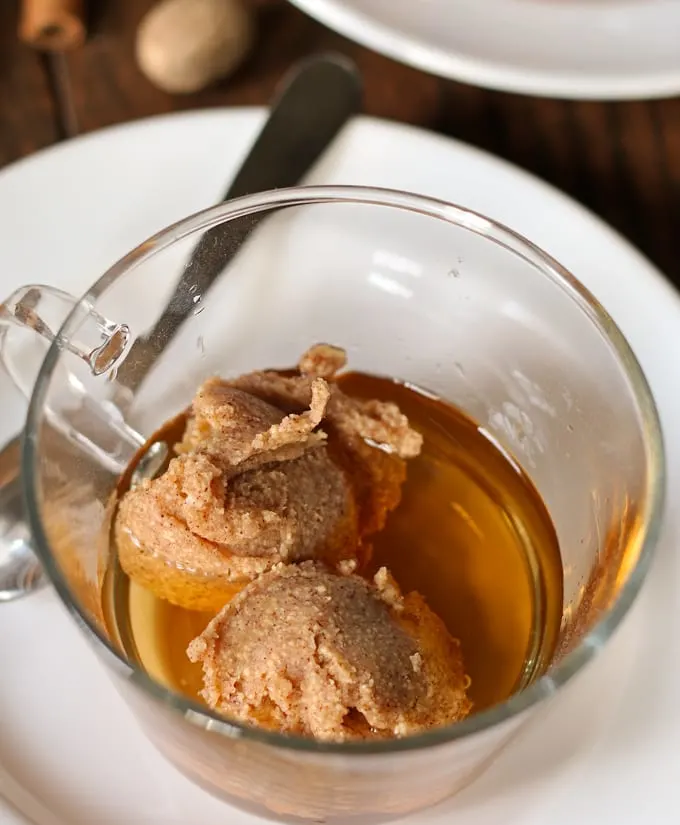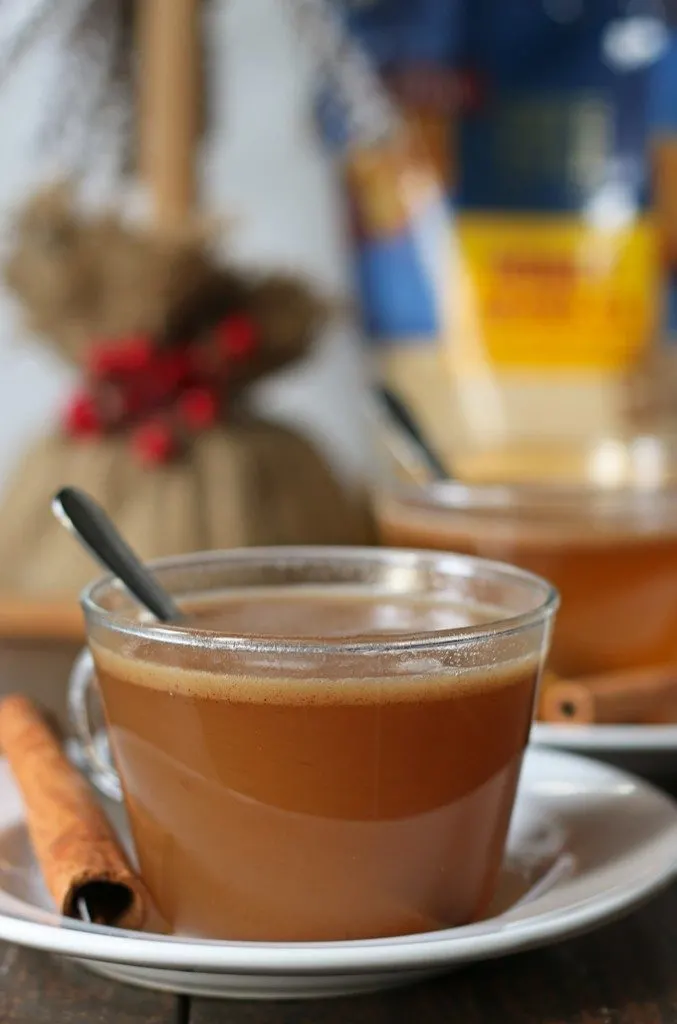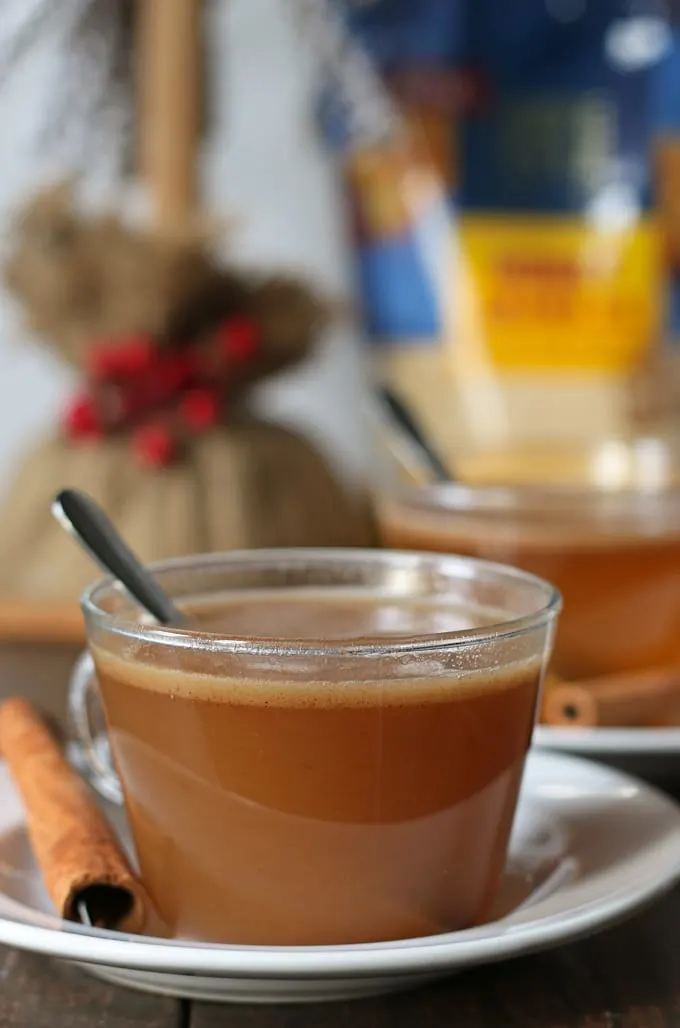 Honey granules can often be substituted for fluid honey by using the following conversion: 1 cup liquid honey = 1 cup Tate+Lyle® Honey Granules + ¼ cup additional liquid to recipe.
To avoid the sticky mess, but still taste the delicious flavor, check out the Tate+Lyle® Store Locator to find Tate+Lyle® Honey Granules at a Walmart near you!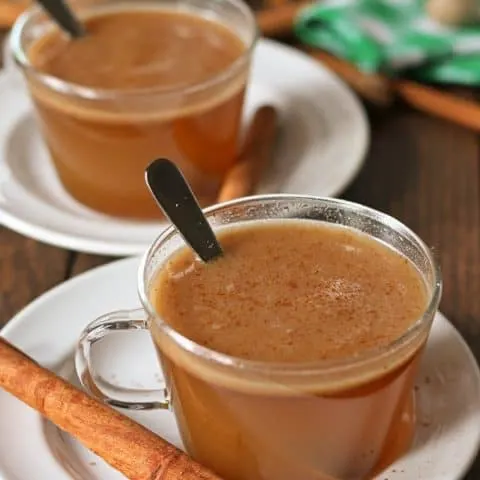 Honey Buttered Rum
Honey buttered rum is the perfect holiday drink! It has all of the warmth and spice of hot buttered rum with the addition of my favorite ingredient - honey!
Ingredients
1 stick unsalted butter, softened
¾ teaspoon cinnamon
½ teaspoon nutmeg
1 ½ ounces spiced rum
¾ cup boiling water
Instructions
In a small bowl, beat together the softened butter, Tate+Lyle® Honey Granules, cinnamon and nutmeg. When combined, place butter mixture into a small bowl and refrigerate until firm.
For a single drink, place 2 tablespoons butter mixture and the spiced rum into a coffee mug or teacup. Pour the boiling water over the mixture and stir well until the mixture has dissolved.
Nutrition Information:
Yield:

1
Serving Size:

1
Amount Per Serving:
Calories:

1948
Total Fat:

92g
Saturated Fat:

57g
Trans Fat:

0g
Unsaturated Fat:

30g
Cholesterol:

243mg
Sodium:

34mg
Carbohydrates:

282g
Fiber:

2g
Sugar:

279g
Protein:

2g
Nutrition information is automatically calculated and may not be correct.