This easy stuffed mushroom appetizer is a perfect finger food! If you're look for a warm app, make this – it's quick and delicious!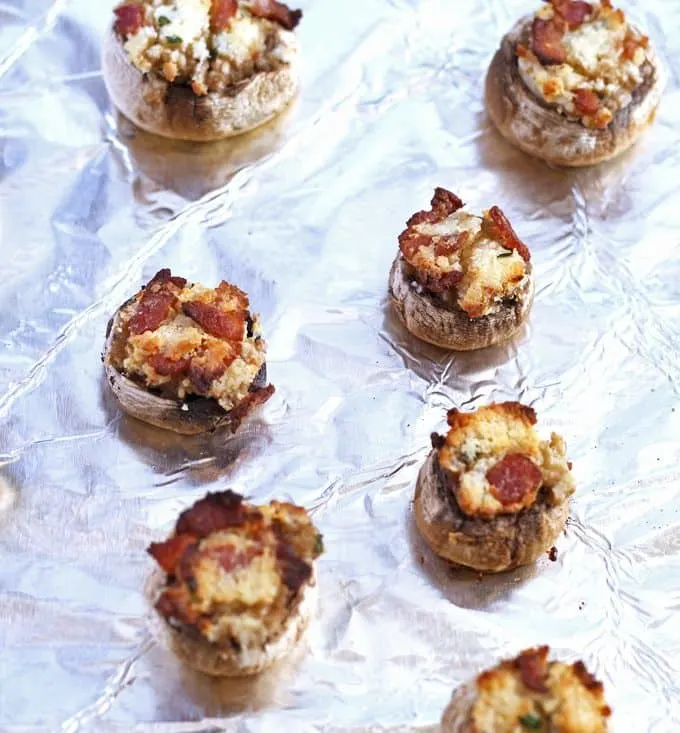 Do you remember last week when Mr. B went shopping for me and bought home 10 pounds of mushrooms? How could you forget… or rather how could I because I was the one with a truckload of mushrooms.
So I got to thinking…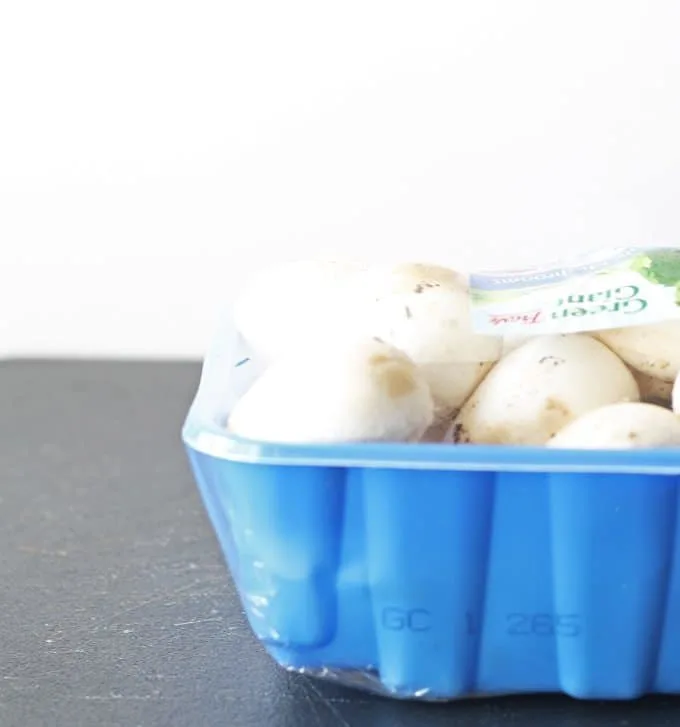 Because really, that's what you need to do when you have a ridiculous amount of mushrooms that you need to get rid of. I mean cook with.
Besides the plethora of weird mushrooms Mr. B. picked up (oyster…shitake…crimini…) he also grabbed 2 pounds of common white mushrooms. While you may think this is a good thing, I took this as more of a challenge. They are so common that it hard to be creative with them.
So I took the opposite approach and decided to go with something easy instead.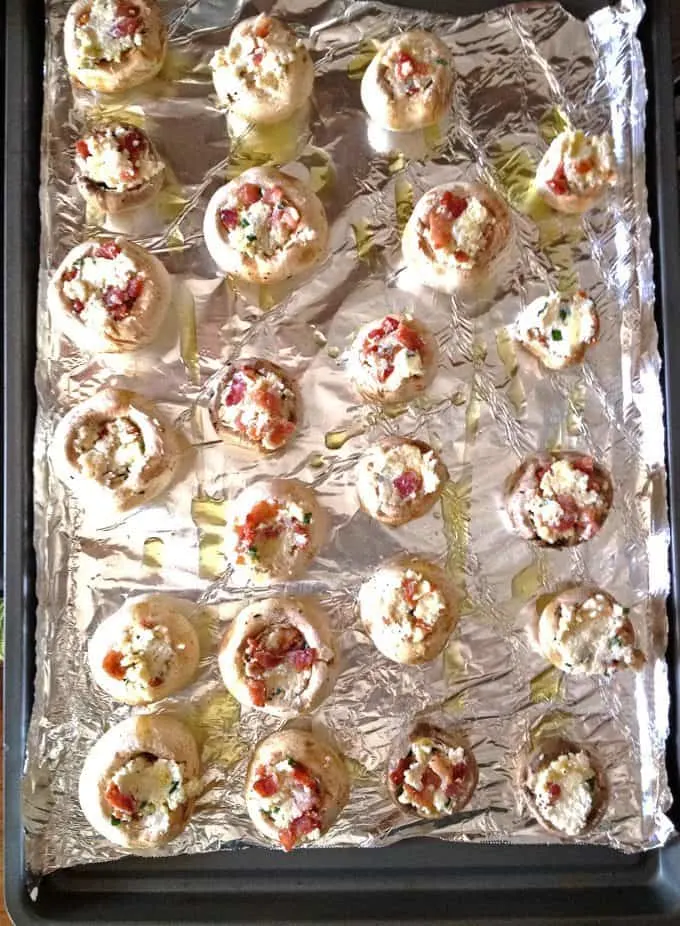 Easy Stuffed Mushroom Appetizer
One of my favorite appetizers at weddings and dinner parties are stuffed mushrooms. You know which apps I'm talking about.
When the catering servers walk around with those silver trays and their white gloves and I see a stuffed mushroom heading my way… it's a happy day.
So why not make my own? Then I don't need to wait for a wedding to get some. 🙂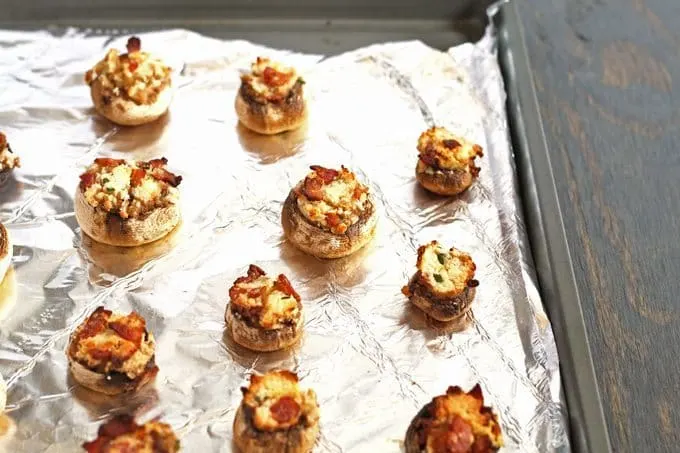 I don't know what is in those apps but its definitely something magical. In lieu of that magical ingredient list, I went with bacon.
Everything is better with bacon I always say.
A little softened cream cheese and some chives later, and these little mushroom babies were created. Mr. B. left me a few and then ate them all.
That, to me, means this recipe was a success.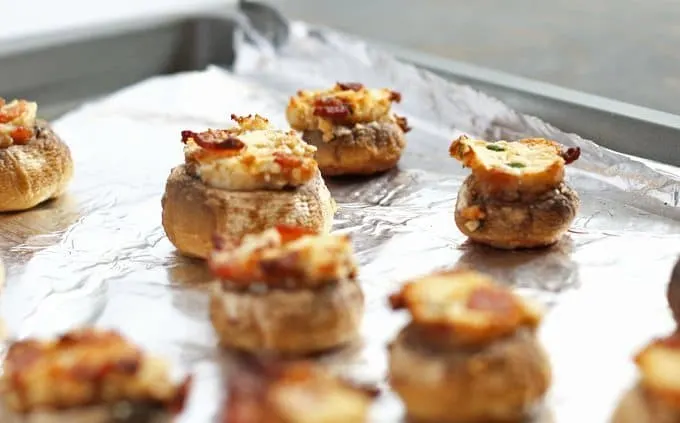 Easy Stuffed Mushroom Appetizer
Author:
Ingredients
1/2 cup panko bread crumbs
1/4 cup softened cream cheese
2 cloves garlic, minced
28 white mushrooms, cleaned and de-stemmed
4 strips bacon, cooked till crispy and crumbled
2 tablespoons chapped chives
salt and pepper to taste
1/3 cup extra virgin olive oil
Instructions
Preheat oven to 400 degrees F.
Combine bread crumbs, cream cheese, garlic, chives, bacon and 2 tablespoons olive oil in a small bowl with a spoon.
Cover a baking sheet with foil and drizzle 1 tablespoon of olive oil on the foil. Spoon the filling into the mushrooms and place on the baking sheet. Drizzle the remaining oil on top of the filled mushrooms.
Bake 20 minutes, until the filling is heated through and the tops are golden. Remove from oven and serve.
Notes
Adapted from [url href="http://www.foodnetwork.com/recipes/giada-de-laurentiis/stuffed-mushrooms-recipe.html" target="_blank"]Food Network[/url].