Savor the delicious aroma of homemade cheese garlic pull-apart bread drenched in garlic herb butter and gooey mozzarella. This simple recipe offers a combination of flavors to delight your guests.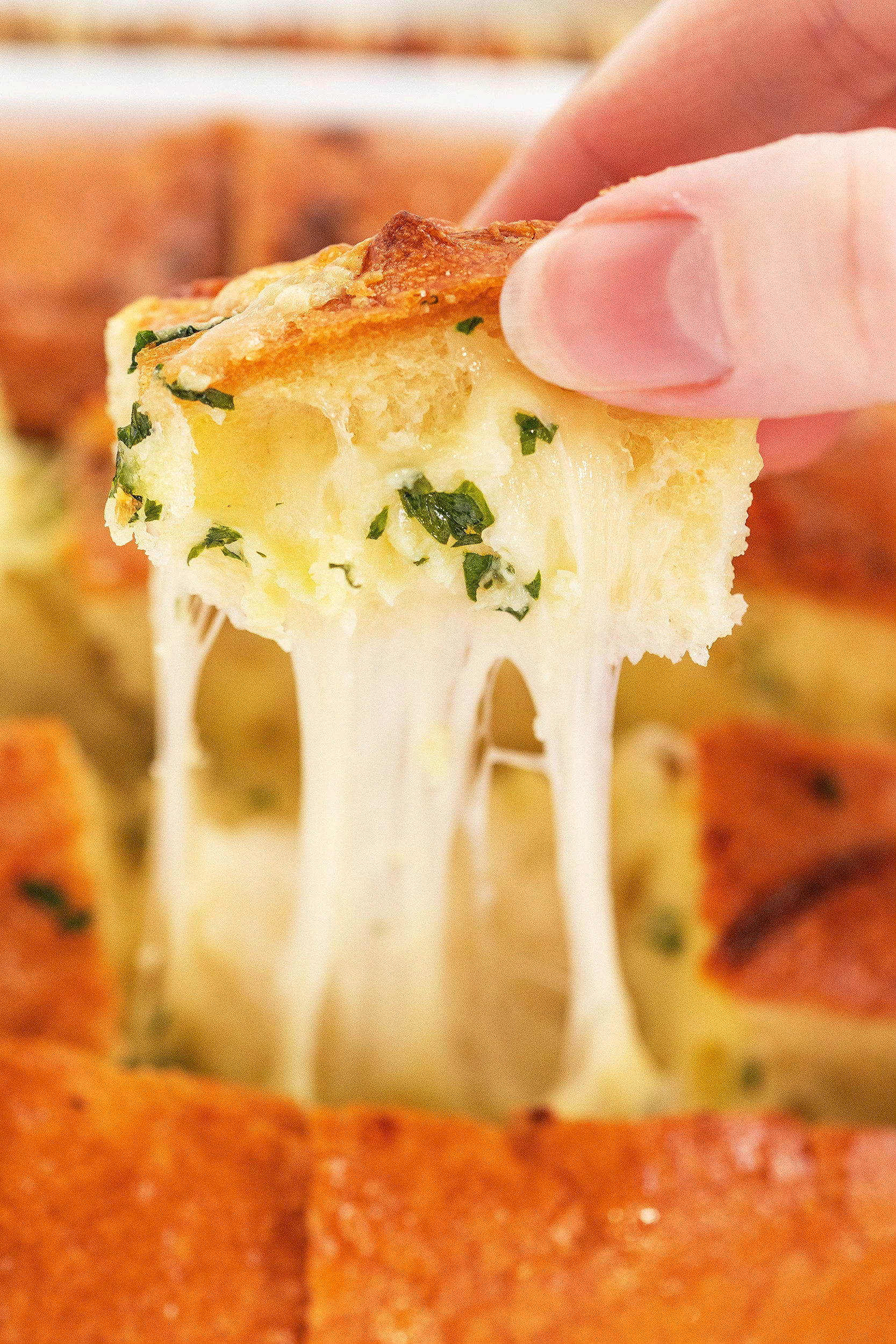 Whether you are looking for food to serve for football season or craving garlic crack bread (yes, pull apart bread is sometimes called that,) you are in the right place for a great recipe.
Instead of making homemade bread, I use a grocery store loaf.
My dough hook and paddle attachment are in storage, and sometimes, I don't want to make everything from scratch.
I used Hawaiian bread to make buffalo chicken pizza bread and, again, to make pimento cheese tomato ham sliders.
Now, I'm grabbing a loaf of Italian bread to make this easy appetizer.
The best way to get a delicious loaf of cheesy pull-apart bread is to use melted butter – don't let it go back to room temperature.
This is undoubtedly going to become one of your favorite basic recipes.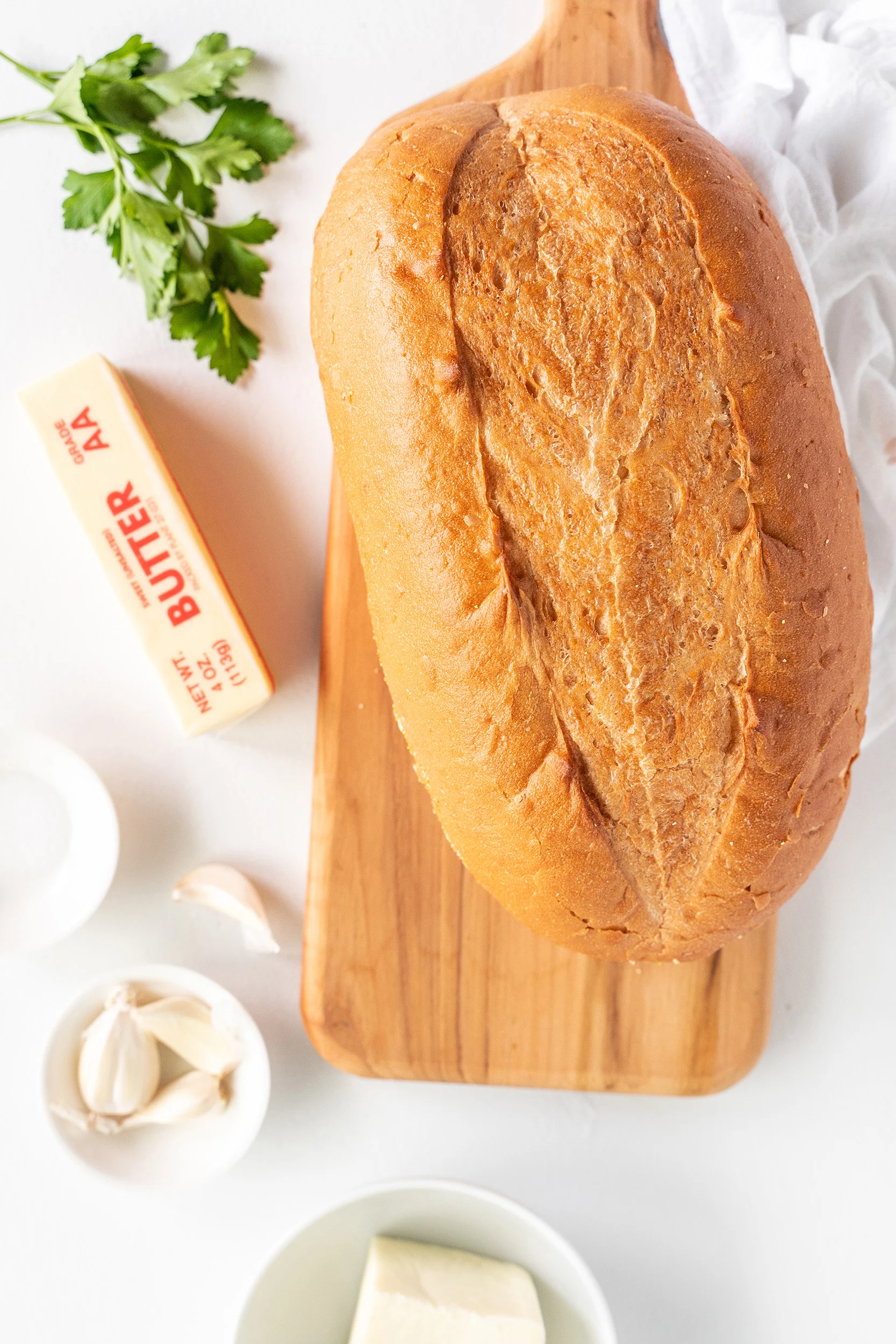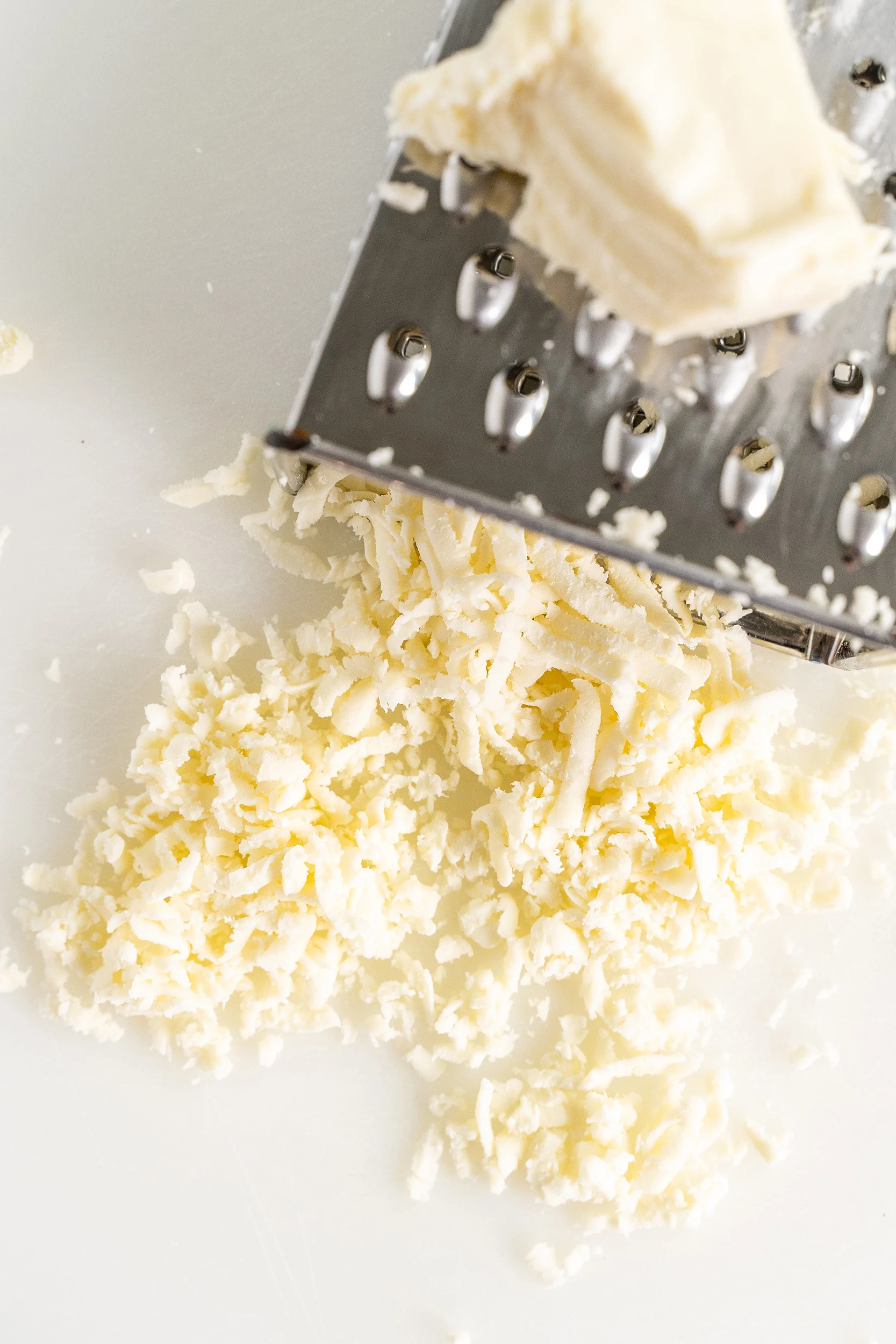 Cheesy Garlic Pull Apart Bread
In just a little time, you will have cheesy, garlicky bread ready to eat. The cheese pull alone will get you hungry, but everyone is a sucker for warm bread.
Once the bread is golden brown, you know it is ready to eat – make sure you don't keep your guests waiting!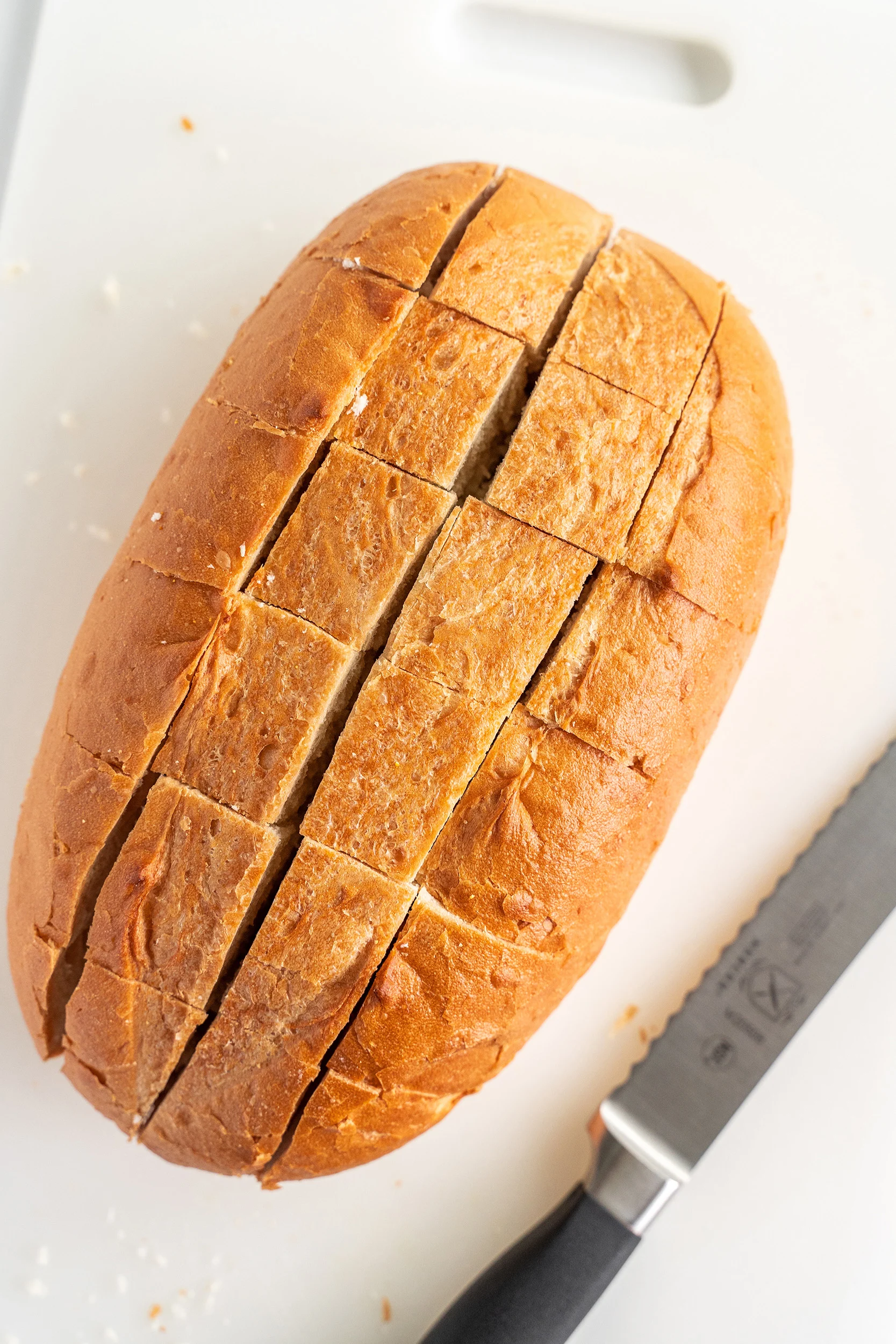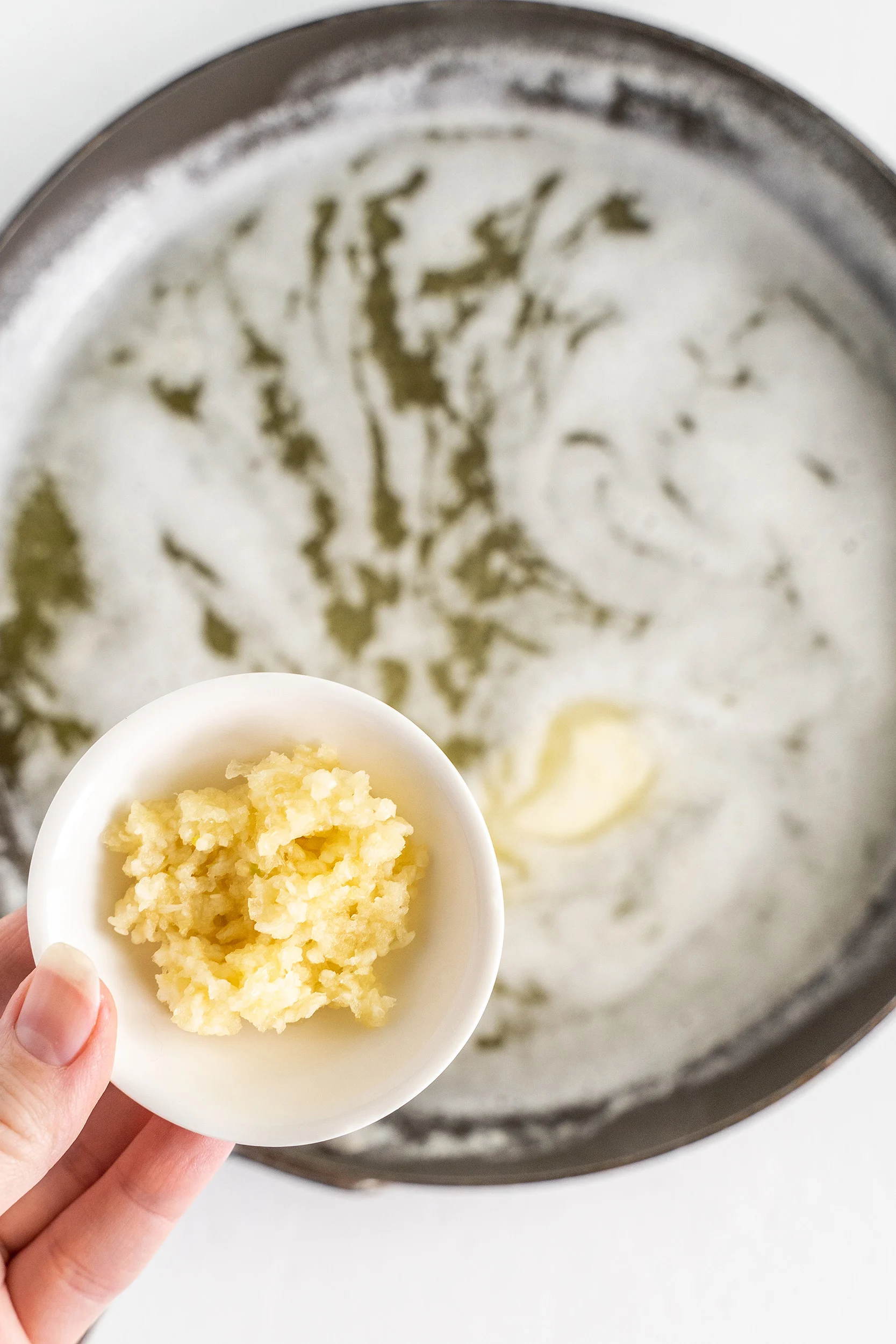 Cheese Garlic Bread Ingredients
Simple ingredients are key to this easy recipe.
Unsalted Butter: This rich and creamy butter serves as the base for your flavorful garlic butter spread.
Crushed Garlic Cloves: Fresh garlic cloves bring a pungent and aromatic essence to the butter mixture, infusing it with savory goodness.
Kosher Salt: A pinch of salt enhances the flavors, creating a delightful balance within the garlic butter.
Fresh Parsley: Minced fresh parsley adds a vibrant and herbaceous element, adding color and a burst of freshness to the spread.
1 Loaf of Fresh Bread: Choose your favorite loaf, whether it's a rustic baguette, a classic Italian bread, or any other type that suits your preference. The bread serves as the vessel for your pull-apart creation.
Mozzarella Cheese: Shredded mozzarella cheese, with its smooth and melty texture, forms the cheesy layers that make this bread irresistibly gooey and delightful.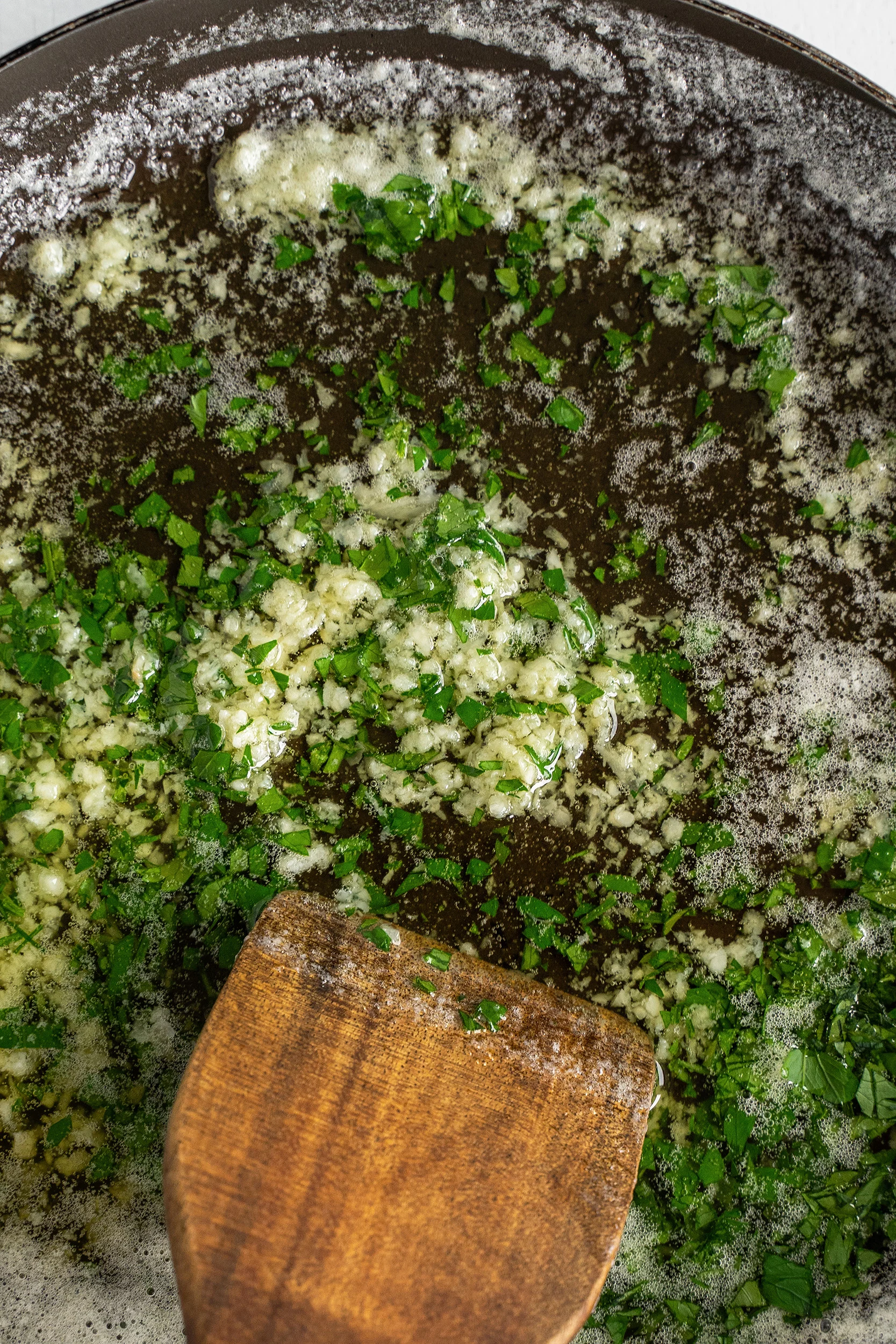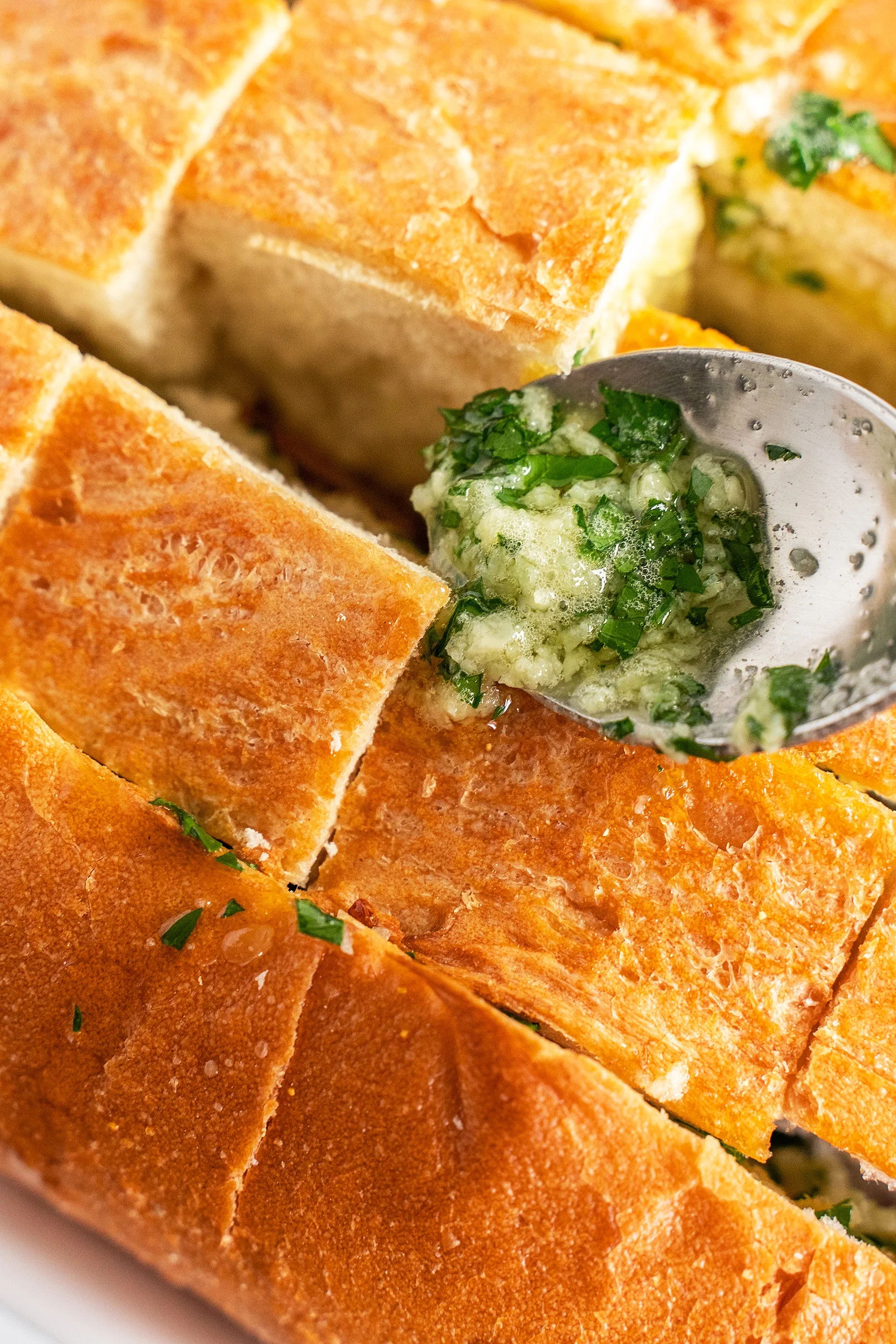 What kind of bread should I use for this pull-apart bread?
While it may seem like a good idea to use soft bread, I gravitate towards loaves of bread with crusty exteriors and chewy insides.
Italian Bread: This is a classic choice. You can use a fresh Italian bread loaf or baguette for a traditional flavor and texture.
French Baguette: A fresh baguette works wonderfully, offering a crispy crust and a soft interior.
Sourdough Bread: If you prefer a tangy twist, go for a sourdough loaf. Its unique flavor pairs well with garlic and cheese.
Ciabatta: Ciabatta is known for its rustic crust and airy crumb, making it a good choice for pull-apart bread.
Artisan Bread: Choose your favorite artisan-style bread with a crusty exterior and soft, chewy interior.
Ultimately, the best type of bread to use is the one you enjoy the most.
Each bread variety will give a slightly different character to your pull-apart bread, so you can experiment to find the flavor and texture you love.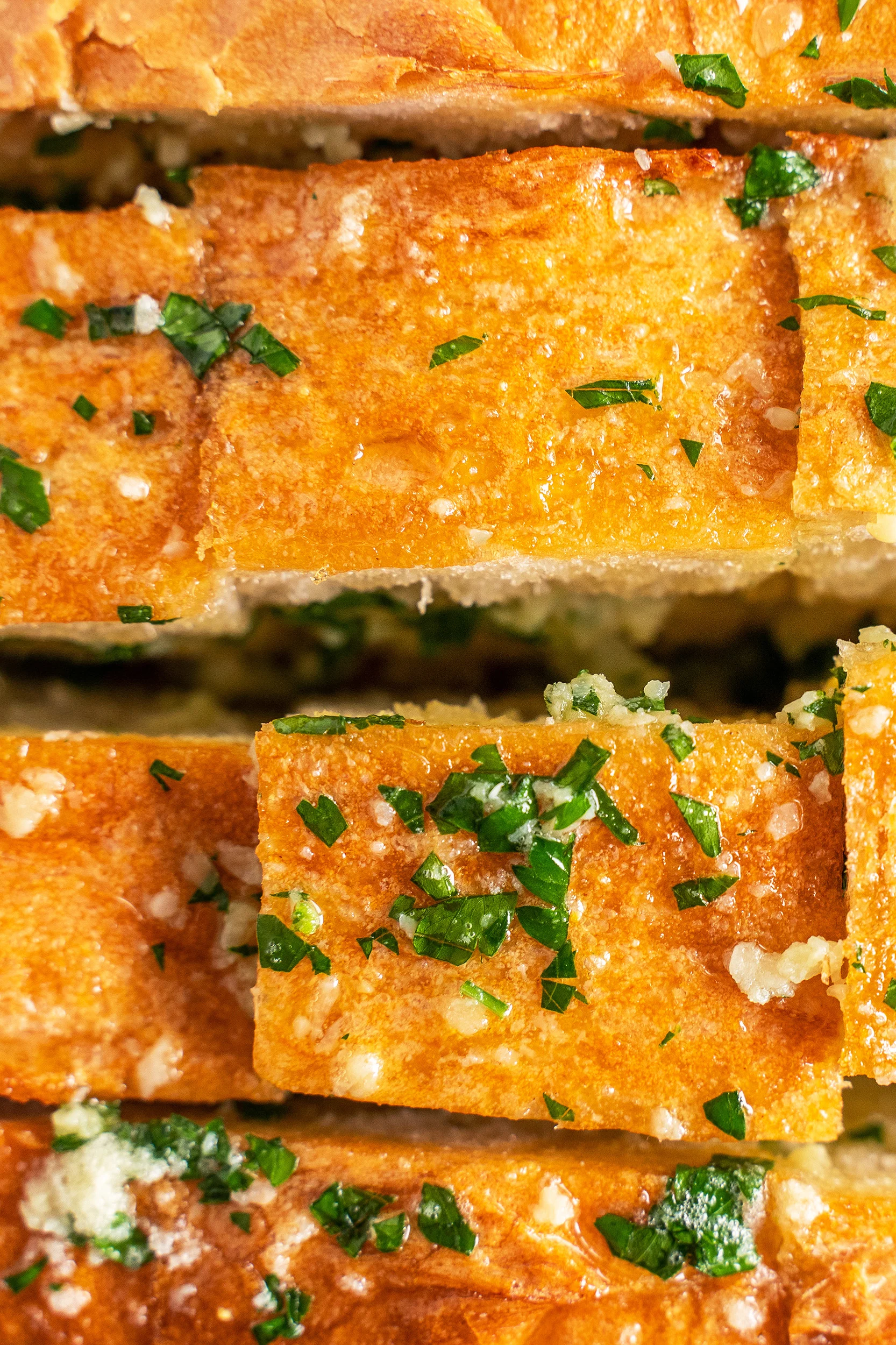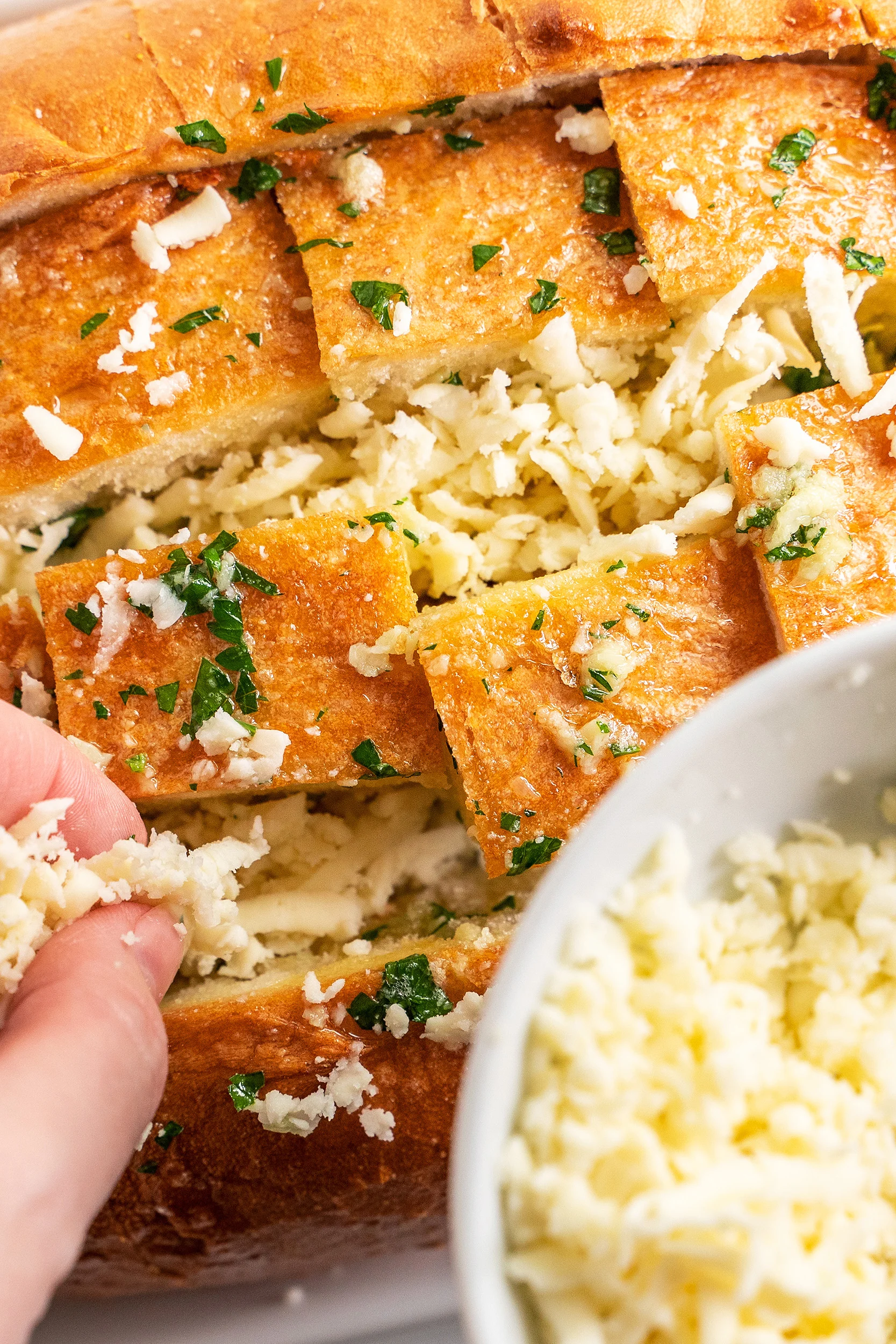 Different Types of Cheese To Maximize the Cheesy Goodness
Feel free to mix and match these cheeses to create your own custom cheese blend. Combining mozzarella with one or more cheeses can make a flavorful and gooey cheese mixture for your pull-apart bread.
Cheddar Cheese: Sharp cheddar adds a bold and tangy flavor, enhancing the overall taste.
Parmesan Cheese: Grated Parmesan cheese offers a salty, nutty taste that beautifully complements the garlic and butter.
Gruyère Cheese: Gruyère cheese provides a rich, nutty, and slightly sweet flavor, adding depth to your bread.
Monterey Jack Cheese: Known for its mild, buttery taste, Monterey Jack is an excellent melting cheese that contributes to a creamy texture.
Blue Cheese: For an adventurous twist, crumbled blue cheese introduces a bold and pungent element, giving your bread a unique character.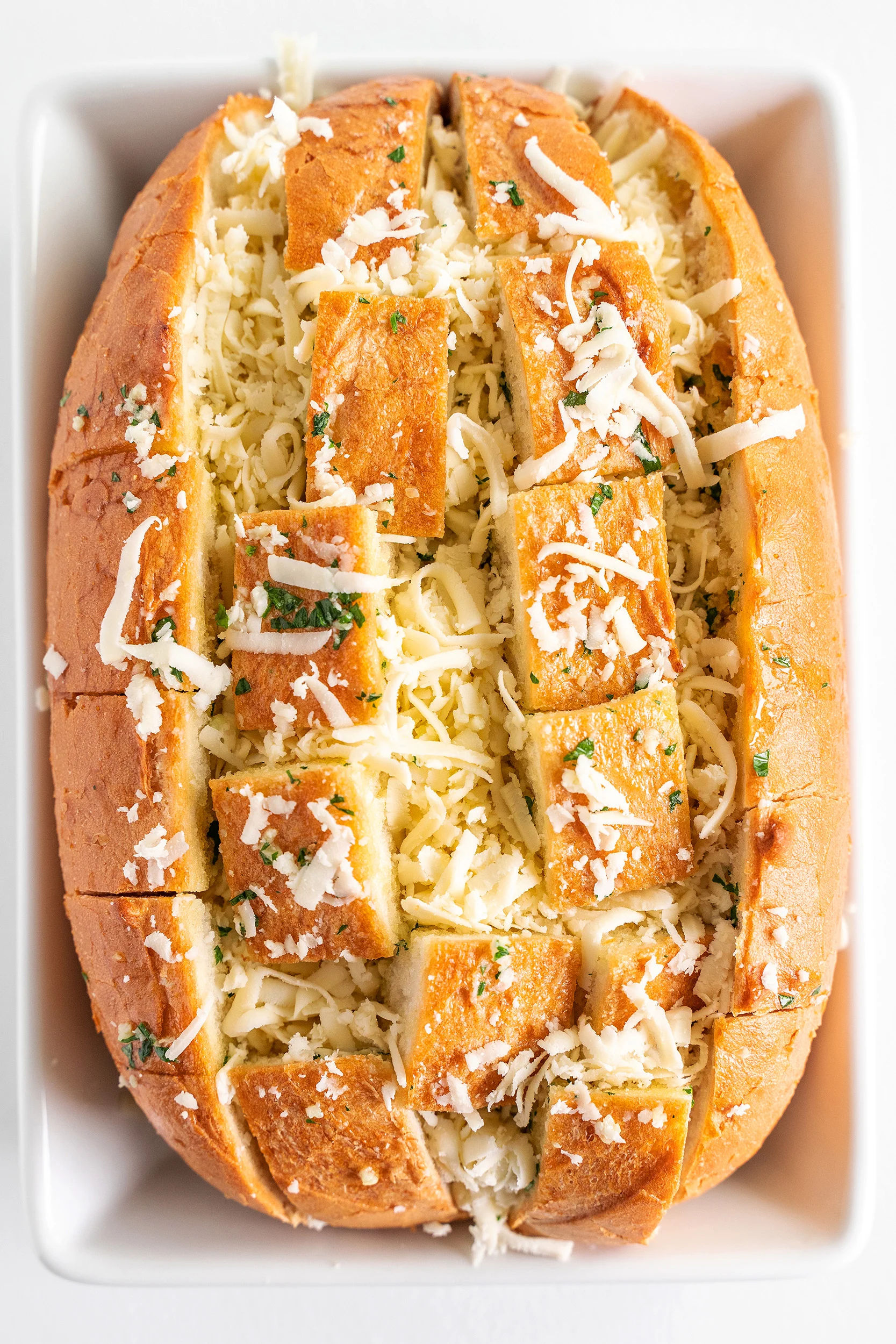 This post contains some affiliate links for your convenience. Click here to read my full disclosure policy.
How to Make Cheese Garlic Pull Apart Bread
Preheat the Oven: Preheat your oven to 375°F (190°C). This will ensure that it's ready for baking your delicious pull-apart bread.
Prepare the Garlic Butter: In a small saucepan, melt the unsalted butter over low heat. Stir occasionally with a wooden spoon.
Add the crushed garlic and a pinch of salt to the melted butter. If you prefer a milder garlic flavor, substitute the crushed garlic with garlic powder, using 1-2 teaspoons.
Cook the garlic gently for a minute or two, allowing it to infuse its flavor into the butter.
Stir in the minced fresh parsley and cook for another minute. This step enhances the garlic butter with fresh herb aromas.
You can also melt the butter in the microwave. Place the butter in a small bowl and microwave in short increments until completely melted.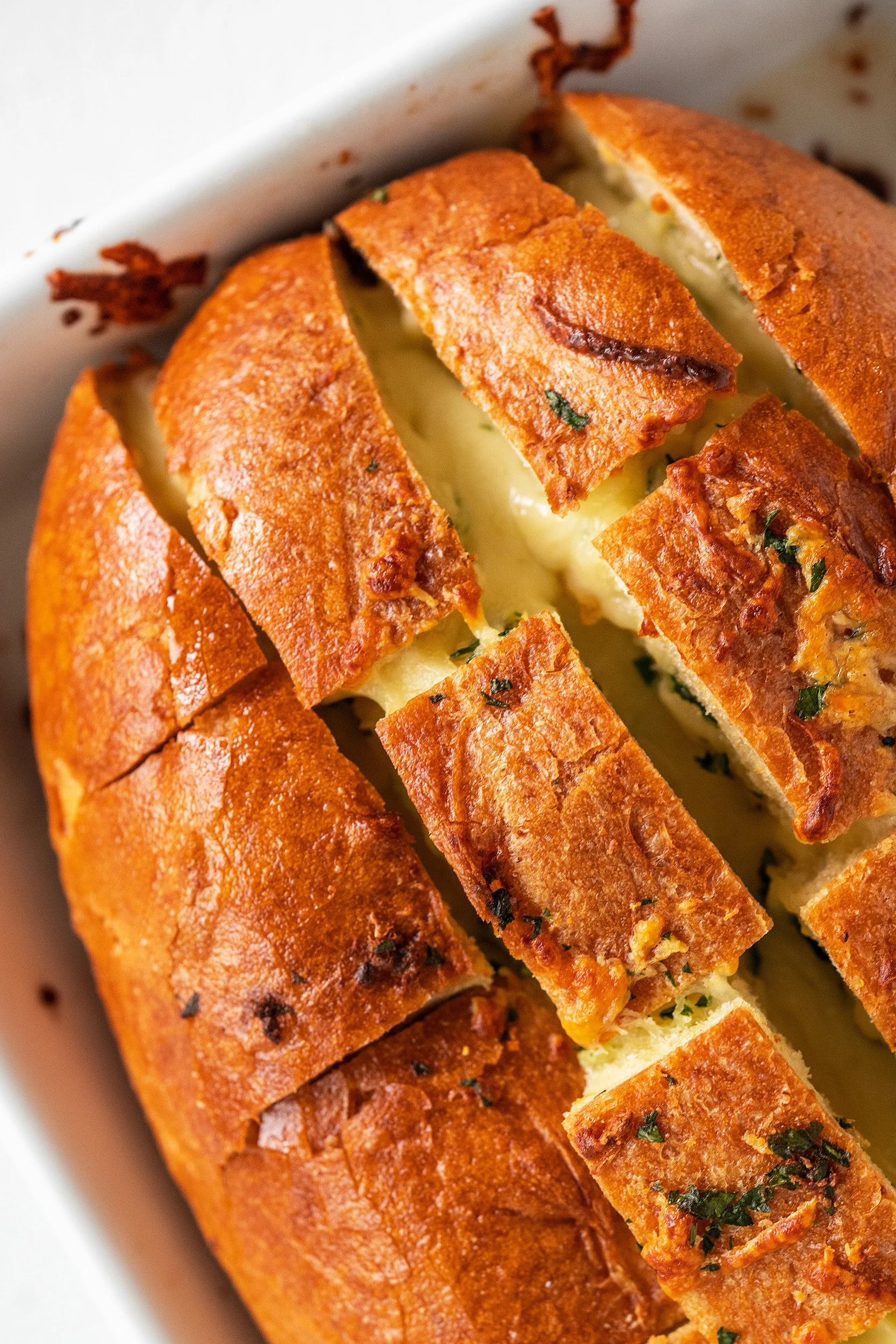 Scroll down to see the full recipe below!
Slice the Bread: Take your fresh loaf of bread and slice it with a serrated knife.
Ensure you cut the bread into small, even sections without fully separating them. You want to create a "pull-apart" effect for the perfect cheese pull.
Stuff with Cheese: Gently pry the bread sections and stuff them with the shredded mozzarella cheese.
At this point, feel free to double the cheese for an extra cheesy pull-apart bread recipe.
Apply the Garlic Butter: Using a pastry brush or a spoon, generously drizzle the garlic butter mixture over the bread.
Make sure the butter and garlic mixture gets into the bread crevices.
Wrap in Foil: Wrap the prepared bread loaf in a piece of foil. This will help lock in the flavors and ensure even baking.
Bake in the Oven: Place the foil-wrapped bread on a sheet pan and put it in the oven.
Bake until the cheese is thoroughly melted and the bread becomes aromatic, golden brown, and slightly crispy outside.
Unwrap and Serve: Carefully unwrap the foil from your pull-apart bread and transfer it to a serving platter.
The bread sections should now be oozy with melted cheese and infused with delightful garlic butter flavors.
Serve your Easy Cheese Garlic Pull Apart Bread while it's still warm. Pull apart the sections and savor each piece of cheesy, garlicky goodness.
It's perfect as an appetizer, side dish, or even a delicious snack for any occasion.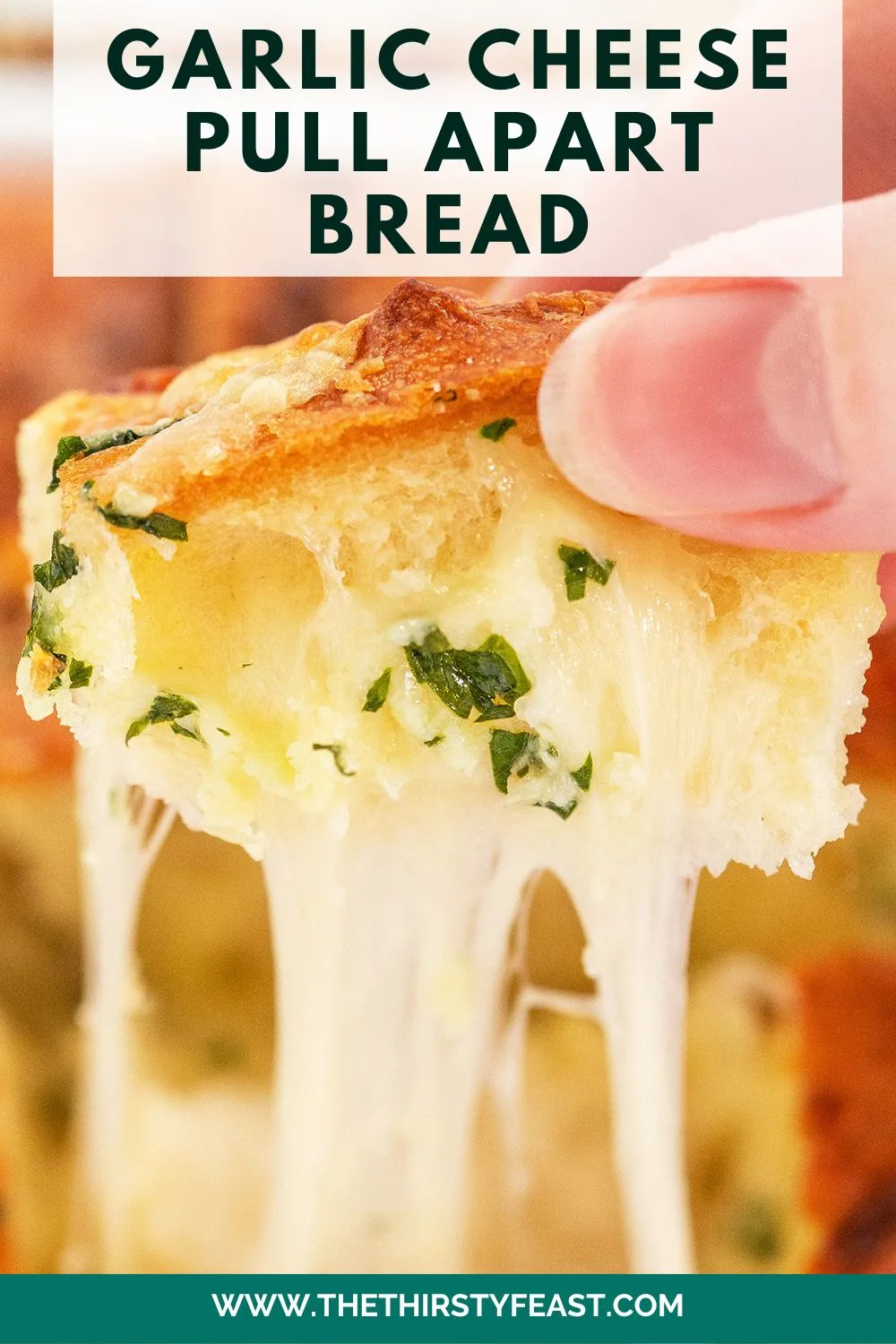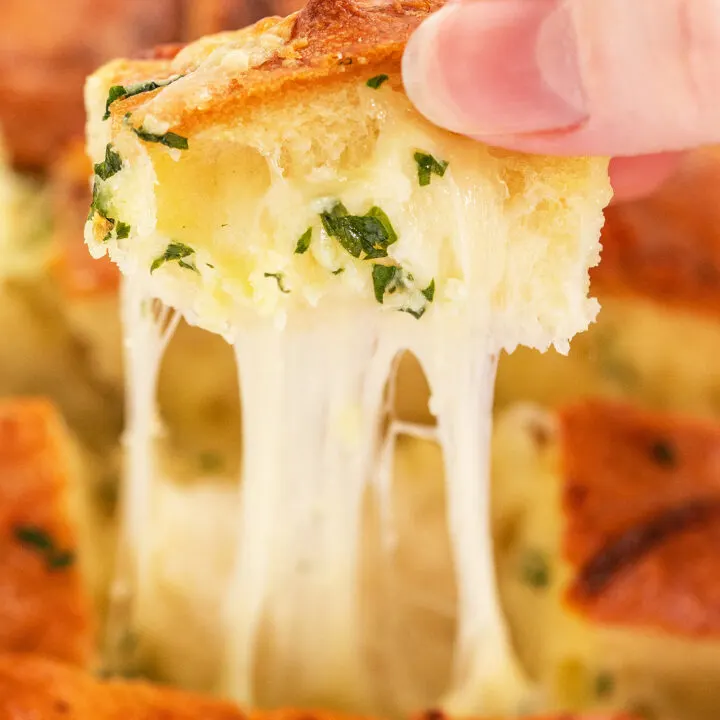 Cheese Garlic Pull Apart Bread
Savor the delicious aroma of homemade pull-apart bread drenched in garlic herb butter and gooey mozzarella. This simple recipe offers a combination of flavors to satisfy your cravings and delight your guests.
Ingredients
8 tablespoons unsalted butter
4 cloves garlic, crushed
¼ teaspoon salt
2 tablespoons minced fresh parsley
1 loaf of fresh bread
8 ounces mozzarella cheese, shredded
Instructions
Preheat the oven to 375F.
Add the butter to a saucepan over medium heat. Once melted, add the garlic and cook for 1 minute, stirring constantly. Remove from the heat and stir in the salt and parsley.
Slice the bread into a grid with 2-inch by 1-inch cubes, but don't slice through the bread. Place the loaf in a 9 by 13-inch casserole dish.
Drizzle the garlic butter into the cracks, and stuff in the mozzarella cheese.
Cover the bread with foil and bake (covered) for 20 minutes. Remove the foil and bake (uncovered) for 10 minutes.
Serve warm.
Nutrition Information:
Yield:

10
Serving Size:

1
Amount Per Serving:
Calories:

298
Total Fat:

17g
Saturated Fat:

9g
Trans Fat:

0g
Unsaturated Fat:

7g
Cholesterol:

42mg
Sodium:

317mg
Carbohydrates:

27g
Fiber:

1g
Sugar:

2g
Protein:

9g
Nutrition information is automatically calculated and may not be correct.