Have an extra pint of blueberries on your hands? Follow my easy recipe to make pickled blueberries!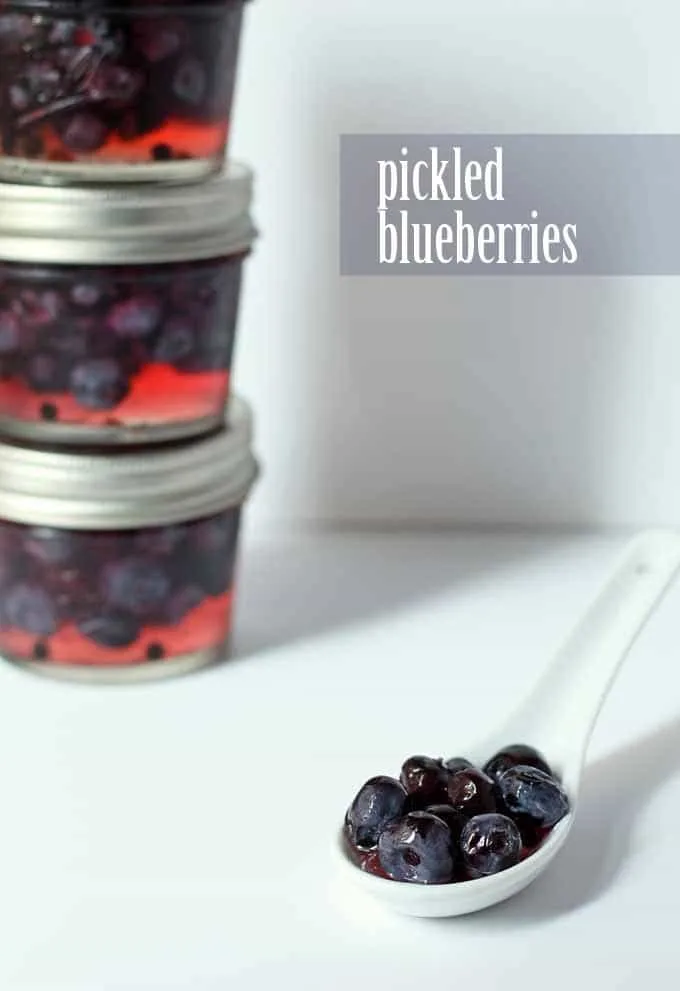 My kitchen seems to be full of two things this summer: vinegar and blueberries.
Tuesday, I shared an easy recipe for homemade berry vinegar and today you get a recipe for pickled blueberries. I didn't mean to share both of these this week, but it is happening. Blueberries are still available abundantly so it's a good time to get on these recipes.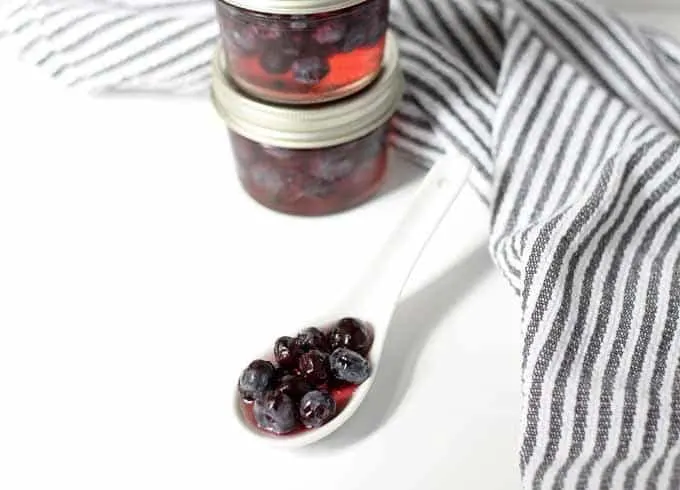 I know that pickled blueberries sound strange – in fact I wouldn't have even made these if I hadn't seen this article on Saveur's website. But I bought a lot of them because they were on sale and wanted to preserve them. Jelly and jam came to mind, but that's so… normal. Their pickled blueberry recipe was the perfect starting off point.
I knew I didn't want to add onions like they did – I wanted something to help bring out the sweetness instead of adding to the tanginess of the vinegar. Cinnamon seemed like the perfect addition. A little black pepper and bam. I know, it's probably not that simple but pickling is way easier than I thought it would be and I'm glad I've been bitten by the pickling bug.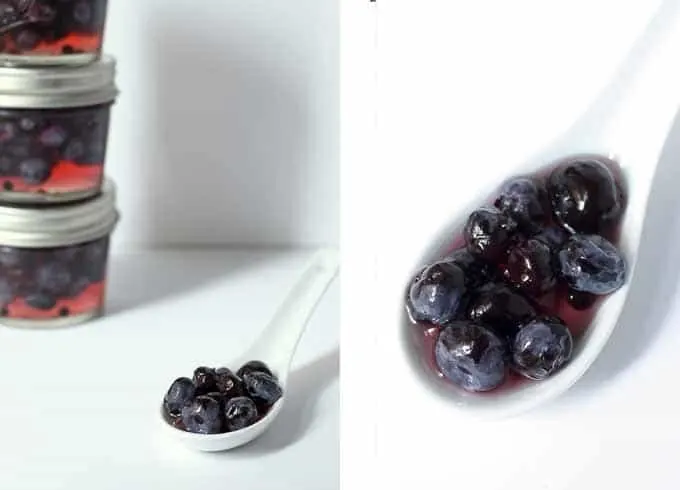 Now you're probably wondering – what the heck am I going to do with pickled blueberries? Mr. B says that on their own they taste like blueberries and a honey explosion. Not sure I agree with him but I wanted to share his thoughts anyway. :)~
I think that the tangy vinegar really compliments the sweetness of the berries and they are/will be perfect in savory dishes. Think grilled cheese and brie and, really, anything with cheese.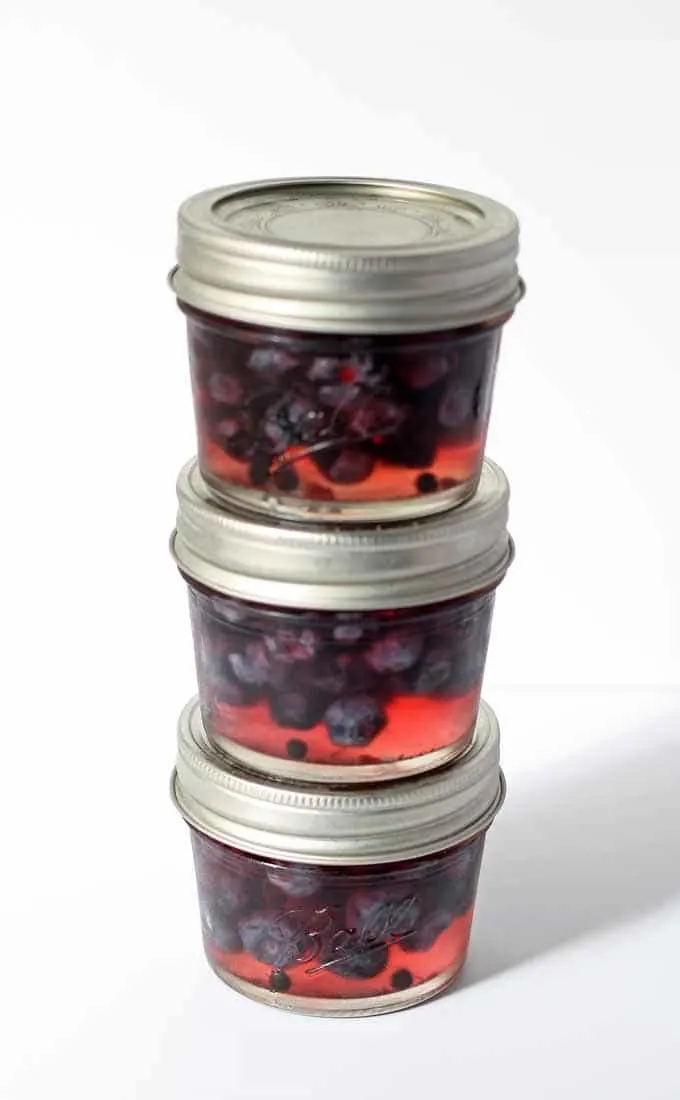 I did not can them, but I imagine that you could follow any of the many pressure canning tutorials out there to preserve these blueberries even longer. Otherwise, I would say the jars would be good about a month in the refrigerator.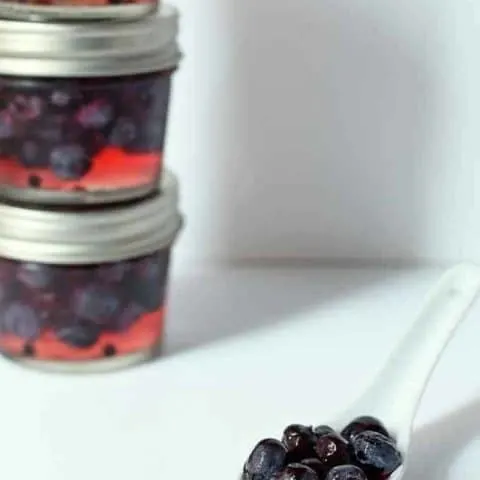 Pickled Blueberries
Have an extra pint of blueberries on your hands? Follow my easy recipe to make pickled blueberries!
Ingredients
1 pint blueberries
1 cup white vinegar
1/3 cup white sugar
1 1/2 tablespoons kosher salt
1 cinnamon stick
1 1/2 teaspoons black peppercorns
Instructions
Wash your blueberries and set aside. If you are using multiple, smaller jars (1/2 pint, 1/4 pint etc), break the cinnamon stick into pieces.
In a medium saucepan, boil the vinegar, sugar, salt, cinnamon stick and peppercorns.
Put the blueberries in the jar and then pour the vinegar mixture over the berries. If using multiple jars, evenly distribute the spices.
Cover and cool. Once cool, refrigerate for 3 days before using.
Nutrition Information:
Amount Per Serving:
Calories:

3
Carbohydrates:

1g
SaveSave