An orange moscow mule is the perfect cocktail for any day of the week. You only need 4 ingredients and a thirst for citrus!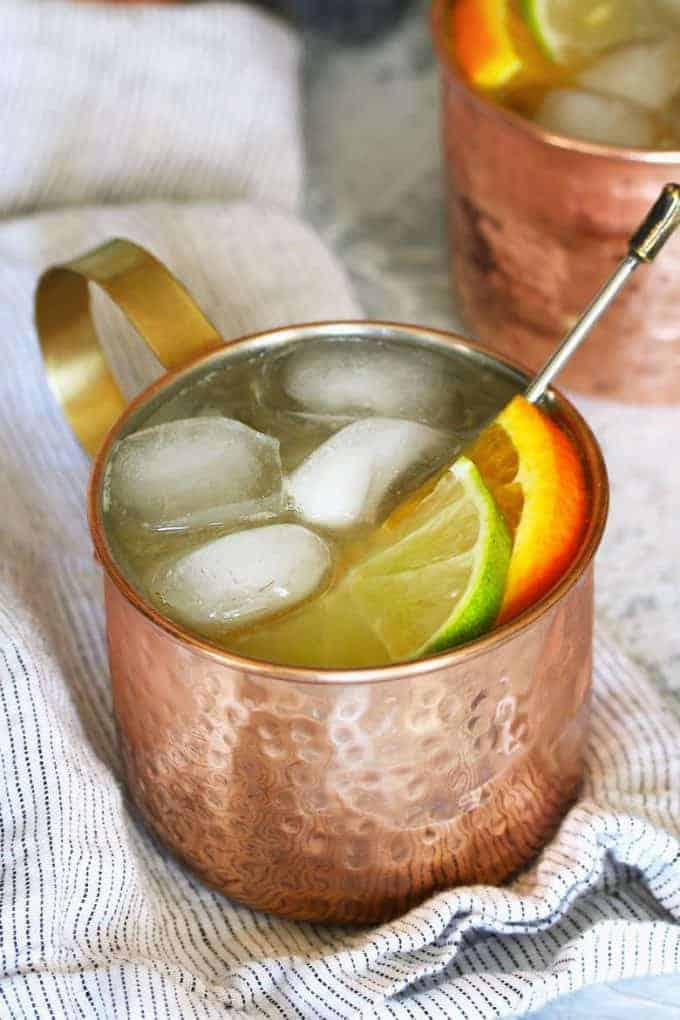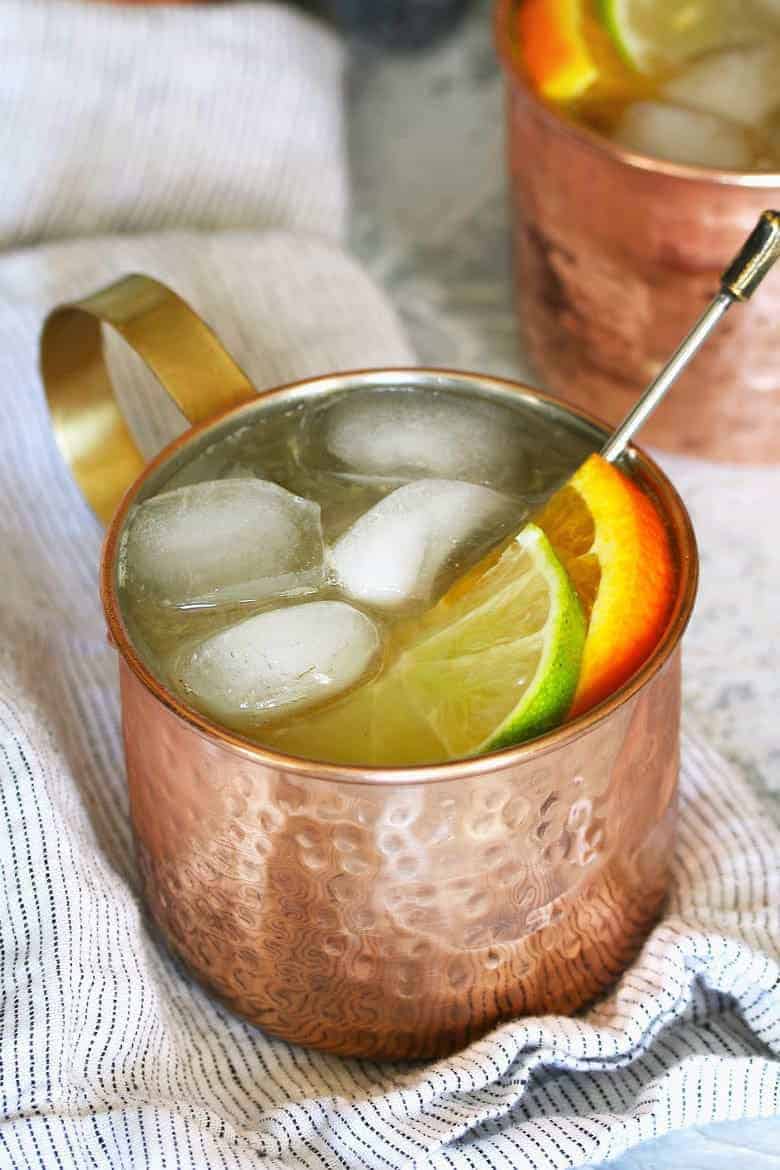 When the weather gets warm, I make cocktails. I never thought I would say that in February but global warming and all….
I'm not going to talk about the weather, don't worry. It's so tempting, but not today.
Instead we are going to talk about citrus. My favorite thing about winter is all of the citrus that is available at the grocery store. Just yesterday, I went to pick up some lemons and I was surrounded by blood oranges, tangelos, tangerines and more.
That kind of sounds like I knocked over a bunch of fruit carts. Not the case.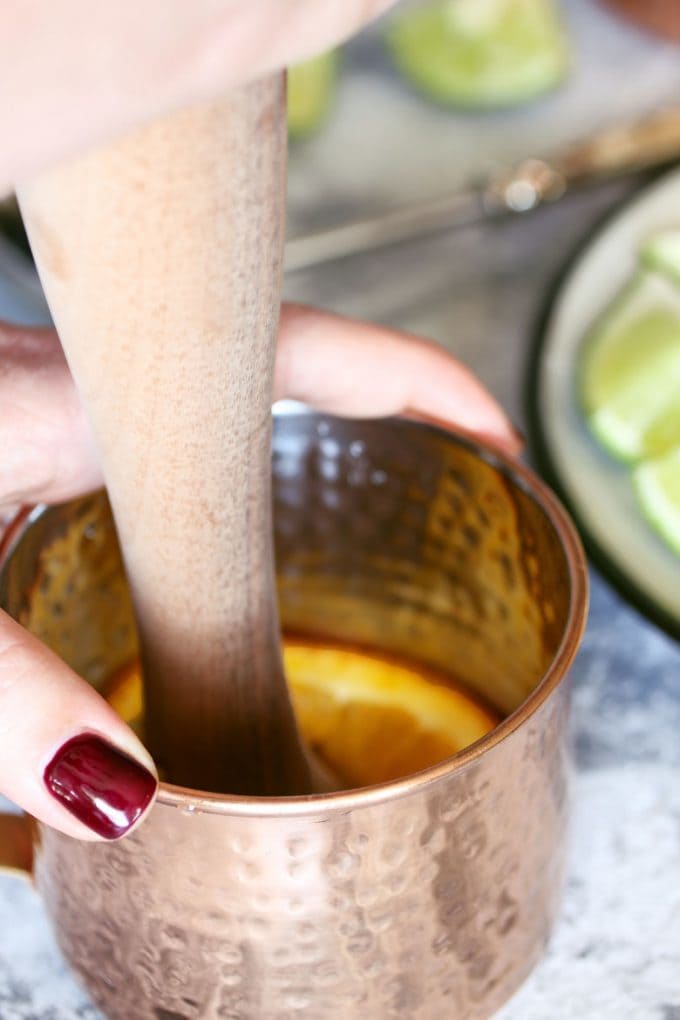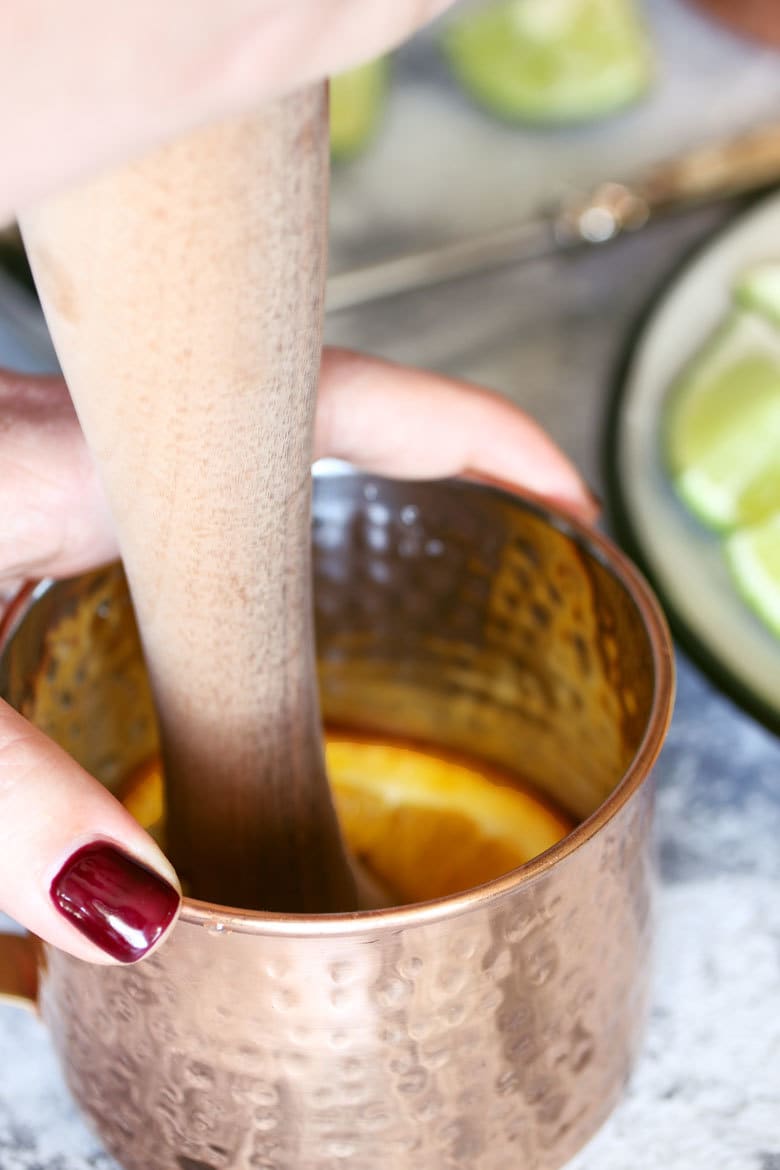 I just couldn't get out of the citrus aisle. Too many intoxicating citrusy smells clouding my senses.
I have made a variations of moscow mules before.
The Kentucky mule uses bourbon (my favorite!), the orange Italian mule, the blackberry Moscow mule, and the blarney stone cocktail (which uses whiskey instead of vodka.)  They are one of my favorite cocktails because the basic version is just 3 ingredients. It's also easy to keep all of the ingredients on hand.
Sometimes, though, you want to change it up. Orange moscow mule it is! I almost made some other type of citrus mule but I decided to stick with orange.
Oranges are available year-round so an orange moscow mule makes the most sense. If you want to substitute some other kind of citrus, do it!
The more citrus, the merrier.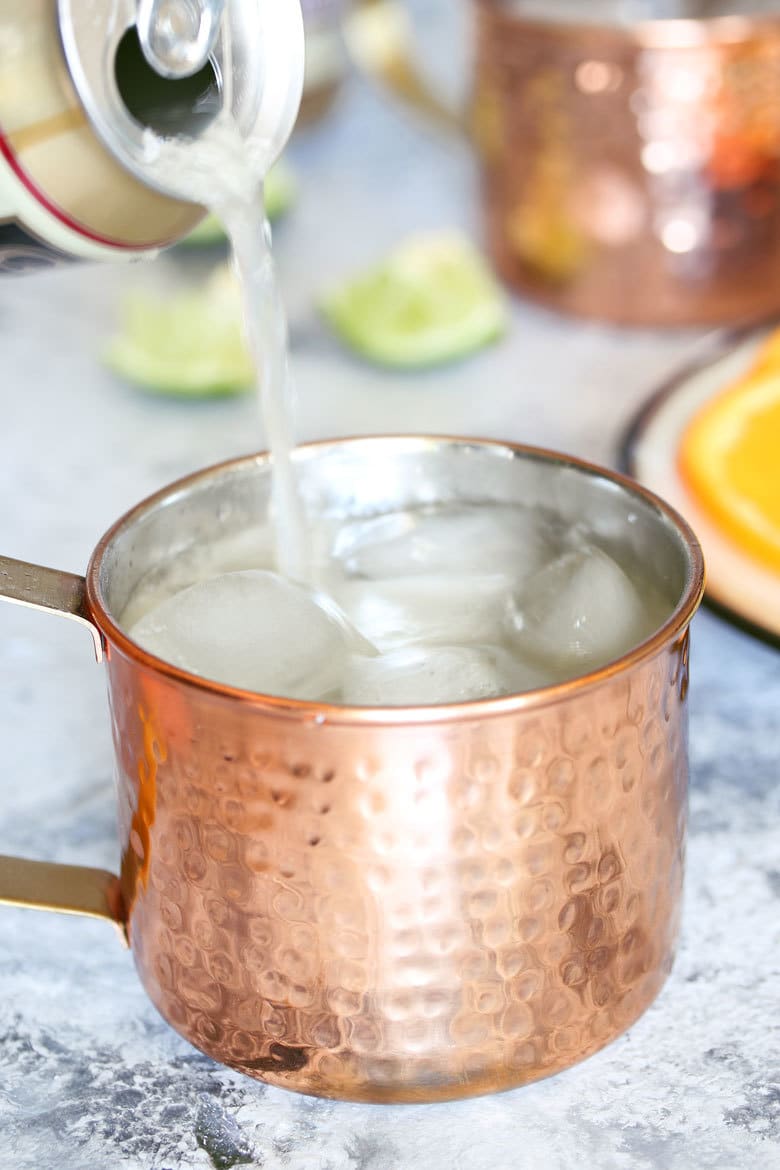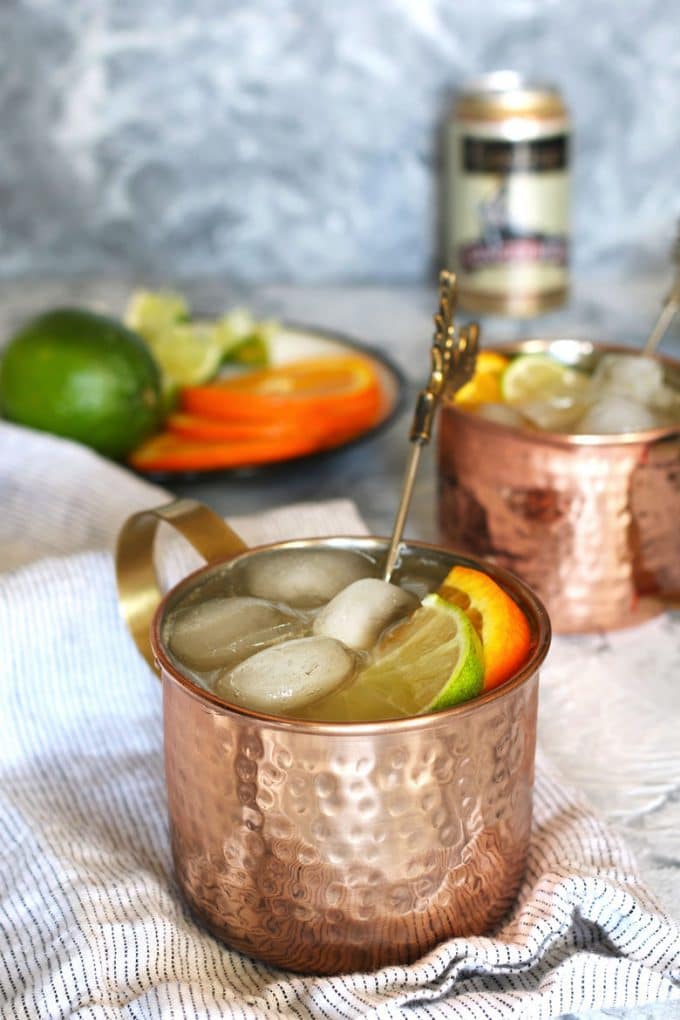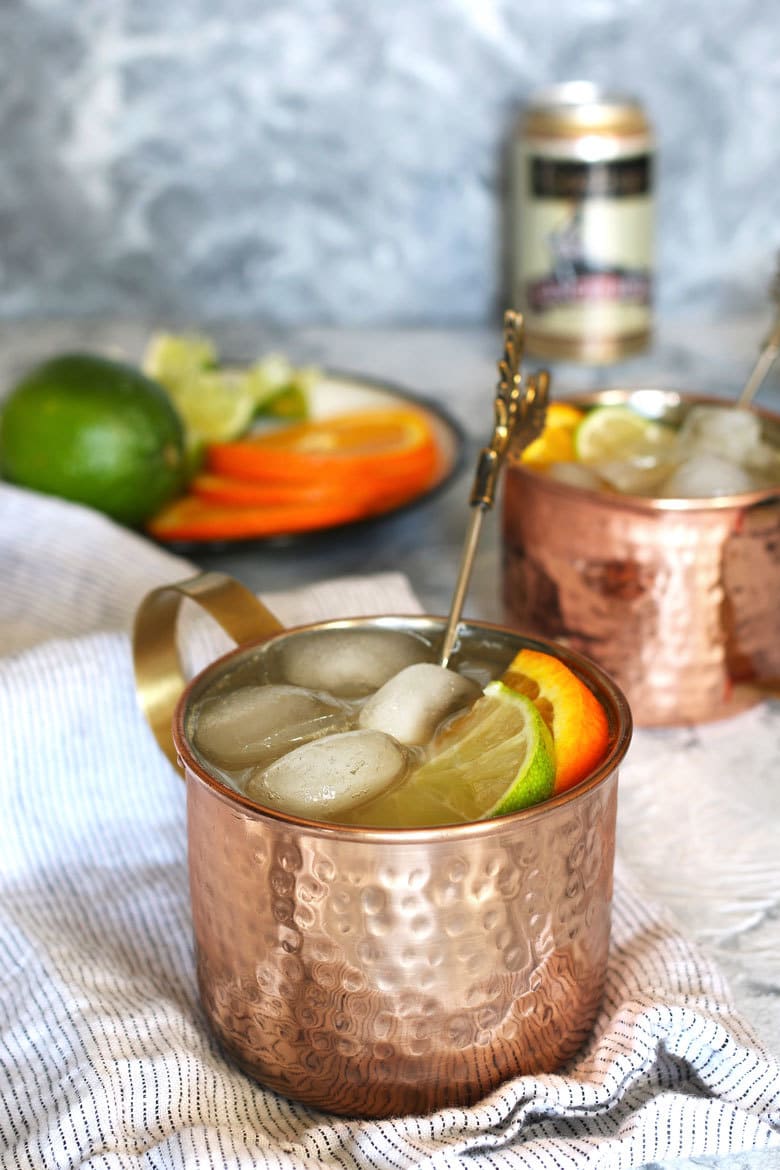 This post contains affiliate links, which sometimes earns me enough money for a cup of coffee. But definitely not enough for a car – A girl can dream! Learn more here.
Orange Moscow Mule
Moscow mules require just a few simple ingredients: vodka, ginger beer, and lime juice.
To make this orange moscow mule, I muddled two orange slices and the lime juice before adding the ice. Then I added my vodka and filled up my cup with ginger beer.
You can use any type of glassware but copper mugs are most people's go-to. There is just something about serving a drink it's appropriate glassware.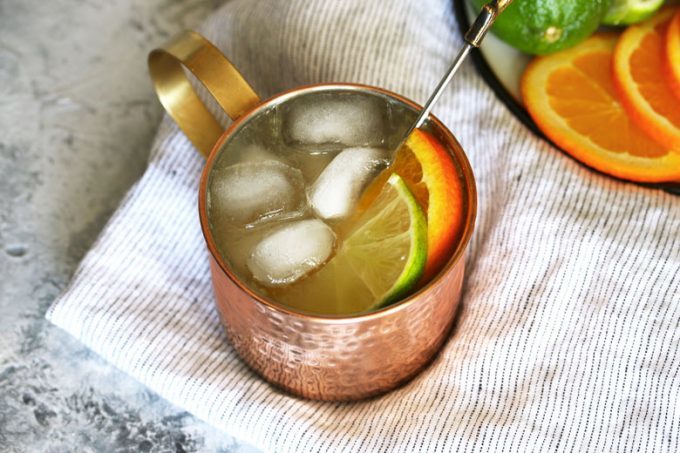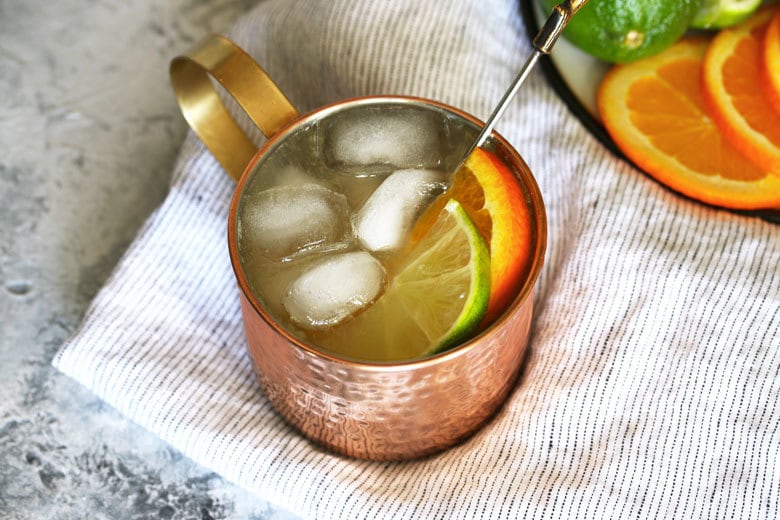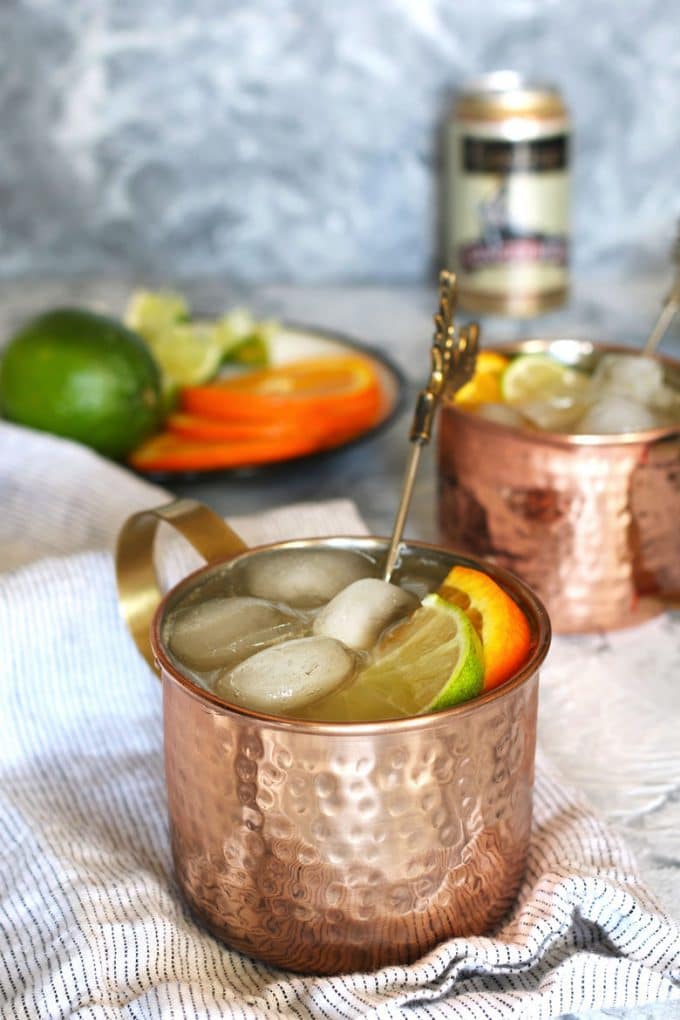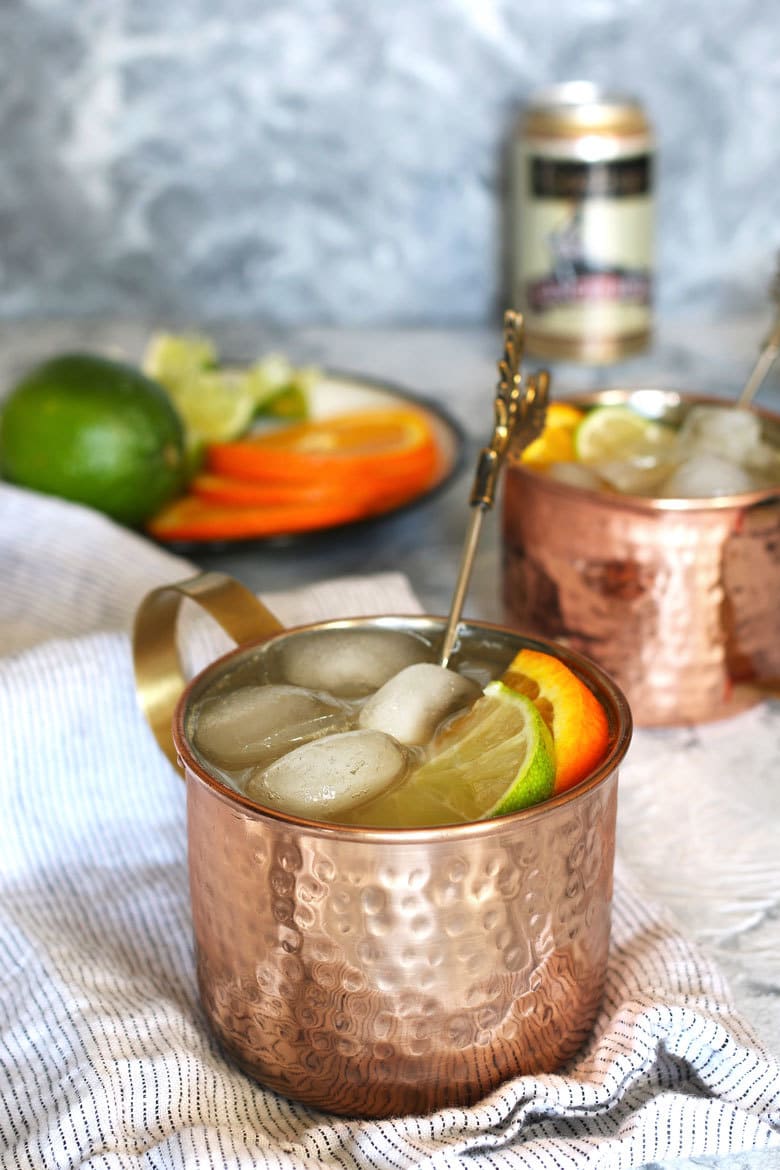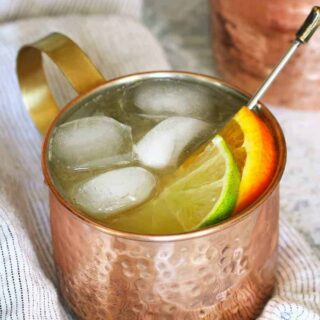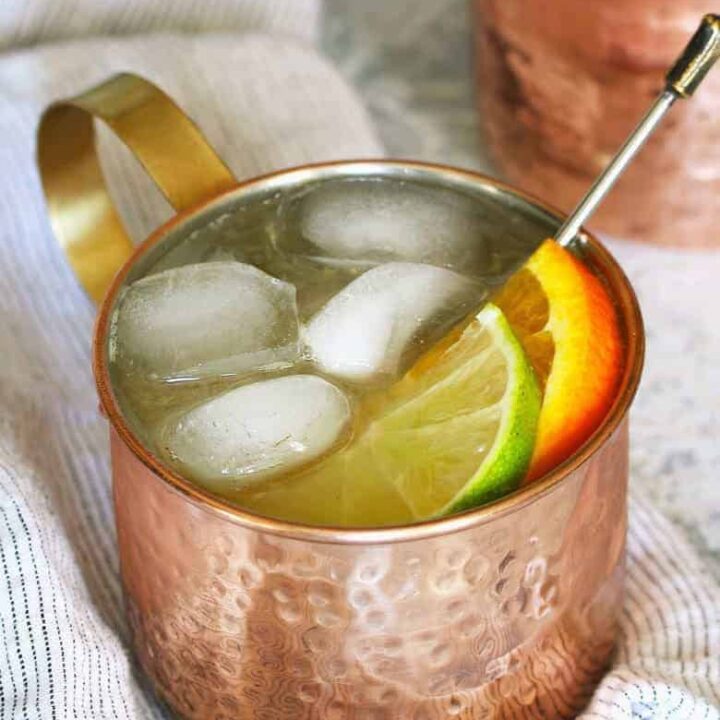 Orange Moscow Mule
Yield: 1

Prep Time: 5 minutes

An orange moscow mule is the perfect cocktail for any day of the week. You only need 4 ingredients and a thirst for citrus!
Ingredients
1/2 can ginger beer
2 orange slices
1.5 ounces vodka
1 lime, juiced
Instructions
In the bottom of a glass, muddle the orange slices and the lime juice.

Add ice to the glass and pour the vodka over the ice. Top off the glass with ginger beer.
Nutrition Information:

Amount Per Serving: Calories: 220 Total Fat: 0g Saturated Fat: 0g Cholesterol: 0mg Sodium: 19mg Fiber: 3g Sugar: 26g Protein: 1g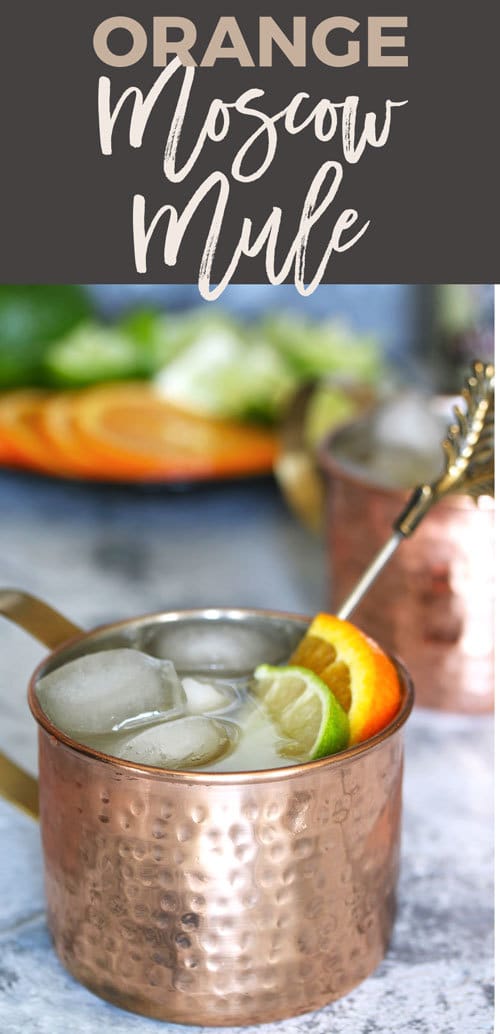 Join the newsletter!
Subscribe to get our latest content by email.