Transform your Moscow Mule into a Blarney Stone cocktail just in time for St. Patrick's Day! Use your favorite whiskey for a this fun drink.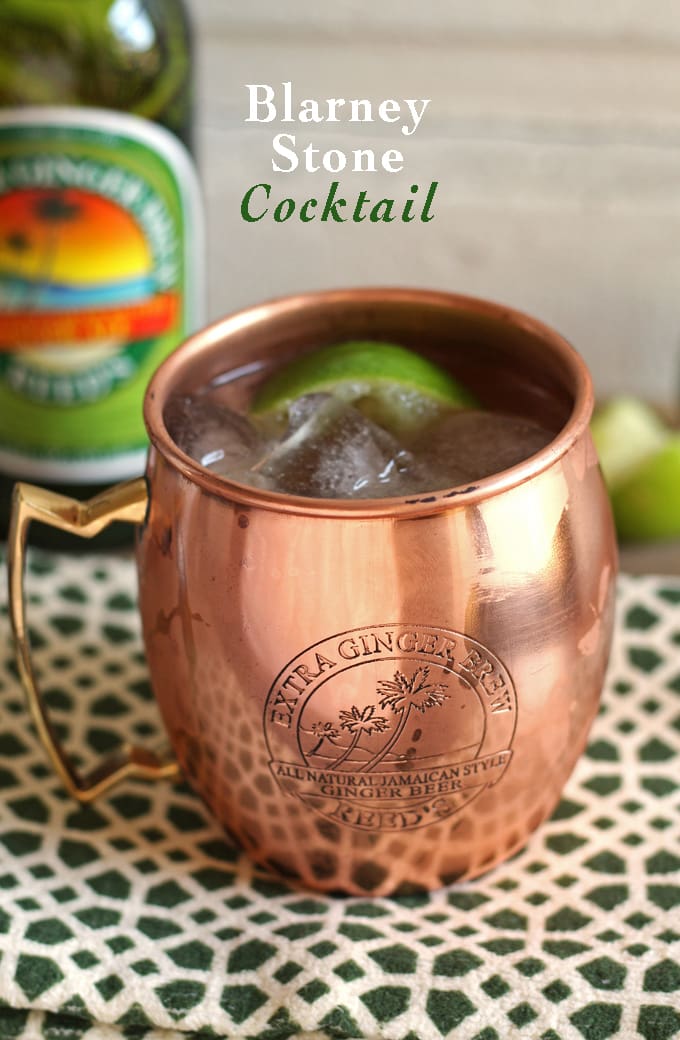 St. Patrick's Day is right around the corner and here in Chicago, people tend to make a weekend of it. The Chicago river gets dyed a neon green that reminds me of ectoplasm. There are parades and entire neighborhoods become a sea of party revelers in the streets, dressed in green. All of this goes on, and I usually sit out and watch from the sidelines.
I am more of a celebrate-at-home kind of girl. When some folks from Reeds Ginger Brew asked if I would like some samples of their ginger beers, I said, "Sure!" So just in time for St. Patrick's Day, and the Chicago weekend of celebrations, I've got a new cocktail for you.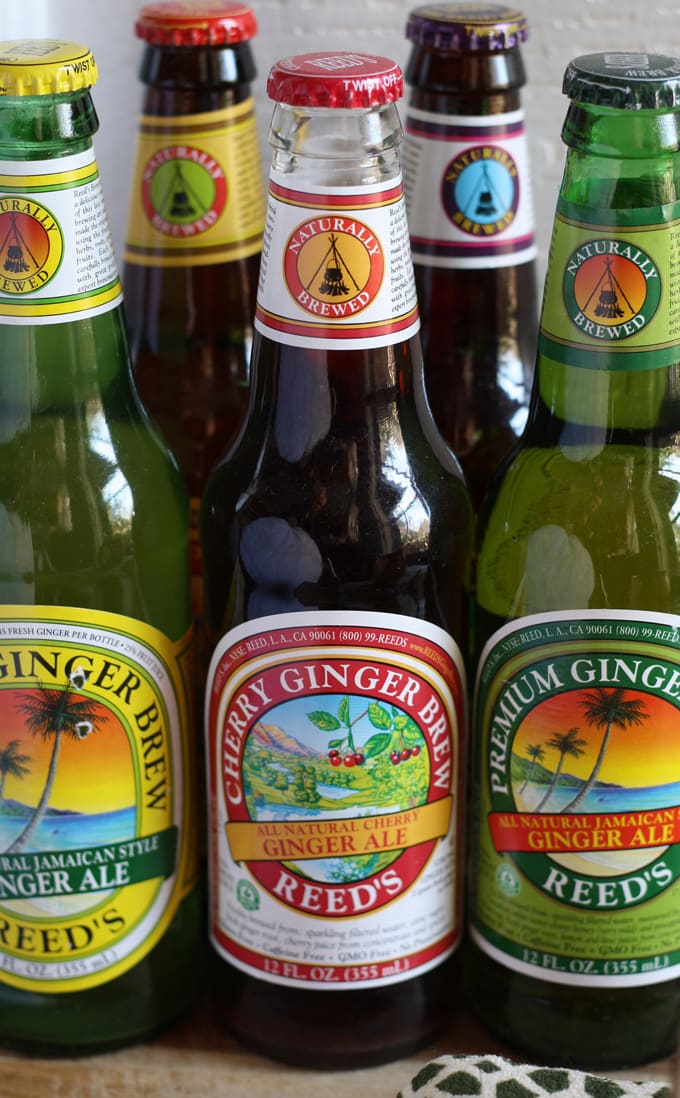 Blarney Stone Cocktail
One of our favorites drinks is the Moscow Mule. It's simple to make but super delicious. Perfect right?
Another reason it is so great is it is easy to modify with different types of alcohol. I've demonstrated this already with my Kentucky Mule, and now I've got a Blarney Stone for you.
The Blarney Stone replaces the vodka with one of my favorite's, Irish whiskey. I usually choose Powers or Jameson, but use whichever is your favorite. Add fresh lime juice and ginger beer and you are good to go.
Reeds sent me a number of different flavored ginger beers and if you buy some of those, you can do a flavored Blarney Stone without having to juice fruit. I love it when you can eliminate a step.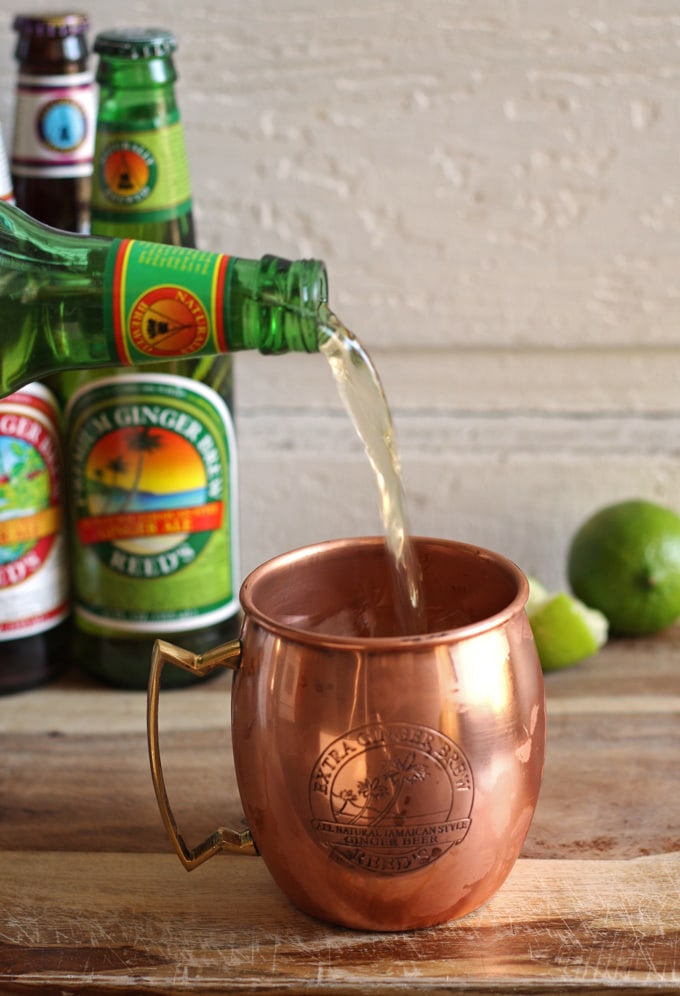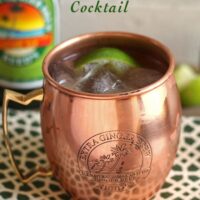 Blarney Stone Cocktail
Ingredients
1 1/2 ounces of Irish whiskey
juice of 1 lime
ginger beer
Instructions
Fill a copper mug (or a glass) with ice. Pour the whiskey and lime juice over the ice, then fill glass with ginger beer. Garnish with a lime.
Nutrition Information:
Yield: 1 Serving Size: 1
Amount Per Serving:Calories: 290 Total Fat: 0g Saturated Fat: 0g Trans Fat: 0g Unsaturated Fat: 0g Cholesterol: 0mg Sodium: 27mg Carbohydrates: 51g Fiber: 0g Sugar: 48g Protein: 0g

This data was provided and calculated by Nutritionix on 1/22/2019.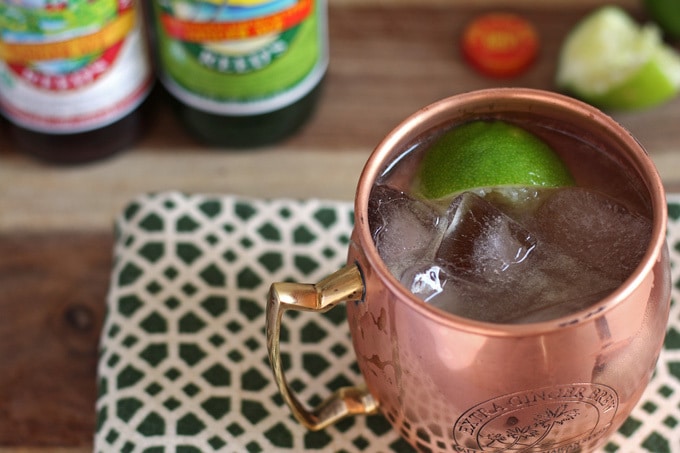 Disclaimer: I was provided with samples of Reed's Ginger Brew. All opinions are my own.