This easy side dish is aromatic and flavorful – pair this lemon parsley rice with broiled chicken or baked tilapia.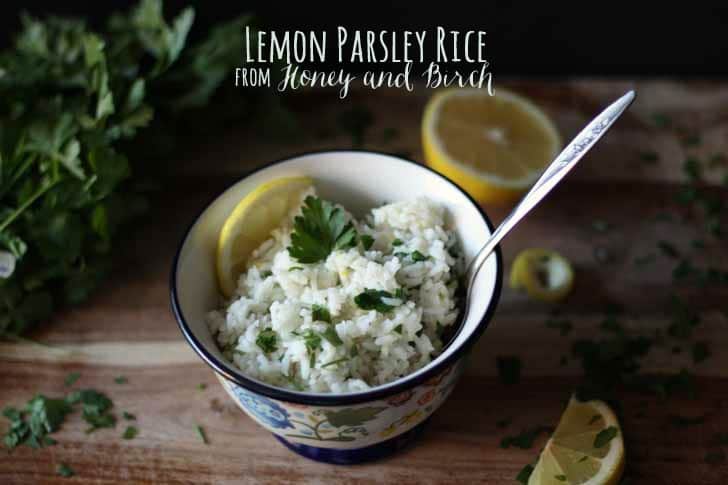 Sleep is a wonderful thing, until that is all you are doing.  I don't know what's going on with me, but I have been unable to do anything but sleep since Monday.  And all of Monday I slept – day and night.  Today I am forcing myself out of bed to share this recipe with you and catch up on my email.  Sooo many emails.
My lack of energy has been saved by one little thing this week – The Good Housekeeping Cookbook
(affiliate link).  It's actually a pretty big cookbook, so I guess I should say one big thing.  I don't have the most recent version but all of the recipes it includes are in the more recent volumes.  I have found some great recipes in it over the last few weeks – my creativity without sleep only allows me to modify recipes.
My usual go to starch is pasta, as you can tell by looking at many of my recipe choices.  I occasionally eat rice, but I do find it to be a little boring.  Most of the time, unless its fried rice, you just have plain boring white or brown rice.  Little flavor but you're full because of the starchiness.
When I came across a recipe for aromatic rice in the cookbook, I was sold.  Right off the bat, I knew I would like it because it was cooked in partial chicken broth.  That HAD to make the rice taste less boring.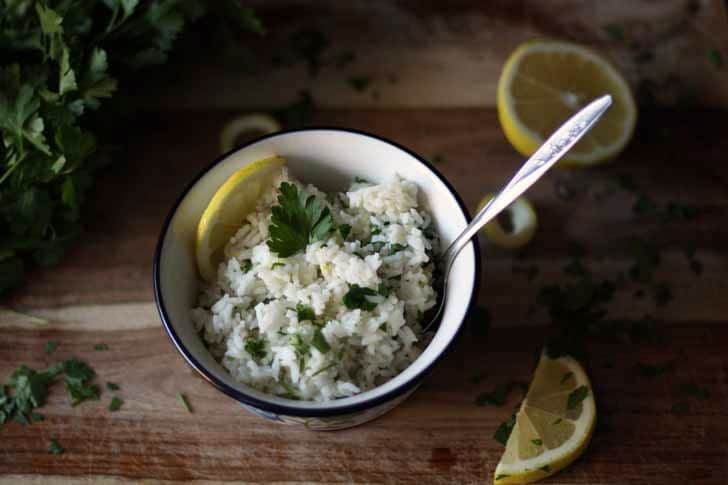 And I was right.
I used my rice cooker to make it even an easier side – nothing quite like chopping up some herbs and grating some lemon peel to spruce up a boring dish.
Lemon Parsley Rice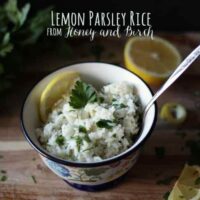 Lemon Parsley Rice
Ingredients
1 cup chicken broth
3/4 cup water
1 cup regular white rice
1/4 salt
2 tablespoons chopped fresh parsley
1 teaspoon freshly grated lemon peel
1/2 teaspoon fresh lemon juice
Instructions
Prepare your rice per the package, substituting 1 cup of water for chicken broth. I used my rice cooker - if you use this method, remove the rice from the slow cooker immediately upon finish to prevent burning.
In a bowl, combine the cooked rice, salt, parsley, lemon peel and lemon juice well. Serve.
Notes
recipe adapted from The Good Housekeeping Cookbook
Nutrition Information:
Amount Per Serving:
Calories:

56
Carbohydrates:

11g
Protein:

1g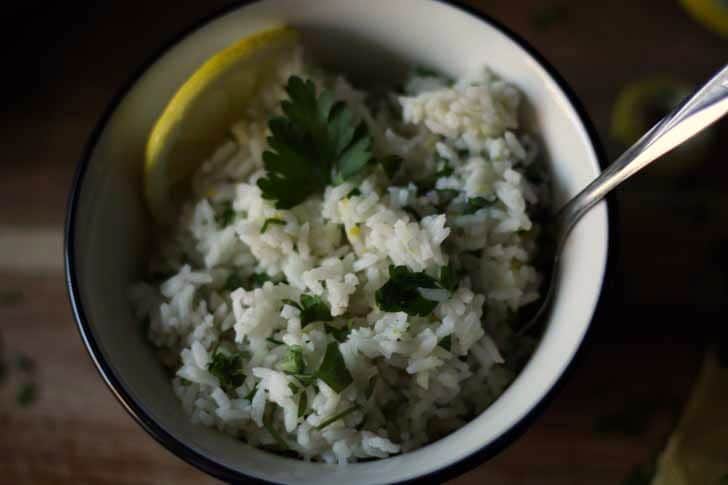 So simple, right?
SaveSave