This hearty beef mushroom barley soup will really warm you up on these last days of winter.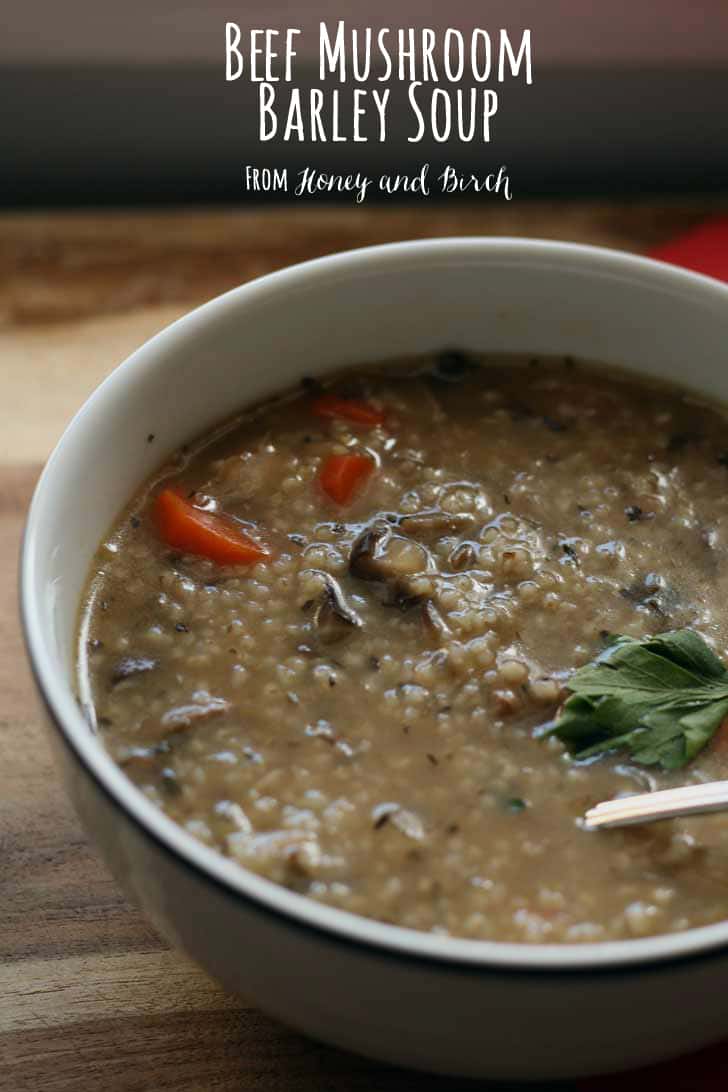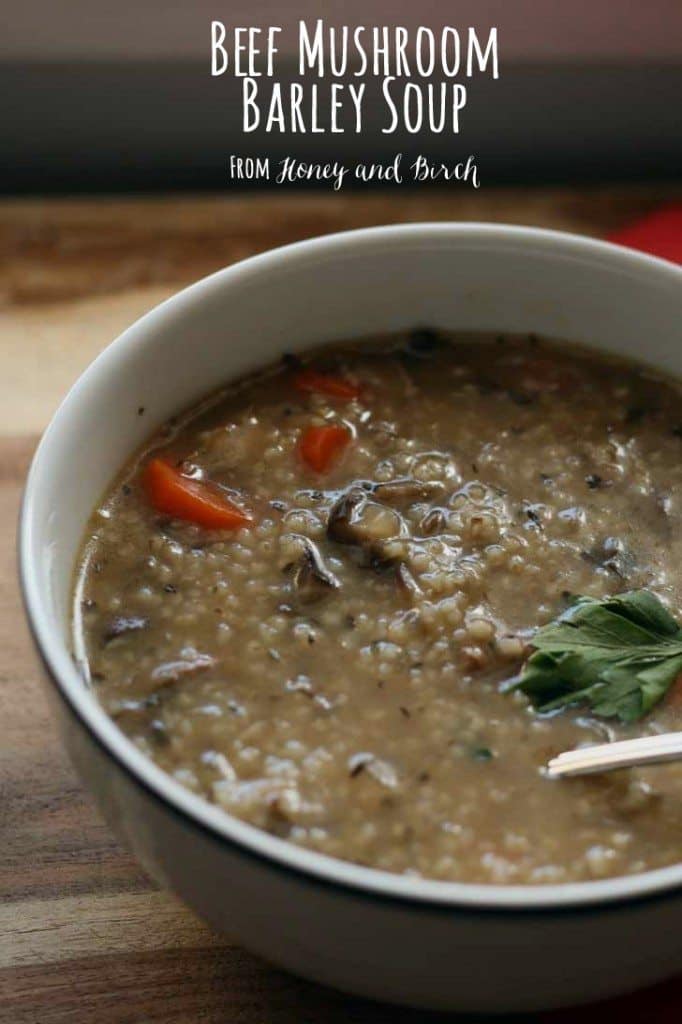 I didn't start off planning on making this soup but I found an awesome package of mushrooms at the grocery store.  All my cooking plans for the day changed the minute I found this: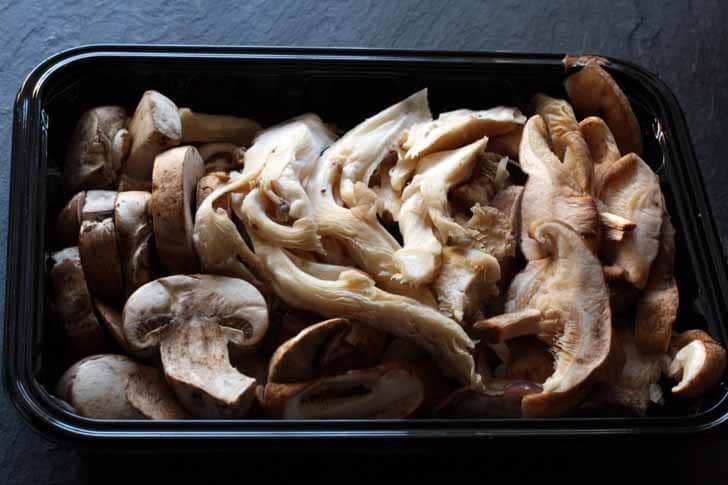 Shiitake, oyster, pleurote and mini bellas.  Heaven in a plastic package.  It was such a new item there that the bar code didn't even work yet.
So anyways, buy the mushrooms, take them home and figure out what to make.  I've got a plan!
I had the idea a few weeks ago to make soups outside my usual range of soup recipes.  We do a lot of chicken noodle, black bean and baked potato soup.  The occasional canned Campbell's Tomato soup does make it onto the stove (I've watched quite a few FoodBabe.com videos lately so that may stop forever.)  I have ventured out of my comfort zone and made a spicy tomato soup that was pretty good but not good enough to share it with you guys – sorry.  Back to the drawing board on that one.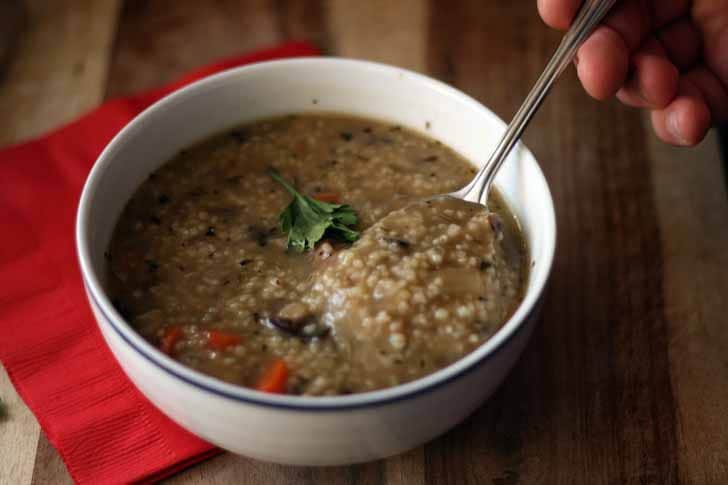 One of my favorite Polish recipes is mushroom barley soup.  There's a Polish banquet hall around here that makes the best – THE BEST – mushroom barley soup.  I decided to not even try to make that because I'll never be able to match it.
But, I bet I can make a beef barley soup all mushroomy with my magic mushroom container.  Haha, I totally did not buy psychedelic shiitakes.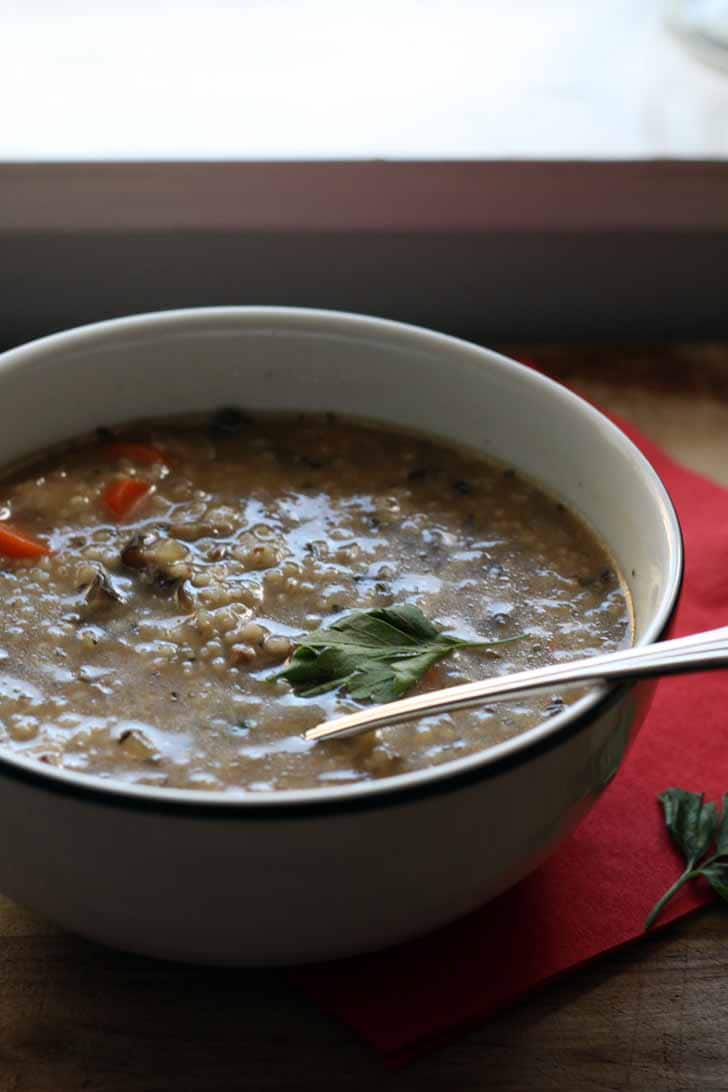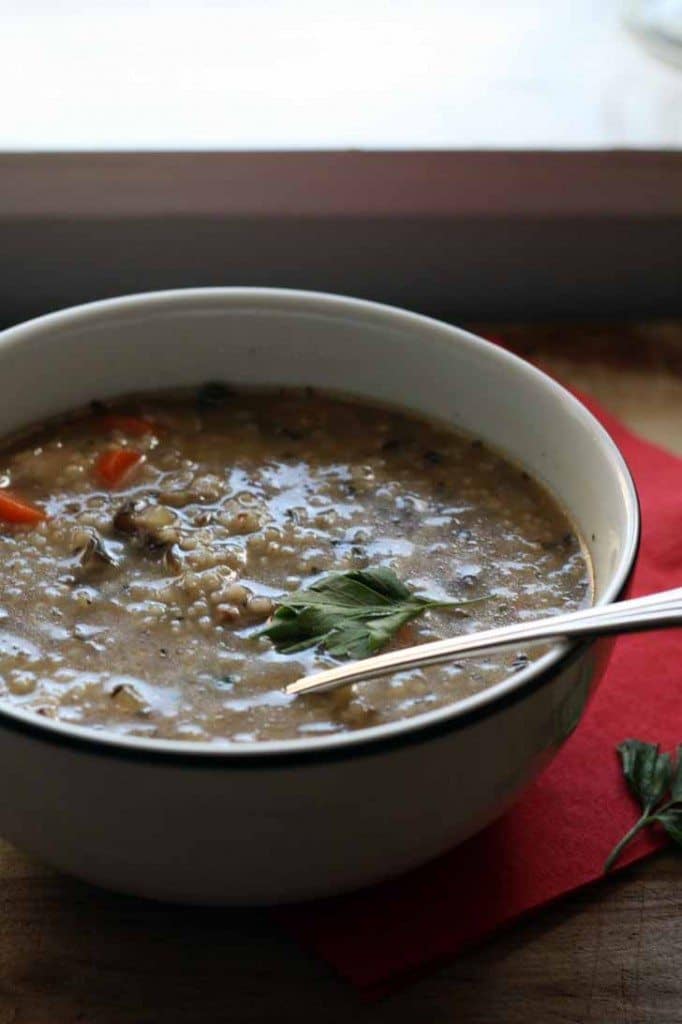 This recipe was adapted from Brown Eyed Baker's recipe –  Beef Mushroom Barley Soup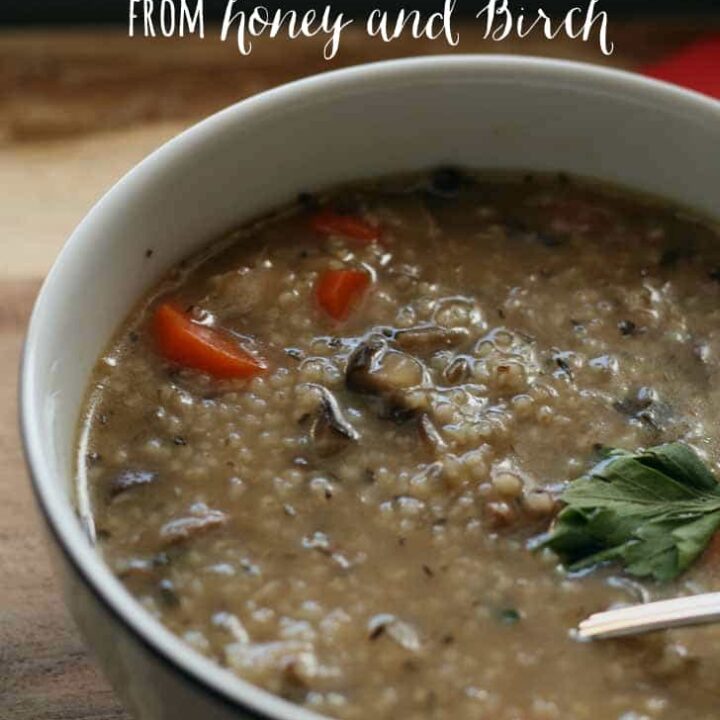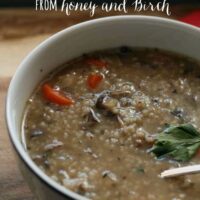 Beef Mushroom Barley Soup
Ingredients
1 pound beef stew meat, cut into bite size pieces
1 pound mushrooms
1 cup chopped white onion
2 garlic cloves, minced
4 cups beef broth
4 cups water
2 bay leaves
1 teaspoon dried basil
1 teaspoon dried thyme
1/2 teaspoon dried rosemary
1 tablespoon butter
1 cup carrots, diced
1/2 teaspoon fresh lemon juice
1/2 cup dried barley
salt and pepper
Instructions
Soak the mushrooms in water to remove dirt and then dry off the mushrooms and set aside.

Season the beef with salt and pepper and brown in a large soup pot.

Once meat is browned, pour off the grease. Add the beef broth, water, bay leaves, basil, thyme, and rosemary to the pot and bring to boil. Once it boils, reduce heat to low.

In a separate pan, melt the butter. Once the butter has melted, saute the onions, garlic and carrots until the onions are translucent. Add to simmering beef and broth on low for 30 minutes. Set pan aside (you will use it once more).

While that is simmering, chop up your mushrooms. When 30 minutes have gone by, heat the set-aside pan up over medium heat and saute the mushrooms for 3-5 minutes.

Add the mushrooms and barley to the soup and simmer for 40 minutes.



And that's it for this recipe! I hope you all enjoy the rest of your week, and I'll be back soon (later today with another post actually!)