This recipe for shrimp fried rice with sweet soy sauce is gluten-free and delicious!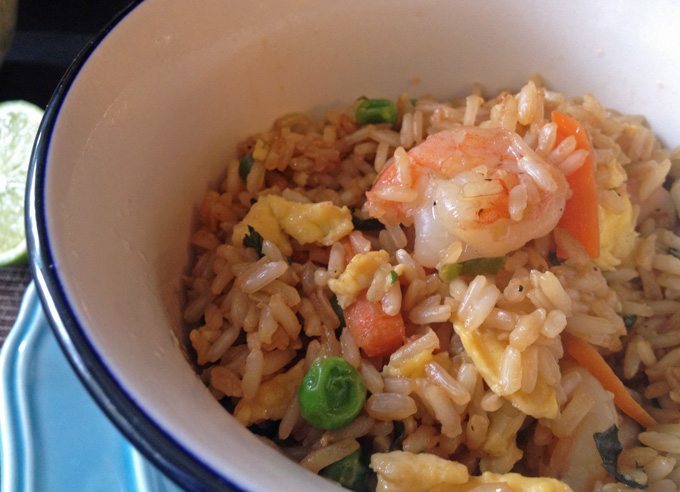 I am currently on the hunt for delicious gluten-free recipes. I have made a few things so far that are GF: Mustard Lime Chicken and Creamy Crockpot Chicken, Mushrooms and Peas. As with dairy free, the largest problem I'm predicting to have is with baking. So I'm not going to bake. Ha.
No, but seriously, I am not sure we will even be able to do our 4 week GF test until after we get back from our trip because even if there are gluten-free friendly restaurants in Poland, neither one of us speak or read Polish. I'm not sure I'm comfortable risking Mr. B's eating contaminated food. And then we'd have to do the test all over again.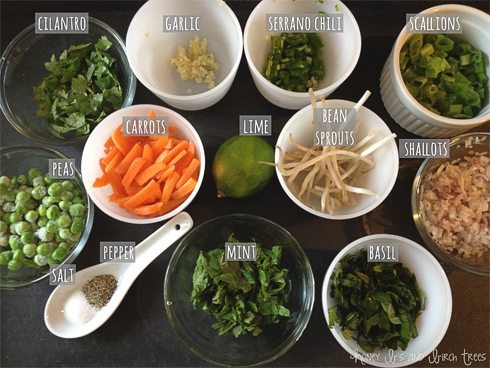 Speaking of Poland, I ordered the following books from Amazon and they arrived today: Lonely Planet Polish Phrasebook, Frommer's Krakow Day By Day (Frommer's Day by Day – Pocket) and Lonely Planet Krakow Encounter. I'm SO excited! I already know that we're going to go to Auschwitz for at least half a day and 3 days are wedding related. There's also a bachelorette party in the middle there – I'm beyond excited now that my trip is nearing so close.
This recipe is gluten-free, and pretty easy once you get everything cut up. Work fast so things don't over cook. You could probably cook the shrimp in the pan with the veggies, but I cooked them alone and then removed them so they don't over cook – overcooked shrimp are gross. Also, if the soy sauce gets hard and sticky in the pot, just heat it up again before you add it to the rice.
Shrimp Fried Rice with Sweet Soy Sauce
[mpprecipe-recipe:275]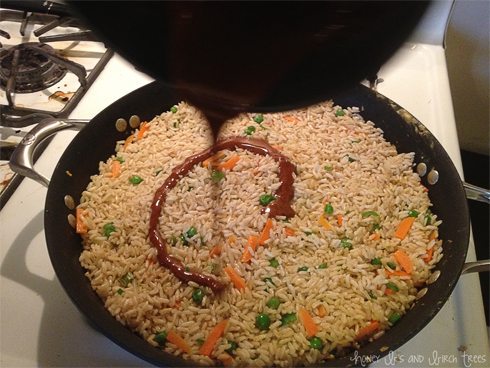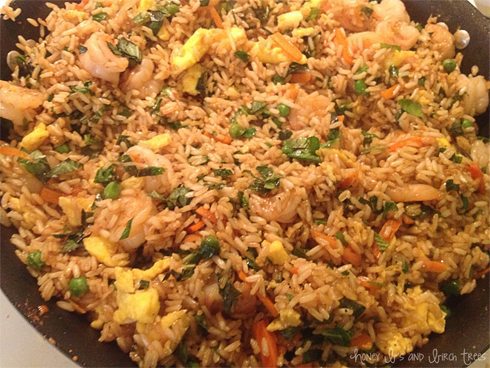 SaveSave
Join the newsletter!
Subscribe to get our latest content by email.