If you have pickled blueberries, brie and pickled blueberries are the perfect combination! This is great for dinner parties and girls night's in.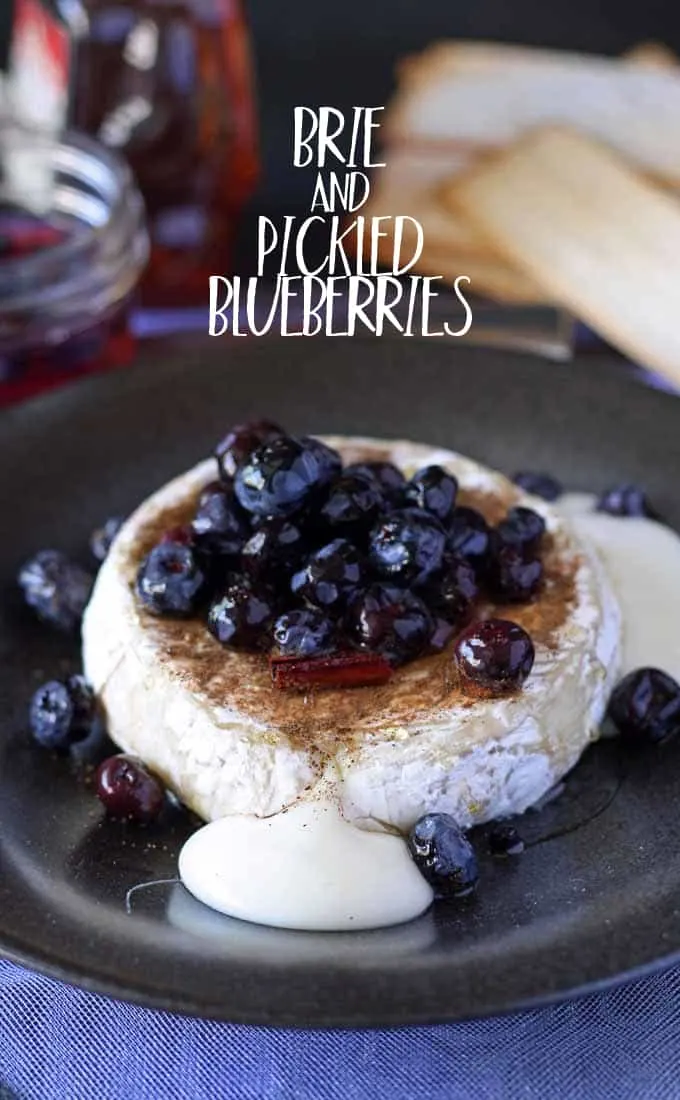 I went on a farm tour this week (more on that later) and one of the other bloggers there made a comment that has resonated with me all week. She said that all bloggers have to have a little bit of an ego to think that people out there will actually want to read them.
I never thought about it like that before but I guess she's kind of right. We put our posts out there, whether its recipes, beauty tutorials, fashion photos or the more essay-like posts of people blogging about life or politics. And we expect people want to read them (or at least pin the pictures to save for later.) If no one does, well, it stings a little.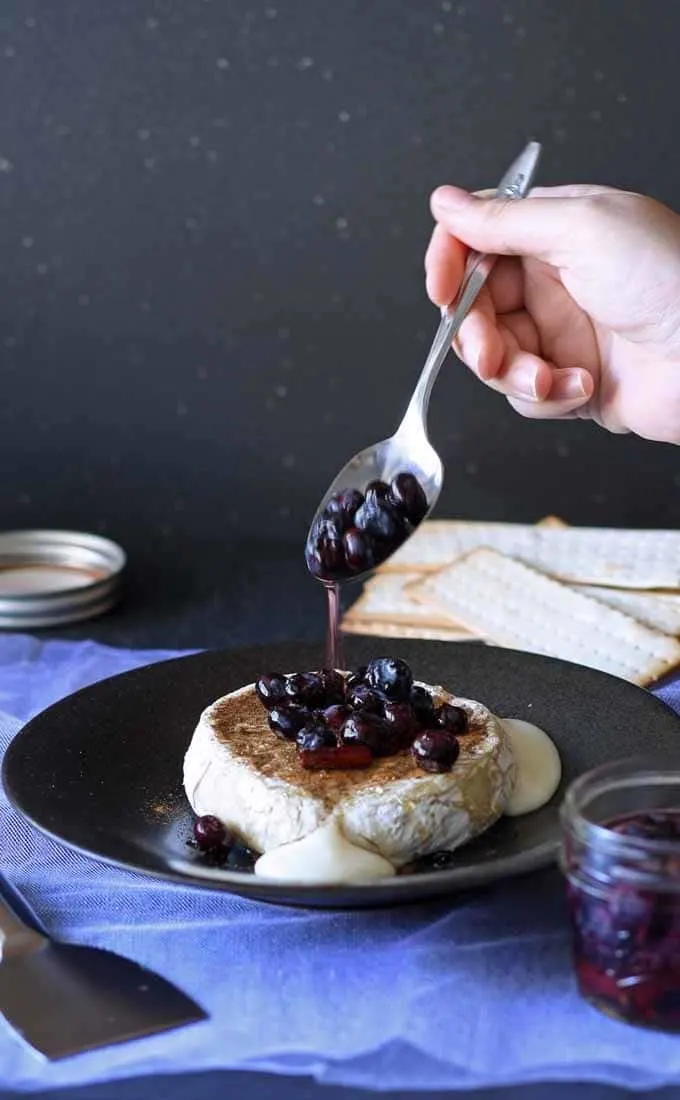 That's me at least. The only people I really expect to read my posts are my husband and my mom (update: and my best friend.) If anyone else reads them, it makes my day. There may or may not be some singing and dancing involved in my celebration.
Anyway, all of this leads up to … some of my recipes were featured on Cut Out + Keep this week. I was the featured "Cooking Superstar" there with a different recipe of mine featured each day. Go over, check it out – you'll see some of my older recipes from the blog on there and a little interview. Please don't make fun of my favorite movie choice. 🙂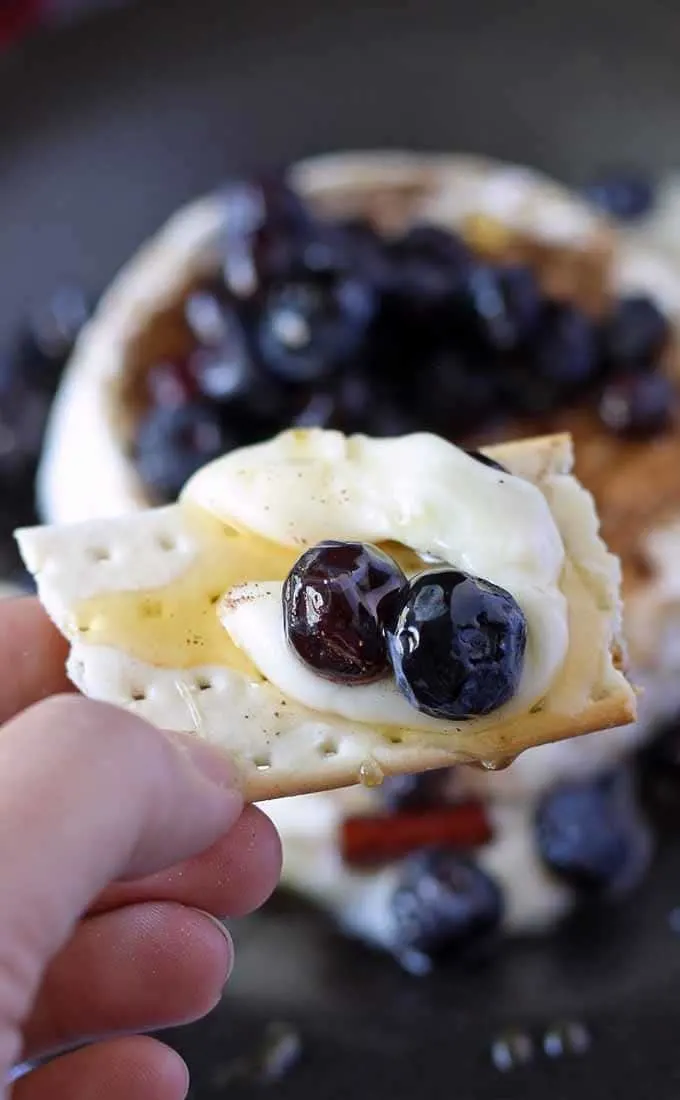 Pickled Blueberries and Brie
So I made pickled blueberries a week or two ago. You may have seen them. If not, why not?
No, just kidding. But I really did pickle blueberries. I was eating them with a fork (delicious! tart and sweet!) but knew that I couldn't leave it at that. Who eats a whole pint of pickled anything?
I came up with this easy appetizer. I like simple recipes with few ingredients and fewer steps. We can't always have our way but this recipe is just that.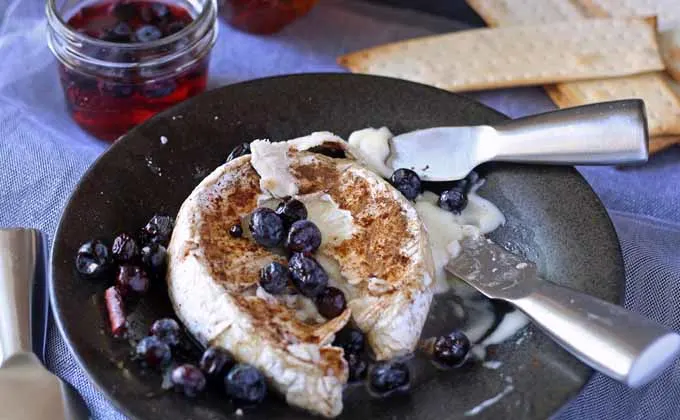 A little honey and a circle of brie can go a long way at a dinner party. Well, this is a little more complicated than that. I sprinkled some cinnamon on top of the brie before baking it. More for some added color than anything, but it helps draw out the cinnamon flavor in the blueberries. A healthy drizzle of honey and a spattering of pickled blueberries and it's delicious.
My cousin joined me one night in a pickled blueberries taste test session and we had success adding fresh chives to this appetizer. If you go that route, it is more savory and I would definitely add less honey.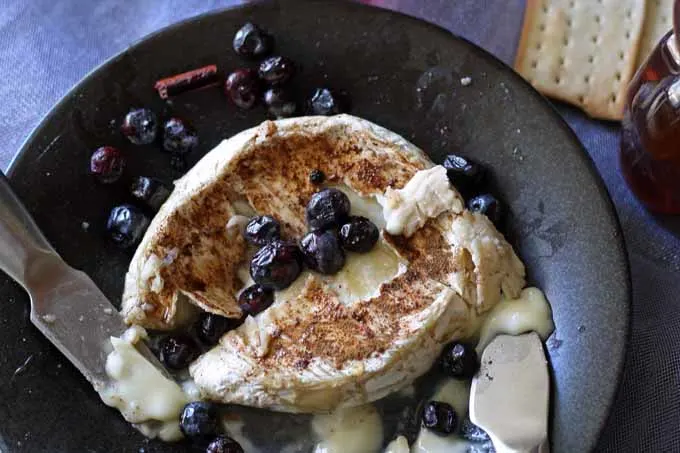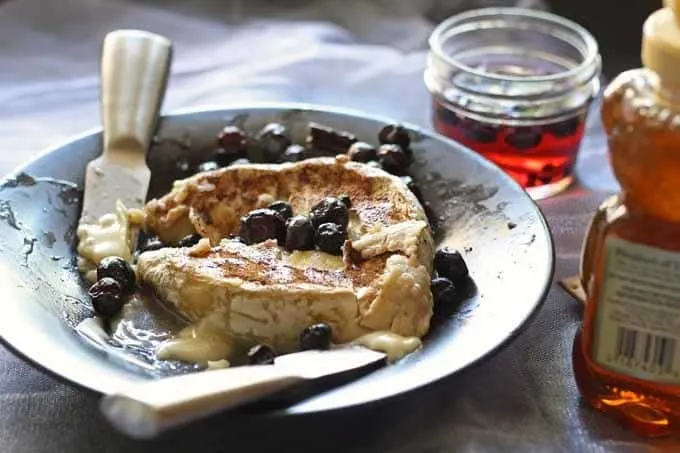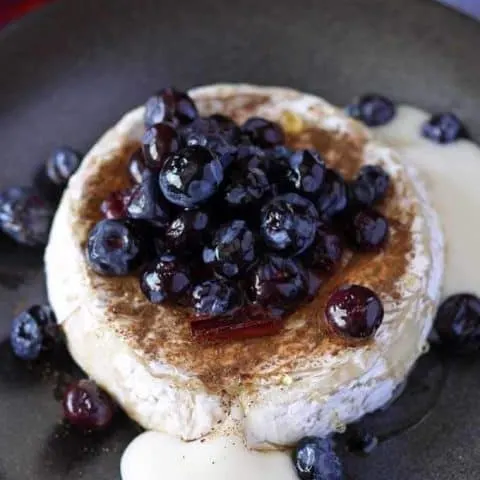 Brie and Pickled Blueberries
If you have pickled blueberries, brie and pickled blueberries are the perfect combination! This is great for dinner parties and girls night's in.
Ingredients
brie cheese round or wedge
1/8 tsp cinnamon
honey
crackers or crusty bread
Instructions
Preheat oven to 375 degrees F.
Place the brie on a cookie sheet. Sprinkle the cinnamon evenly over the brie. Bake for 10-15 minutes or until the cheese is oozing out of the brie and the top looks well cooked.
Remove the cookie sheet from the oven and use a spatula to remove the brie. Plate it on a plate and pour honey over the top. Using a slotted spoon, top the honey and brie with pickled blueberries.
Eat with crackers or crusty bread.
Nutrition Information:
Yield:

10
Serving Size:

1
Amount Per Serving:
Calories:

258
Total Fat:

10g
Saturated Fat:

5g
Trans Fat:

0g
Unsaturated Fat:

4g
Cholesterol:

28mg
Sodium:

350mg
Carbohydrates:

35g
Fiber:

1g
Sugar:

20g
Protein:

9g