Take your favorite brownie recipe (or mine!) and make these s'mores brownies! You won't be able to eat just one!
Lately, I have found myself with an over abundance of a few ingredients. First, it was a ridiculous amount of mushrooms. Now, it's cups and cups of crumbled graham crackers.
The same day Mr. B went grocery shopping and came home with pounds and pounds of mushrooms, he also bought a box of crumbled graham crackers for me. If I had gone shopping, knowing exactly how much I needed, I possibly would have bought a box of graham crackers and taken a mallet to them. (It's a very soothing process.)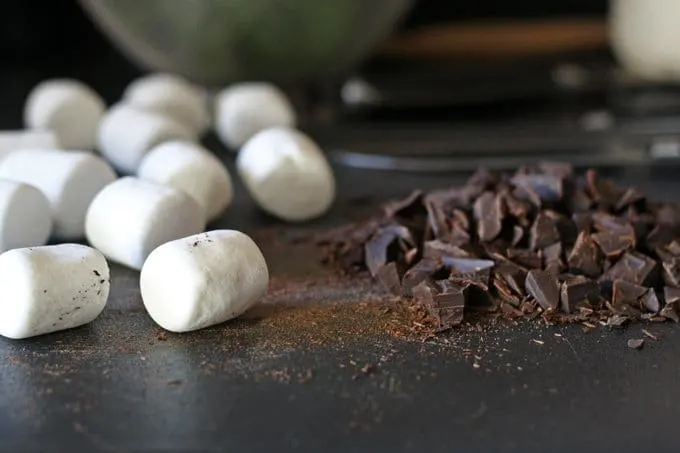 But he was a doll and bought me exactly what I asked for. So now I have most of a box of opened crumbled graham crackers. Opened means they'll go stale if I don't use them sooner than later so time to get cooking. First thing that came to mind was s'mores.
The s'mores thing has been overdone but I'm still jumping on the train. There is something about melted chocolate and gooey marshmallows on graham crackers that makes me happy.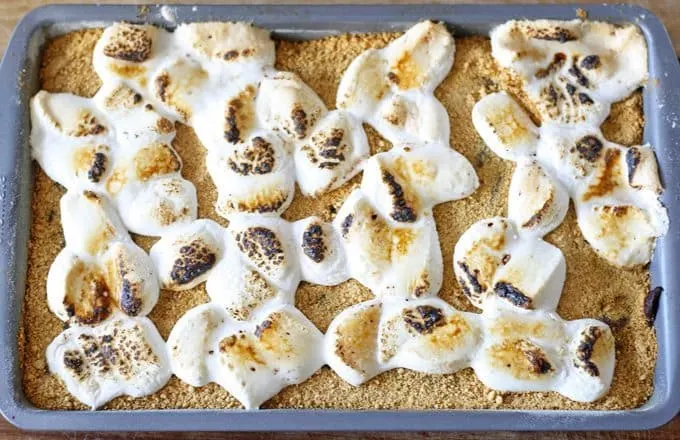 I have tried a lot of brownie recipes but for this recipe I wanted something really fudge-y. If you have a favorite recipe for brownies, you can use it instead of this one (just do instructions 3 and 4 then.) Because the graham cracker crumbs are sprinkled on top, this gets a little messy. But I think its worth it.
And if you find that your marshmallows aren't melted enough, you can always take a creme brulee torch to the top of your pan. Another tip: wait until the brownies are completely cooled before you cut them – I would even suggest using an up-and-down cutting motion to get through the melted marshmallows. Otherwise, they really stick to the knife.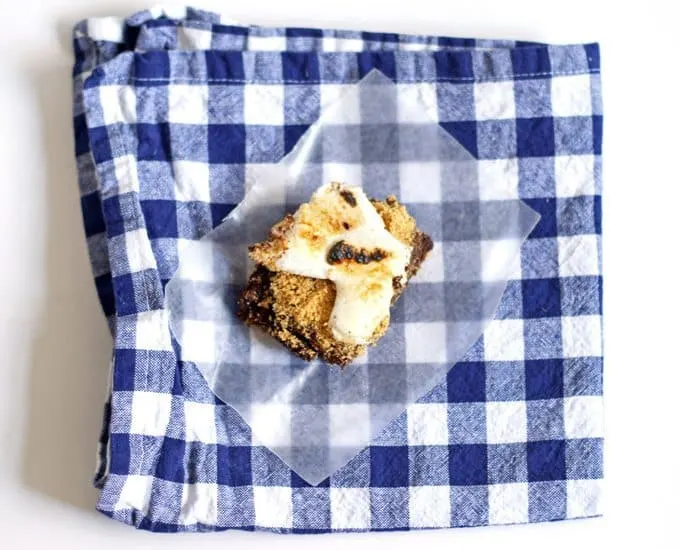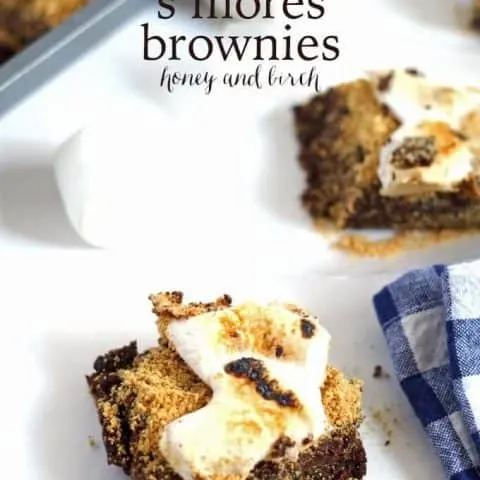 S'mores Brownies
Ingredients
4 ounces unsweetened chocolate chopped
1/2 cup unsalted butter
1 1/2 cups white sugar
2 large eggs
1 teaspoon vanilla extract
1 cup all purpose flour
2 cups of mini marshmallows (or large marshmallows, each cut into 4 pieces)
1/2 cup crumbled graham crackers
Instructions
Preheat oven to 350 degrees F and grease and flour a pan (either 9x9 inch square or 11x7 inch rectangle.)
In a medium saucepan over medium heat, melt the butter. Remove the saucepan from heat and stir in the chocolate until smooth. Whisk in the sugar, eggs and vanilla extract, then stir in the flour until just blended. Pour mixture into the prepared pan. Use a butter knife to smooth down.
Bake for 20 minutes, then remove from oven. Sprinkle the graham cracker crumbs evenly over the brownies. Spread the marshmallows over the top of the graham cracker crumbs and return to oven. Bake for an additional 5 minutes. Check the brownies with a toothpick until the center comes clear.
Cool completely before cutting into squares.