Perfect for bbqs and outdoor parties, this savory cantaloupe salad brings a taste of summer to any meal or table.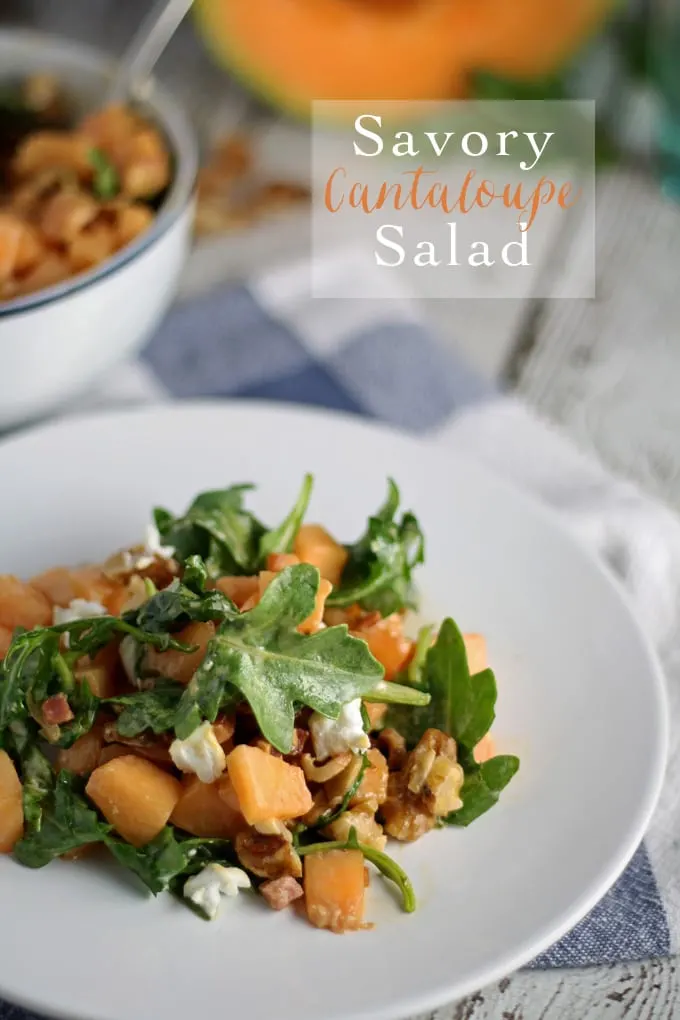 I don't know if you've heard, but… I'm a food blogger.
Yes, I admit it.
We are a crazy bunch, us food bloggers. Most of us work our booties off for little-to-no money, just in hopes that someone will pin the newest recipe. Or tweet about it. Or post about it on Facebook.
Some of us make big bucks (not one of that some… yet…) and others work for free samples or ingredients.
Like this big box of melon I received a few weeks. I love cantaloupe so I was kind of in heaven with my box arrived.
What does one do with a box of cantaloupe? I ate a few as is, because it was delicious and I love how sweet and juicy they get when they're ripe. Then I had to get to creating some recipes.
Most were duds, but the one standout, excellent recipe was this one for a savory cantaloupe salad. I don't know if you realized but I like easy recipes that aren't going to intimidate cooks in the kitchen. Most salads fit into that category perfectly!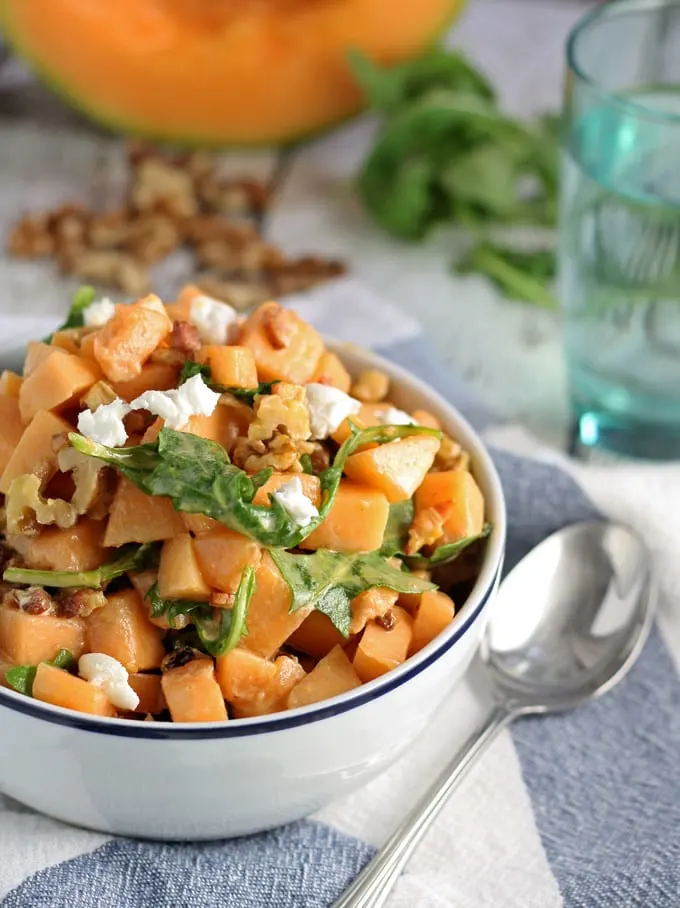 Savory Cantaloupe Salad
When I think of ways to eat cantaloupe, I imagine it wrapped with prosciutto or paired with mozzarella so I used these two ingredients as my guide.
I started with chunks of cantaloupe and then added some cooked, cooled down pancetta. I'm on a pork belly kick so pancetta seemed the natural choice. Then I added two of my most recent go-to ingredients – goat cheese and arugula. Throw in a handful of walnuts for crunch and a light dressing, and you're ready to go.
This salad would be a great side salad for outdoor barbecues. Its savory elements compliment the sweet cantaloupe without overpowering them.
Serving suggestion: use a slotted spoon. The cantaloupe macerates slightly when mixing and this causes it to be pretty juicy, especially if your cantaloupe is very ripe. As a side salad, it may make its way to a plate with other food – the slotted spoon will help eliminate food/juice contamination. That's a thing, I swear.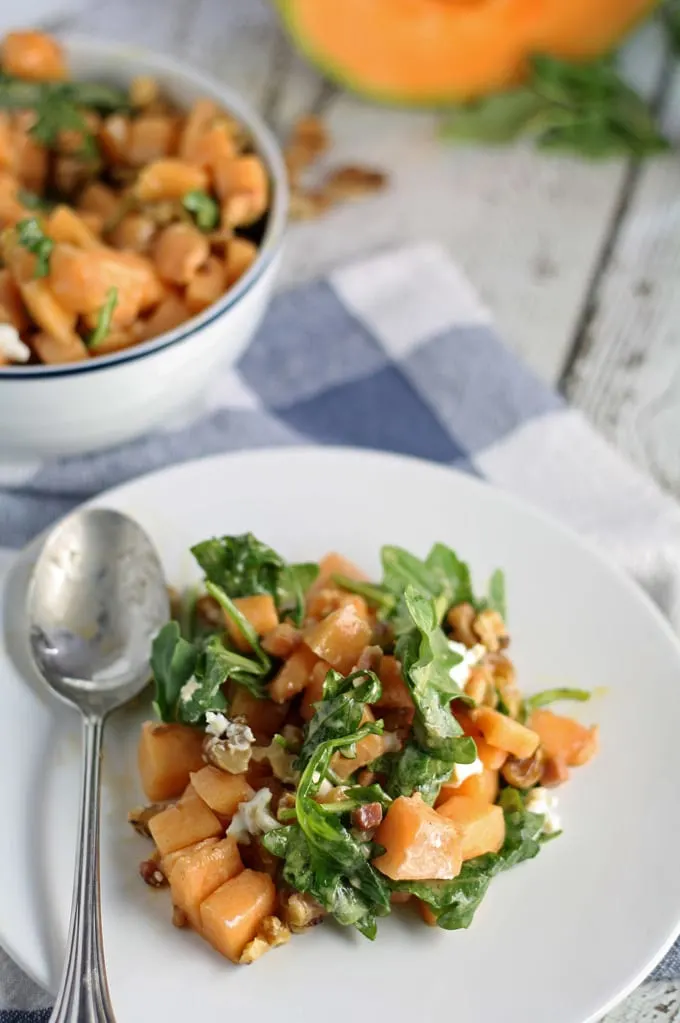 SaveSave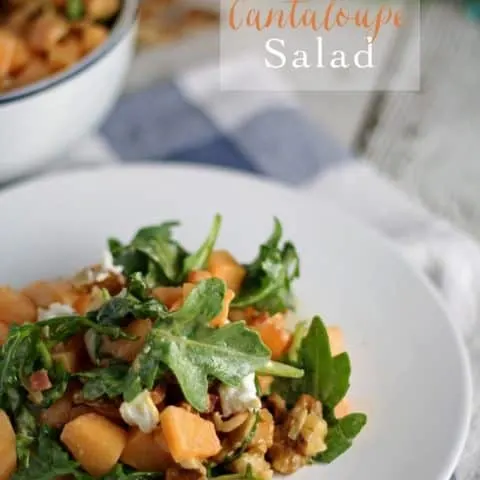 Savory Cantaloupe Salad
Ingredients
3 cups diced cantaloupe
2 ounces pancetta, cooked crispy, and cooled
4 ounces crumbled goat cheese
1 large handful baby arugula
1/2 cup chopped walnuts
1/2 tablespoon olive oil
1/2 tablespoon balsamic vinegar
Instructions
In a medium bowl, combine all ingredients until well-mixed. Cover and refrigerate for 1 hour before serving.