These mini pepper poppers are a great alternative to my jalapeño popper recipe. They pack all of the flavor without the spice!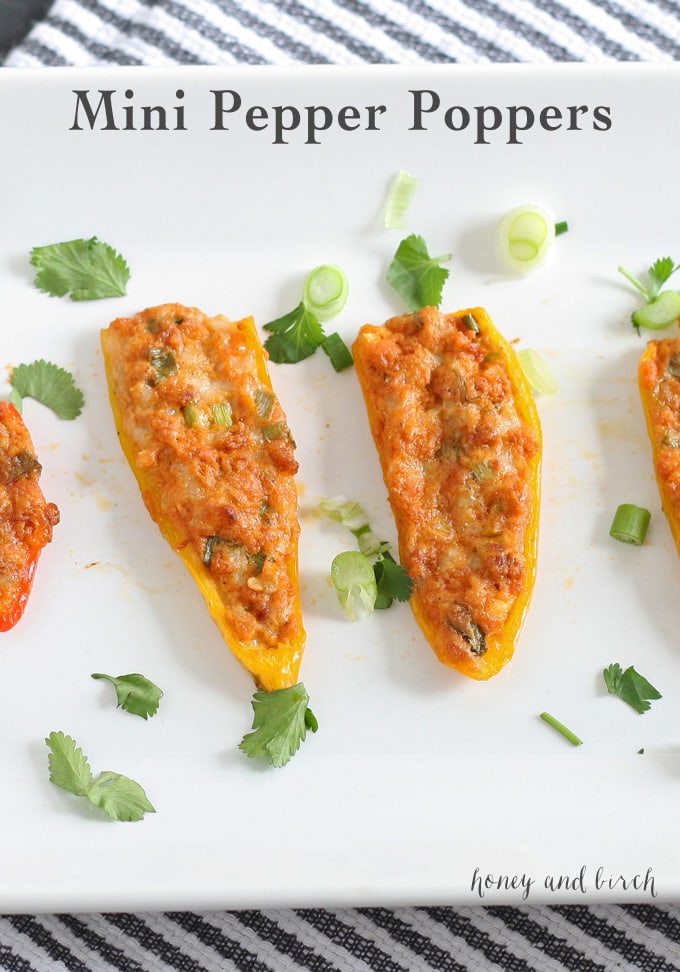 Do you ever have a recipe that you really, really like but you can't eat it anymore?
That's how I feel about my jalapeño poppers. They are deliciously spicy and I can't stop eating them once I start. But, because they are so spicy, they hurt my stomach sometimes. Especially if I eat 10 of them. That is a lot of jalapeños.
I guess I hit a point when I decided masochism just wasn't my style and it was time to stop hurting myself. I had two choices – make smaller portions of my jalapeño poppers so there aren't 10 for me to eat, or change the recipe so that I could still eat 10 if I felt so inclined.
Enter mini pepper poppers.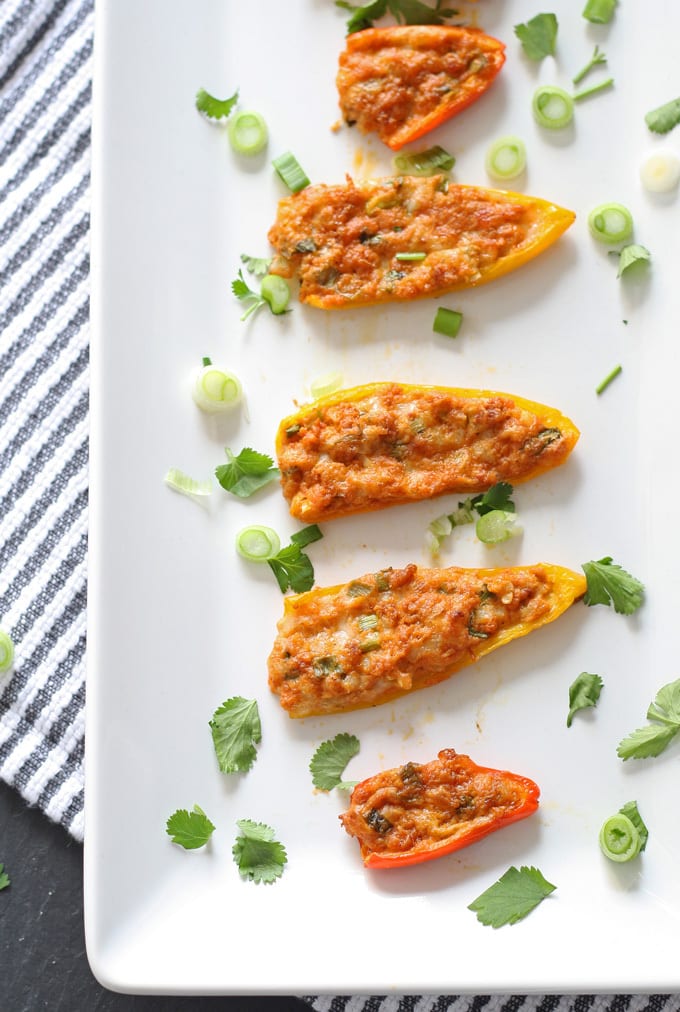 Mini Pepper Poppers
I found the cutest package of mini bell peppers while grocery shopping other day and the perfect solution to my jalapeño popper dilemna was born.
The mini peppers aren't quite as sturdy as a jalapeño so carefully deseed and devein them. Also, don't overstuff them. And if you have leftover stuffing after making the mini pepper poppers, I would understand if you used it to stuff a few jalapeños. Just don't stuff 10.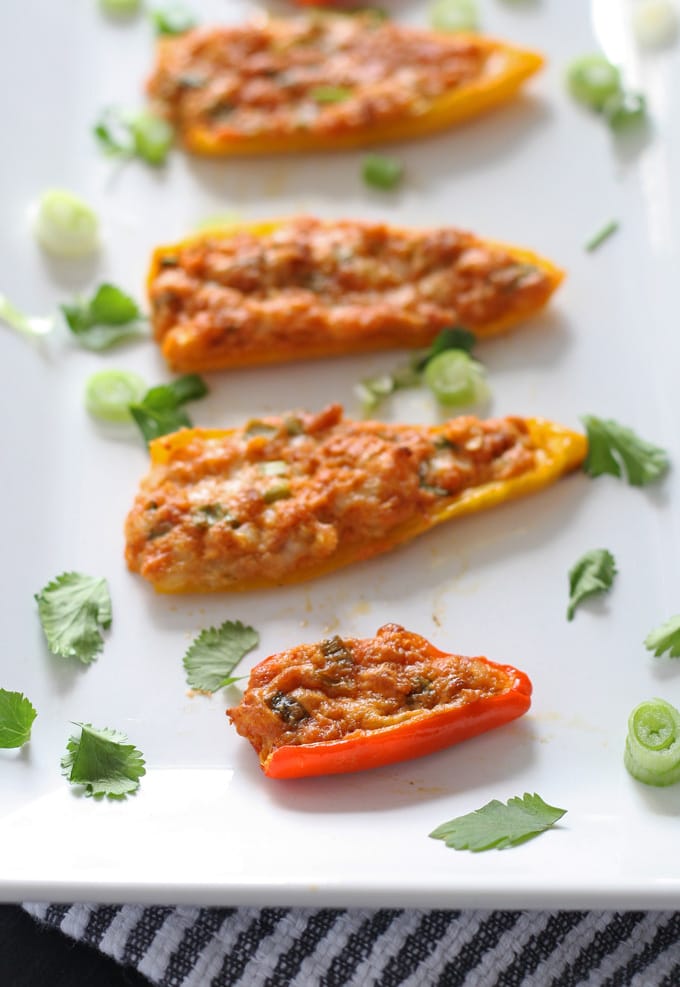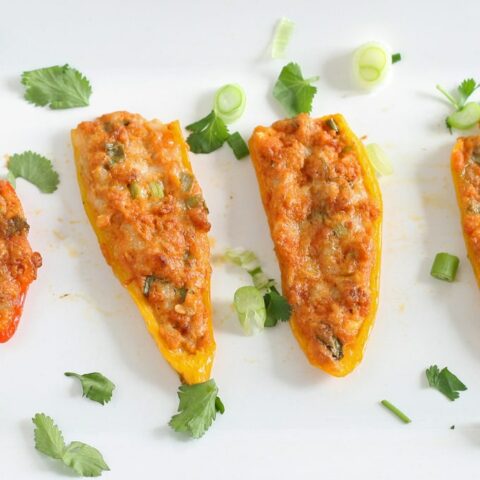 Mini Pepper Poppers
Ingredients
20 mini bell peppers
1 8 ounce package of cream cheese, softened
1 stick of chorizo
1 cup chihuahua cheese
1/2 cup diced green onions
1/4 finely chopped cilantro
Instructions
Preheat oven to 400 degrees and line 2 baking sheets with foil. Cut off the stem from each pepper and slice in half, vertically. Using a paring or sharp knife, cut out the seeds and ribs and set aside.
In a medium bowl, combine the cream cheese, chorizo, chihuahua cheese, green onions and cilantro. Mix until well blended. Use a spoon to fill each pepper with the chorizo mixture and place on the baking sheets, spaced evenly apart.
Bake for 15 minutes, then remove from oven and let cool slightly before serving.
SaveSave