If you like cheese dips, this chipotle bacon corn cheese dip recipe is going to make you so happy! Baked in the oven with three different types of cheese, it's creamy and delicious.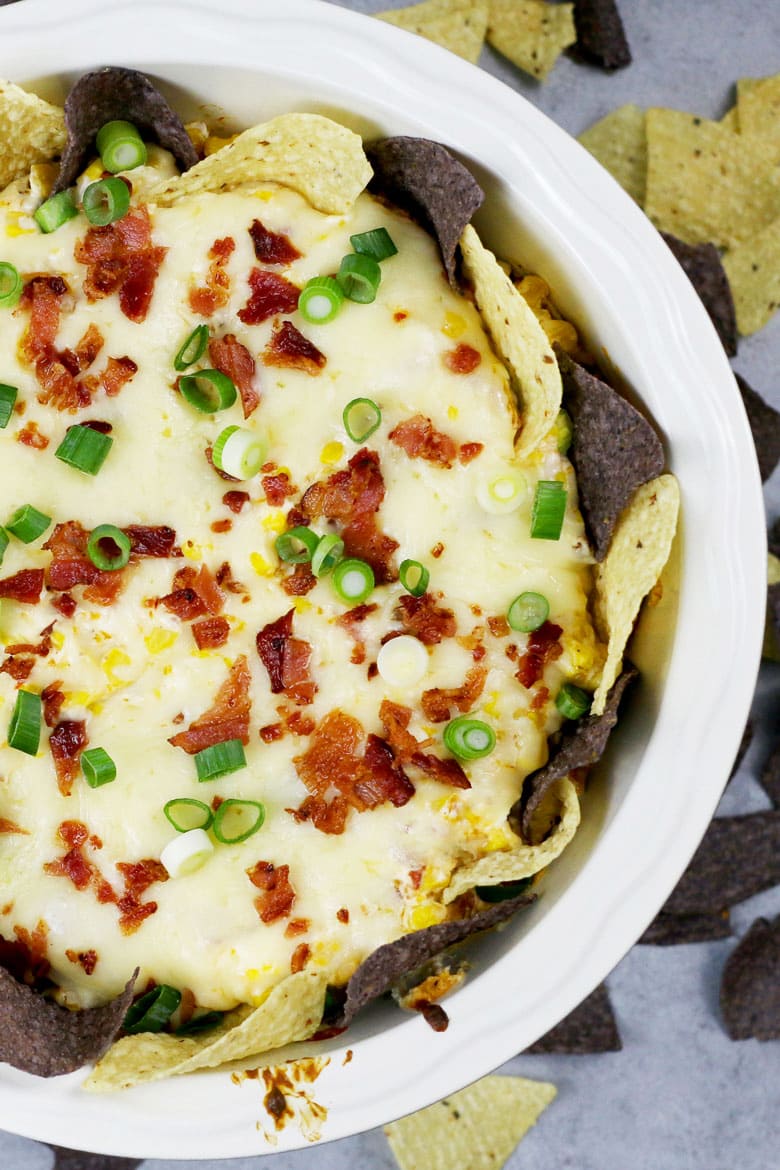 I've had this thing for cheese dip since… forever. It's probably because I'm obsessed with cheese.
I swear, if I ever decide to go dairy-free I'm going to have to make an exception for cheese. Which would make me the worst dairy-free person ever.
"Can't stop, won't stop" is what I always say.
Anyways, I was thinking about cheese when I came up with this chipotle bacon corn cheese dip. It's a mouthful of a name but it's worth it. Take your time saying it and think about allllll of those delicious ingredients.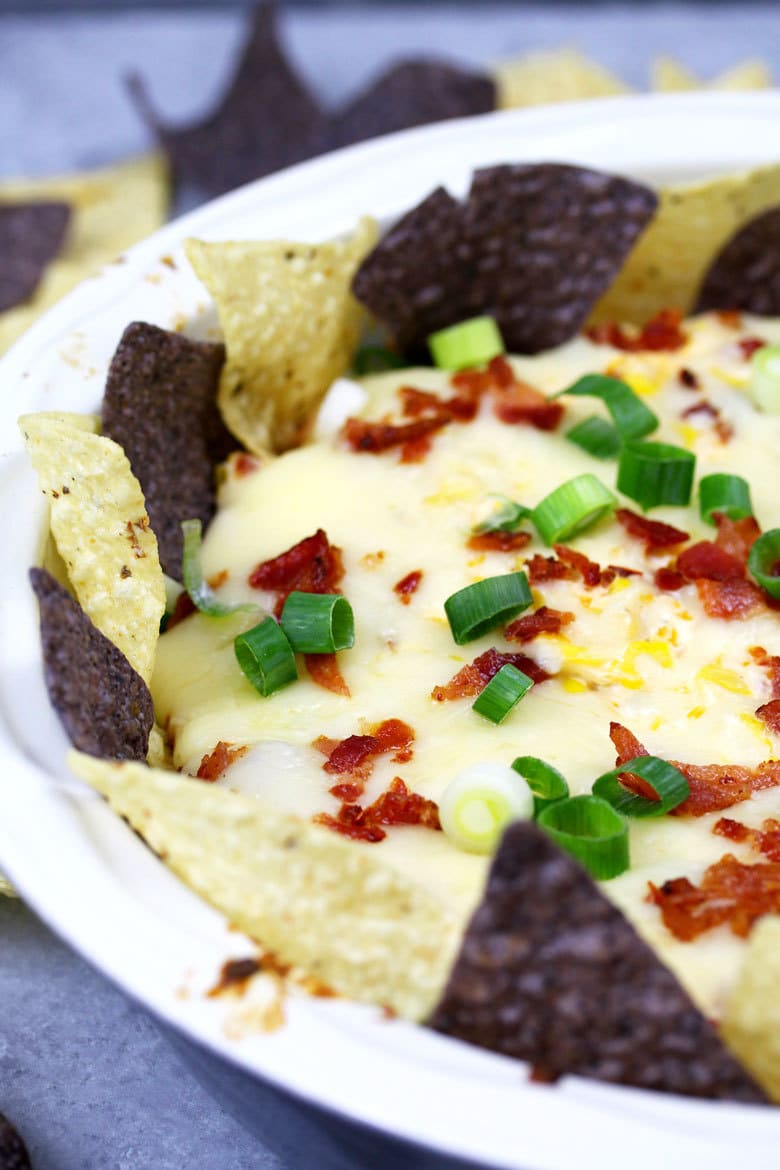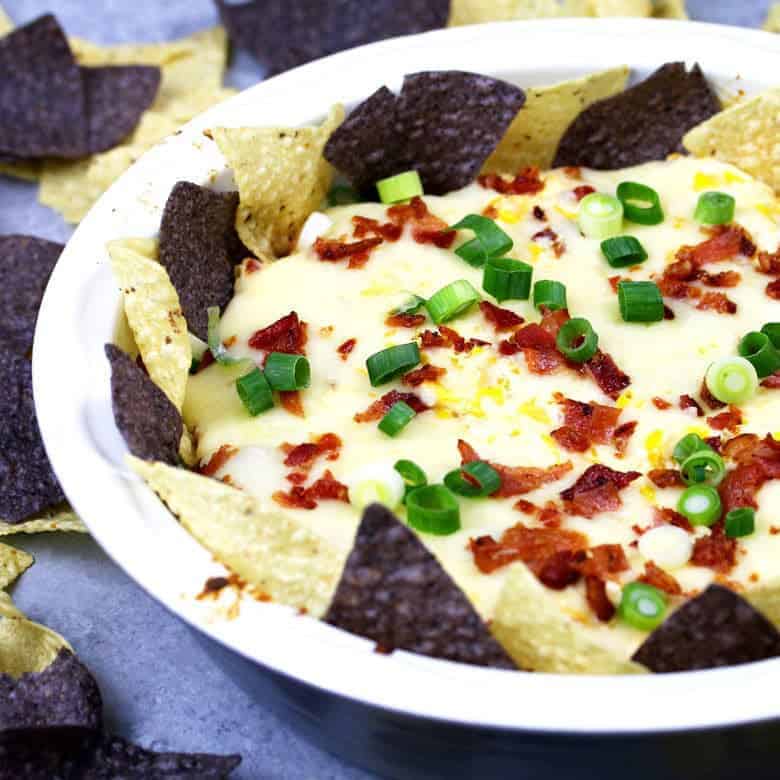 Chipotle Bacon Corn Cheese Dip
Start by combining most of the ingredients in a large bowl. Let the cream cheese get really, really soft and then you will be able to mix everything together with a spatula or wooden spoon.
If you want the cheese dip to be spicy, consider adding a third chipotle pepper. If you don't want it to have as much spice, remove the chipotle peppers seeds before dicing.
When the dip is well mixed, pour all that cheesy goodness into an oven-safe dish. Sprinkle the shredded mozzarella and some more bacon on top. Then pop the dish in the oven!
Take that dish out when the cheese is hot and bubbly. I sprinkle some diced green onions on top as a garnish and then I grab my chips. I always want to dive right in and you will too so get those chips ready!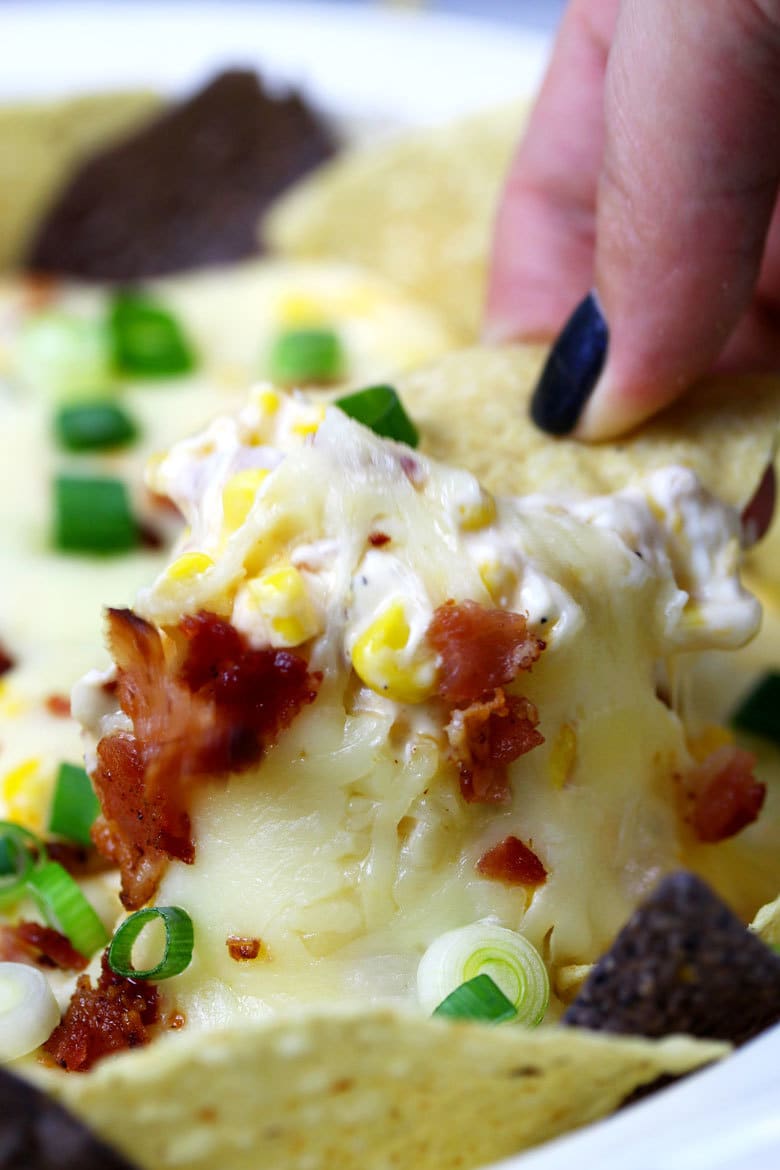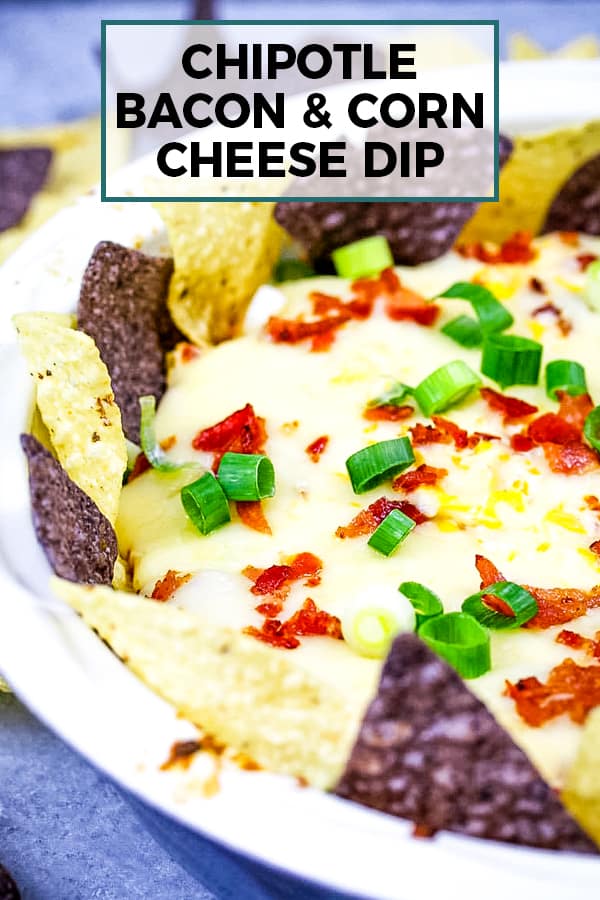 Chipotle Bacon Corn Cheese Dip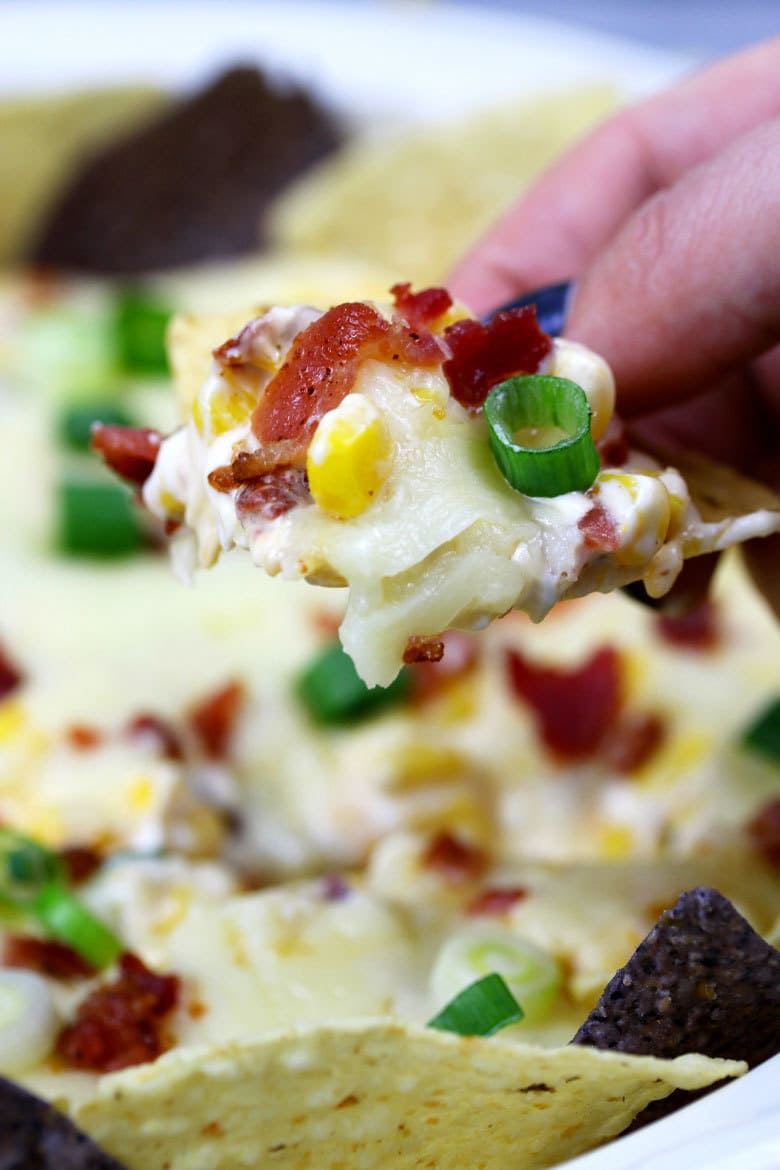 Are you looking for more delicious ways to eat cheese? Try these delicious recipes!