Turn your favorite salad into a moving appetizer with these caprese tortellini skewers. They are a great appetizer for parties and barbecues. Who doesn't love food on a stick?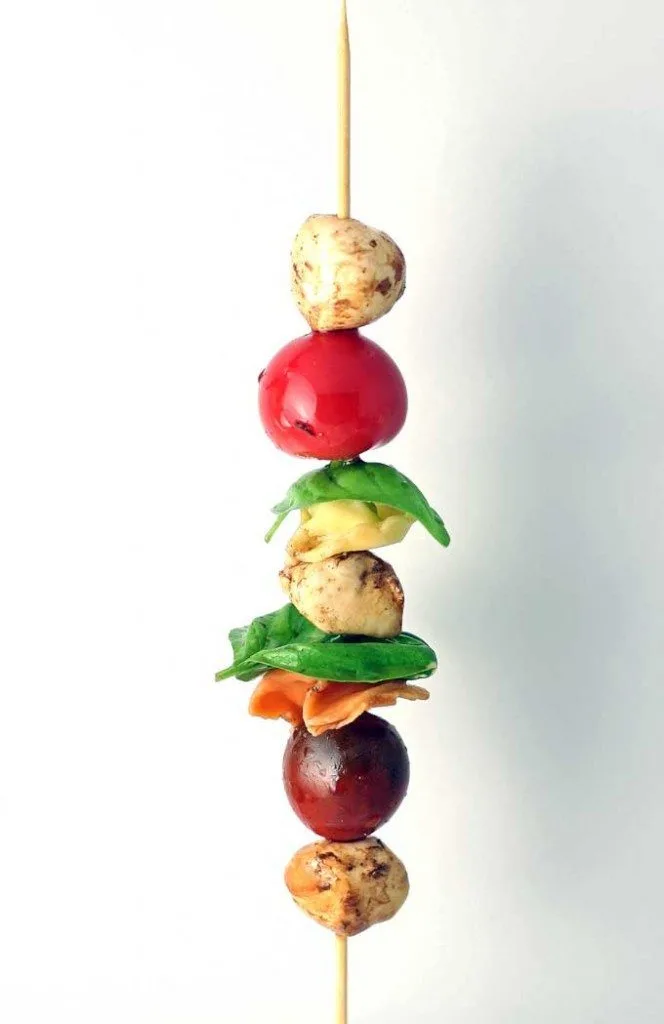 After I had been blogging for a few months, I got the bright idea to make and share a Caprese salad. I knew it had been done before – I mean, I've eaten it at restaurants dozens of times. But I wanted to share my recipe like it was going to be different from everyone else's.
A little mozzarella, basil, and tomato and it's so easy right? So, I posted it and was so excited because I decided to name it "Easy Caprese Salad." I called my cousin and was telling her about it and how excited I was that it rhymed… and then she very kindly informed me that I was pronouncing Caprese wrong. It's not Ca-prease-zee. It's ca-prey-zay. Or something like that.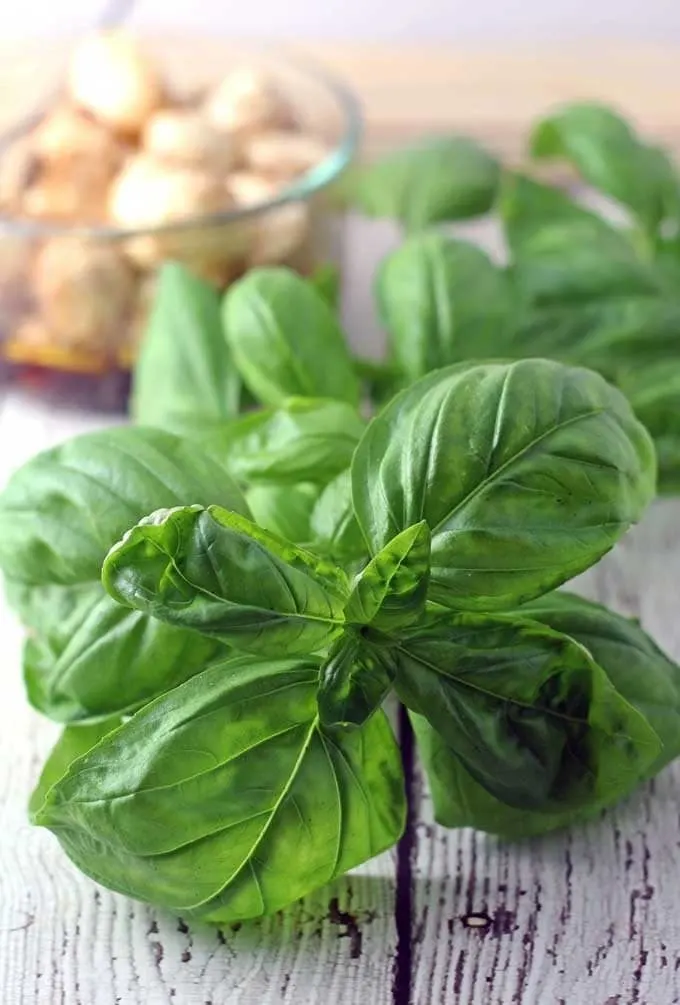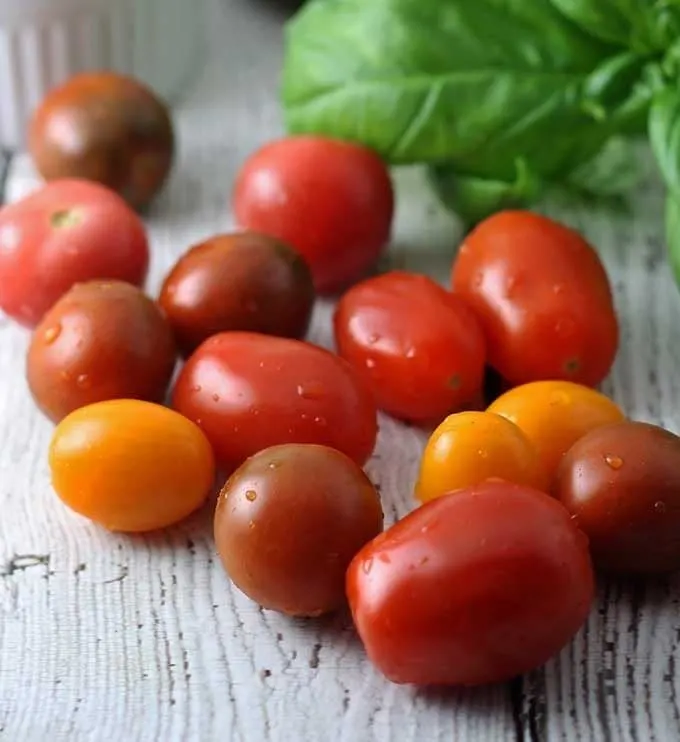 Fail. Luckily for me, it's written and people just assumed that I know the correct way to pronounce it. Or, they also don't know how to pronounce it and I looked clever. That worked too. And now the cat is out of the bag.
I have a problem pronouncing antipasto as well. Actually, I also have a hard time typing it and was very glad I had spell check when I wrote up my antipasto skewers. Always want to say "antipasta" but that could be because I really like noodles.
So anyway, I was looking through my old posts when I came across my "Ey-zay" Caprese salad recipe and it got me thinking. Why not make it again, but just a little different this time with some leftover tortellini that was chilling in the refrigerator. And this food on a stick was born.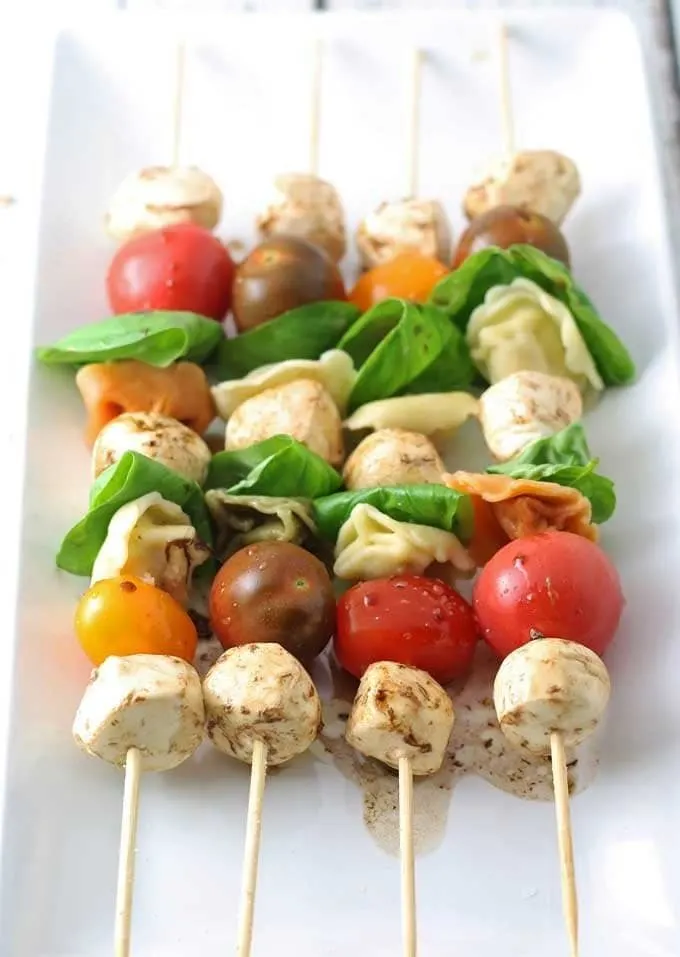 Caprese Tortellini Skewers
I just can't help it – I love food on a stick. I don't really think I'm the only one – there is just something about being able to walk around with your food! Anyway, this Caprese tortellini skewers recipe is the perfect use for any leftover tortellini you may have. You can, of course, make tortellini just for this recipe – just don't make an entire package or anything. Otherwise, you will have lots of leftover tortellini.
I found a gorgeous container of heirloom cherry tomatoes at the store and they are what sparked this recipe idea. I ran over to the cheese department and picked up a little fresh mozzarella. Then I flew home and harvested the basil from my garden (always have basil in your garden.) We were good-to-go.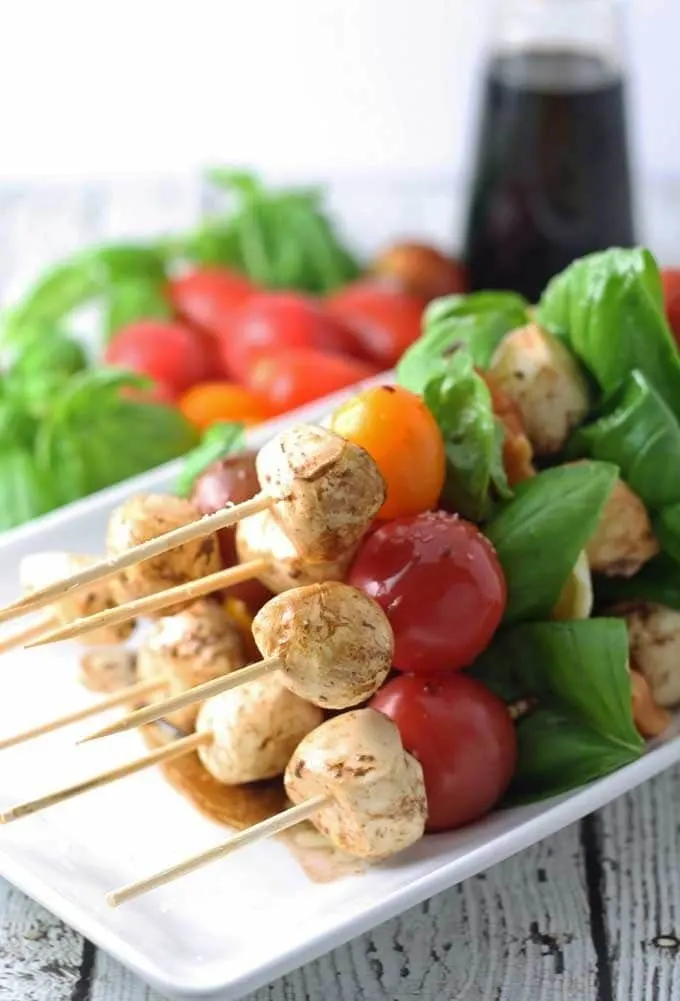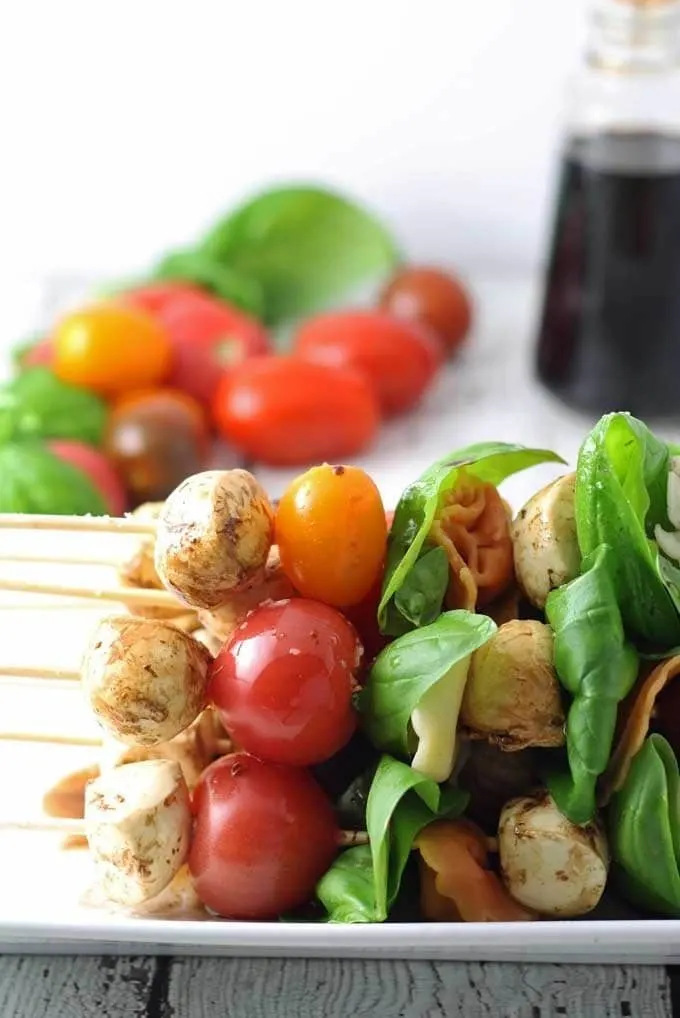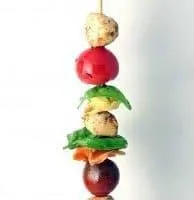 Caprese Tortellini Skewers
Turn your favorite salad into a moving appetizer with these Caprese tortellini skewers. They are a great appetizer for parties and barbecues.
Ingredients
1 tablespoon extra virgin olive oil
1 tablespoon balsamic vinegar
24 fresh mozzarella balls
16 cooked tortellini
16 cherry/grape tomatoes
16 basil leaves
salt
Instructions
In a small bowl, combine the olive oil and vinegar with a whisk. Marinate the mozzarella balls in the oil/vinegar mixture for 10 minutes.
Assemble your skewers. Take a wooden or metal skewer in hand. On each skewer, slide 3 mozzarella balls, 2 tortellini, 2 tomatoes and 2 basil leaves. Repeat until all ingredients are on skewers. Drizzle leftover mozzarella marinade over the skewers and sprinkle with salt.
Nutrition Information:
Yield:

8
Serving Size:

1
Amount Per Serving:
Calories:

766
Total Fat:

29g
Saturated Fat:

15g
Trans Fat:

0g
Unsaturated Fat:

11g
Cholesterol:

123mg
Sodium:

1176mg
Carbohydrates:

88g
Fiber:

6g
Sugar:

9g
Protein:

39g