This berry goat cheese salad is full of fruit and greens. Spinach, arugula, 3 types of fresh berries, and dried cranberries taste delicious with goat cheese.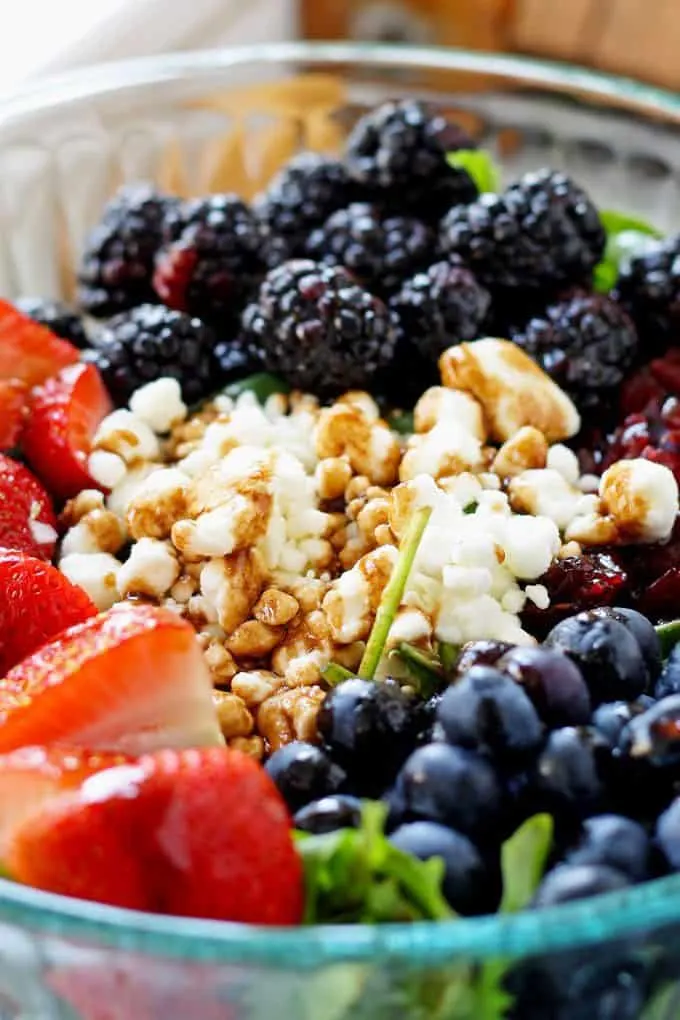 I have been swimming in a pile of scones, muffins and doughnuts the past few days. So many recipe fails – I can't even explain it. I think if I did, you wouldn't believe me.
I have been testing and tasting and tossing out – even the dog didn't want to eat one of my fails. You want to talk about a bad sign?
I previously thought he would eat anything!
Many of those recipes involve berries which means that there are a lot of various berries in my fridge. I took this as a big, fat sign to take a break from my baked goods experiment to make a healthy salad.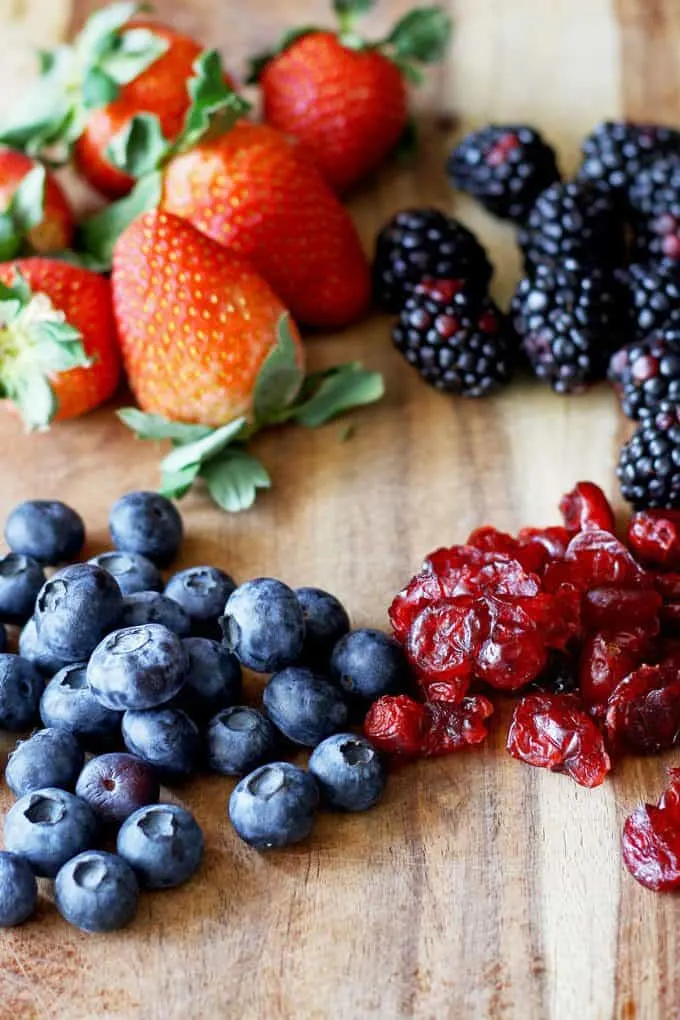 Never Go Shopping Hungry
Many of the recipes that I create are made from the various ingredients I have laying around in my pantry or are forgotten in the back of the refrigerator.
When I'm having a delusional day, I imagine my dining room is a fancy restaurant and I'm the head chef. Or maybe even culinary director (how's that for fancy?)
I give myself the task of making "Today's Specials!" out of the items we've forgotten about.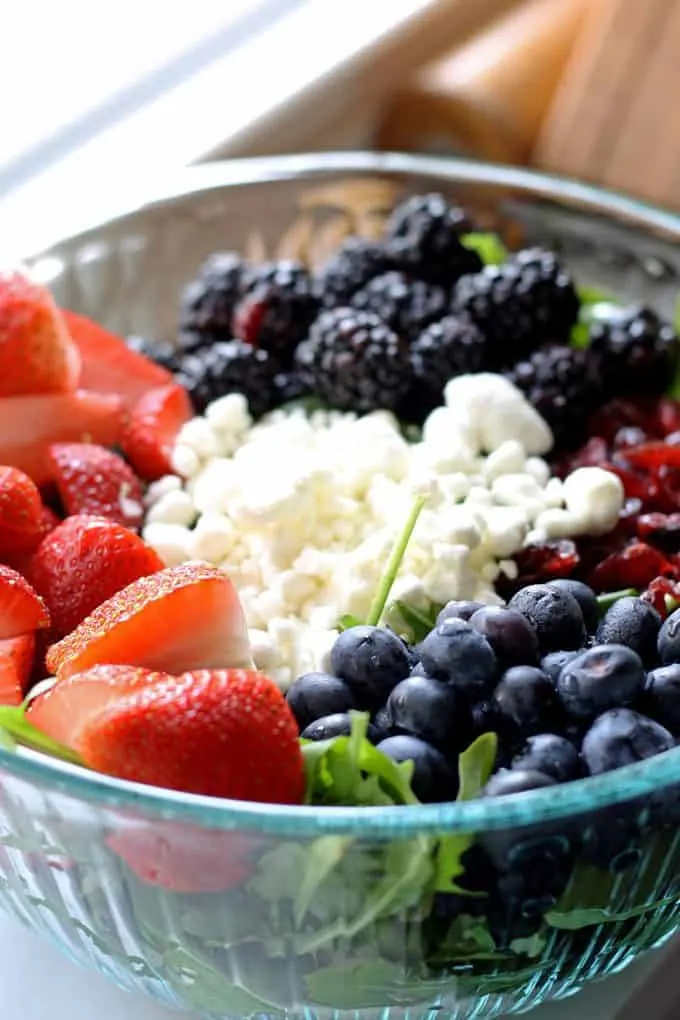 It's a great way to use up long lost ingredients and limits the amount of food waste in my home.
Today's forgotten ingredients aren't the berries but the greens and the goat cheese. I purchased a huge package of arugula and a bag of spinach on a hungry grocery shopping trip.
Never. Go. Shopping. Hungry.
After I finally ate something that day, I forgot whatever plan I had for the greens and they sat in the fridge. For a few days. Mr. B. found them around the same time I decided to take a break from baking with the berries. And the rest was history.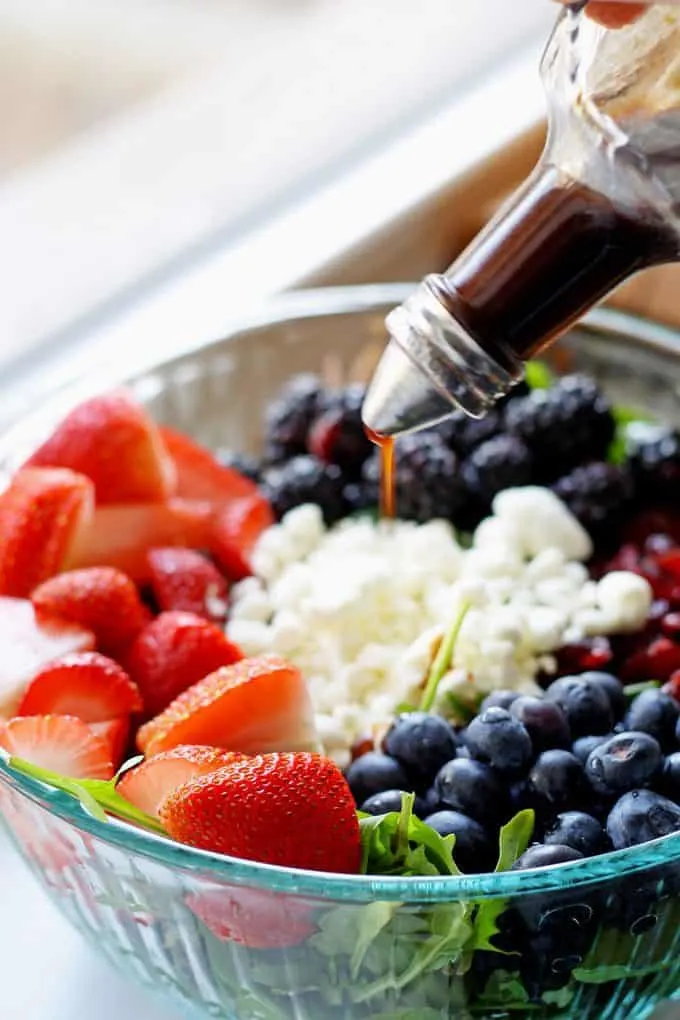 Berry Goat Cheese Salad
This berry goat cheese salad is easy peasy. Combine all ingredients in a bowl and toss with the vinaigrette of your choice.
Or, do what I do with my salads. I put salad dressing in a small bowl or cup and eat my salad, dressing on the side – I worked in a restaurant for far too long.
Then, before I take a forkful of salad, I dip my fork in the dressing and then spear the lettuce/vegetable/fruit. You need and eat less dressing this way which is healthier.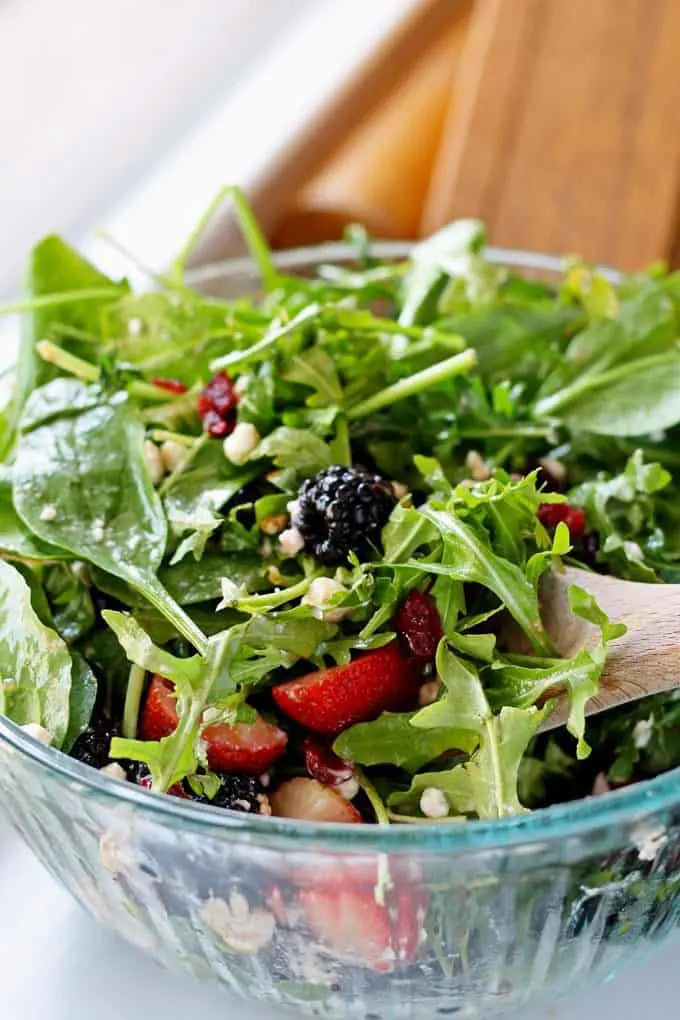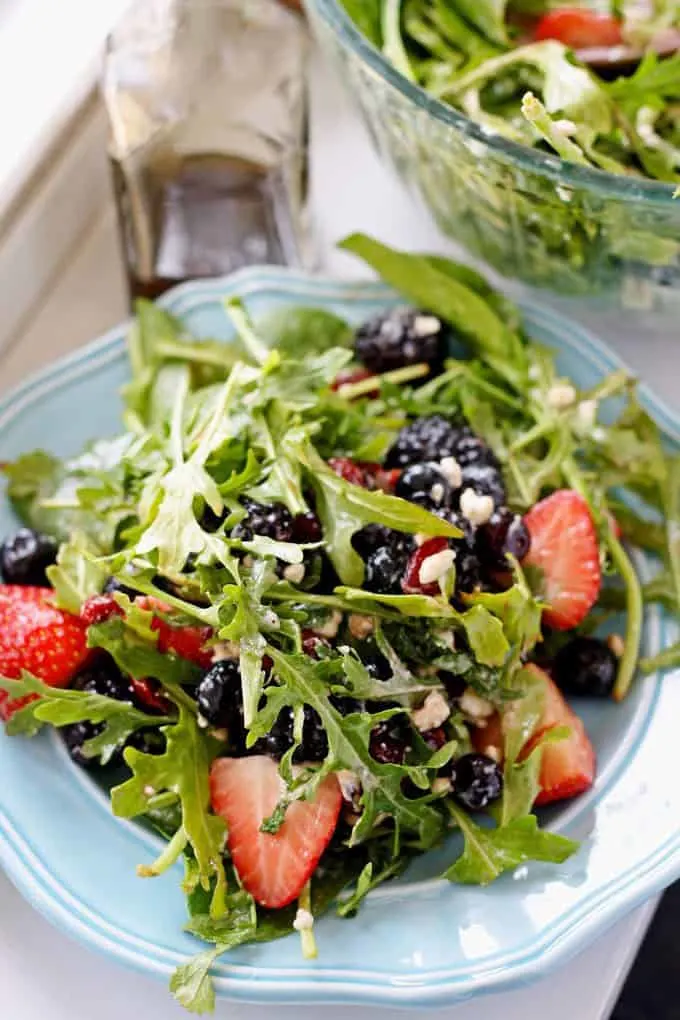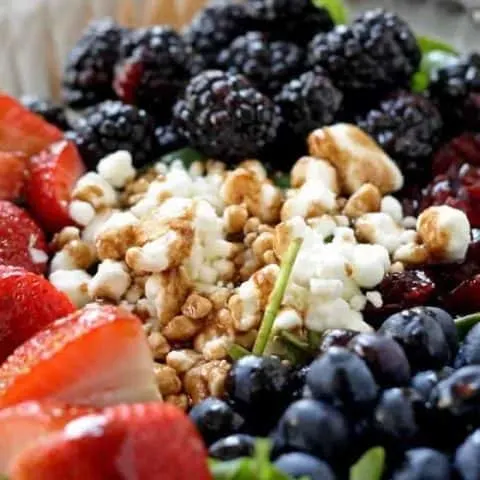 Berry Goat Cheese Salad
This berry goat cheese salad is full of fruit and greens. It's easy to make and delicious!
Ingredients
3 cups fresh spinach
1 cup arugula
1 cup strawberries (cut into 4 pieces each)
½ cup blueberries
½ cup blackberries
¼ cup dried cranberries
½ cup crumbled goat cheese
salad dressing of your choice
Instructions
Combine all ingredients in a large bowl. Serve with salad dressing.
Recommended Products
As an Amazon Associate and member of other affiliate programs, I earn from qualifying purchases.