This orange red wine spritzer is a great cocktail for any season. Mix up a batch of cinnamon simple syrup, grab a bottle of your favorite red and try this drink today!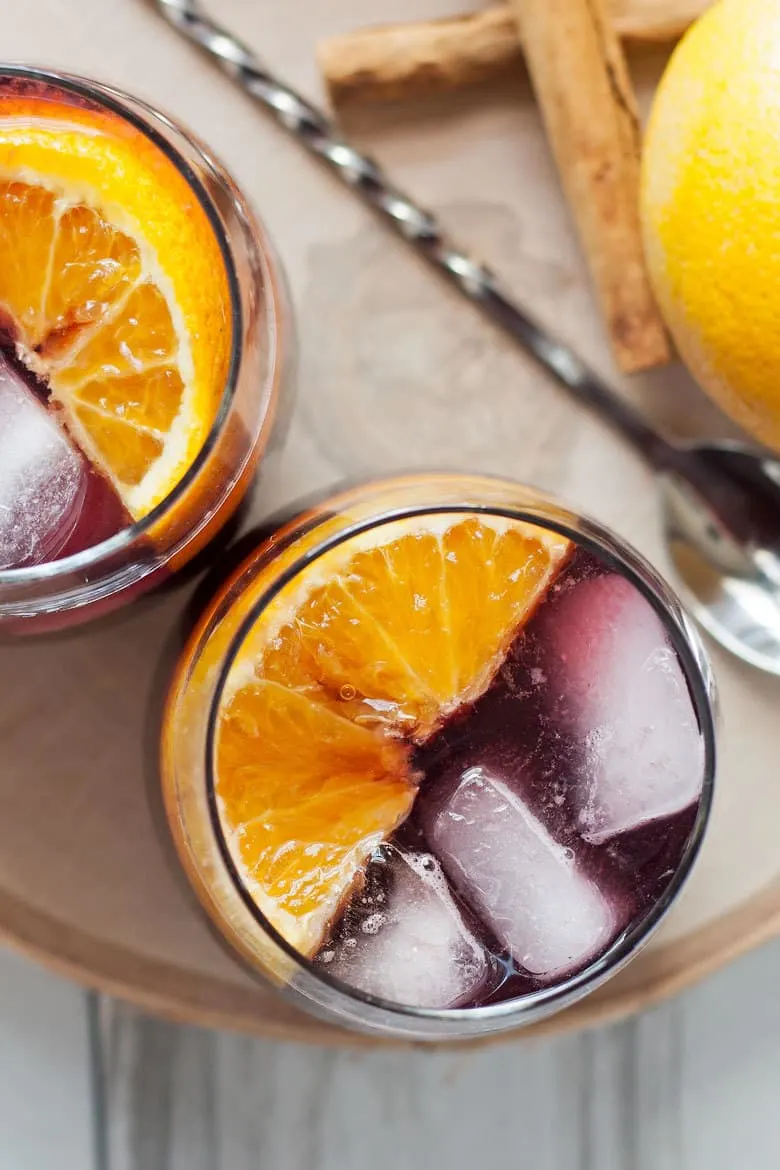 Summmertime…. in the city. I am a huge fan of cocktails and this one is a favorite. Thirsty Thursday is over so it's Finally Friday.
That can be a thing, right? I'm okay with it and I hope you are too.
I feel totally inspired to write a cocktail recipe after a quick one-two trip to Georgia and then Barcelona. I drank wine in copious amounts on both trips so it felt fitting to create a wine cocktail.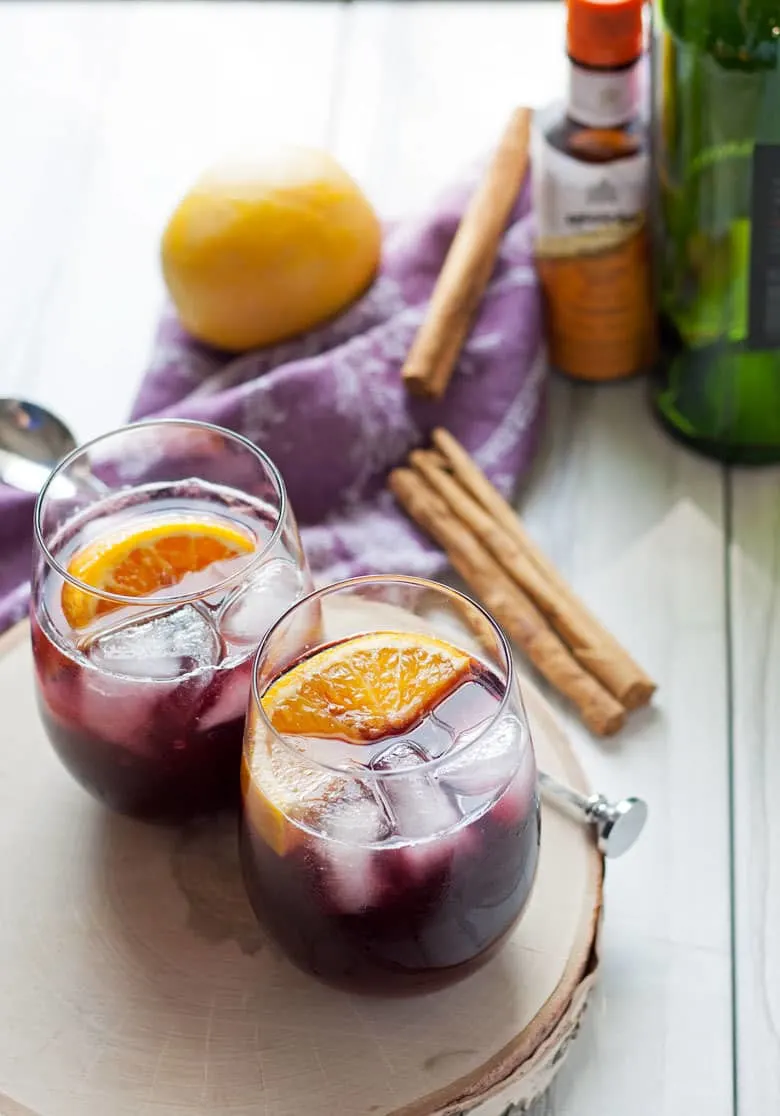 Orange Red Wine Spritzer
When I get an idea for a cocktail, I run to the store and buy things.
Like flavored liqueurs. Or funky strainers. Maybe a new cocktail stirry spoon. I think there is a correct name for the cocktail stirry spoon – you know which one I mean (the one with the really long handle) but I don't know what it is. Cocktail stirry spoon it is.
Anyway…
For this delicious orange red wine spritzer, I ran out to the store and bought some orange bitters. Because believe it or not, I didn't have any in my home. I feel like me saying that, as a cocktail creator, is a little blasphemous.
But truth is truth – what can I do? We had lemon bitters and all of the ingredients and components to make DIY bitters and that just wasn't going to work for my idea.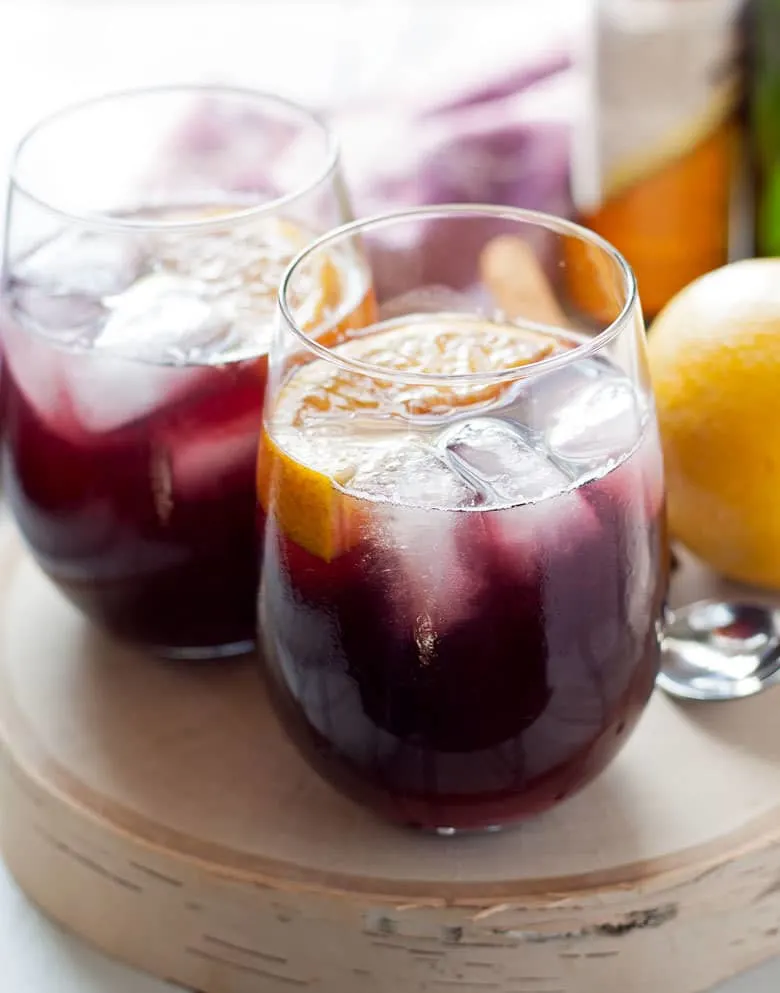 When I started planning this red wine cocktail, I did a ton of research on orange bitters. I also grabbed my favorite cocktail shaker.
Back in the not-so-distant past, there was one brand of orange bitters and you could maybe find it at the store. Now there are many options and many flavors, which lead to many different and awesome cocktails.
I went to Binny's, our local liquor emporium, and stood in front of the bitters display. It was overwhelming.
Thankfully I did my research.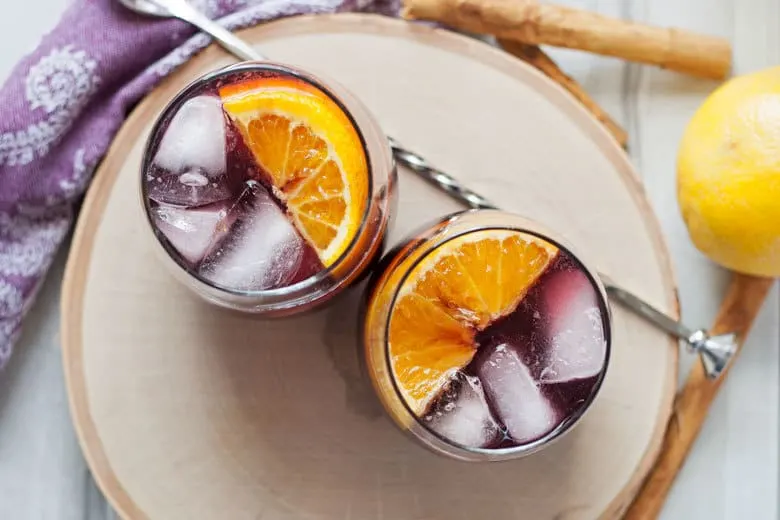 I finally decided on a bottle of Angostura, bought it and brought it home. We made this drink with some homemade cinnamon simple syrup on a Sunday afternoon.
Mr. B was all about it! He is the best recipe tester, no joke. I couldn't pinpoint whether I wanted more bitters or more orange juice and he really helped me.
So grab that final glass of wine from last night's bottle and try this red wine cocktail today. Or, even better, make a whole pitcher! It's like winter sangria but quicker.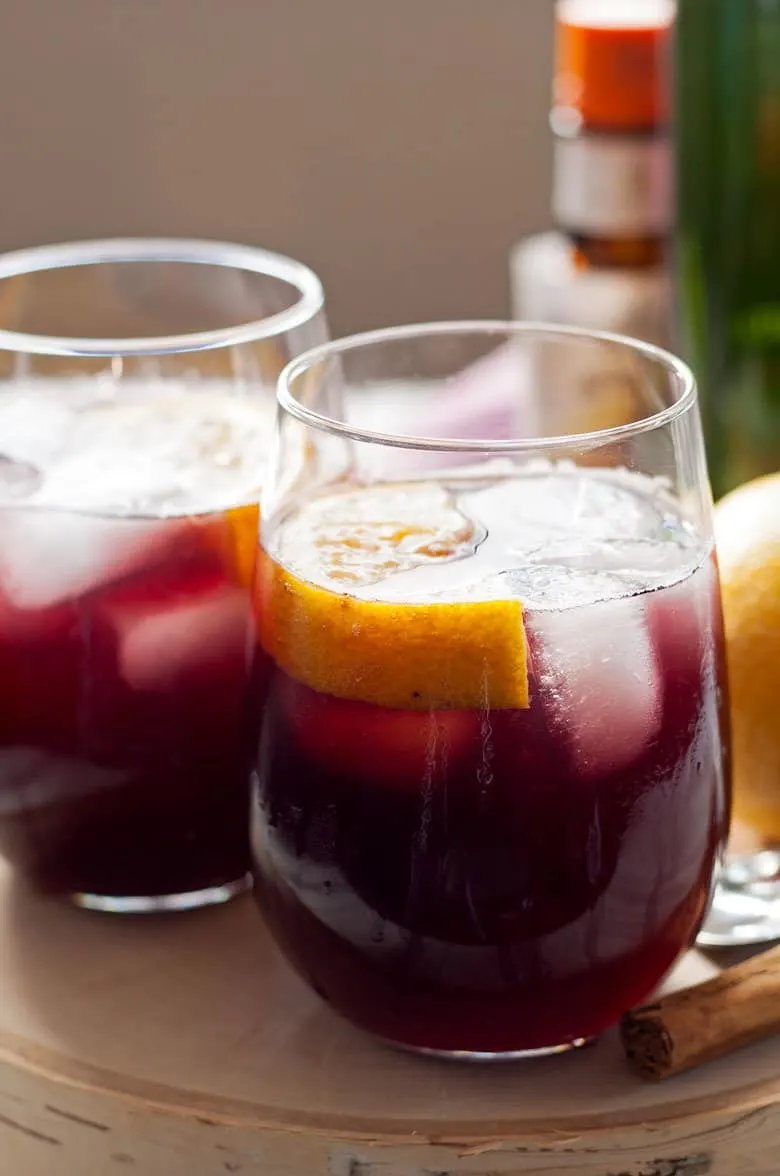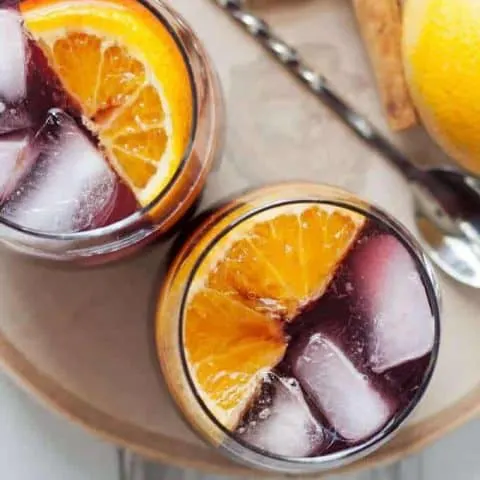 Orange Red Wine Spritzer
This orange red wine spritzer is a great cocktail for fall and winter. Mix up a batch of cinnamon simple syrup, grab a bottle of your favorite red and try this drink today!
Ingredients
Cocktail
4 ounces red wine
1 ounce orange juice
1/2 tablespoon cinnamon simple syrup
4 ounces soda water/club soda
3-5 dashes orange bitters
Cinnamon Simple Syrup
1/2 cup water
1/2 cup granulated sugar
3 cinnamon sticks, broken in pieces
Instructions
In a glass filled with ice, combine the red wine, orange juice and cinnamon simple syrup. Stir well. Top with soda water. Add the orange bitters to taste.

To make the cinnamon simple syrup, combine all ingredients in a small pot. Bring to a boil and then turn off heat. Let sit for 2 hours. Strain out the cinnamon sticks and store in a storage container.
Recommended Products
As an Amazon Associate and member of other affiliate programs, I earn from qualifying purchases.