Last month I traveled with a small group of food bloggers out to Sacramento for a Vine to Table Trip with Muir Glen Organic Tomatoes. I was very eager to learn more about organic tomato farming (and organic farming on a large scale in general) as well as getting out of Chicago for a few days.
This post has a lot of pictures. Seriously a lot. If you're here for the canned tomato round-up, scroll to the bottom!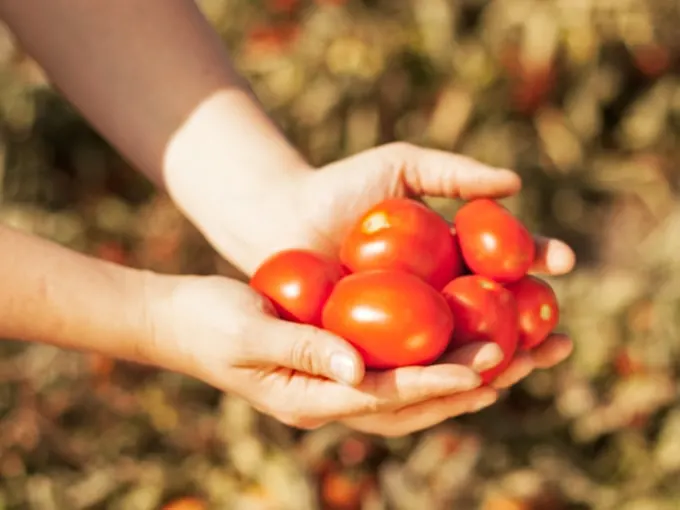 Muir Glen Vine to Table Trip
I stepped off the plane and into the California heat. No joke, it was 108 degrees and 109 degrees in the Sacramento valley on the two days we were there. What followed next was a whirlwind trip of tomato knowledge and delicious food.
Our first day started off with a trip to one of the farms that Muir Glen tomatoes are grown. Tomato farming is dependent on when the tomatoes are ripe – the original schedule had us going to a nearby farm but the tomatoes there ripened and were harvested before our arrival. The next closest farm was in the middle of harvest so we jumped on the bus and drove the 1 1/2 hours there.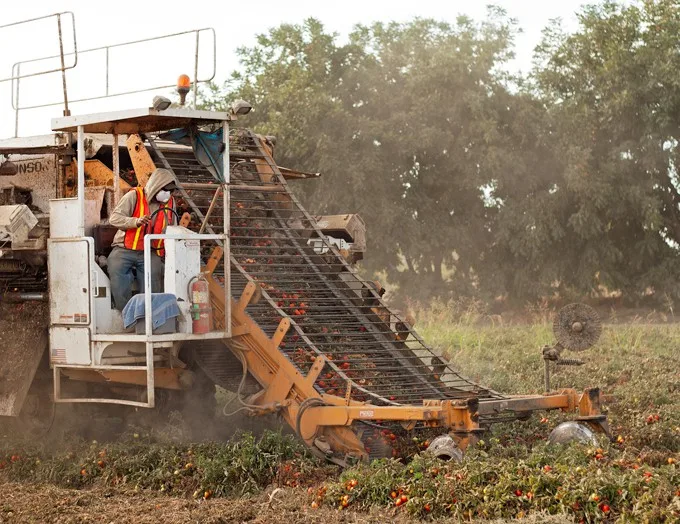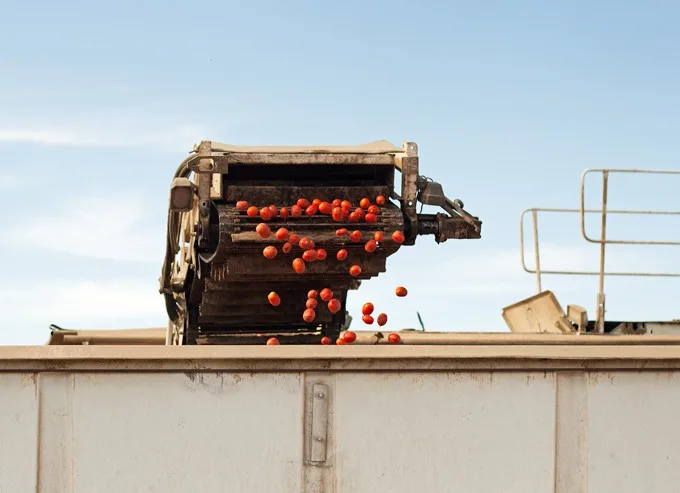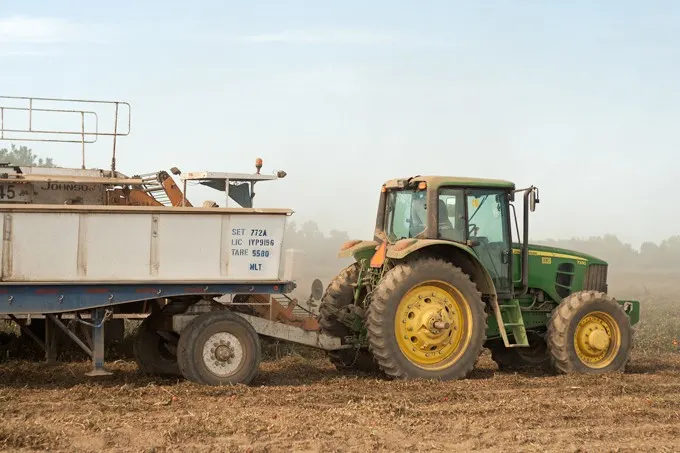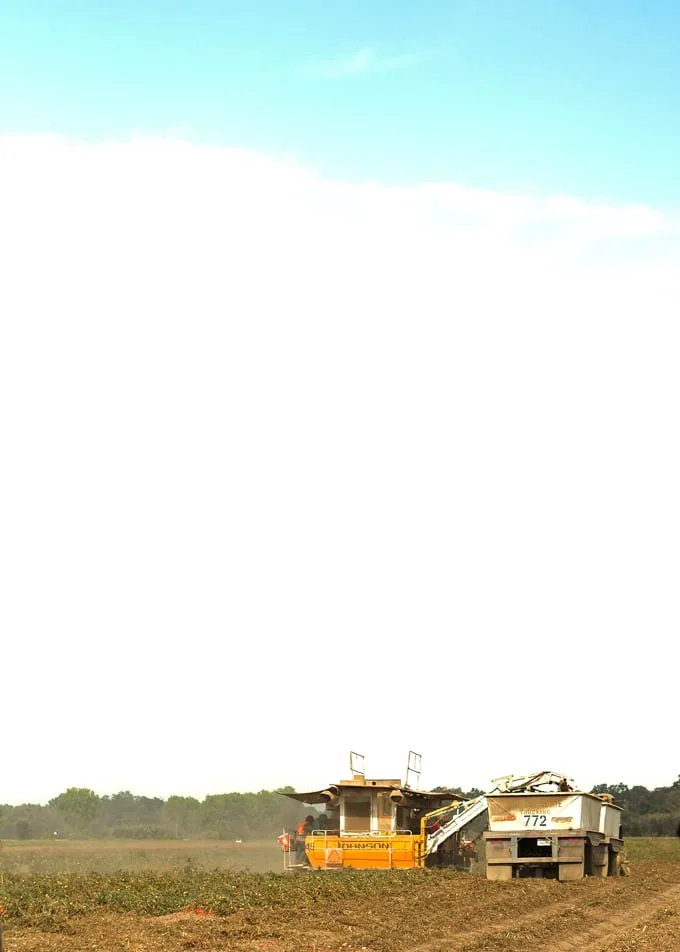 You could literally pick up a vine of tomatoes, shake them and 100 tomatoes would fall to the ground. This isn't how the field is farmed, as you can tell from the pictures, but it was a great way to show us bloggers just how many tomatoes one vine can produce.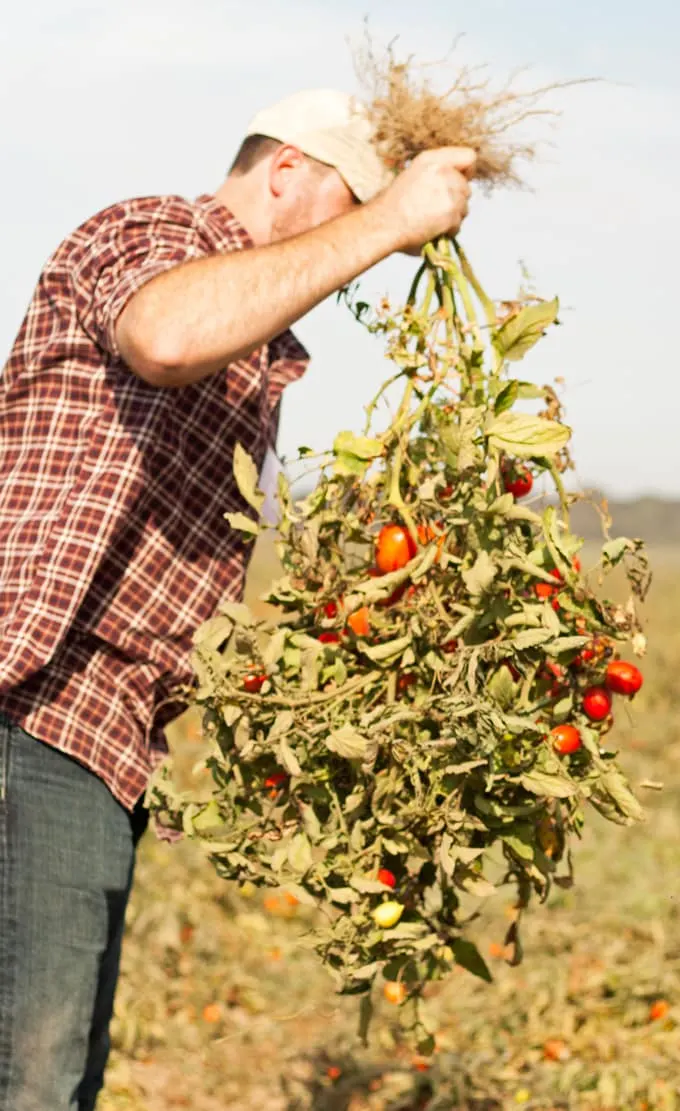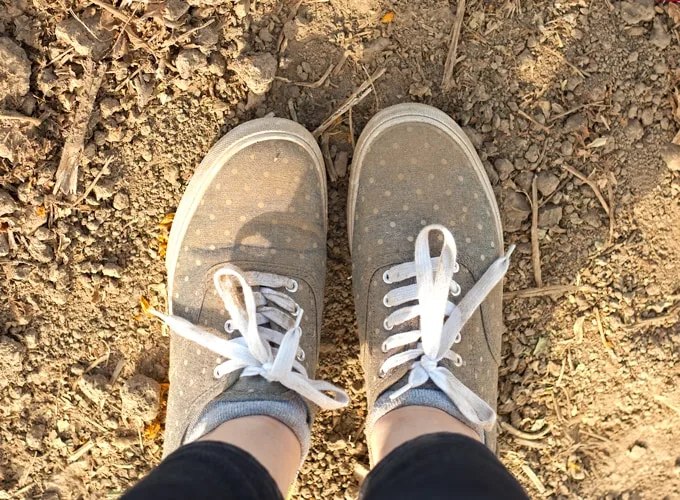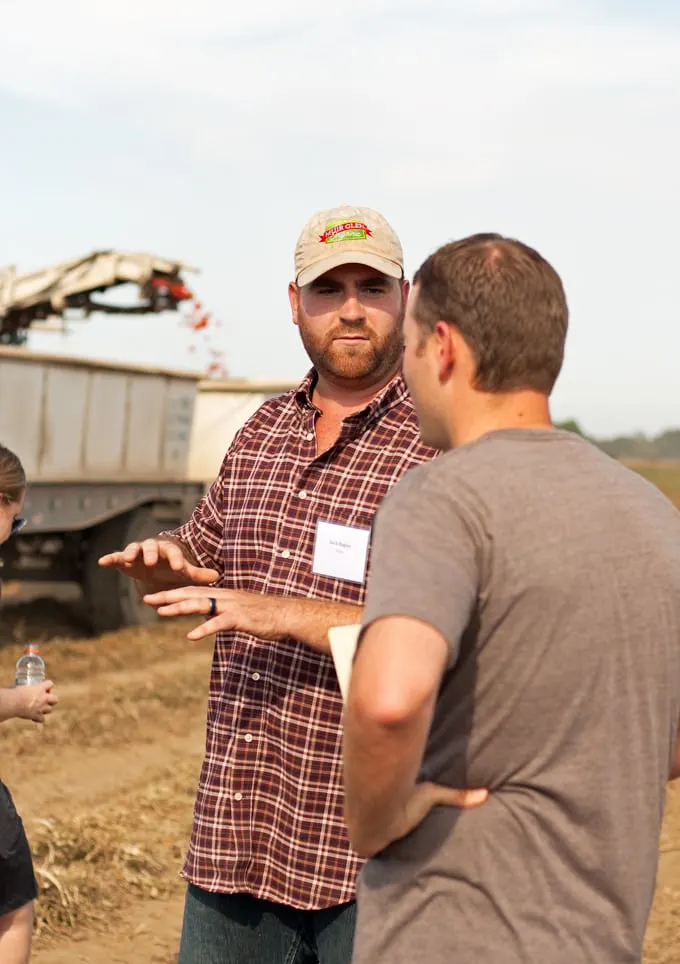 After that, we traveled to the J Heiher Farm in Sutter, CA – a blackberry farm by the Sutter Buttes – for a fantastic sunset dinner.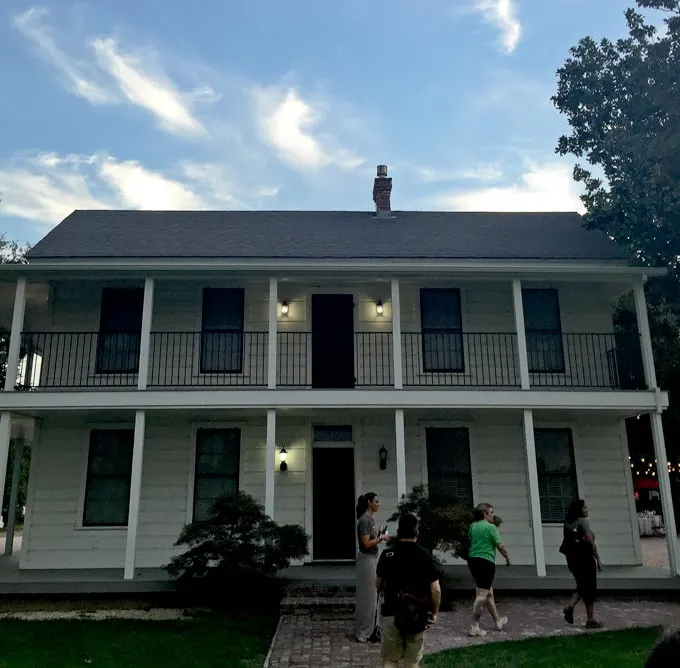 I was blown away by everything – even our arrival was timed so that we would arrive as the sun was setting. The Sutter Buttes were the perfect background and I could deal with the heat if it meant watching this sunset every day.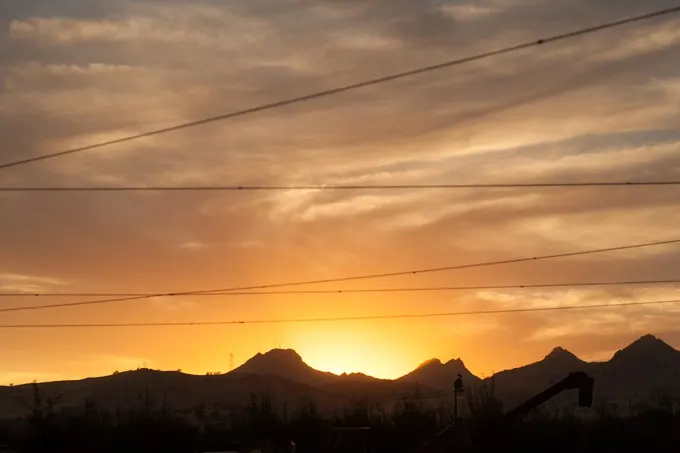 Dinner was spectacular and included a number of locally produced items. Our dinner included olive oil from Apollo Olive Oil, balsamic vinegar from Sutter Buttes Olive Oil, seared endive from California Endive Farms, and lamb from Superior Farms.
All of the wine pairings were from Cordi Winery – I am seriously considering ordering bottles of the Sauvignon Blanc and the Malbec.
And of course, plenty of tomatoes from Muir Glen and the best blackberries I have eaten, ever, from J Heier Farm.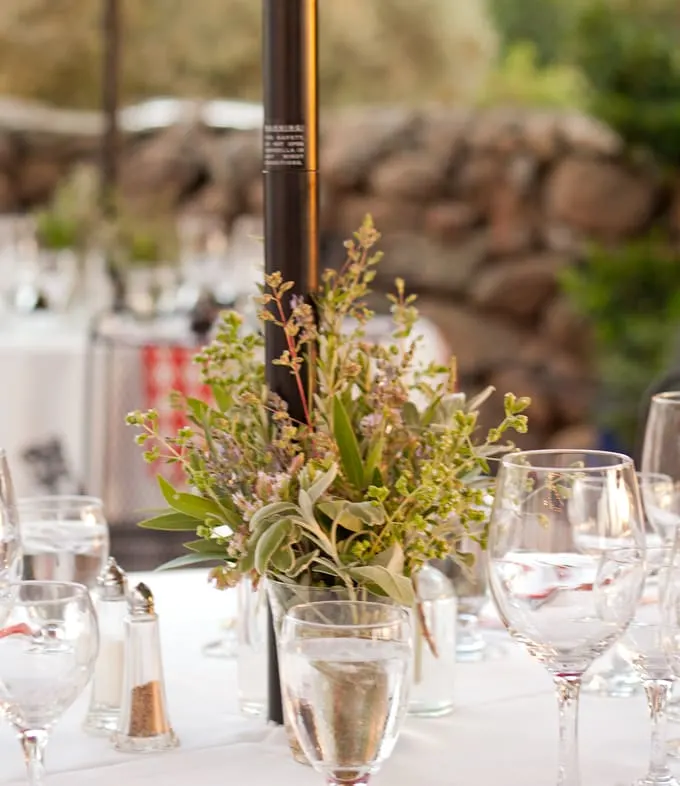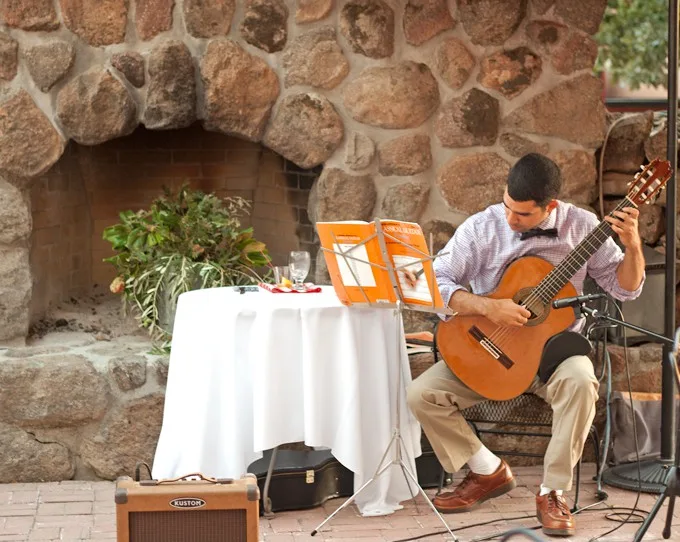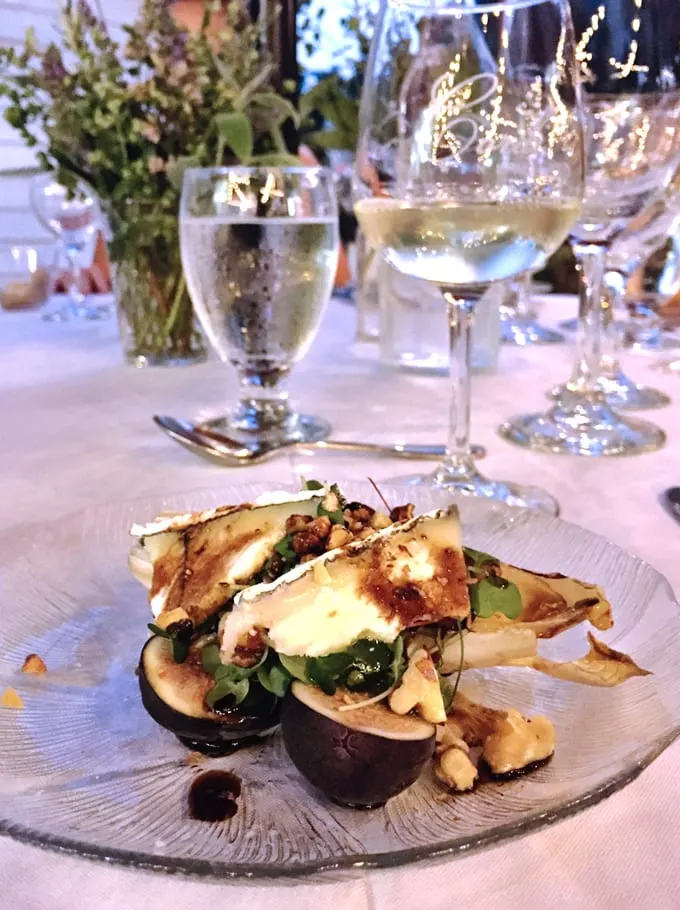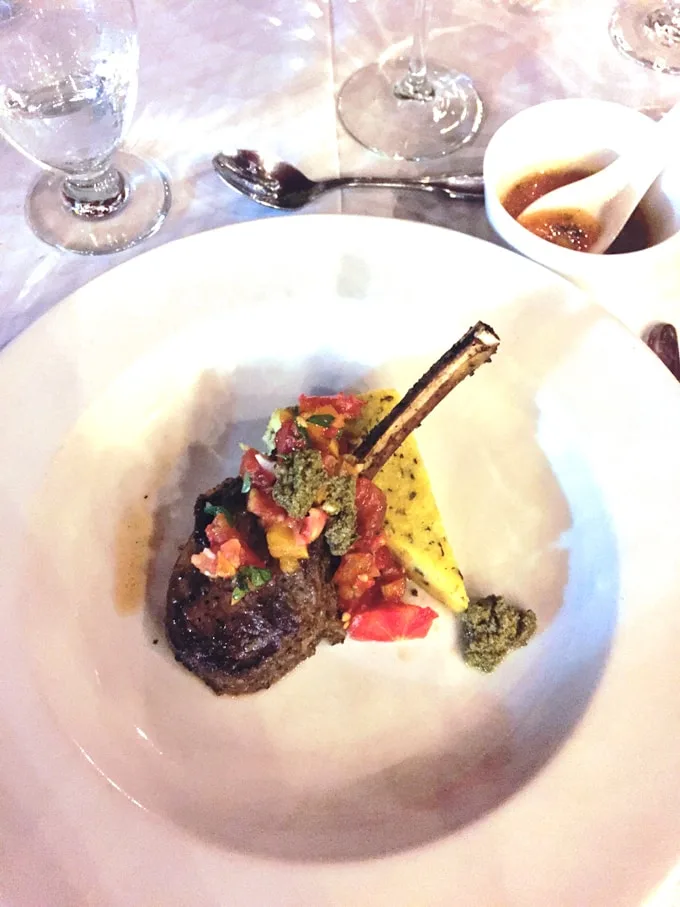 Day 2 started with a delicious breakfast with the group at the hotel and then back on the bus. Our first stop of the day was the compost area and the hedge row (for all of the pollinators!) The compost area is quite amazing – all of the tomato waste ends up here. Everyone else went to take pictures of the tomatoes (so colorful) but I was enthralled by the rows and rows of compost. Funny, right?
As you can imagine, I was also a little fascinated by the miles of hedge row. Bees are so important to the growth of tomatoes and Muir Glen really works to ensure that they thrive in their habitat. Butterflies, moths, bees and dragonflies flew around our heads while we checked out all of the plants.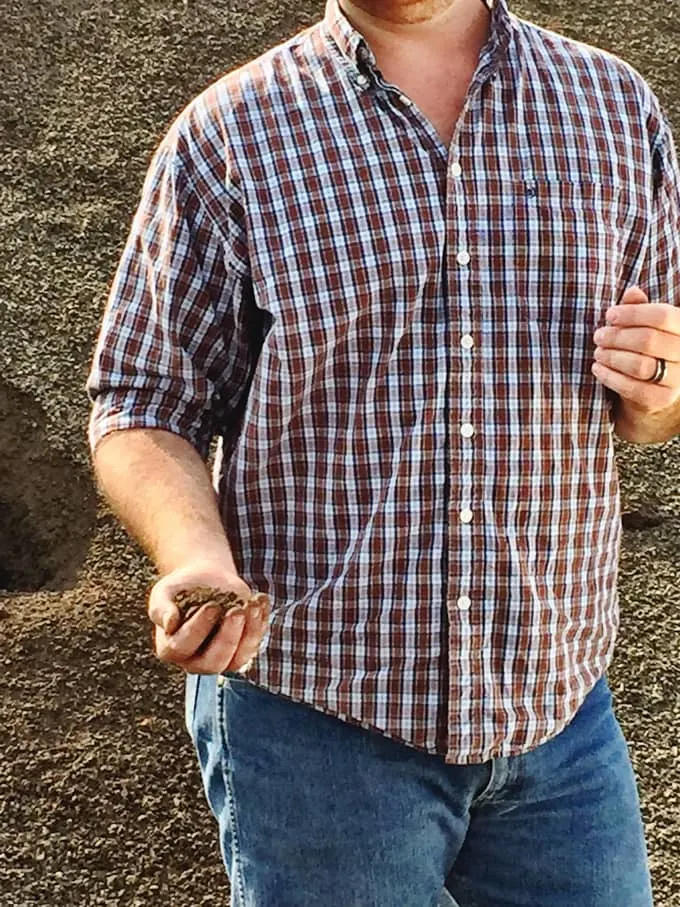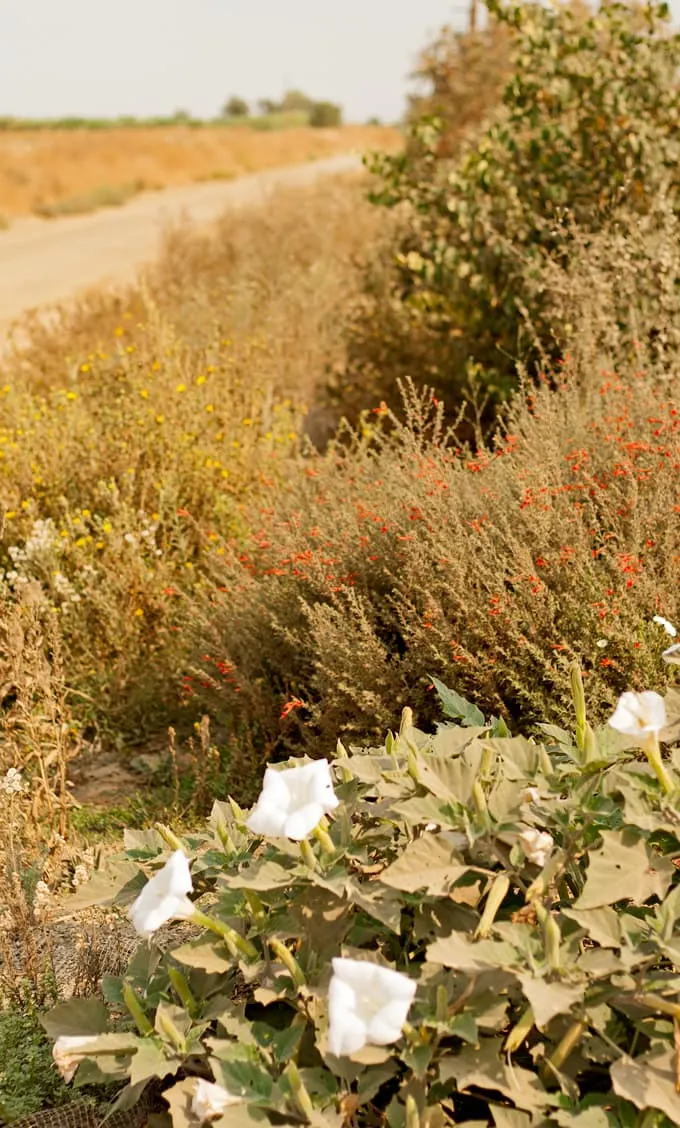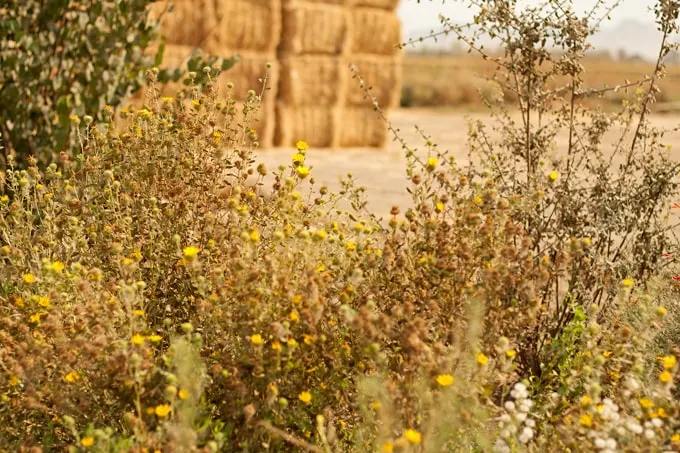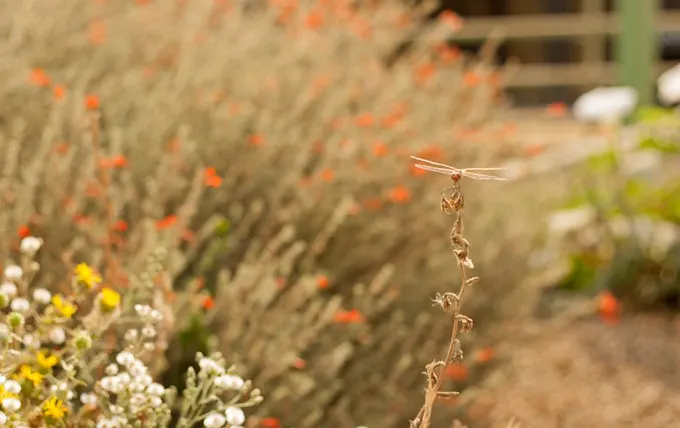 We stopped for a few pictures here and then climbed back on to the air conditioned bus – the California heat was definitely starting to get to us (well, me for sure). Our next stop was the Muir Glen canning facility. I don't have any pictures from the facility but it is definitely a well-oiled machine of a process.
From the moment the tomatoes are harvested, they are quickly transported to the facility and canned, that day. During the tomato harvesting season, the facility runs non-stop so that all of the Muir Glen organic tomatoes are canned in the 8-hour time frame.
It is quite amazing.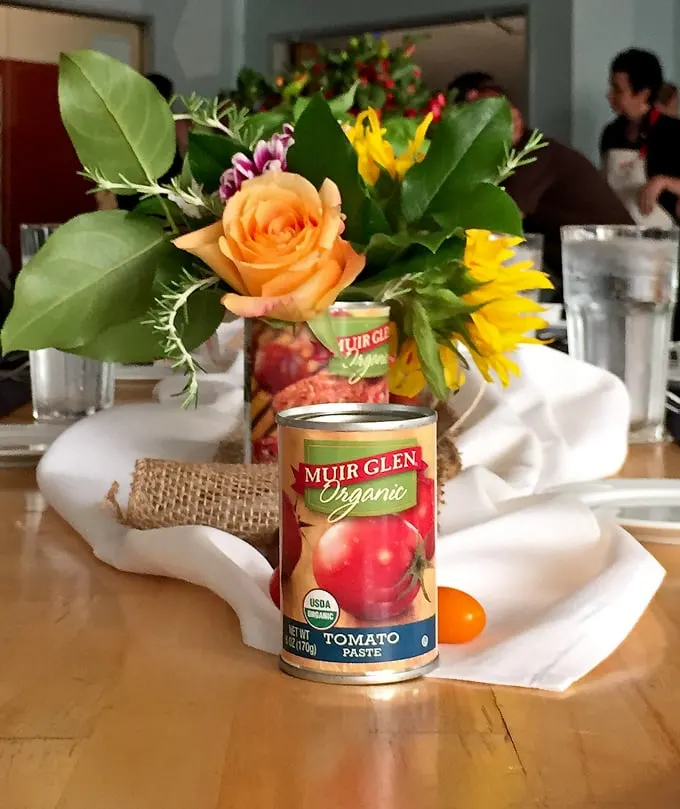 The next stop was a tomato lunch, hosted by the Le Cordon Bleu's Sacramento location. The student chefs cooked a delicious tomato-themed lunch for us and I was very impressed by them, and the facility.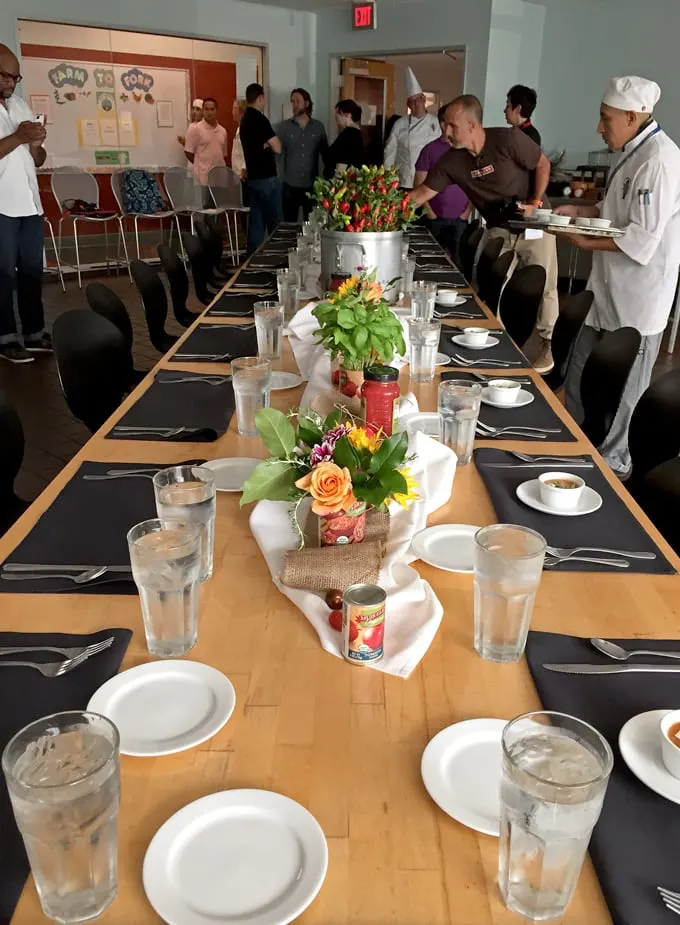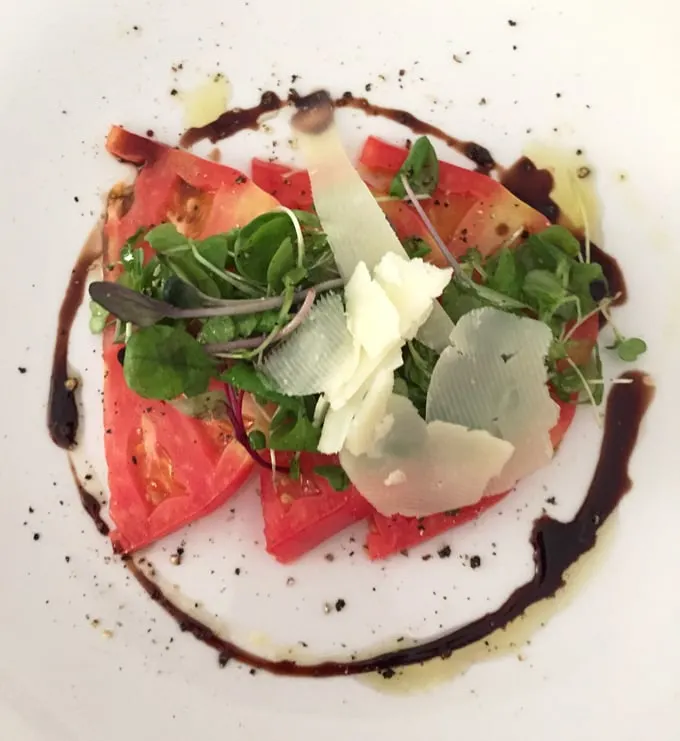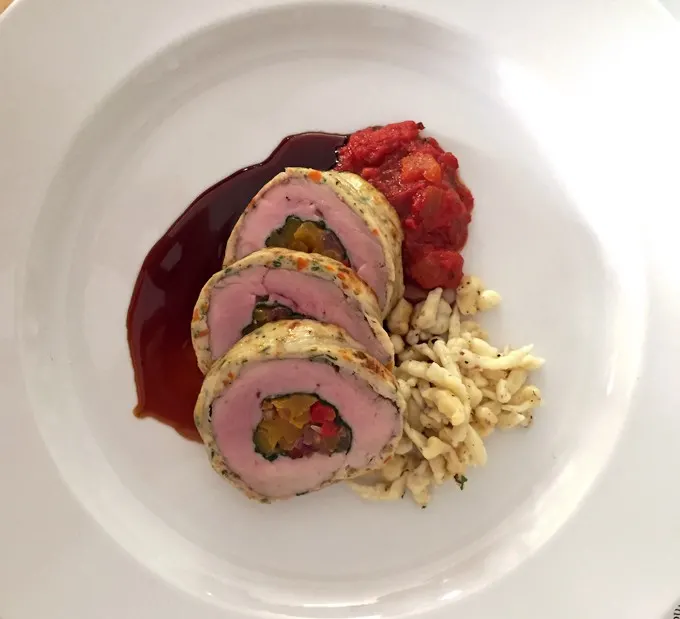 Lunch was followed by fantastic photography class by Susan and William Brinson from House of Brinson. I love their photography aesthetic and I came away with several tips and a lot of things to think about, when it comes to my photography.
We were then treated to a cooking demo and tomato tasting with Sally Swift of The Splendid Table. I sat with Sally at the blackberry farm dinner so I was very excited to hear her talk in detail about tomatoes – she is such an eloquent woman. The tasting had us sample and discuss all of the Muir Glen tomato varieties – I have never eaten tomato paste on its own before but I've gotta say; not bad!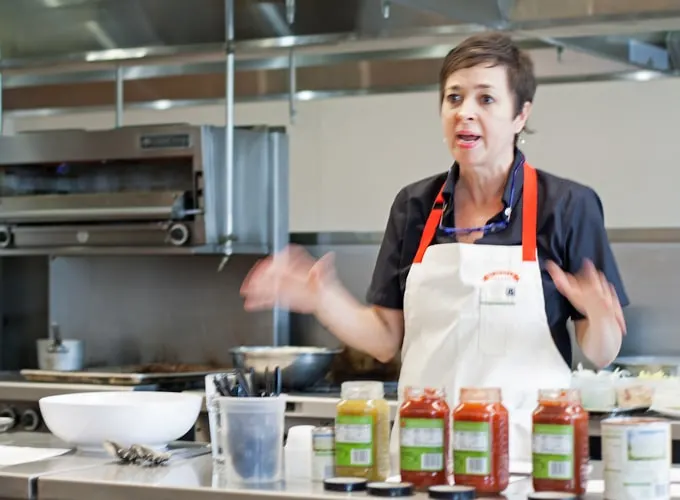 We even got to get our hands dirty and mess around in the Le Cordon Bleu kitchen. The commercial kitchen was a treat to cook in compared to my apartment kitchen. I teamed up with Bobbi from Bobbi's Kozy Kitchen and we made kafka. It was so easy and delicious that I made a modified version again 2 days later at home.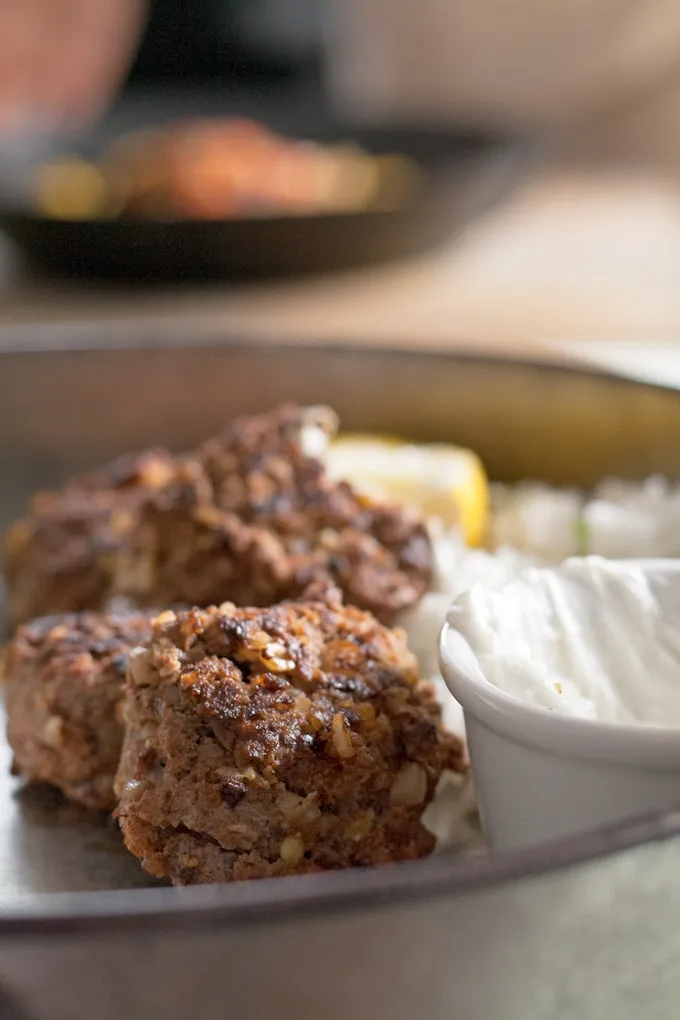 All in all, I had a really great time. After our photo sessions many of us went to the airport to fly home. I spent another night and got up very early to go home the following morning.
Please note, Muir Glen covered all travel expenses for me to attend this event, however, all opinions expressed here are entirely my own.