The Miele Culinary Adventure includes the Miele Experience Center, The 50 Best Restaurants Awards ceremony, and a food tour of Chelsea Market.
This post is brought to you in collaboration with Miele. All content, ideas, and words are my own.
Last month I traveled to New York City for the Miele Culinary Adventure. You may have seen posts on my social media channels about the trip so I want to tell you all about it!
Miele (rhymes with Sheila) is a family-owned and operated premium appliance manufacturer. I jumped at the opportunity to see their appliances in action in one of their showrooms.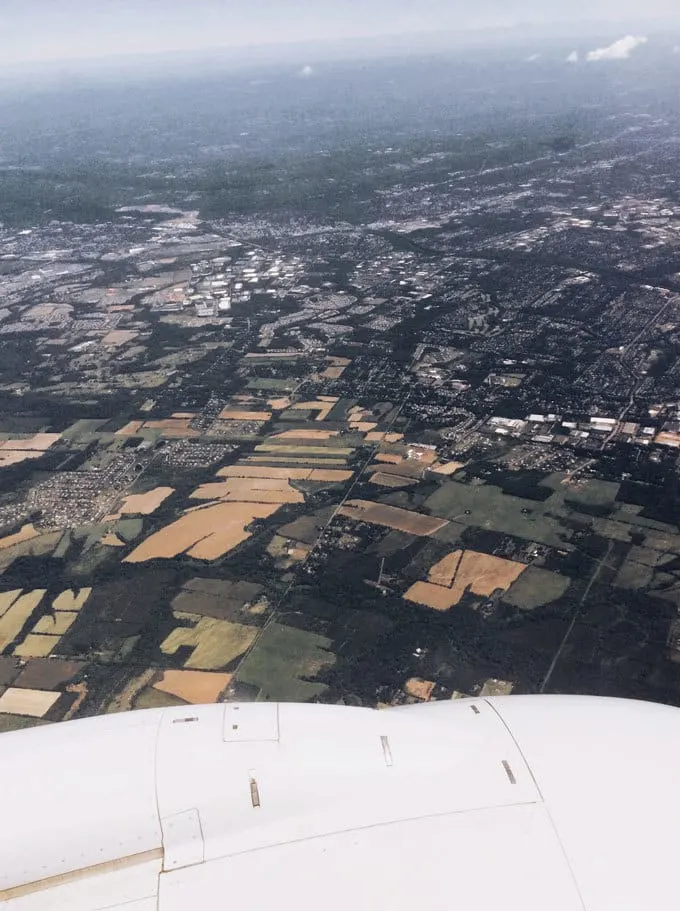 It had been 15 years since my last visit to NYC so I was really excited to walk around. I arrived early the day before the "adventure" began.
I took the opportunity to walk around Central Park and Times Square, and watch a parade that happened to be happening.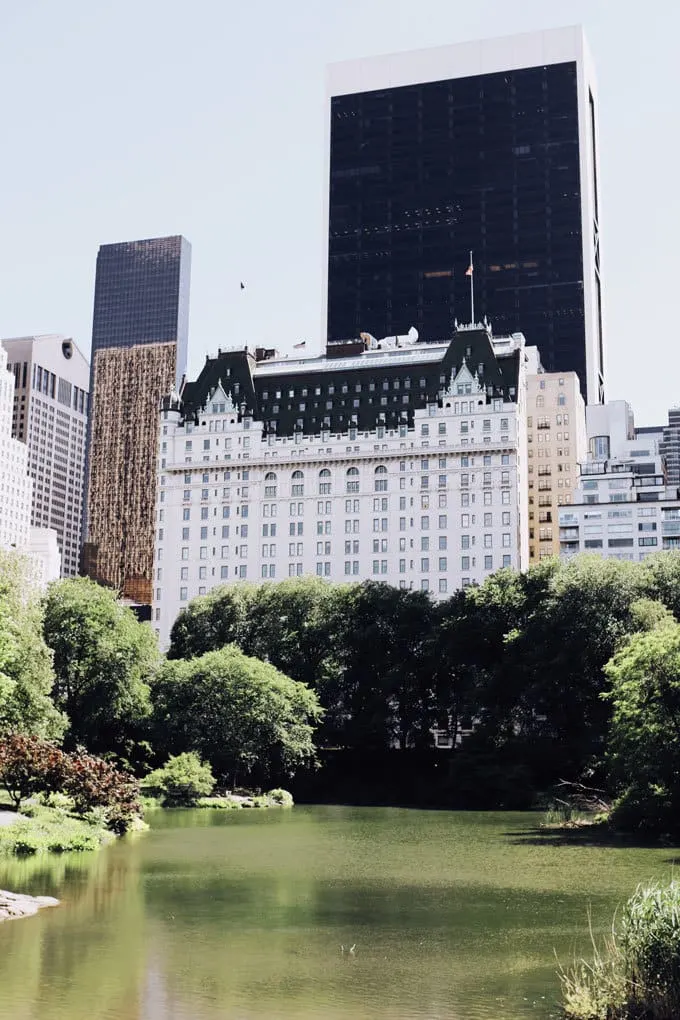 I was struck again by the sheer number of people and restaurants in New York. I'm so used to Chicago – busy but I never feel overwhelmed. New York overwhelmed me a little, but in a good way.
After wandering around for a few hours (5, actually), I headed back to the Grand Central Hyatt and stopped at Grand Central Terminal to get a sandwich. Might as well start my culinary adventure a day early, right?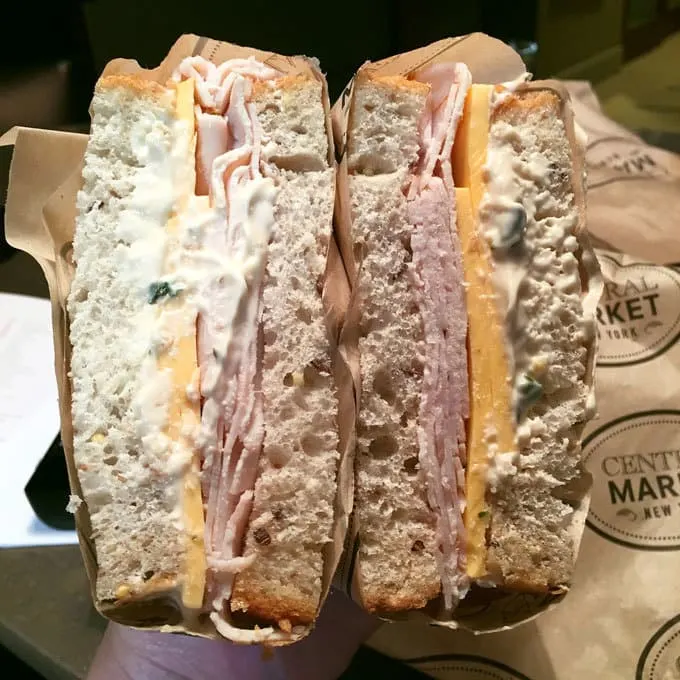 This sandwich from Central Market in the Lower Level Dining Concourse was just what I needed. I know there are so many delis that I could have stopped at but I'm really glad I ate at this one.
I woke up bright and early the next morning for breakfast at Coffee Shop in Union Square. I decided to embrace New York culture and I ate a bagel sandwich.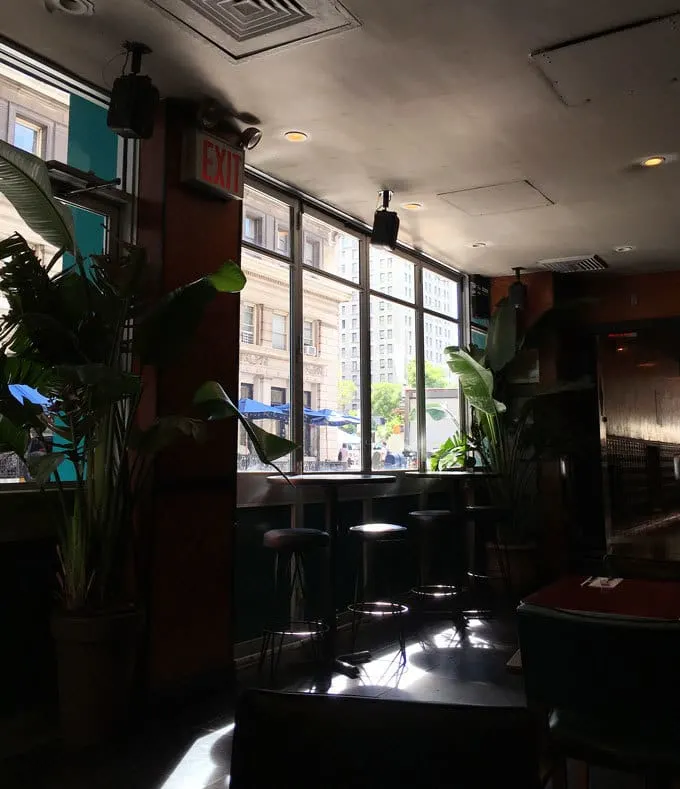 I loved meeting everyone who was also on the trip. Breakfast in the back room of Coffee Shop was a great spot to meet the Miele team, as well as Courtney, Kristin and Jenny.
After breakfast we headed to the Union Square GreenMarket for a tour and a little shopping. Armed with a shopping list (more on that later), we perused all of the amazing stands.
I could have spent hours and many dollars there if I was shopping for my own kitchen or recipes for this blog.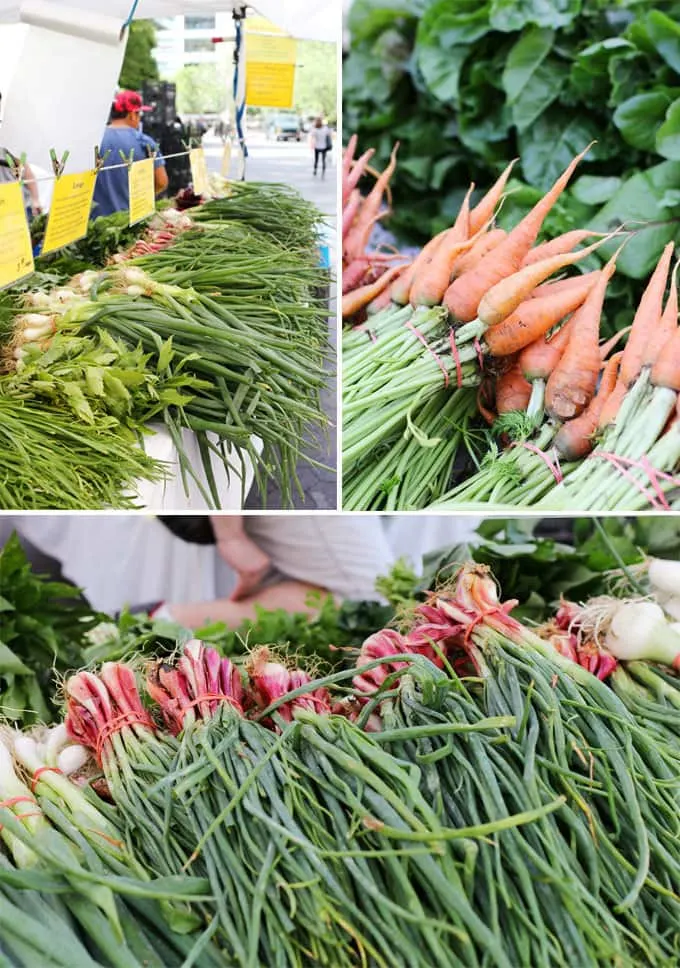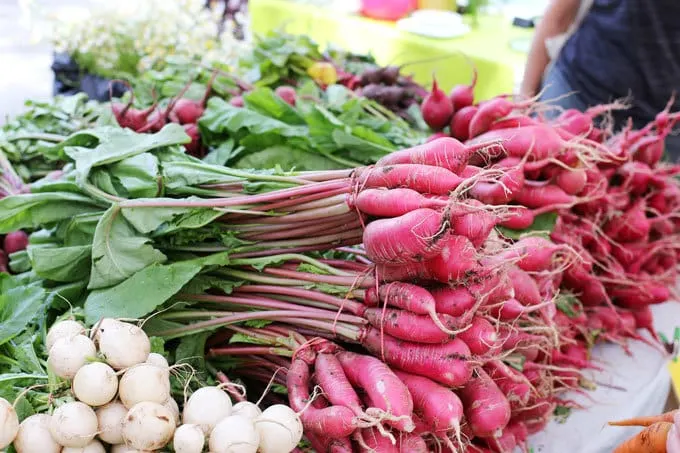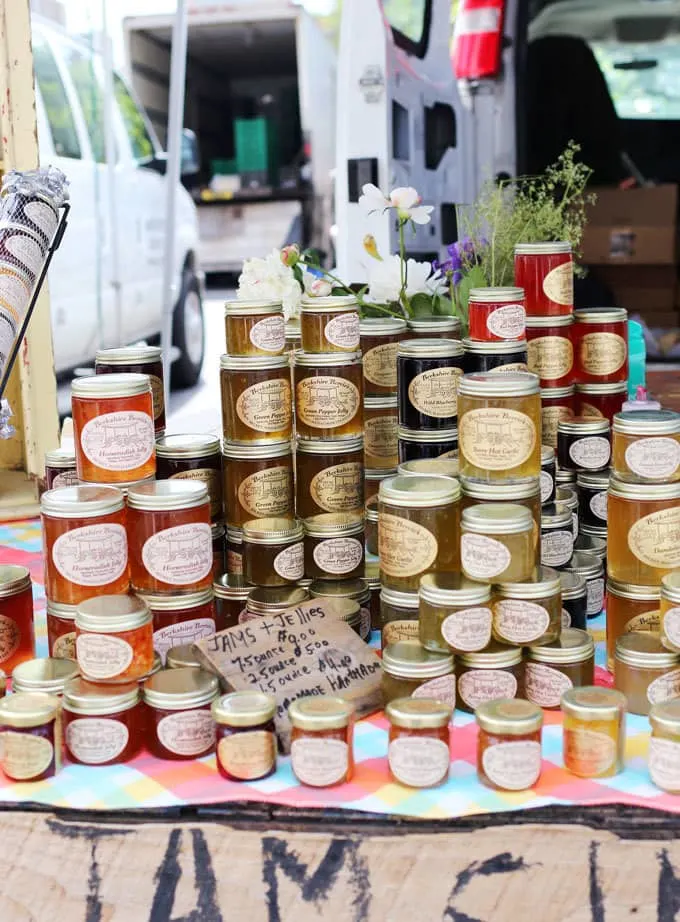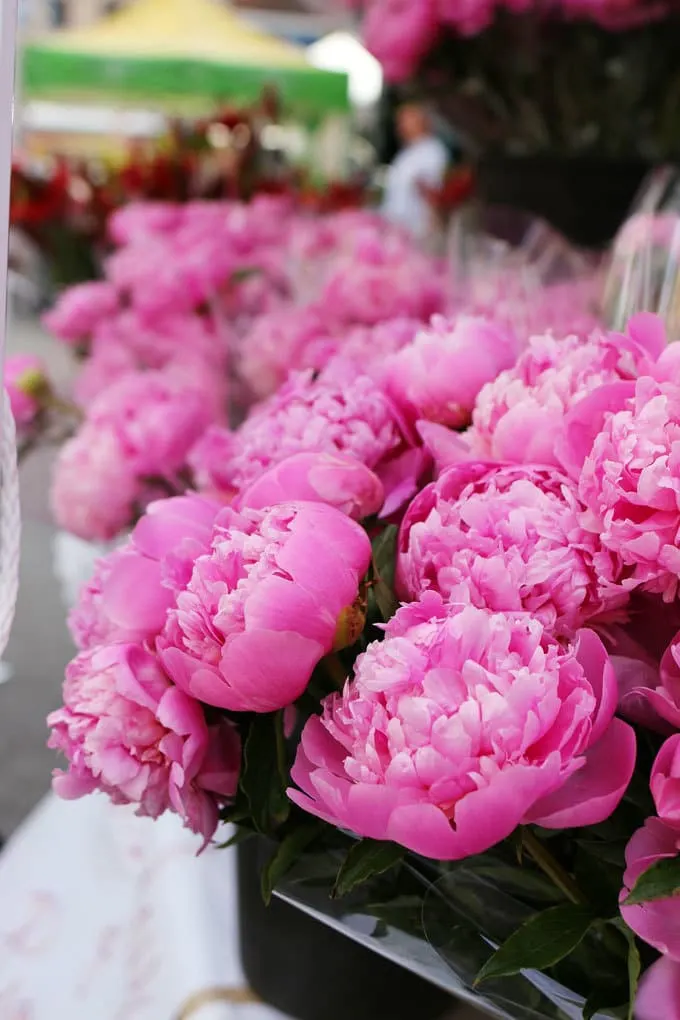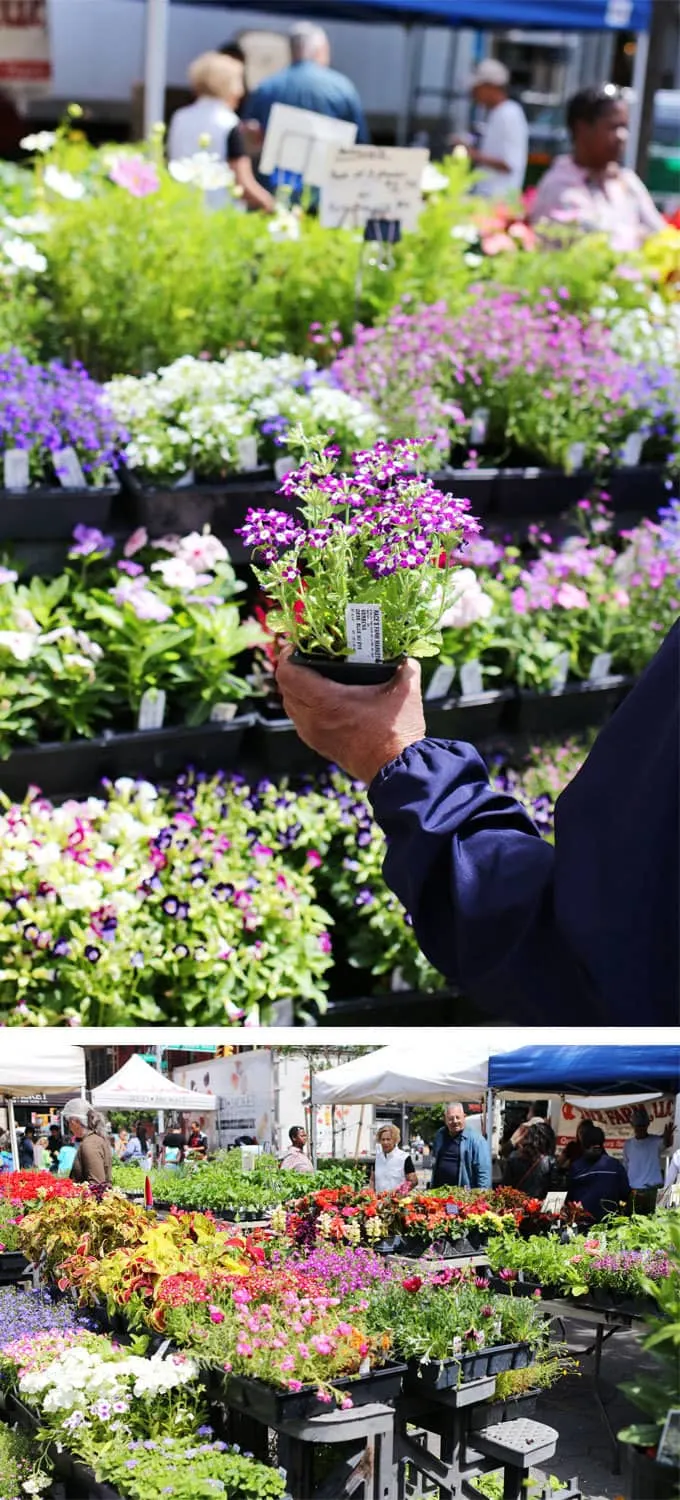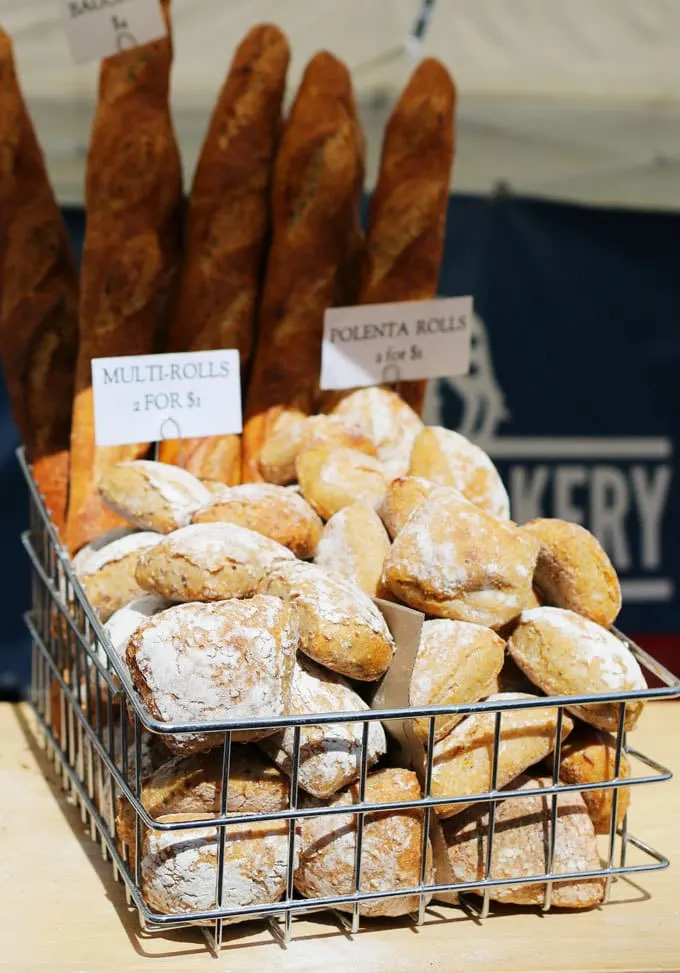 I couldn't help myself and took tons of pictures, as you can tell. I was surrounded by flowers, fresh bread, jams and jellies and more produce than I could have possibly taken pictures of.
After our tour we made our way to the Miele Experience Center.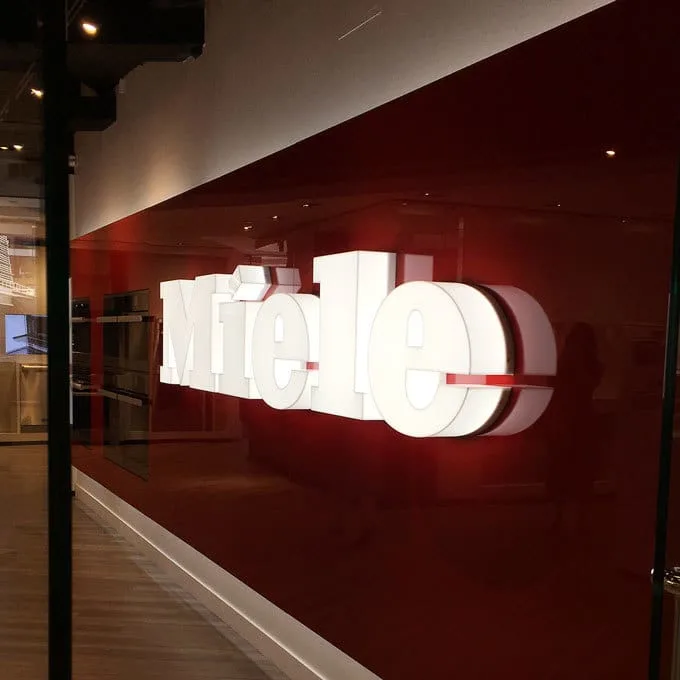 I was so excited.
Before I decided to go on this trip, I spent hours perusing all of the Miele products on their website and I fell in love with so many, many items.
If I could outfit my whole kitchen in Miele appliances I would.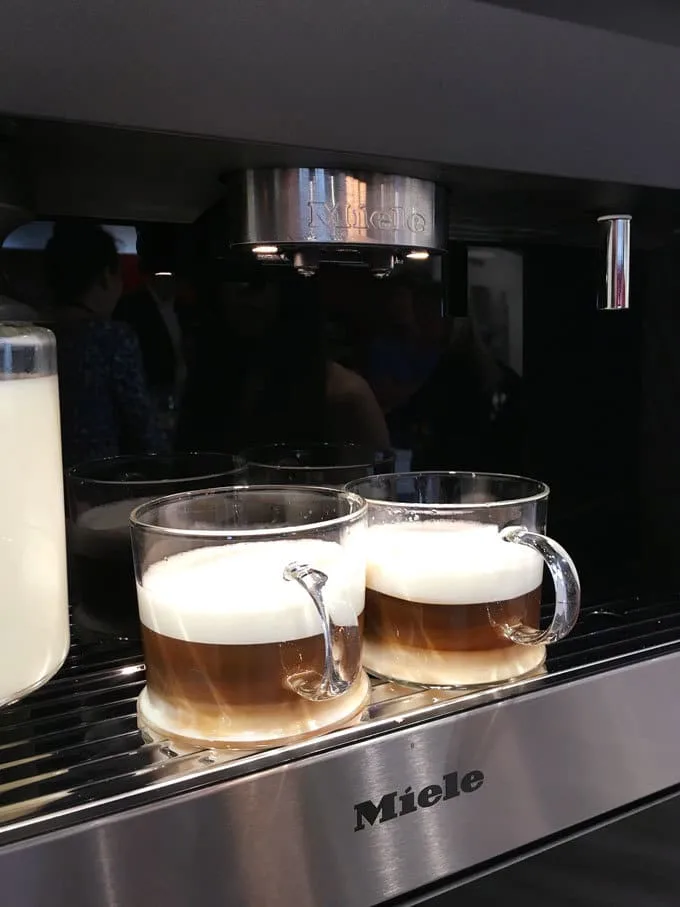 Of course, us bloggers had to get some photos in.
A perfectly styled refrigerator caught my eye.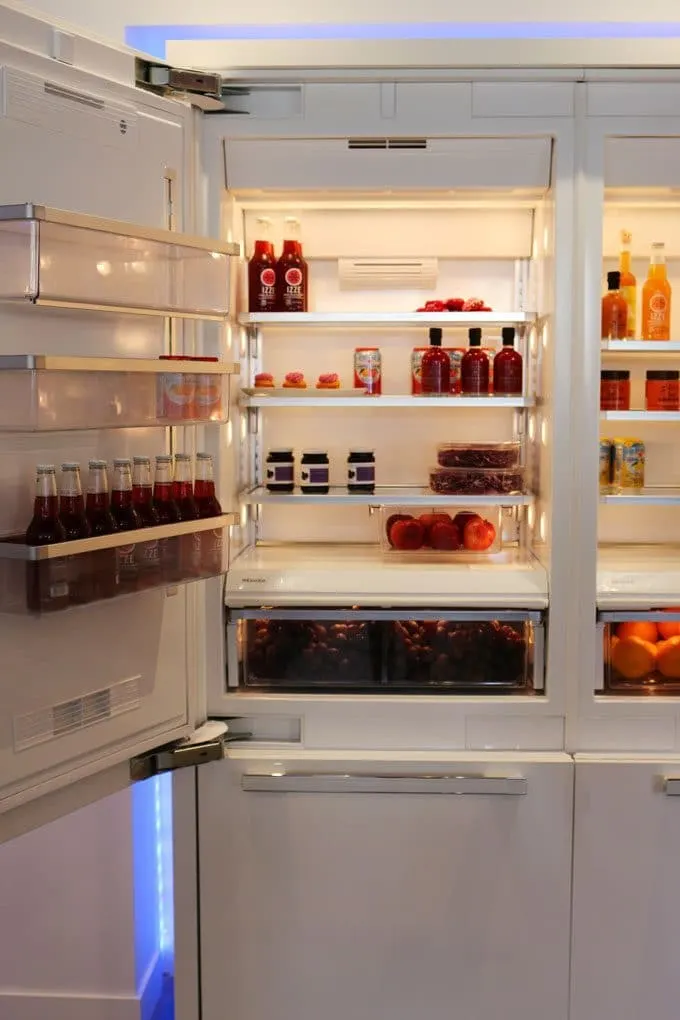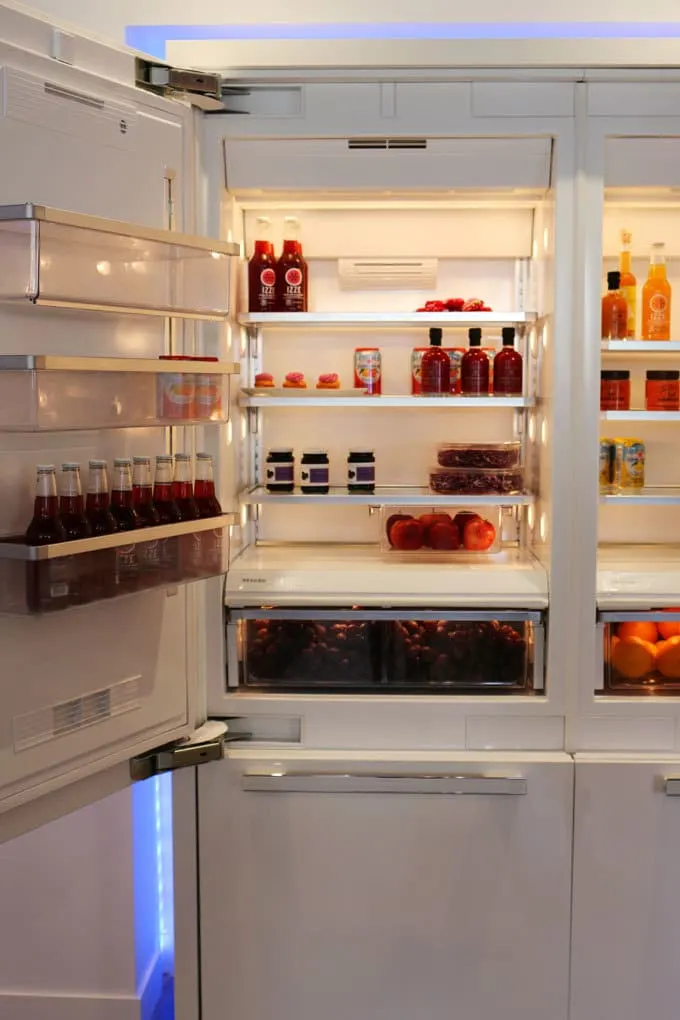 So did this gorgeous wine refrigerator – I would tear down a wall for this.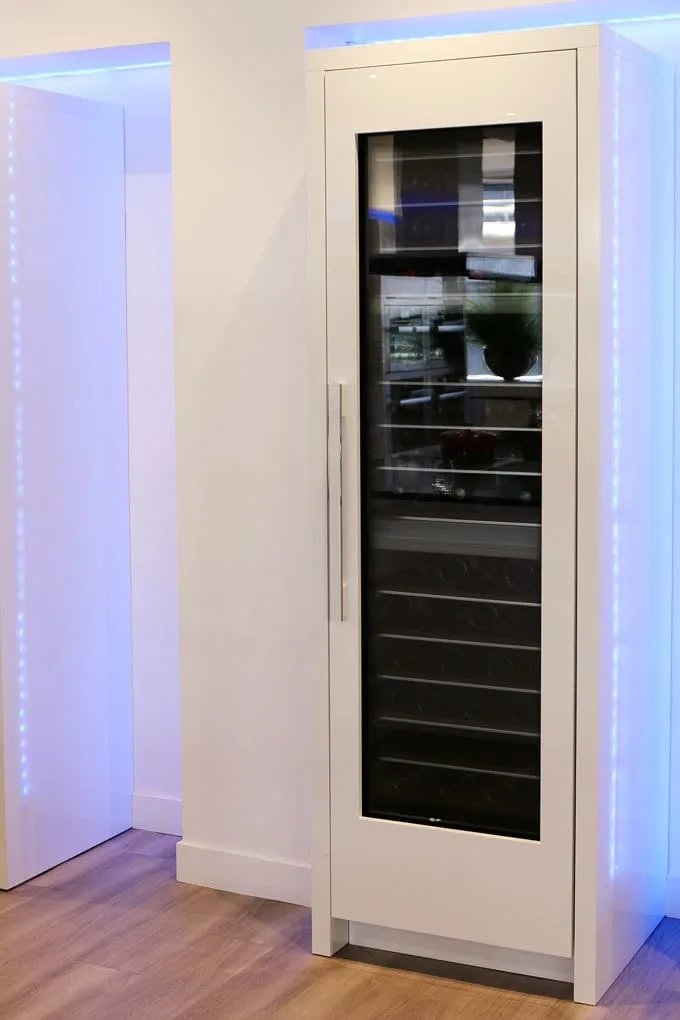 Lunch being prepared (this is my dream kitchen.)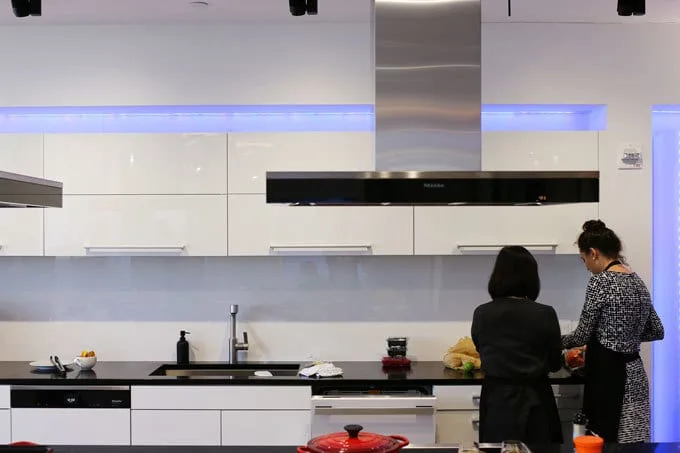 During lunch we talked about all of the Miele Experience Centers. Each center is different and based on the design preferences of the area's residents. It was fascinating learning about how different areas tend to lean towards different design.
I know food but not that much about design. I loved learning about all of the work that goes into each center. There is one in Chicago I can't wait to visit to see how most Chicagoans would probably design their dream kitchens.
Brunch was delicious and all made with Miele appliance. That egg was perfect and made in the steam oven!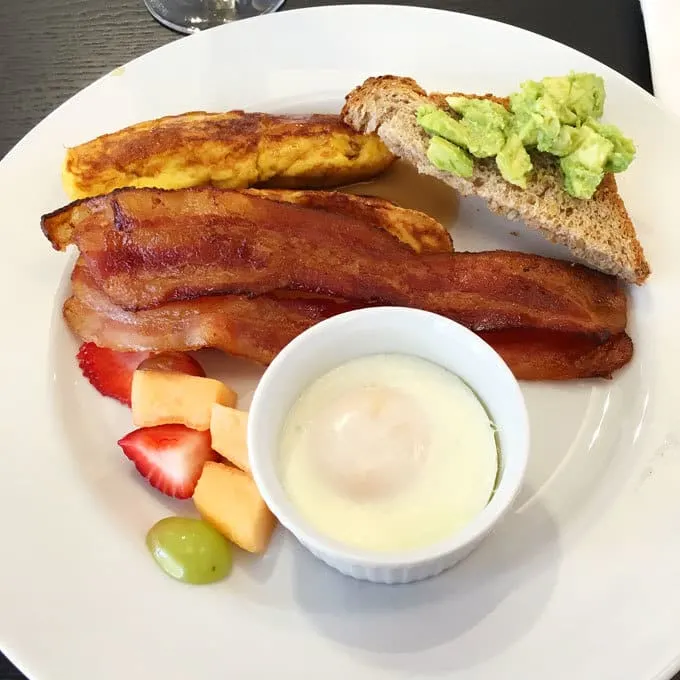 The next stop on the Miele Culinary Adventure was hair appointments at Drybar. I know this might sound a little strange but we had to get ready… to attend the 50 Best Restaurants Awards ceremony!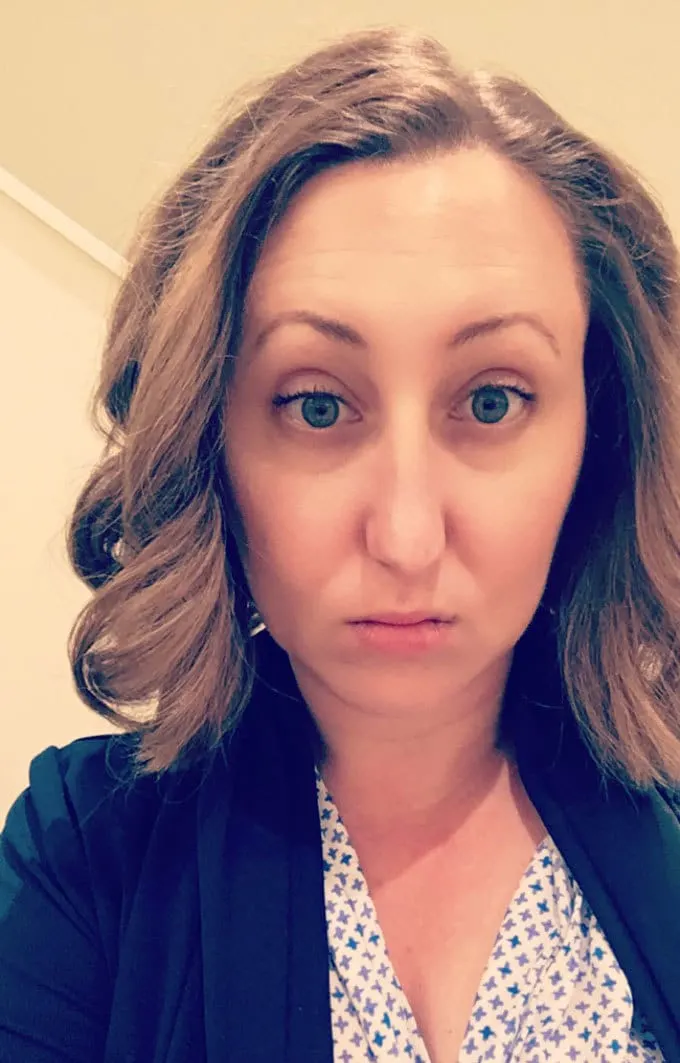 I am not this skinny, nor are my eyes this big – I was all over Snapchat the entire trip and the filters are awesome. This is one of the many selfies I took right after my hair was finished.
Miele was one of the sponsors for The World's 50 Best Restaurants and I just loved their area during cocktail hour.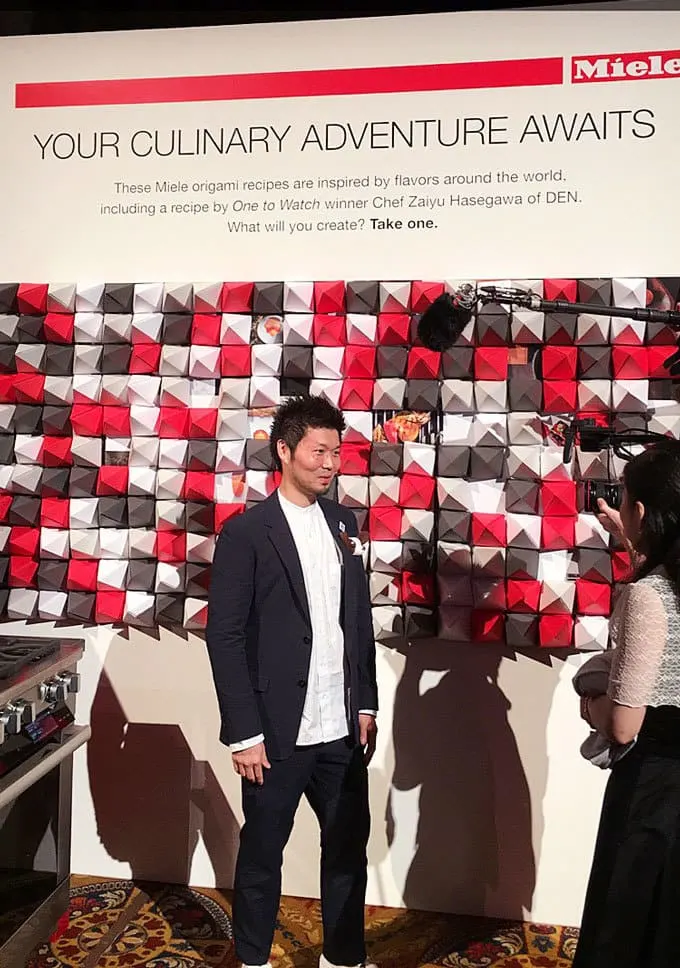 I caught a photo of the origami wall during an interview with Chef Zaiyu Hasegawa of DEN. He was the winner of the One to Watch award, which Miele sponsored specifically.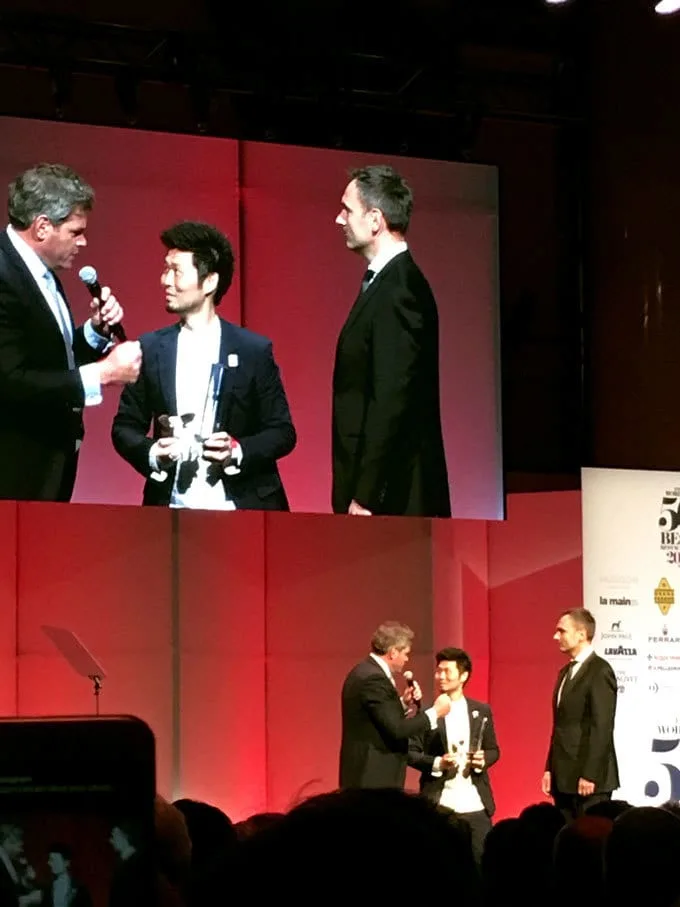 I came away from the awards ceremony realizing I should have watched Chef's Table on Netflix about 20 times because I would have had some serious fan moments.
It was exciting being in the same room as chefs from some of the best restaurants in the world. I wish I recognized more people – I think that just means I need to travel and dine out more so I can relive the fan-girl moments I missed.
The next morning we met up for breakfast in our hotel's restaurant, New York Central. Bagels for me again because, well, bagels.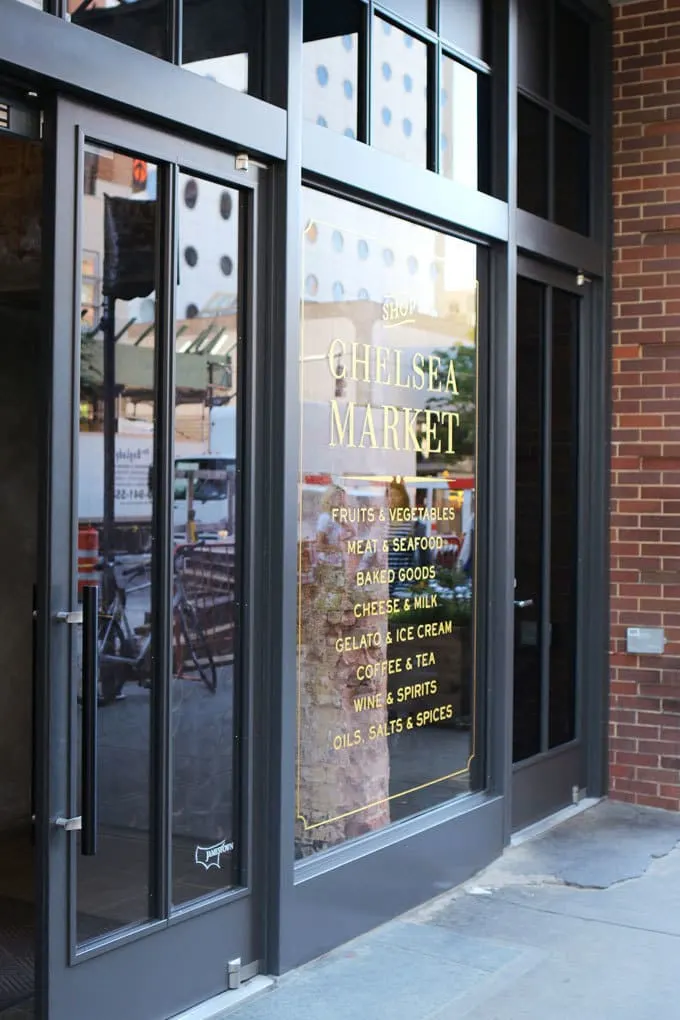 After breakfast we headed to Chelsea Market to start a food tour of Chelsea Market and the Meatpacking District. It was filled with food tastings and cultural information. I absolutely loved it and our guide from Foods of NY Tours, Curt Upton, was amazing.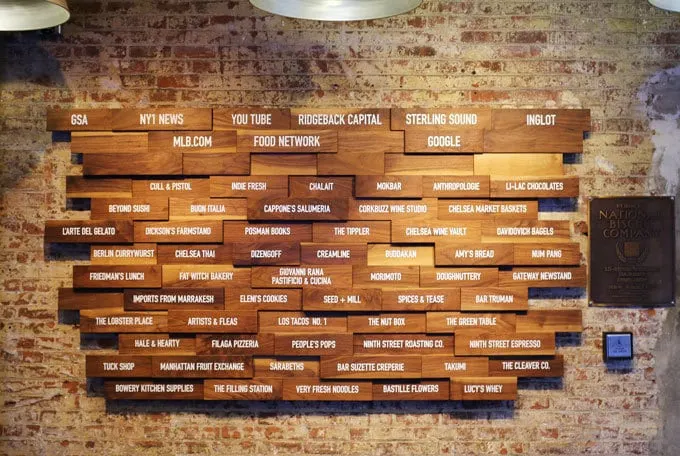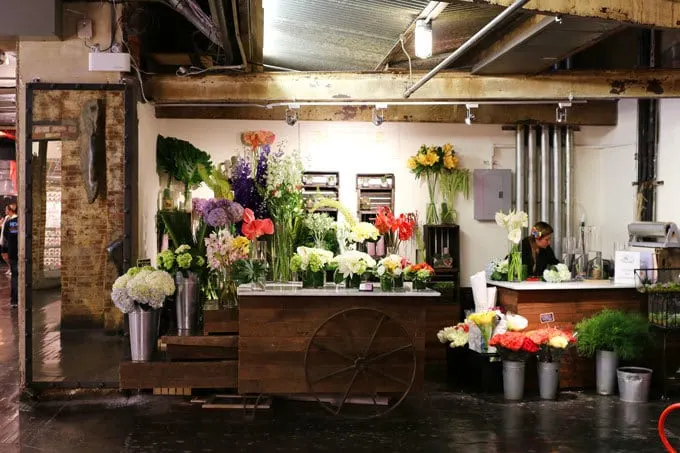 As at the GreenMarket, I took way too many pictures; I just can't help myself. I'll give you the highlights.
We started at Eleni's Bakery for red velvet cupcakes.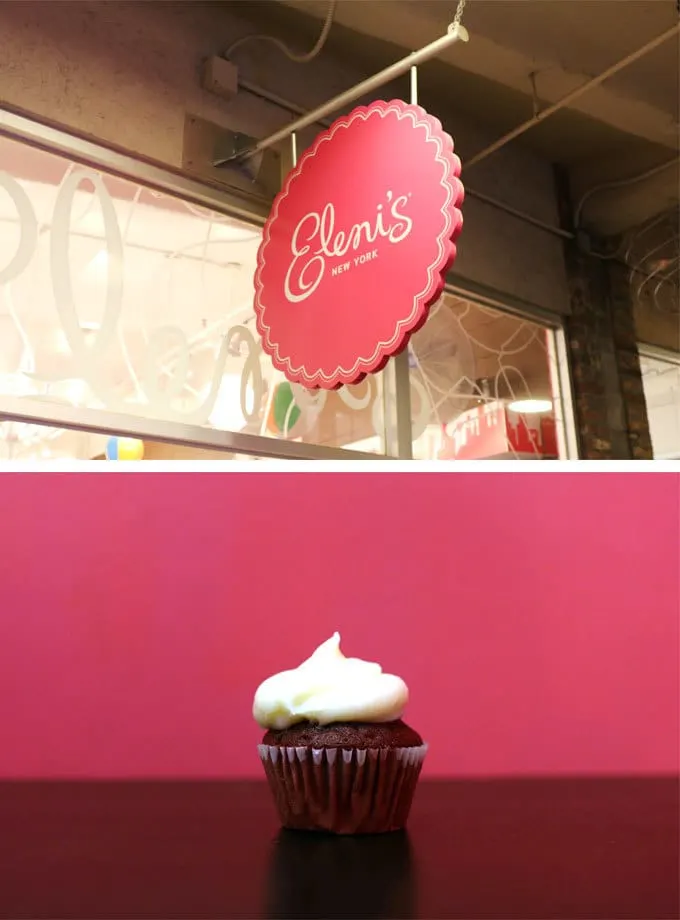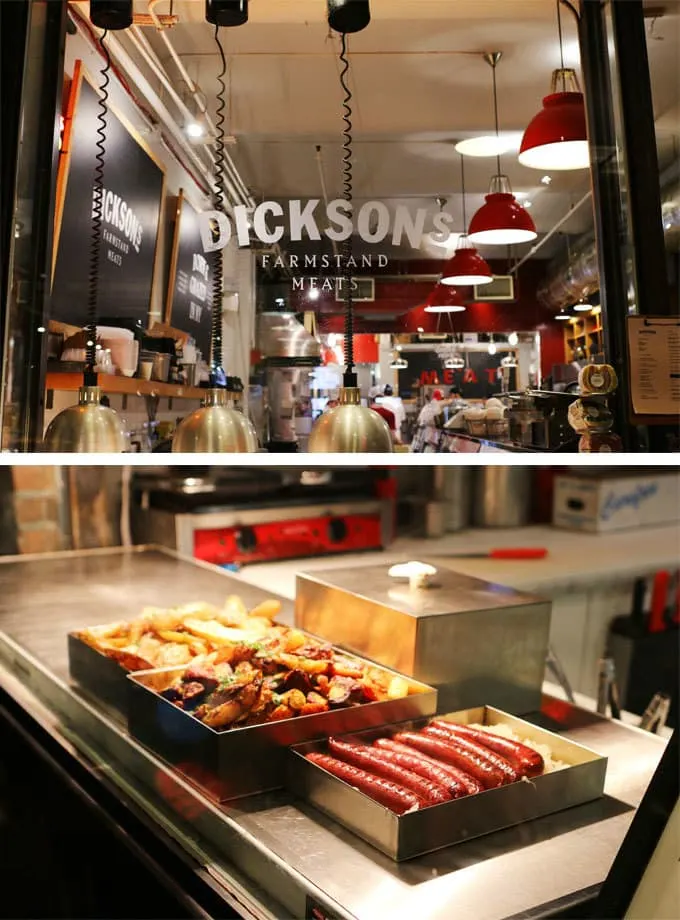 One of the best grilled cheese sandwiches ever from Lucy's Whey.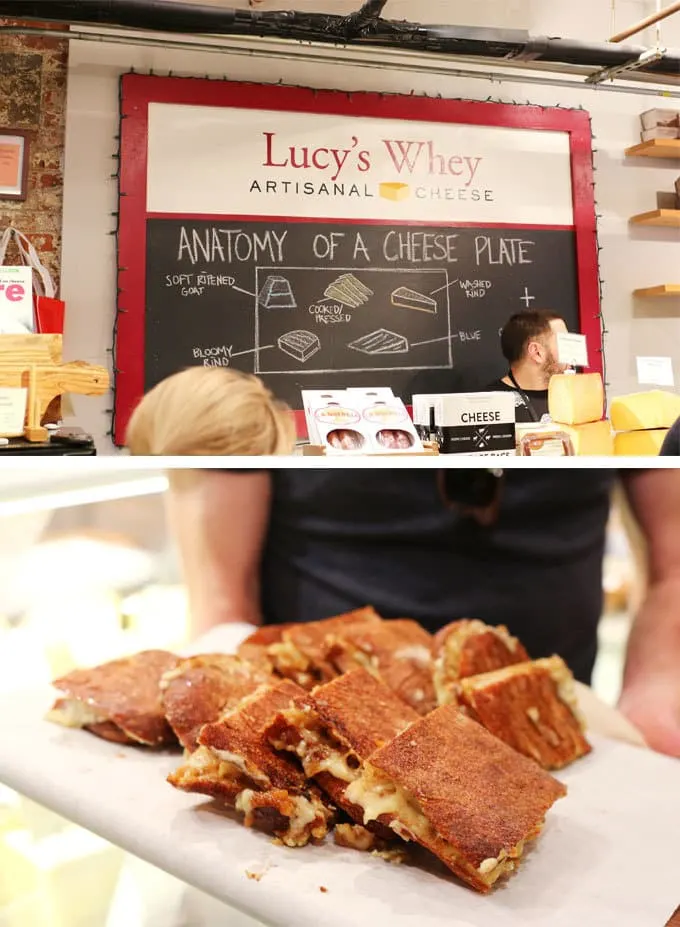 Biscuits and Jam from Sarabeth's Bakery. Sarabeth was there and even came out and took a group picture with us.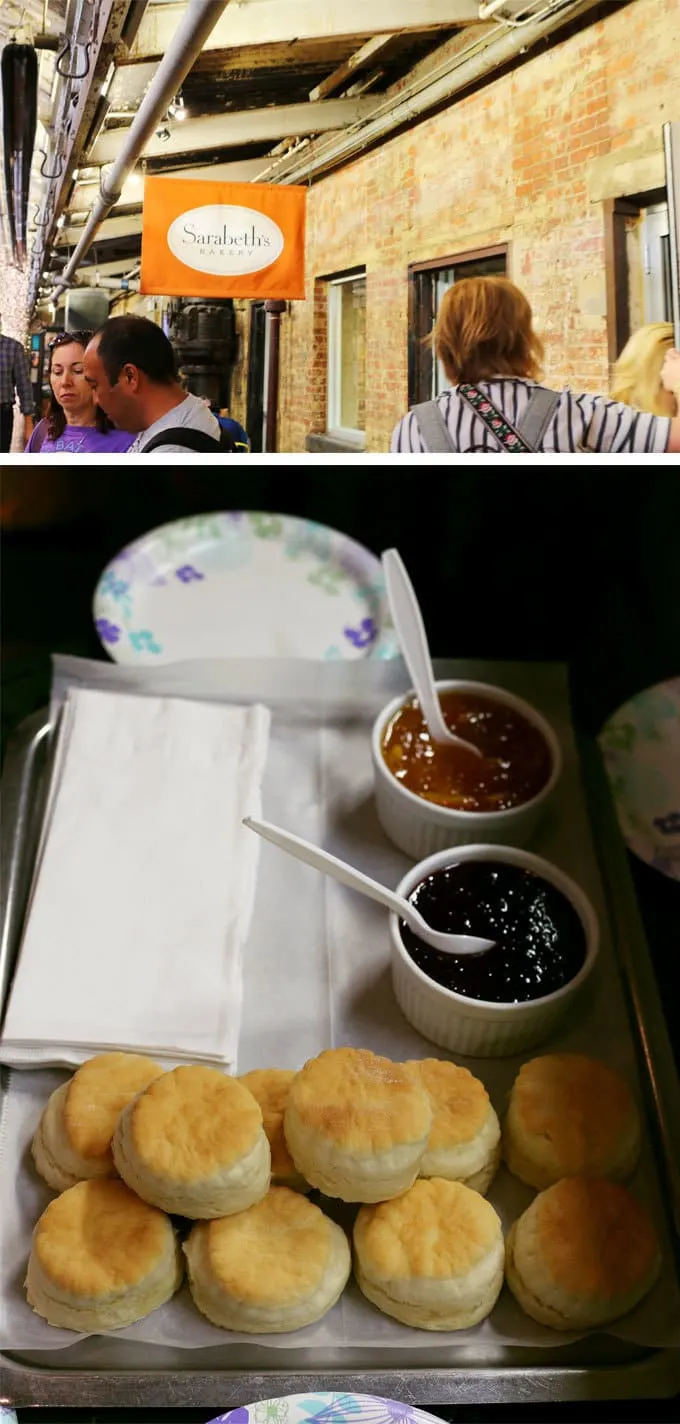 The Lobster Place.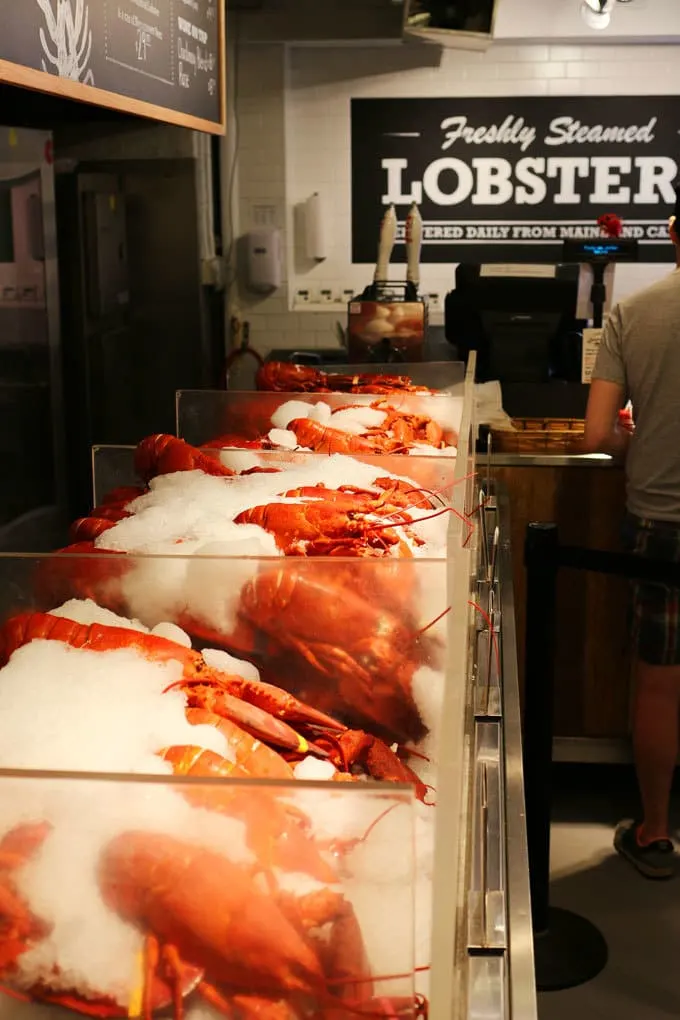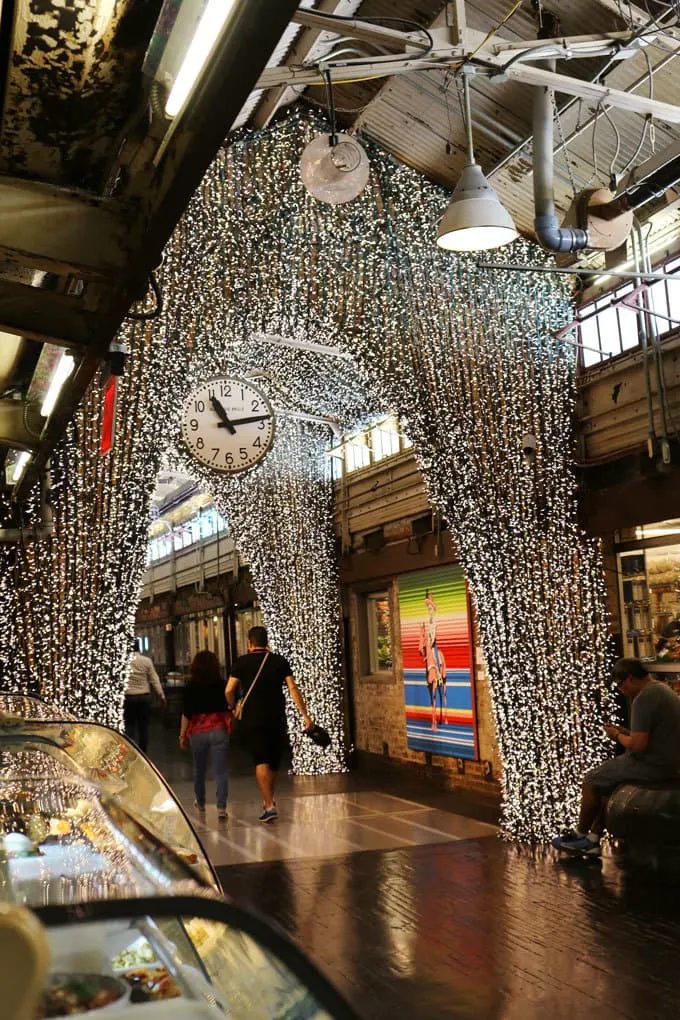 Gelato from L'Arte Del Gelato.
After gelato, we walked along The High Line, an elevated railroad track-turned-park.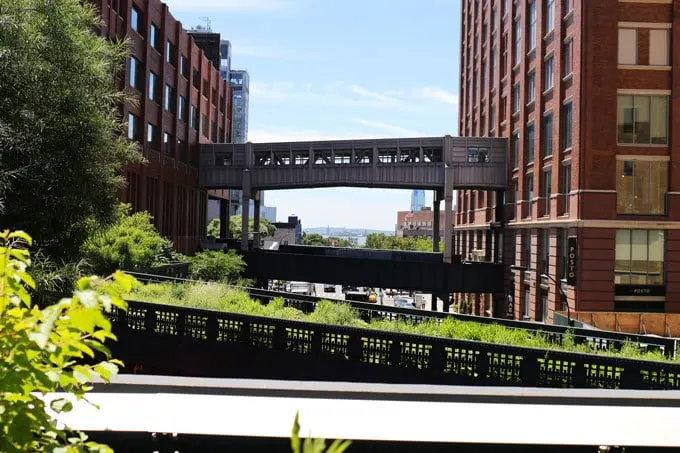 Our final destination was Hotel Gansevoort. I loved the lobby and the pool. Hotel goals for sure.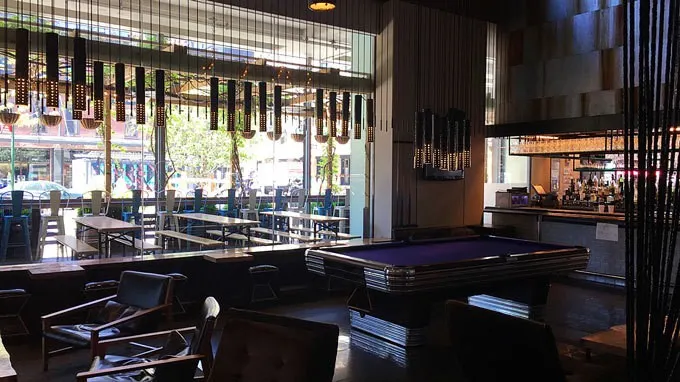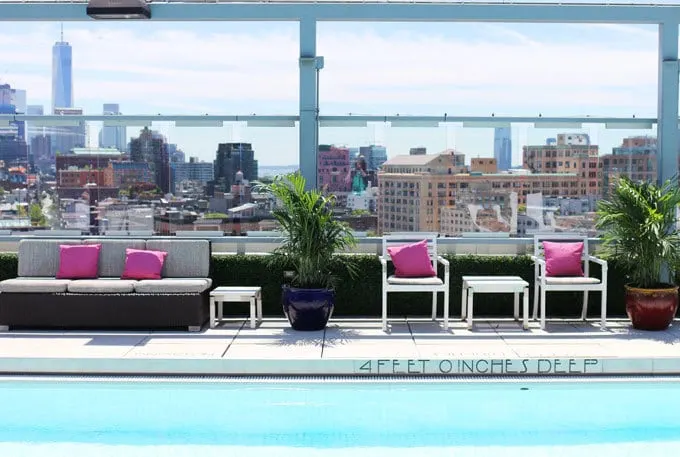 The excercise of course built up an appetite, so after a little break we made our way back to the Miele Experience Center to get hands-on with the Miele appliances.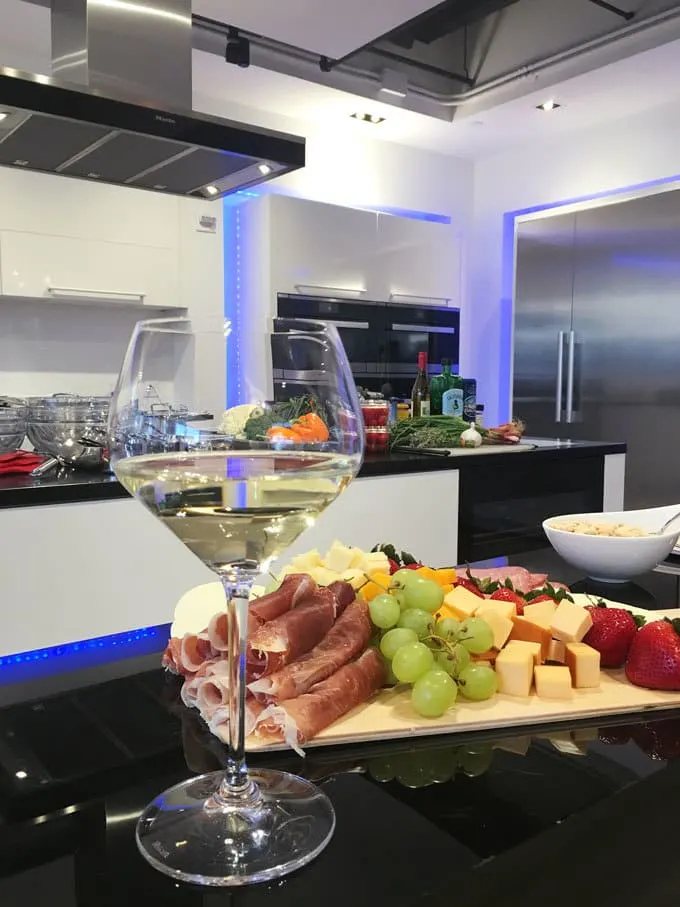 The steam oven takes bread baking to a whole new level – it knows exactly when to add steam for the perfect loaf of sourdough bread.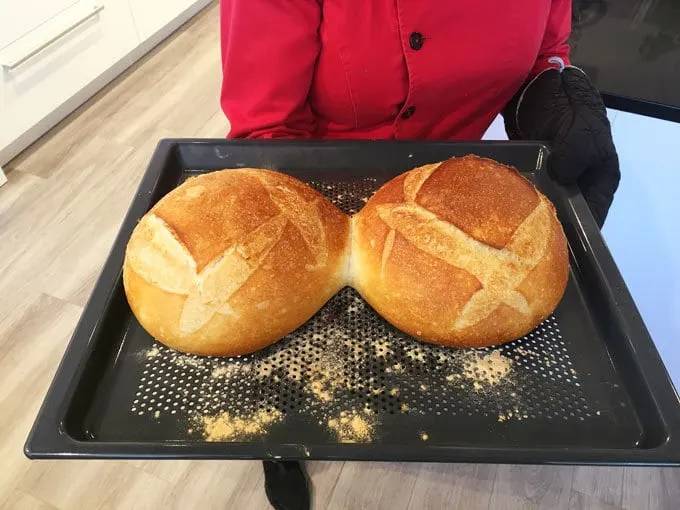 All of the produce we bought the day before was for this dinner – we each went to individual stations and were given a recipe to prep.
I chose the roasted veggies and they turned out fantastic.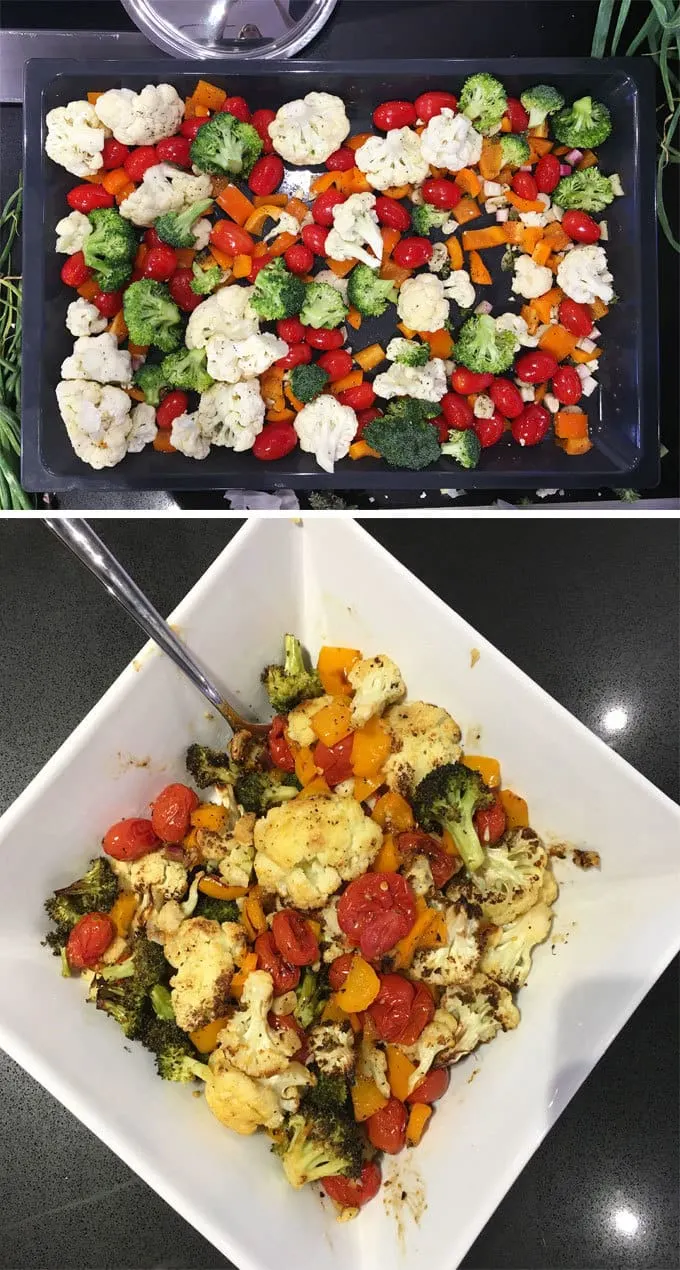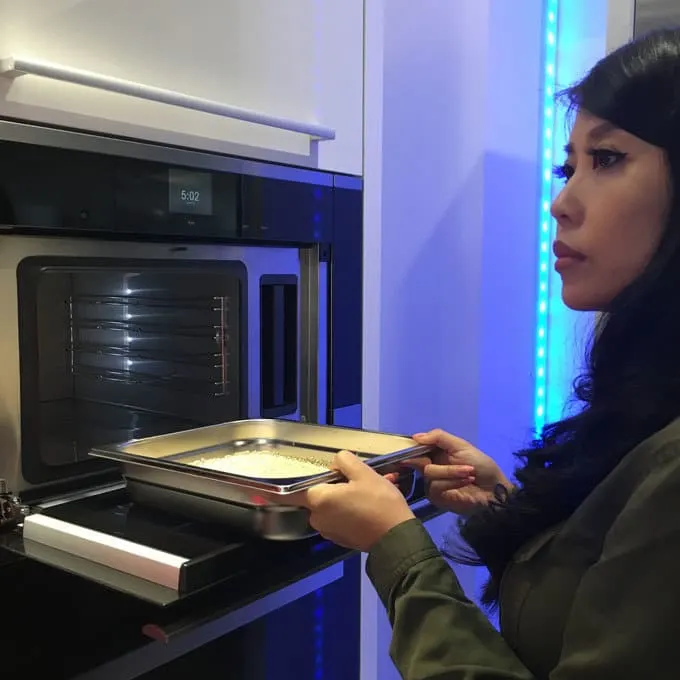 Dinner was amazing and so were my companions. It really did feel like a culinary adventure and the Miele staff couldn't have been any nicer, more accommodating, nor more knowledgeable.
I had a fantastic time and am dreaming of an espresso machine in my kitchen in the near future.
Thank you to Miele for the invitation and for covering my expenses.