Hot chocolate s'mores parfaits – this fun and easy dessert is a great way to use leftover hot chocolate!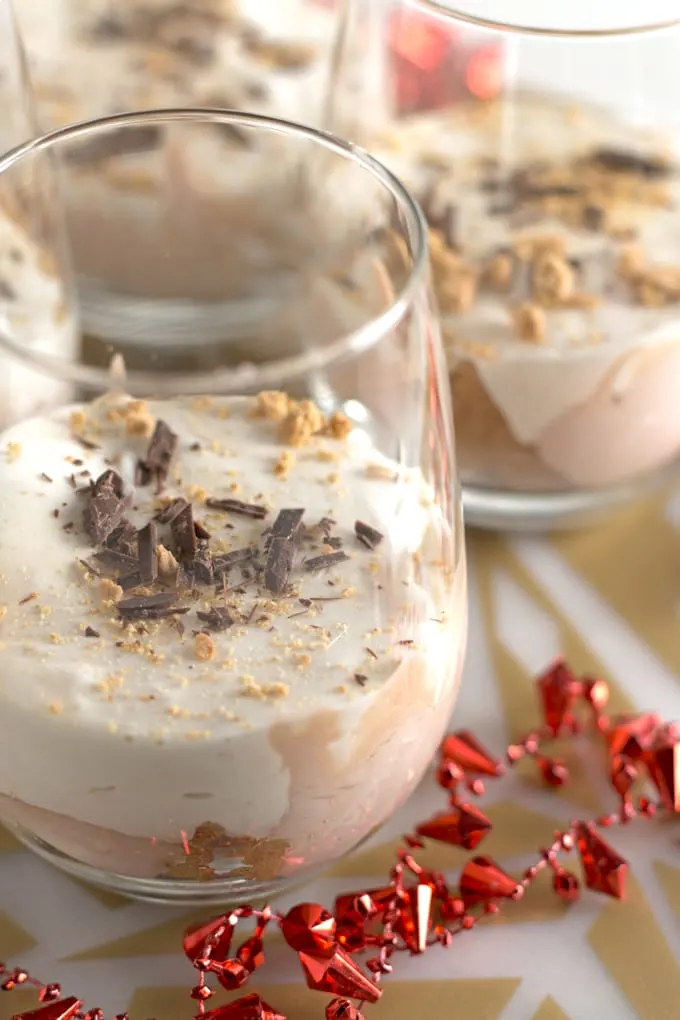 This is a sponsored conversation written by me on behalf of International Delight. The opinions and text are all mine.
I don't know if you noticed, but winter is on its way! It kind of struck me by surprise so I've been curled up with blankets and hot drinks. The other day I was sipping on some hot chocolate, when I got this crazy idea – hot chocolate s'mores parfaits.
This holiday recipe kind of seemed like a no-brainer to this hot chocolate AND s'mores loving lady. It totally brings two of my favorite activities together in one delicious dessert – drinking hot chocolate by my Christmas tree and sitting by the fire, making s'mores.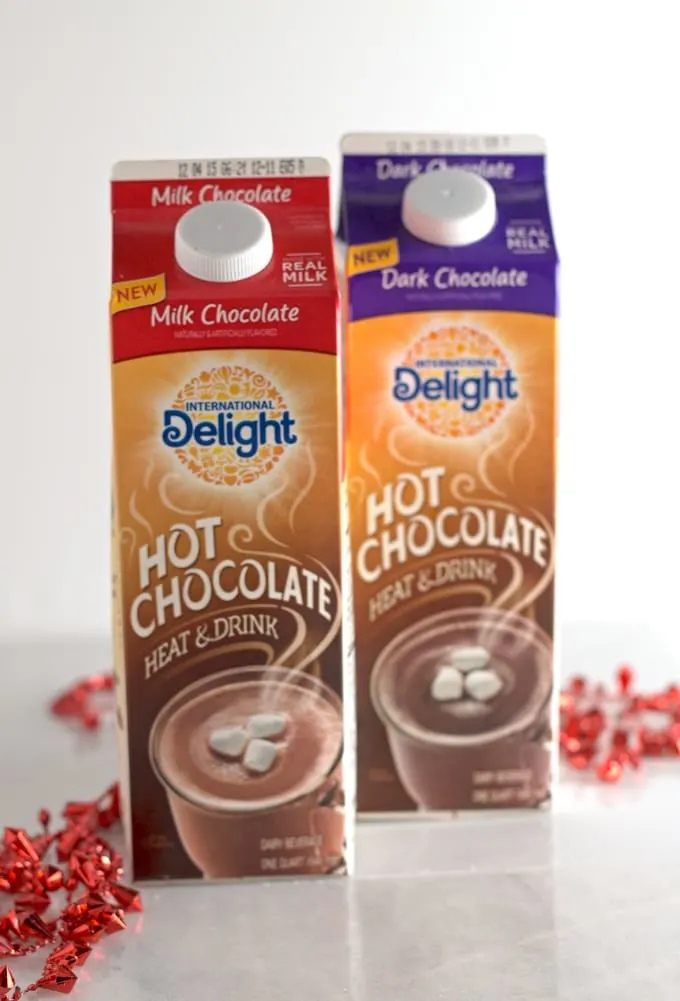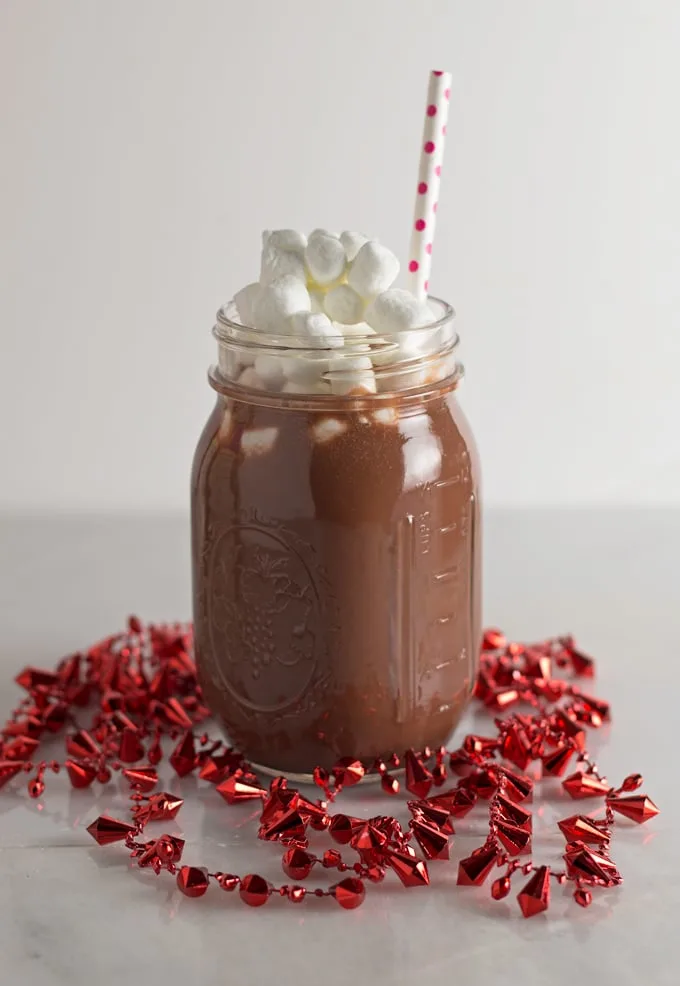 Okay, I have to be honest with you – I tend to pair a cup of hot chocolate with this parfait recipe together because I can't get enough of the new International Delight Hot Chocolates.
We stocked up on the Milk Hot Chocolate and Dark Hot Chocolate because there is nothing better than a hot drink to keep you warm on a cold night.
Hot Chocolate S'mores Parfaits
To make these fun hot chocolate s'mores parfaits, you are going to have to resist drinking some of the your leftover hot chocolate because it is going to go into your dessert.
Whip your cream cheese and powdered sugar together with a stand mixer or hand mixer and then slowly pour the hot chocolate into the mixture.
Its going to look a little clumpy at first – that's okay. Once the liquid is mostly incorporated with the cream cheese, you are going to turn up the speed of the mixer to help smooth it all out.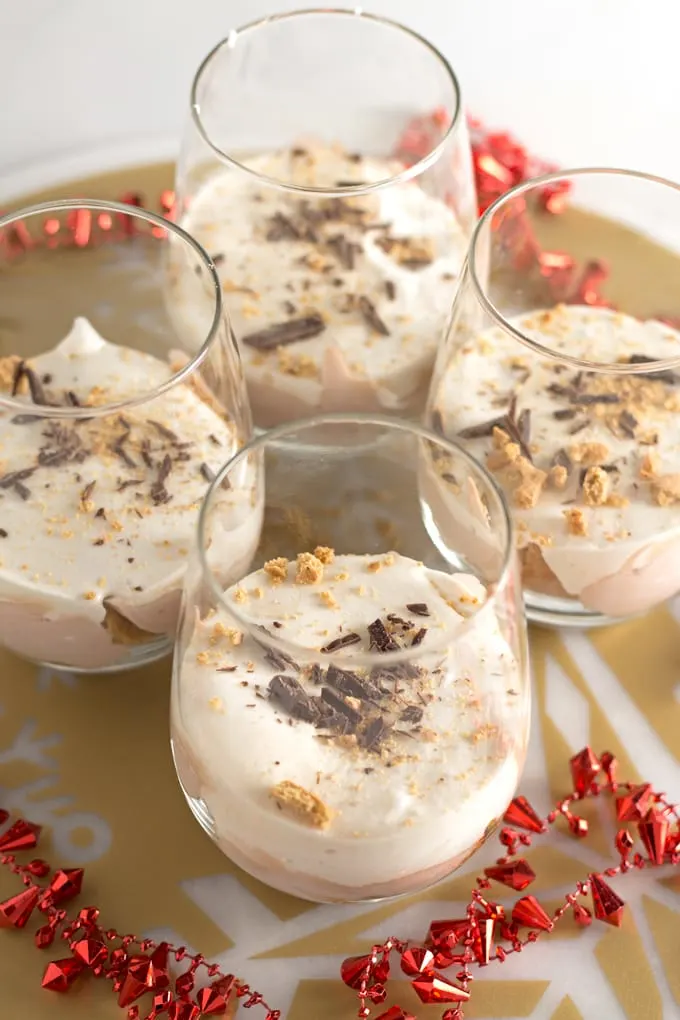 Once that mixture is combined, crumble up some graham crackers and put them in the bottom of your glasses. Carefully pour the hot chocolate mixture on top of the graham cracker chunks and then place the glasses in the refrigerator.
The cold will help the mixture set while you are preparing your marshmallows.
In a small bowl over medium low heat, melt your marshmallows. When they are super "melty," pour in the corn syrup (or simple syrup) and stir until combined.
This amazing mixture is like marshmallow fluff.
Remove the glasses from the refrigerator and place the marshmallow fluff on top of the hot chocolate mixture.
Next, you can garnish however you like. You can use chocolate shavings, graham cracker crumbs, small unmelted marshmallows – or all three! Enjoy!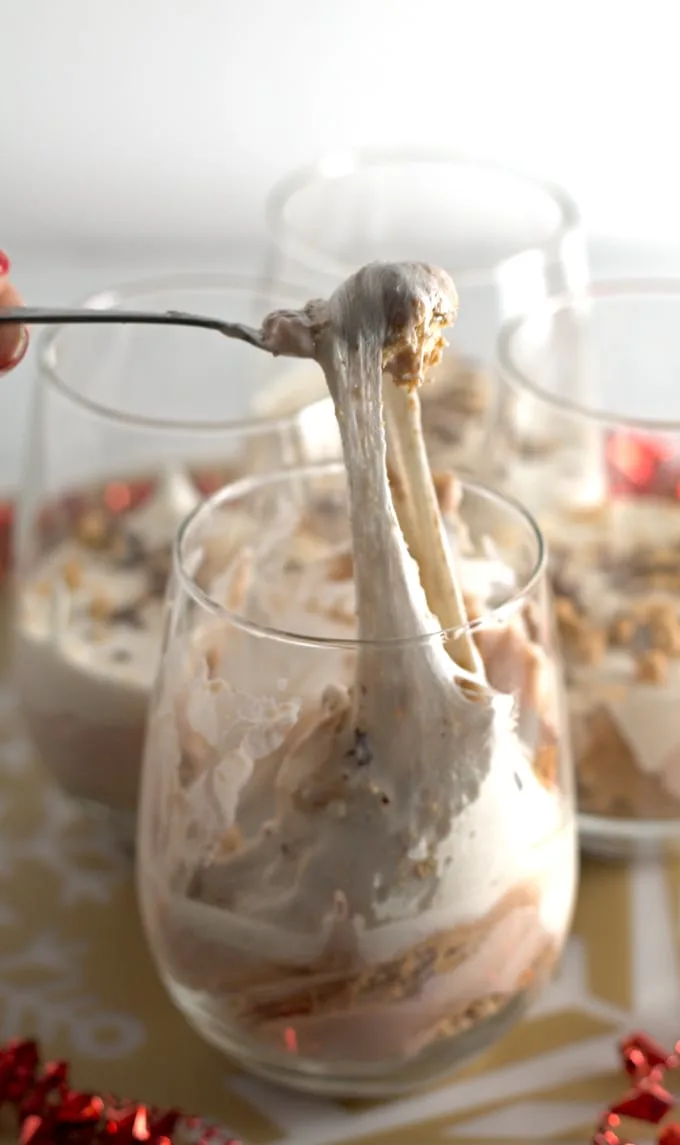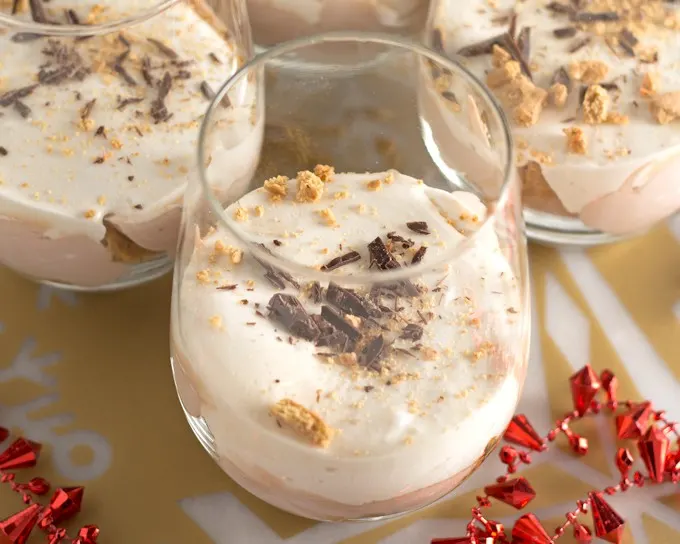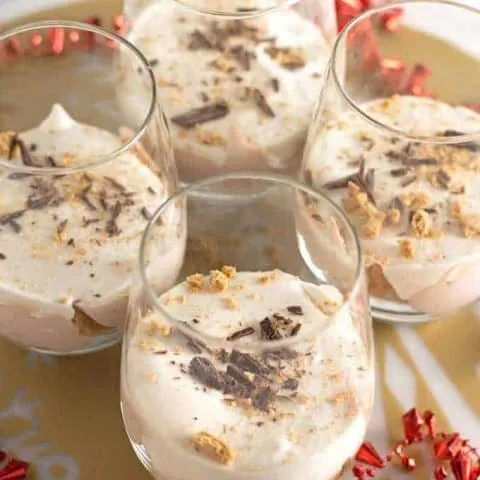 Hot Chocolate S'mores Parfaits
Ingredients
8 graham crackers
8 ounces cream cheese, softened
1/3 cup powdered sugar
3/4 cup hot chocolate
3 cups mini marshmallows
3 teaspoons corn syrup (or simple syrup)
Garnishes
chocolate shavings, mini marshmallows, graham cracker crumbs
Instructions
Crumble the graham crackers in the bottom of 4 glasses (2 graham crackers in each glass).
In a bowl, beat the cream cheese with a mixer until smooth. Add the powdered sugar and mix until combined. Slowly add the hot choclate and mix on low until combined. Mixture may be lumpy - increase speed to medium-high and beat for 1-2 minutes until the lumps dissolve.
Pour 1/4 of the cream cheese mixture into each glass on top of the graham crackers. Places glasses in the refrigerator to chill.
In a small saucepan, melt the mini marshmallows over low heat. Stir frequently. When the mixture is very sticky, add the corn syrup. Stir until the mixture is well combined, smooth and shiny.
Remove the glasses from the refrigerator. Spoon 1/4 of the marshmallow mixture into each glass. Top with garnishes and serve immediately.