An easy and refreshing Greek orzo salad. Perfect for Kalamata olive lovers!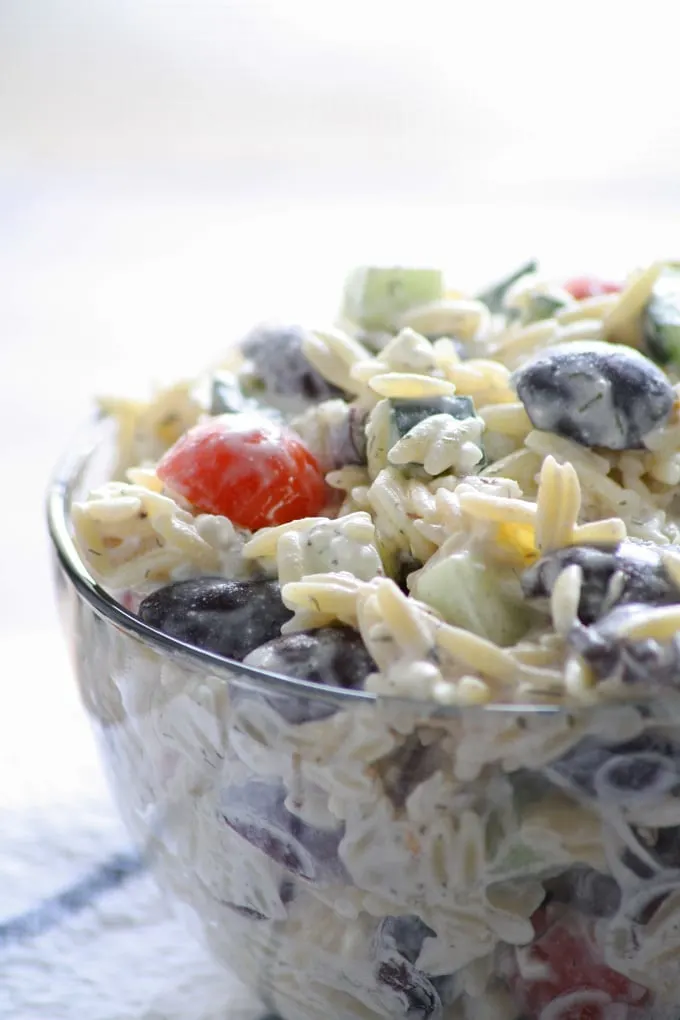 March is one of my favorite months. The beginning of the month is usually cold and dreary here but all of a sudden, we start getting days that are consistently above 40. Mr. B and I were joking the other day that I am a true Chicagoan because I am happy when it hits 40 for the first time.
Don't worry, I'm not one of those crazy people walking around in shorts on the first 40+ degree day. I just break out my spring jacket. 🙂
So it hits 40 and that magical thing called life happens. Trees start to bud with the cutest little green leaves. My favorite flower of all time, the daffodil, can be seen along sidewalks next to hyacinths, tulips and crocuses. The snow melts and that smell that can only be called "spring" is in the air.
I love spring.
March is also the month of my wedding anniversary. It's only fitting since I obviously love the beginning of spring so much that I would have gotten married in March. We have made it our tradition to take a small trip around our anniversary – just a few days. I am very excited to get out of Chicago. 🙂
Another surefire sign that spring is near is my propensity to eat more salads than soup. It is happening. Spring is near! Because here is a salad recipe.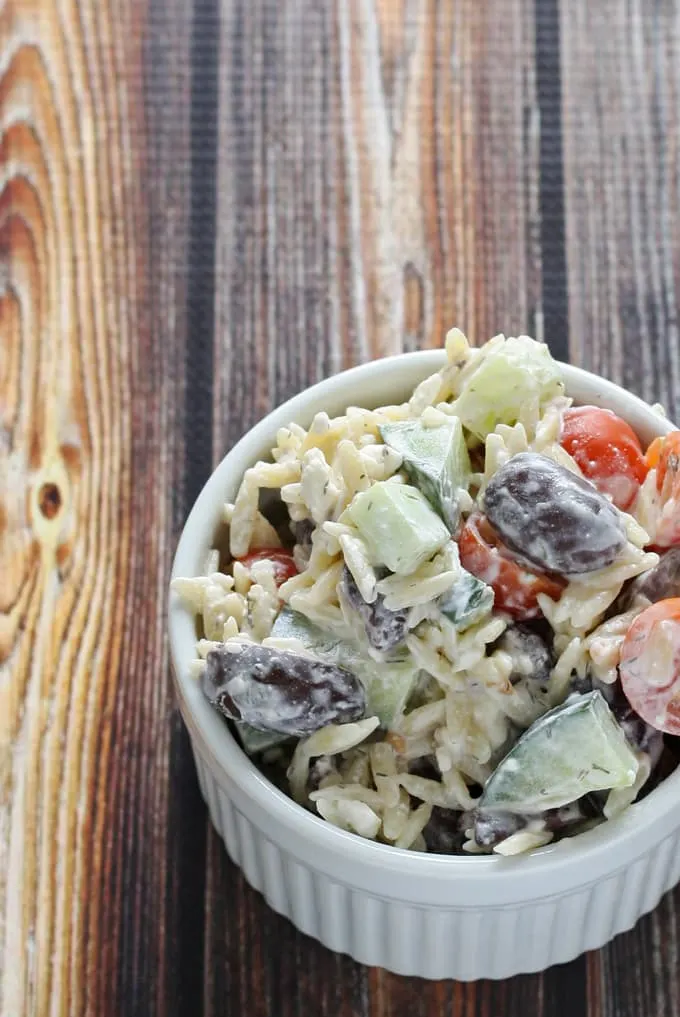 Greek Orzo Salad
I love the saltiness of kalamata olives and have been feeling bad for my heart and blood pressure because I'm eating them too much. I decided a good way to eat less of them, or at least balance them out better, is to throw them in a salad.
I just happened to have a box of orzo sitting in my cupboard and knew this was the perfect time to use it up.
This recipe isn't going to produce the largest serving of salad but it is very easy to double. If doubling, I would probably use less than double the amount of lemon juice because you don't want too much sour. But that's just me – go crazy with the lemon juice if you want to.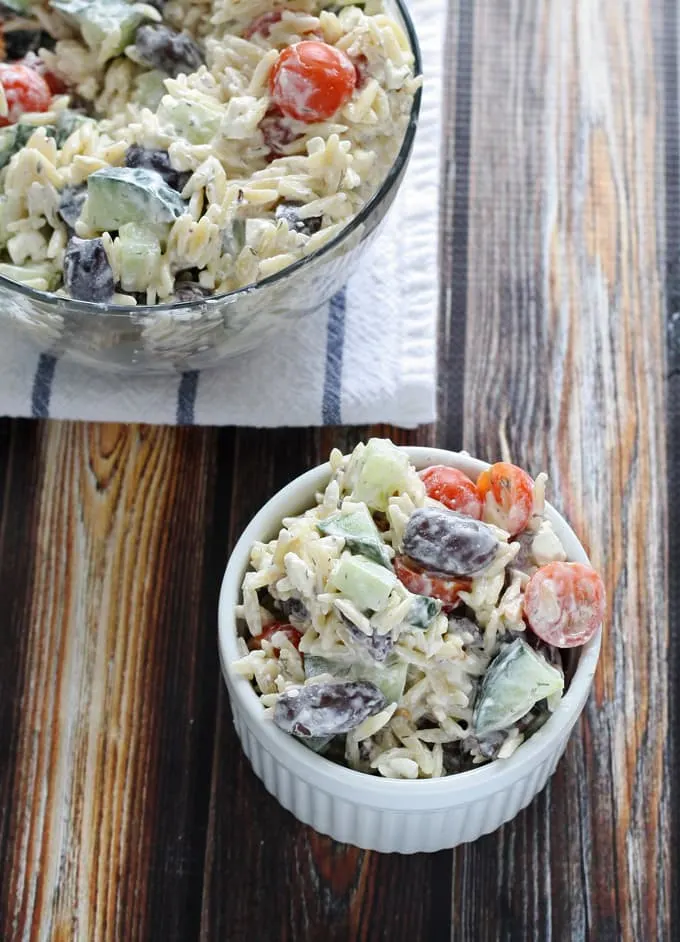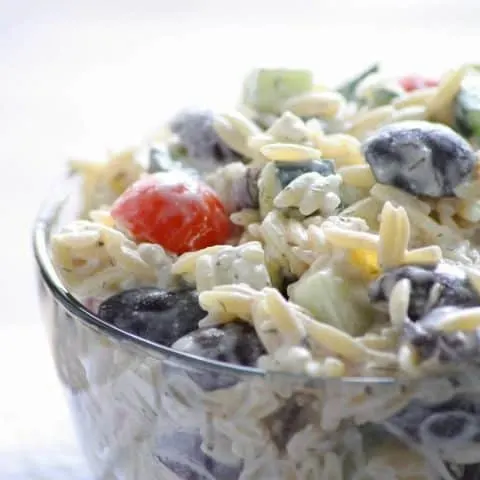 Greek Orzo Salad
Ingredients
1 cup cooked orzo, al dente (room temperature or cold)
1/2 cup cherry tomato halves
1 cup cucumber chunks
1 cup Kalamata olive halves (pits removed)
1/2 cup crumbled feta cheese
1/4 cup sour cream
1/8 cup lemon juice
1 teaspoon dill
1/2 teaspoon kosher salt
Instructions
In a medium bowl, combine the orzo, tomato, cucumber and Kalamata olives. In a small bowl, whisk the feta cheese, sour cream, lemon juice, dill and salt together. Toss the feta mixture with the orzo mixture and serve. Refrigerate leftovers.